Flo: The Complete Series (Warner Archive Collection)
List Price: $35.99 [Buy now and save at Amazon]
---
A victim of circumstances. Warner Bros.' Archive Collection line of hard-to-find cult and library titles has released, Flo: The Complete Series, a 4-disc, 29-episode collection of the Alice spinoff's one and a half seasons which originally aired from the spring of 1980, to the summer of 1981. Starring that force of nature, Polly Holliday, along with a solid supporting cast including Geoffrey Lewis, Jim B. Baker, Sudie Bond, Joyce Bulifant, Leo Burmester, Lucy Lee Flipping, and Stephen Keep, Flo had the proven potential to be a long, successful runner for CBS, before the meddling network, the various striking actors' unions--and perhaps a few snags in the show's concept?--all inadvertently conspired to bury this Top Ten Nielsen hit in its first full season. A shame, too, because Flo is quite funny and charming and silly and surprisingly touching at times, while Holliday is a joy to behold as she expands her well-known Flo character well-past its initial broad characterization. No extras for these okay transfers.
So long, Phoenix, Arizona and hello Fort Worth, Texas! Red-headed wowzer Florence Jean Castleberry (Polly Holliday), better known as "Flo" to just about every trucker in the American Southwest, has left behind her friends at Mel's Diner to return home, where a promotion (hostess!) beckons at the fancy Thundering Herd restaurant. Stopping off at her childhood home, Flo reunites with her ornery mama, Velma (Sudie Bond), and her repressed, officious younger sister, Fran (Lucy Lee Flippin). When Flo's best friend from high school, bubbly Miriam Willoughby (Joyce Bulifant), drops by, the gals head back to their favorite hang-out, the Prairie Dog roadhouse. There, Flo meets its colorful employees and frequent customers: crotchety little stud bartender Earl Tucker (Geoffrey Lewis, excellent as always, and a good match for Holliday); the roadhouse's erudite, fish-out-of-water piano player, Les Kincaid (Stephen Keep); the Prairie Dog's mortgage holder, weasely banker Farley Waters (Jim J. Baker); and naive, would-be musician and grease monkey, Randy Stumphill (Leo Burmester). Somehow or other, through the urgings of her friend, the knowledge that the run-down Prairie Dog could be sold off again, and banker Waters practically begging Flo to take the floundering bar off his hands, Flo quickly finds herself the new owner of the Flo's Yellow Rose roadhouse--with her beloved trailer serving as collateral. Flo the waitress turns into Flo the small business owner...with all the comedic trials and tribulations that go along with that step-up for the flirty, life-loving, man-eating firecracker.
Last week, I reviewed the fourth season of Alice, where Polly Holliday's iconic character, Flo, left the series about two-thirds of the way through that 1979-1980 season. It only seems appropriate, then, to have next taken a gander at its spin-off series, Flo, thanks to Warner's Archive Collection (this is exactly the kind of rare, impossible-to-find, forgotten stuff the Archive needs to seek out and release). Now, I'm sure I caught most of the six episodes of the mid-season launch of Flo back in the spring of 1980 (that funny third episode featuring a luau birthday party for Velma came back to me immediately), but the rest of the show's 23 episodes the following season didn't ring a bell (to be honest, as much as I loved Holliday...I was probably watching that deliciously sadistic geek show, That's Incredible! on ABC). So, Flo might as well have been new to me this past week, and overall, I found it to be quite charming and amusing, as well as quietly thoughtful, at times, too. I certainly wasn't alone in that estimation, at least during its spring bow in 1980, when with just six episodes it scored high-enough ratings to make it the seventh most-watched series for the entire 1979-1980 year--a remarkable showing for Flo, and a testament to viewers' love of that gum-crackin', hip-swinging, always-smiling character.
What followed, though, doomed Flo to an unwarranted early death, a shame considering how consistently funny and truly sweet it played. Of course, divining the reasons for a TV show's cancellation usually comes down to little more than informed guesswork, because numerous factors come into play between a show's production and its continued presence on the network's schedule (with a lot of insider information that necessarily never becomes available to anyone outside the production/network circles). However, something went wrong to turn a 7th-placed Nielsen hit into a canceled, quickly forgotten project, all in a matter of twelve short months, so...what happened? Certainly, the notorious 1980 AFTRA/SAG actors' strike that July (over cable and video sales' residuals) may have been a prime factor, crippling the networks' ability to deliver new product like Flo in time for their September schedule launches. If you were a regular TV watcher back then, you'll remember the relative chaos that ensued that September, when endless reruns, variety shows and "reality" programming like Real People and That's Incredible! (immune from the strike), "special event" programming like the miniseries Shogun, and TV airings of big theatrical movies largely replaced the regularly scheduled series programming most TV viewers had come to expect for any given new fall season. Not only did the delay help dampen the viewer momentum built up by a limited-run series like Flo (its meager six episodes were rerun at least twice before new ones eventually aired at the end of October), the jumbled, disorganized scheduling practically guaranteed that viewers didn't know what the hell was on... or when (before DVRs, the internet, and instant downloads eliminated the time factor in finding and "catching" a particular series and its episodes, one has to remember that in 1980, viewers had to rely on either their weekly printed TV guide--with very little forthcoming info on when or where the following episode of a particular show was going to air--or their primitive needle-in-a-haystack channel-switching: "Hey...isn't Flo supposed to be on tonight? Oh well, switch on That's Incredible! It's a new one.").
Not exactly helping viewers find Flo's was CBS' decision for Flo's second season timeslot shift--or should I write "shifts," since CBS moved Flo four more times. Scoring huge ratings with its initial six episodes that spring (try around 24 million viewers each week), Flo's Monday 9:30pm slot after boffo hit M*A*S*H (4th) by all logic should have remained in place (its difficult to bring an audience back after four months with only six episodes). However, CBS' premature decision to have Flo anchor their fall Monday night schedule at the 8:00pm "family hour" was a fatal mistake; kids could have watched Flo...but it's not a "kids/family" show--which was certainly a factor in viewer patterns back in 1980. When Flo finally did premiere at the end of October (unfortunately with a weak, silly premiere episode about a skunk living under the Yellow Rose), it was buried by already-established That's Incredible! (not delayed by the strike) on ABC, and by NBC's family-friendly Little House on the Prairie (which had enough episodes in the can prior to the strike to ride out the scheduling chaos...while gaining a lot of eyeballs due to NBC's early-season dominance, thanks to special programming like Shogun). Panicking at the fast-sinking ratings of their once-Top Ten hit, in February, 1981, CBS inexplicably moved Flo to a death spot--Saturdays at 9:00pm--where it was massacred by ABC's number 5-rated smash, The Love Boat. A move back a half-hour to Saturdays 8:30pm in March did nothing to stem the ratings' bleeding, and Flo was cancelled without fanfare in May...with its two remaining unaired episodes burned-off in June, ironically enough, back at Flo's original Tuesday 9:30pm timeslot.
It's possible, too, I suppose, that people just got tired of Flo...although I doubt it. Watching all 29 episodes in one go, rather than trying to catch them during those hectic original run days, it's easier to spot the show's trouble spots--spots that theoretically could have been ironed out with more time (and under less stressful production conditions). Flo's not a "perfect" sitcom, by any means, but most of it works quite well (in a few years, Cheers would successfully take the same basic concept and adapt it to an inner-city Boston setting). There are problems, though, the foremost one being Flo's relationship with Earl. Understandably, the producers of Flo had a fine line to walk with Flo's amorous adventures--the central comedic crux of the character. When Flo was on Alice, her unseen lascivious activities were only alluded to, with big laughs resulting from the viewers' unfettered imaginations. Here, Flo is the whole show, so something has to be shown...but not with the degree of lustiness that was implied at Mel's Diner (otherwise, a visit to the local Health Department might be the only weekly Flo plotline). So, if we can't really see Flo be a wholesome whore, we have to know she's largely kidding about what goes on...at the same time believing she still might do something with all those "tight-jeaned cowboys" after all. Add to that tough nut to crack the presence of Earl, and we have no idea where they stand as a couple. Once or twice Flo mentions "dates" with Earl, which is news to us, since those dates are never shown or even discussed. They act jealous with each other at times...but why, when mostly they act like bickering employer/employee? It's an inconsistency of character motivation that continues to nag at the viewer throughout the season.
Other little drawbacks pop up, like superfluous characters (I absolutely adore Joyce Bulifant, but she serves no purpose here...and then we're matter-of-factly told she's pregnant--where did that come from?), or the lack of a strong on-site antagonist to stir up Flo's ornery streak (Baker's Farley is fine whenever he does a walk-on, but it's not the same as nasty/nice Vic Tayback at the grill, goading Flo to explode all the time). However, they're minor considerations in the end because so much of Flo--thanks in large measure to Polly Holliday--is so funny and warm. Backed up by a first-rate production team that includes producers/writers Dick Clair (It's a Living, Mama's Family), Jim Mulligan (M*A*S*H, Rowan & Martin's Laugh-In, The Sonny and Cher Comedy Hour), George Geiger (Hunter, Simon & Simon), Ron Landry (Gimme a Break!), and especially James R. Stein and Robert Illes (the sublime Fernwood Tonight, America 2-Night, The Carol Burnett Show), Flo's scripts can alternate between hilarious and surprisingly poignant, with Holliday masterfully guiding the changing tone with her thoroughly engaging, disarming characterization (I don't know if Holliday ever comments on the Flo character--she doesn't seem like the type who would--but I hope it's not something she shies away from, either: for my money, Flo is as memorable a comedic TV creation as anyone else you'd care to name).
Straight-up comedy outings like Happy Birthday, Mama (containing the best Flo one-liner in the series: "I don't know why they call it a 'sarong' when it looks 'sa-right' to me!") alternate with poignant, affecting pieces like the remarkable 2-parter, A Castleberry Thanksgiving, from Stein and Illes. Flo's estranged family gathers for Thanksgiving as she desperately tries to repair long-held hurts brought on by the disappearance 30 years before of her father, well-played by Forrest Tucker. Holliday's turn here is heartbreaking, and the episode is determinedly honest in its resolution: in the end there's hope of reconciliation for the family...but only that, and no more). Maybe Flo's deft facility in moving between hilarious comedy and adroit drama threw audiences; maybe most viewers only wanted to hear Flo yell, "Kiss my grits!" while she paraded around in her satin "disco pants," throwing out innuendos with abandon. Hard to say. Don't get me wrong: I could watch the adorable Holliday do that all day long (she's always laughing, looking like she's enjoying her own turn even more than us--it's infectious). However, seeing her working so skillfully through something like A Castleberry Thanksgiving, all I can do is regret that there weren't more such opportunities for Holliday to further expand and reveal her raucous, sexy, funny, caring, heartbreaking creation.
The DVD:
The Video:
Considering cheap videotape-shot Flo never really looked all that great when it premiered, you shouldn't expect much more than that here. The fullscreen, 1.37:1 transfers look only okay, with sometimes hot, sometimes noisy video.
The Audio:
The Dolby Digital English mono audio track is serviceable, with slight hiss and a decent re-recording level. No subtitles or closed-captions are available.
The Extras:
No extras for Flo: The Complete Series.
Final Thoughts:
A missed opportunity that CBS and simple misfortune royally screwed up. Flo could have been a classic CBS 80s comedy like its host series, Alice--from the looks of these 29 episodes it might have been even better--but in the span of 12 months it went from being the 7th most-watched show in the country...to being quietly axed. A real shame, particularly because it ended Polly Holliday's association with the character for which she'll always be remembered: hot pistol Florence Jean Castleberry. Equal parts silliness, raucous slapstick, naughty innuendo, and sweet, affecting drama, Flo was a real winner...while it lasted. I'm highly, highly recommending Flo: The Complete Series.
---
Paul Mavis is an internationally published movie and television historian, a member of the Online Film Critics Society, and the author of The Espionage Filmography.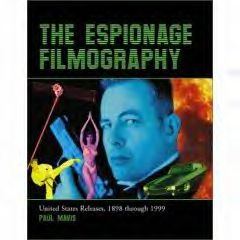 ---
C O N T E N T

---
V I D E O

---
A U D I O

---
E X T R A S

---
R E P L A Y

---
A D V I C E
Highly Recommended
---
E - M A I L
this review to a friend
Sponsored Links
Sponsored Links