Timothy Lea's Confessions of A Pop Performer (Sony Choice Collection)
List Price: $20.95 [Buy now and save at Amazon]
---
Plenty of prime British totty in this juvenile, high-spirited soft-core sex farce. Sony Pictures' Choice Collection line of hard-to-find library and cult titles has released Timothy Lea's Confessions of a Pop Performer (more commonly known without the author's moniker attached), the smash hit 1975 sequel to Confessions of a Window Cleaner, the first in the Columbia Pictures series. Written by Christopher Wood, and starring Antony Booth, Sheila White, and Robin Askwith as our sexually adventurous hero, Timothy--along with many familiar faces from British television, including Doris Hare, Bill Maynard, Carol Hawkins, Peter Cleall, Bob "Silly" Todd, Jill Gascoine, Peter Jones, David Hamilton, Diane Langton, Linda Regan, Ian Lavender, Bill Pertwee, Robert Dorning, Richard Warwick, Helli Louise, Rula Lenska, and Rita Webb--Confessions of a Pop Performer cleaned up at the box office while pissing off the high-brow, snobby critics who derided its low, slapstick humor, obvious double entendres, slipshod construction, and gratuitous, exploitative nudity. Seen today...those are the very qualities that make Confessions of a Pop Performer so much fun to watch...particularly the crumpet. No extras for this nice anamorphically enhanced widescreen transfer.
Randy window washer Timothy Lea (Robin Askwith), having knocked off a well-stuffed bird only to get pushed out a window by her murderous husband (Bill Pertwee), crashes through the next door neighbor's window and lands in bed...where his brother-in-law and fellow window washer, Sidney Noggett (Antony Booth), was just about to nail horny Mrs. Barnwell (Jill Gascoine). Heading over to The Jester Room pub for a pint, where Sid's wife, Rosie (Sheila White), works as a barmaid, Sid overhears the band Bloater playing upstairs and dreams up a foolproof moneymaking plan: he'll sign the unknown band and act as their manager. How, though, does Sid get them that all-important first booking? Then it hits him: Mrs. Barnwell's husband (Bill Todd) is a stage manager. If Timmy could go over to Mrs. Barnwell and um...convince her to give Bloater a chance--now renamed Kipper ("Well, the name smells of success,")--then they're in. Somewhat dense Timmy doesn't have to do any convincing with Mrs. Barnwell, who practically attacks the young man ("If my husband won't give me a birthday present, somebody's got to..."), before her husband comes home and finishes the job...while Timmy hangs naked off the window sill. Eventually, Kipper gets a slot, but to Sid's horror, he discovers not only were they not playing that night at The Jester (they were lip synching to records), but their drummer ups and breaks his hand on the day of the big gig. So it's up to Timmy to step in, where his frantic, horrible drumming causes a sensation with the audience. Will Kipper and Timmy top the pop charts...inbetween Timmy popping some top tarts?
Although I've heard and read about the notorious (notorious at least in the '70s) Confessions of... series over the years, I had never seen one prior to Confessions of a Pop Performer being assigned to me here at DVDTalk. Cambridge-educated advertising executive Christopher Wood came up with the idea of a series of faux-confessional erotic novels in the early 1970s, written by their fictional narrator, "Timothy Lea." Eventually, Wood ground out 19 high-selling paperback novels (with titles like Confessions of a Travelling Salesman, and Confessions of a Long Distance Lorry Driver), while Wood pursued writing more serious literature, as well as screenplays, under his real name (he co-wrote The Spy Who Loved Me and solo scripted Moonraker). In 1973, producers Greg Smith (Spike Milligan's Adolf Hitler: My Part in His Downfall, The Thirty-Nine Steps) and Michael Klinger (Get Carter, Gold, Shout at the Devil) thought Wood's popular paperback novels could make a successful transition to the screen, particularly since movie censorship was easing up in Britain by this point (just by example, 1971's Percy and 1974's sequel, Percy's Progress, low-budget sexploiters about a penile transplant, had been big surprise U.K. hits), while the far more innocent Carry On series was starting to run out of gas.
Funded by Columbia Pictures for only 100,000 pounds, helmed by veteran Val Guest, and backed by a professional, Hollywood-style marketing strategy, the X-rated (in England, no one under 18 was allowed admittance) Confessions of a Window Cleaner went on to become the number one box office movie of 1974 in the U.K.--even outdrawing the latest Bond offering, The Man With the Golden Gun. Naturally, plans for a sequel were quickly knocked up (sorry), with Wood writing an original screenplay for Confessions of a Pop Performer (which he would in turn publish as a novel). Val Guest passed on directing the sequel, so Greg Smith brought in Norman Cohen, who had directed two successful sitcom-to-big screen adaptations, Till Death Us Do Part and Dad's Army, as well as Smith's Adolf Hitler: My Part in His Downfall. Released in the summer of 1975, Confessions of a Pop Performer was another big hit with U.K. audiences, solidifying the viability of the franchise, with two subsequent entries produced before the series petered out (sorry...I can't stop).
I'm not going to make a case for Confessions of a Pop Performer being some great, misunderstood, unsung, "classic" comedy that deserves to be rediscovered. First off--it doesn't need rediscovering. From what I've read, it and the three other movies in the series are highly-rated whenever they air on U.K. TV, so I would imagine they're as "treasured" (if you will) as part of England's exploitation pop culture as we here in the States might hold certain low-budget outings from our own cinematic history (perhaps like the AIP Beach Party movies...only with female full frontal nudity). And while the Confessions of... titles never made an impact theatrically here in the States (too British, too innocent, and with too much emphasis on childish comedy rather than actual smut, I'd guess, for the average mainstream exploitation audience), they're already known by U.S. movie fans who are into British cinema. More to the point, Confessions of a Pop Performer isn't a "classic" in terms of its comedic impact (far from it). But that doesn't mean its good-natured, energetic, juvenile tone isn't worthwhile--or highly entertaining--either.
Even if you've only casually read up on British cinema, particularly on this period in the early-to-mid 1970s, you'll know, then, that the British "sex comedy" genre is often dismissively maligned--especially by the British critics--for its puerile tone and crass execution--two considerations that don't matter a jot to me if the double entendres, creaky or not, crack me up, and if the women look good in the buff. And on that low bar, Confessions of a Pop Performer works quite nicely. Walking a surprisingly thin line that can inoffensively incorporate innocent, silly slapstick with simulated sex (and believe me, it's not anything like what that term suggests today...), Confessions of a Pop Performer plays like a string of Benny Hill sketches with full frontal. One minute Askwith is falling off his bike when he spots a good looking bird's panties, and the next he's humping Jill Gascoine with humorously exaggerated groans and moans. Double entendres fill the script ("Do you think you'll have it in again?" Askwith asks gorgeous record store clerk Sally Harrison of his sold-out record, to which she smiles, "I wouldn't doubt it...", while copper Ian Lavender, in a clinch with his sexy partner, offers, "I say...mind my truncheon,"), while other British TV guest stars wander in and out (one of the best bits here is Bill Maynard giving a lovely speech about family and the promise of the young, like his baby grandson on his knee...before he stops and grumbles, "The little bleeder peed all over my hand,").
Big laughs also come from the musical numbers here. Predating Spinal Tap, Kipper, a fictional band that wound up touring a few dates after the success of Confessions of a Pop Performer, combines glam rock and proto-punk (no, they didn't invent punk rock...Jerry Lewis did in Rock-A-Bye Baby) with hilarious results as lead singer "Nutter" Normington (priceless Peter Cleall, from Please, Sir!) shakes his fist into the camera and snarls the riotously violent Do the Clapham, with lines like, "There's one more thing that oughtta to be said! You can do this dance on someone's head!" that put anything Johnny Rotten said to shame (when the band does their first gig, achieving cosmic incompetence/grace through Askwith's terrible drumming, the level of anarchistic rage generated by the music and fans causes all the instruments to blow up as Askwith does a perfect Mick Jagger impersonation--just for that inspired comedic moment, Confessions of a Pop Performer is operating on an entirely different, elevated level). As for the women and nudity...well...they're just fine, thank you very much (and if you find Askwith's post-hippied/typically malnourished, "everything from a tin" British frame attractive, he's in the buff quite often, too--from behind). Clearly, the nudity was the main selling point for the movie's success, and it appears with metronomic regularity, from "best of British" curves Anita Kay in the opening scene, to sexy Jill Gascoine's angular eroticism, to insanely hot record store clerk Sally Harrison (her sex scene comes closest to being a "real" one, in terms of you're too busy looking at her to laugh at Askwith), to stacked Danish contortionist Helli Louise (too bad the grotesquely funny Climax Sisters, Diane Langton and Linda Regan, don't strip down...but they more than make up for it with their act, which includes this classic refrain: "I'll never forget the day you drove off in a rage, because you thought I loved Bill. You were on a motorcycle, I wish you'd been killed,"). At first, the unabashed full frontal nudity in Confessions of a Pop Performer seems a bit weird in conjunction with the elementary school attitude towards smutty sex jokes, but when you see this physical openness is in reality fairly chaste, and played off strictly for laughs and prurient peeping...it fits right in (sorry again).

The Video:
The anamorphically enhanced, 1.85:1 widescreen transfer for Confessions of a Pop Performer looks pretty good, with reasonably bright color (a tad muddy, but I suspect that's the original cheap look), a sharpish image, and just the occasional imperfection.
The Audio:
The Dolby Digital English mono audio track is spot-on, with a healthy re-recording level and no hiss. No subtitles or closed-captions (which might have helped with a few of the accents).
The Extras:
No extras for Confessions of a Pop Performer, not even a menu.
Final Thoughts:
Innocently dirty fun. Plenty of double entendres and Double Ds on display in Confessions of a Pop Performer, the second entry in Christopher Wood's wildly successful sexploitation franchise. Robin Askwith is indefatigable, Antony Booth is slimy perfection, Sheila White wears her Oliver! costume, Bob "Silly" Todd kills every single time he pulls a mug, Kipper invents Spinal Tap, beautiful women like Sally Harrison, Jill Gascoine and Helli Louise get starkers, and Bill Maynard labels everyone "bloody Communists. " In other words: perfectly enjoyable exploitation. For what it is, I'm highly recommending Confessions of a Pop Performer.
---
Paul Mavis is an internationally published movie and television historian, a member of the Online Film Critics Society, and the author of The Espionage Filmography.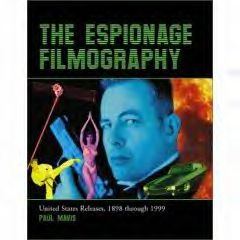 ---
C O N T E N T

---
V I D E O

---
A U D I O

---
E X T R A S

---
R E P L A Y

---
A D V I C E
Highly Recommended
---
E - M A I L
this review to a friend
Sponsored Links
Sponsored Links