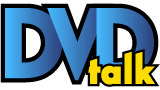 Wings Of The Navy (Warner Archive Collection)
List Price: $21.99 [Buy now and save at Amazon]
---
A straight-faced--if overly-familiar--love story, laced with airplane porn galore. Warner Bros.' Archive Collection of hard-to-find library and cult titles has released Wings of the Navy, the 1939 Cosmopolitan Production propaganda actioner (released through Warner Bros.) starring the Grumman F3F fighter and the Consolidated PBY Catalina...with George Brent, Olivia de Havilland, and John Payne in supporting roles. Positive critical attention back in '39 was mostly paid to Wings of the Navy's remarkable amount of head-on documentary footage showing the ins and outs of pre-WWII Naval air force cadet training. However, the hackneyed love story those same scribes didn't like ain't so bad, really, since the three pros--backed by the Frank McHugh, John Litel, Victor Jory, and Henry O'Neill--play it as if it all really meant something. An original trailer is included in this good fullscreen black and white transfer.
At the monument dedication ceremony honoring their fallen test pilot father, Naval aviator Lieutenant Cass Harrington (George Brent) worries that his competitive brother, Navy submariner Ensign Jerry Harrington (John Payne), will let sibling rivalry get the better of him should Jerry get his wish and transfer as a cadet to the Naval Air School in Pensacola, Florida...where Cass is stationed as an instructor. Sure enough, Jerry arrives in FLA, and is bowled over that his stodgy, by-the-numbers brother has landed such a peach as lovely Irene Dale (Olivia de Havilland). As Jerry makes his way through the difficulties of flight school, Cass is busy designing an experimental fighter plane, which he must then sell to the Navy brass. Convinced his kid brother is going to make a great pilot, he asks Jerry to keep Irene busy while he's stationed in Washington...which Jerry does a little too well, when both Irene and Jerry eventually realize they're hopelessly in love with each other. After successfully selling the Navy on his design, Cass cracks up with a shaky cadet pilot, putting him in a wheelchair and forcing his resignation from the service. Now Irene, out of good form, must deny her feelings for Jerry and stay with Cass, a situation that becomes unbearable when Jerry volunteers to fly his brother's new plane--a plane that has already killed its first test pilot.
There isn't a whole lot to chew over in Wings of the Navy, and for once that's good news. Scripted by Michael Fessier (Valley of the Giants, The Angels Wash Their Faces, You'll Never Get Rich), and directed by Warner's top utility helmer Lloyd Bacon (42nd Street, Footlight Parade, San Quentin, Knute Rockne, All American), Wings of the Navy didn't directly say anything new in its cliched sibling rivalry/love triangle story, transposed onto its equally familiar service drama framework. Indirectly, however, Wings of the Navy had just one message for its nervous late '30s audience: our military men and their machines are ready for WWII...should it come to that. No politics are mentioned. No enemy is referenced. No conflict is named. But anyone watching this outing back in '39 had to know it was stealth propaganda, giving the viewer a reassuring nudge that with handsome, self-sacrificing straight-shooters like George Brent and John Payne, who not only fly our planes but design them, too--and who are backed up, no matter what the emotional cost, by patient, loving, and beautiful women like Olivia de Havilland--the U.S. of A. was going to be just fine when, and if, it went to war. With the Navy granting the producers unfettered access to cadet training in Pensacola (along with permission to film at the Naval Air Station on North Island in San Diego, California), all the Navy wanted in return was plenty of screen time devoted to the exciting and rather glamorous efforts of the Naval aviators muscling those machines around in the air--an unbeatable recruitment tool during a time when voluntary enlistment numbers were down, and the U.S. military knew exactly how international events were shaping up.
And what fascinating documentary footage it is, particularly when you note how incredibly primitive it all looks--prop-engined biplanes with crude instrumentation, no radar, embryonic weaponry--just a mere 75 years out from our seemingly incomprehensible technological marvels of today's U.S. Air Force. Critics back in '39 were unimpressed with the human element that padded out these extended flying sequences, but after watching Brent, de Havilland, and Payne squabble and fall in and out of love, Bacon's handling of Fessier's easily predictable-but-clean-and-uncluttered romance comes over as commendably forthright. We know exactly what's going to happen to the three principles, but they play their well-worn scenario as if it's all occurring for the very first time. Brent, never one of my favorites, at least uses his somnambulant, dignified reserve to good effect here once he's tragically martyred. Payne, just a few years into his Hollywood career, is ingratiatingly energetic without being cocky, while de Havilland walks off with the acting honors as a woman in love with the "wrong" man. de Havilland's relatively incidental role here is far more indicative of her status at Warner Bros. than her same-year appearance in the hit to end all smash hits, Gone With the Wind. Unrewarding assignments in movies like Wings of the Navy had by this point drove the serious-minded actress to fits of frustration and even depression, such was her dissatisfaction with her career direction. Knowing that, it's interesting to watch her here, particularly her scene on the beach where she finally admits to herself and to Payne that she loves him, and not Brent. It's an important scene, cleanly written and to the point, and de Havilland nails it with a rather impressive degree of restrained anguish at her self-realization. It's perhaps understandable why the critics skipped over moments like these in Wings of the Navy, considering the sheer number of its long, uninterrupted--and riveting--flying sequences; however, all that buzzing around doesn't make the semi-documentary Wings of the Navy's actual dramatics any less legitimate. Or involving.
The Video:




The fullscreen, 1.37:1 black and white transfer for Wings of the Navy looks good, with decent-enough blacks, a sharpish image, some grain, and the expected levels of screen anomalies, like scratches and dirt.


The Audio:


The Dolby Digital English mono audio track has a bit of low fuzz and hiss, but that's to be expected. Re-recording level is strong. No subtitles or closed-captions.








The Extras:


An original trailer for Wings of the Navy is included.






Final Thoughts:




America's ready for war...and romance. Nothing too terribly original here in 1939's Wings of the Navy, but the copious documentary footage of Naval cadet training and subsequent Navy air force operations is fascinating, while the interrupting love triangle with George Brent, John Payne, and Olivia de Havilland is refreshingly low-key and believably performed. I'm recommending Wings of the Navy.






---








Paul Mavis is an internationally published movie and television historian, a member of the Online Film Critics Society, and the author of The Espionage Filmography.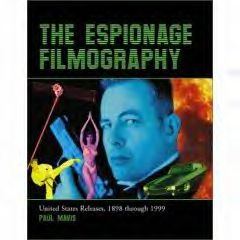 ---
C O N T E N T

---
V I D E O

---
A U D I O

---
E X T R A S

---
R E P L A Y

---
A D V I C E
Recommended
---
E - M A I L
this review to a friend
Sponsored Links
Sponsored Links