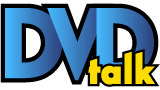 List Price: $34.98 [Buy now and save at Amazon]
---
The Movie:
I would like to take the time to thank Jon Stewart for announcing his departure from The Daily Show, off to undertake endeavors that are unknown to me. Not because of his time spent on the show which mind you, was prodigious, but that he managed to give an unknown amount of dum-dums like myself some form of segue and/or introduction to the last notable time Stewart left his show, albeit temporarily. It is for the new to video release of his writing and directing debut film Rosewater.
The film is based on the book "Then They Came For Me" by Maziar Bahari, an Iranian-born journalist and videographer who helped film the protests in Iran that occurred after the 2009 Presidential Elections where Mahmoud Ahmadinejad was controversially named the winner. Bahari is visited at his mother's home, is given an inquisition of some personal items deemed questionable in the eyes of the government, and eventually jailed and tortured, where he spent approximately four months without charges or trial.
Bahari's story is the basis for the bulk of the film, and one thinks that you would have to have an actor of some skill to carry the weight. In Rosewater, Bahari is played by Gael Garcia Bernal (Babel), and we see Bahari the character in a strange position. On one hand, Bahari has spent a good portion of time in the West, and he is somewhat unclear as to how to handle seeing his people in this position of desiring freedom or at the very least, change. The conflict of whether to film or not to can be felt along with his past and his thoughts and Bernal communicates this with doing little quite well. Additionally, the task of carrying the film in a closed space with limited interactions was handled as well as could be expected.
The main flaw that lies within Rosewater is that Stewart never seems to do anything with the story. I know what you are saying, that having a protagonist in solitary confinement and/or periods of extreme interrogation does not make for much in the way of storytelling. But I think that Stewart tends to reach toward quixotic moments that tend to muddy whatever direction Rosewater may have been lurching toward. The film uses text overlays over some moments to help illustrate social media's power during the protests which was unnecessary to explain frankly, happens in a prolonged sequence, and is gratuitous. Just like a weird scene where a blindfolded Mahari reaches up for sunlight in the prison yard. These abstract moments that take you out of Mahari's story and hurt the film that had a story that was hard to mess up yet almost did.
Compounding an issue within Rosewater is that Bahiri's ordeal itself is vanilla in delivery. The emotional torture of Bahari talking to his pregnant wife in a fleeting moment or trying to call his mother (played by Shohreh Aghdashloo) is affecting, but the film never seems convinced of its own actions. Even when Bahiri is exposed to more serious actions like a beating or a threatened execution, it never lunges into this darkness which would pull you into his ordeal all the more. It just stays there on the outside of things.
Rosewater seems to leave a paradox of sorts. The movie is okay, but the problem is that that is the ceiling for it. Considering the experience of the character, in a guy who is presumably a bit worldly or at the very least, meeting and/or interviewing a galaxy of citizens, one would expect a better jumping off point for someone of Stewart's acumen. As it turns out, Rosewater is applicable for the title, pleasant yet inoffensive and not very challenging.


The Blu-ray Disc:

The Video:



The AVC encode Universal graces the 1.85:1 widescreen presentation of Rosewater with in high-definition is fine. The film's color palette is drab for obvious reasons, but the moments of color and depth which occur in the first act tend to stand out during viewing, whether they are yellows and oranges of fires during protest, or a moment along the side of the road when Maziar's assistant is doing his prayers, where some image depth can be ascertained. There is image detail on the prison walls in the cement or in fabric on rugs that can be spotted, and the source material is pristine as can be.
The Sound:
The DTS-HD Master Audio 5.1 lossless surround is ample though it does not get a lot to do during the prison sequences. The protests have consistent and convincing immersion to them, directional effects are present and smartly placed though remain dormant for two thirds of the production. Granted, the source material is a mostly dialogue-driven affair, but for what is thrown at the soundtrack, everything sounds clean and effective throughout.
Extras:
There are five segments on the film and events in it, but each run less than a minute, are self-explanatory and not worth much enjoyment. "Iran's Controversial Election" (:48), "The Story of Maziar Bahari" (:49), "Real Spies Have TV Shows" (:49), "What Happens In New Jersey…" (:51) and "A Director's Perspective" (:51) cover the events or the product in quick detail. A standard definition disc follows and a digital copy for Ultraviolet and iTunes services.
Final Thoughts:
Considering how much Jon Stewart has skewered, nay, DESTROYED, people in the past, one would expect that Rosewater would have some sort of courage in what it attempts to communicate, but it never shows up. It borders on cinematic milquetoast. Technically, the disc looks and sounds decent, and the lack of supplemental material does not help matters. Worth renting, but be advised there may be a sense of emptiness left after watching this film.
Sponsored Links
Sponsored Links