Dr. Gillespie Film Collection (Warner Archive Collection)
List Price: $35.99 [Buy now and save at Amazon]
---
"Paging Dr. Gillespie! Paging anyone else but Lew Ayres!" Warner Bros.' Archive Collection of hard-to-find library and cult titles has released the Dr. Gillespie Movie Collection, a three-disc, six-movie collection of the Metro-Goldwyn-Mayer high-end, money-making B series, based on author Max Brand's character, with Lionel Barrymore taking center stage (as if he hadn't already), now that pacifist Dr. Kildare was locked up in an internment camp. All the supporting regulars are back, including Emma Dunn, Nat Pendleton, Walter Kingsford, Alma Kruger, Marie Blake (a.k.a. Blossom Rock), and Frank Orth, while newcomers Van Johnson and Keye Luke provide romantic/comedic relief for most of the outings (guess which one does what...). Titles included are: 1942's Calling Dr. Gillespie and Dr. Gillespie's New Assistant, 1943's Dr. Gillespie's Criminal Case, 1944's Three Men in White, 1945's Between Two Women, and 1947's Dark Delusion. Original trailers for all the titles are included in these spiffy fullscreen black and white transfers.
Earlier this year I wrote a review for the Dr. Kildare Movie Collection set released by the Archive. As I wrote in that piece, the first big-screen incarnation of author Max Brand's pulp fiction medico, Dr. James Kildare, came courtesy of Joel McCrea in Paramount's 1937 Internes Can't Take Money. Over at Metro, studio chief Louis B. Mayer must have seen potential in the Kildare character that Paramount didn't. Mayer's own production instincts basically split along two lines: expensive, quality "showpiece" dramas and musicals intended to impress critics while commanding higher ticket prices at the better venues...and lower-priced, volume earner comedies and particularly series which would keep his payrolled actors busy (along with all those salaried techs and craftsmen), while providing an inexpensive training ground for new talent. That second production model was particularly attractive by 1938, when Mayer had hit pay dirt with the unbelievable success of his Andy Hardy movies (the Hardy movies had exploded onto the American moviegoing public's consciousness in the late 1930s, with Rooney fast on his way to being the world's number one movie star for three years running--a remarkable achievement starring in what Metro initially thought were going to be cheap, knock-off productions). With money like that coming in from the Hardys, as well as from other B series like Tarzan and The Thin Man, it's not surprising Mayer would seek out more such opportunities.
With Brand's character already popular, Metro saw an opportunity to not only pick up an undervalued property that seemed perfect for movie serialization, but to also secure a long-term commitment from actor Lew Ayres, whose career had been spotty after catapulting to fame in 1930's All Quiet on the Western Front for Universal. Backing him up (or perhaps more correctly, upstaging Ayres left and right), would be one of Mayer's personal favorites, Lionel Barrymore, from the famed theatrical family who had, like his siblings John and Ethel, turned into a bona fide movie star during the 1930s, winning an Academy Award in 1931 for M-G-M's A Free Soul. Playing the brilliant, crotchety, wheelchair-bound father-figure Dr. Gillespie to Ayres' idealistic, rules-breaking intern, Barrymore seemed almost fated for the role, not only because he had an unusually close relationship with Mayer (who actively looked for roles to accommodate Barrymore), but also because the actor was largely disabled himself, due in part to crippling arthritis, but more so to two severe hip fractures that had left the actor, by 1938, in excruciating pain and unable to walk (a situation that remained for the rest of his life). With a balance of audience-pleasing medico-mystery drama, folksy, sometimes slapstick humor, the prickly hate/love relationship between "father and son" Gillespie and Kildare, and of course, romance with all those promising Metro starlets, the nine Dr. Kildare movies between 1938 and 1942 scored consistently healthy box office returns, while largely defining the subsequent medico-drama subgenre. Metro had every reason to anticipate more entries starring popular Ayres and Barrymore. So far, so good, right? Wrong.
A little more than two months after the Japanese sneak attack at Pearl Harbor, Metro began filming what was to be the 10th Dr. Kildare movie, Born to Be Bad, based on a 1937 original story by Kubec Glasmon (The Public Enemy, Taxi!, Bolero), involving a maniac who stalks Dr. Gillespie. Ann Ayars as socialite "Cookie Charles" would be back as Kildare's love interest, since Ayars had impressed Mayer with her sexy turn in the last Kildare movie, Dr. Kildare's Victory. Filming was completed by March...just in time for Lew Ayres to publically declare that he was a conscientious objector. The viewing public and theater exhibitors--many of whom already had sons dying overseas--were understandably less-than-thrilled with Ayres' announcement (they took little notice, though, when Ayres was reclassified by the Army, and soon seeing hazardous duty overseas as a medic). Metro, wanting to avoid any scandal, quickly regrouped on Born to be Bad, chopping out Ayres' part entirely (as well as Ayres from the series entirely), and hurriedly plugging in contract player Philip Dorn as a Dutch refugee and physician interested in the field of psychiatry, as he waits out the war at Blair General Hospital (Dana Andrews, Rod Cameron, Cornel Wilde, and Larry Parks were originally considered for the role, before Dorn was signed). The movie was retitled Calling Dr. Gillespie, and released to good-enough numbers in July, 1942, officially inaugurating the now-morphed Dr. Kildare series into the Dr. Gillespie series. Let's look very briefly at each movie.
CALLING DR. GILLESPIE
Gorgeous teen Marcia Bradburn (Donna Reed), soon to graduate from the tony Emma Hope School for Girls, is ecstatic that her father has finally allowed her to become engaged to her sweetheart, Roy Todwell (Phil Brown). Roy, however, has different ideas: he wants to get married right now, and he always gets his way. And when he doesn't this time--Marcia isn't the type of girl to break a promise to her father--he calmly picks up a rock and smashes in his pet dog's head, as a train whistle blasts through the woods. Emma Hope (Mary Nash) calls old friend Dr. Leonard Gillespie (Lionel Barrymore) at Blair General Hospital for help for Marcia. Dr. Gillespie comes to the school, with Dr. John Hunter Gerniede (Philip Dorn), a Dutch surgeon interested in psychiatry, in tow. After talking with Roy, who remembers nothing of the incident, Drs. Gillespie and Gerniede break the news to Roy's parents: he's mentally ill, suffering from dementia praecox. Horrified at the shame of this diagnosis, they refuse to accept it (aided by the skepticism of their family physician), but when Roy goes berserk again when hearing a toy train whistle, they know something is wrong. However, before Roy can be helped, he runs away, winding up in Detroit, where he kills two men, all the time sending threatening post cards to Dr. Gillespie, blaming him for his diagnosis. When Dr. Gerniede discovers that Roy has managed to worm his way into Blair General Hospital, a deadly cat-and-mouse game begins for the crazed psychopath and the wheelchair-bound Dr. Gillespie.
A transitional entry in the Dr. Kildare / Dr. Gillespie series, Calling Dr. Gillespie is unfortunately much more interesting when it ignores its compromised Kildare conventions, and concentrates instead on psycho Phil Brown's menacing noir suspenser elements. As I wrote in my previous Dr. Kildare Movie Collection review, the Kildare character quickly became somewhat stale near the end of the nine movie run, not only because the writers kept boyish Dr. Jimmy too saintly, but also because actor Lew Ayres could barely conceal his boredom after only a few installments (and I'm not sure he was ever the kind of actor who could have "jazzed up" the character, anyway). So when Metro dropped him from the series because of his C.O. status, judging strictly from the standpoint of the movies' evolution...it may not have seemed like such a cataclysmic event to Louis B. Mayer and the other suits in the front office once the deed was done. After all, the Kildares, like the Andy Hardy and Tarzan series, were prime springboards to try out new Metro talent. Arguably, Barrymore had long been the center of attention in the series, anyway, so...why not inject some new blood into the movies by plugging in some new doctors (at least in terms of box office, this worked when Van Johnson came on board for the next four installments, when the WWII matinee star helped secure some of the series' biggest grosses).
However, the loss of the Jimmy Kildare character does significantly alter the series' formula...and not for the better. Gone, largely, is the constant friction dynamic of young, idealistic, rebellious Dr. Jimmy Kildare getting prodded and poked and goaded-on by the irascible, brilliant Dr. Gillespie. Here in Calling Dr. Gillespie, Barrymore seems like he wouldn't dare chew out silky foreign colleague Dorn (who looks like he's not quite sure what he's doing in this movie), while later competition between Van Johnson and Keye Luke in the upcoming entries transforms Barrymore's hard-ass paternal guidance (in an effort to mold surrogate son Kildare into an even better doctor), into more of a short-tempered but basically agreeable employer looking for the best and brightest candidate to aid him. Sure the regulars are here to make us think everything is still the same; Marie Blake and Nat Pendleton still score big laughs with their punchy bantering, while Nell Craig as po-faced Nurse Parker and Alma Kruger as seen-it-all Head Nurse Molly Byrd, keep increasingly hammy Barrymore in check. But there's no getting around the fact that the heart of the series has been cut out with the axing of the Kildare character. And that's why in Calling Dr. Gillespie, what works best are the scenes where Blair General and its inhabitants are far away, as Phil Brown, in a beautifully controlled, creepy performance, goes about seducing cheap, sleazy "dance girl" Robin Raymond, before killing two guys in Detroit (Donna Reed, young and fresh and beautiful, offers Brown perfectly-matched counterpoint--too bad this talented, assured actress was stuck in so many goofy roles like this one). Director Harold S. Bucquet gets to stretch a little with these noir scenes, and he does quite well at creating an unsettling, tense undercurrent (aided in no small part by cinematographer Ray June's moody framing). Sure the psychoanalyzing is juvenile and the lines describing Phil's condition are laughable now ("Many so-called 'normal young men' are potentially unbalanced!"), but everything in popular culture sounds amusing 70 years later (including all the "informed," "sensitive" crap we're so proud of spouting today...). Clearly, by the fade-out, we don't expect to see Dorn and Barrymore once again enact their chilly camaraderie in the next Gillespie entry; instead, laughs and romance would be jacked up when Van Johnson and Keye Luke joined Blair General's staff.

---
DR. GILLESPIE'S NEW ASSISTANT
Forced by Blair General's chief administrator Dr. Walter Carew (Walter Kingsford) and Head Nurse Molly Byrd (Alma Kruger) to find a new assistant pronto, overworked Dr. Leonard Gillespie (Lionel Barrymore) finally decides on three potential candidates: Kansas-born Dr. Randall "Red" Adams (Van Johnson); Brooklyn-born Dr. Lee Wong How (Keye Luke), and visiting Australian Dr. Dennis Lindsay (Richard Quine). Positioning the three eager beavers against each other in a contest to win his approval, Dr. Gillespie's assigned medical problem is toughest for "Red": why has beautiful fashion designer Claire Merton (Susan Peters) lost all her memory hours after marrying Leonard's friend, shipping magnate Howard Young (Horace McNally)?
Dr. Gillespie's New Assistant--a misleading moniker since Dr. G. never does actually pick a winner for the next four movies--was the first Gillespie to be directed by longtime series scripter, Willis Goldbeck, who would then go on to helm the remaining Gillespie movies. I can't say he's an improvement over series vet Harold S. Bucquet (nor certainly over "Major" W.S. "One Take Woody" Van Dyke II, who helmed Ayers' last Kildare); however, the increasingly fractured, plodding tone of these remaining five Gillespies no doubt is caused as much by the frequently marginal scripts as by who's behind the camera--scripts that Goldbeck quit contributing to after Dr. Gillespie's New Assistant. Here, the story of lovely Susan Peters' "amnesia" is wholly uninteresting, particularly when we finally learn that at the heart of this Gillespie, the central medical mystery--a key element of the successful formula--is really all just a gag (Keye Luke's and Peter Quine's cases are predicable. And dull. But they're at least real). This is the first movie in the series where the war is placed front and center in the storyline. Lest anyone in the audience think these "Allied Forces assembly" of multi-national doctors is staying on the safe American homefront to get rich during the duration, the script has Aussie Quine, Brooklyn Luke (he's as American as apple pie...but everyone thinks of him as Chinese, first), and Kansas City "Red" already signed up with their prospective forces; they're just waiting for their general orders to come through (Quine will return to Australia, while Luke is waiting to join the Chinese National Army, to liberate his father's village from the "Japs"). And while Metro and the screenwriters no doubt thought it the proper thing to do--to bring the war, however obliquely, into Blair General--having the script fall back on easily-solved movie-medical cliches like deaf little children and mysterious rashes and battered wives (Luke jokes about the pleasures of such) and widowed mothers hiding their kids from their new fiances (no matter how "tolerant" the finale) only serves to show how secondary the shenanigans at Blair must have seemed to wartime audiences (...or how reassuringly removed from their far more dire realities).
As for Gillespie's new assistants, certainly veteran B performer Keye Luke (straight from Fox's Charlie Chan series) adds a determined, gung ho Americanism as counterpoint to relative newcomer Van Johnson's rather blurry dreamboat doctor. The writers and Metro, perhaps concerned that the average viewer wouldn't be able to distinguish the difference, have Luke consistently disparaging the "Japs"...just so everyone's clear he's not one. You can take that calculated tactic as racist if you want, but its stronger counter was in showing an Asian professional who was treated as a complete equal in 1942 America, even if only in the movies--as well as a combative super-patriot the likes of which only that movie-mythical Brooklyn could raise (if anyone should be offended, it should be Australians at Quine's god-awful attempt at an accent). This was Van Johnson's first Metro assignment, and unlike the assured Luke, he's merely adequate. There's little indication of the fine actor he would eventually become (when the years roughed him up a bit), but he fits the clean-cut, innocuous hero mold well enough (roomie Dick "Sergeant Preston of the Mounties" Simmons has a few scenes, making us think he's going to be a regular, before disappearing for good). Best of all, pint-sized Frank Orth makes his last series appearance, unfortunately, as Michael Ryan, owner of the cafe across from Blair. In his one or two scenes at Dr. Gillespie's New Assistant's finale, he gets more laughs than Barrymore's entire over-the-top performance; it's almost enough to make you forget the acute embarrassment of Nat Pendleton dropping his pants in drag (Orth's telephone greeting, all in one monotone, is a classic: "You'retalkingtoMichaelRyan'scafeoppositethehospitalallthedoctorseatheresothefoodmustbegoodMichaelRyanhimselfspeakingHello!").

---
DR. GILLESPIE'S CRIMINAL CASE
Socialite Marcia Bradburn (Donna Reed, recreating the same silly role from Calling Dr. Gillespie--a role not worthy of her talent) is about to be married, but the memory of her former fiance, screwball mental case Roy Todwell (John Craven), locked up in the big house for multiple murders, is nagging at her future happiness. Friend Dr. Gillespie (Lionel Barrymore) agrees to go up to the state pen to try one more time to convince prison officials Roy should be locked away forever in a hospital for the criminally insane...instead of being locked away forever in prison (you see a red flag already, don't you?...). Meanwhile, Gillespie's battling interns, Dr. "Red" Adams (Van Johnson) and Dr. Lee How (Keye Luke) are still friendly rivals vying for the coveted position of Dr. Gillespie's Number One Son first assistant. Red, however, has the additional pressure of trying (and failing) to capitalize on the advances of jaw-droppingly gorgeous millionaire nymphomaniac, Ruth Edley (Marilyn Maxwell--don't tell me Bob Hope wasn't the smartest guy in Hollywood...). Patients at Blair this outing include Pearl Harbor double amputee Alvin Peterson (William Lundigan) and sick little Margaret (Margaret O'Brien), who's trapped in the children's ward when a fatal virus breaks out. Meanwhile...back at the prison, everyone decides to trust Roy again, who then promptly takes Dr. Gillespie and sundry hostage.
Well...give them credit for throwing in everything but the kitchen sink. Embracing at least five full-throated melodramatic subplots, Dr. Gillespie's Criminal Case is illogical and crass and frequently vulgar...but at least it moves, as a B should. Featuring little girls dying in their hospital beds, a crazed killer taking Dr. Gillespie hostage, a vet struggling to accept his disability, Donna Reed struggling to find a reason why her character would act the way she does here, and Van Johnson looking like he's going to faint anytime Marilyn Maxwell throws herself at him, Dr. Gillespie's Criminal Case is certainly the busiest entry in this collection, no doubt in the vain hope we'll fail to notice its patchy confusion. Now...explain again to me what, exactly, Reed wants Gillespie to do? Reassure her Roy is insane? Or tell her he's just a "normal" murderer? And what is Gillespie doing at the parole board? He's trying to keep Roy in or out? Or in a hospital for the criminally insane (from what I've seen, Roy was lucky Gillespie failed to deliver there).
And why can't Van sleep with luscious Marilyn? Oh, right...because she keeps going back to the apartment where they both know someone from the hospital is going to call Van. The way her ridiculous part is written, she's 100 percent submissive to just about anything Van could possibly want to do to her: a sex fantasy of unending erotic one-liner come-ons for the men still in the movie audience, as well as a homefront spur for the G.I.s who frequently got to see these movies before the public (Maxwell's motivation for these come-ons--outside of possible aberrant psycho-sexual obsession--is nonexistent, which robs her scenes with Johnson of any real comedic value). There's no difficulty, though, in figuring out O'Brien's and Lundigan's subplots: hers is the crudest--and therefore most effective--melodrama (a spunky, wisecracking kid bravely staring certain death in the face), while Lundigan's travails are patented propaganda to reassure all those parents in the audience that the very best care will be given to their boys, should something horrible happen to them in the war (not only does Lundigan get to skip a V.A. hospital in exchange for a private room and a pretty nurse at Blair, he gets miraculous new legs that allow him to waltz around Maxwell's luxurious apartment at the movie's fade-out--a grotesquely comforting dog-and-pony show, in the poorest of taste). Meanwhile, Barrymore is re-enacting scenes from Calling Dr. Gillespie, with Gillespie incoherently making the same mistakes with murderous Roy that he made in the first movie, while the successful Kildare formula gets pushed further and further away into the background (the whole Johnson/Luke competition angle is clunky, at best). An "A" for chutzpah, clearly...but a "D" for seriously "dumb."

---
THREE MEN IN WHITE
Dr. Gillespie (Lionel Barrymore), forced by his "boss," Dr. Walter Carew (Walter Kingsford) to finally choose his new assistant, gives contenders Dr. Randall "Red" Adams (Van Johnson) and Dr. Lee Wong How (Keye Luke) their final instructions: wow him with a medical miracle and the winner gets the job. How's assignment is a little girl, Mary Jones (Patricia Barker), who goes into convulsions when she eats candy. Red's assignment is a much bigger girl: Jean Brown (Ava Gardner), seemingly a drunk who in reality took a friend's medicine to escape, just for one night, the crushing grind of taking care of her invalid mother (Barbara Brown). Once Red discovers the truth about Jean's condition, he sets out to help Jean's mother, whose crippling arthritis is incurable...but who could possibly learn to walk again. Meanwhile, Red is now dodging (for god knows what reason) the offered-on-a-plate sexual advances of Ruth Edley (Marilyn Maxwell), apparently because Van's afraid of something ("marriage" is what the screenwriters say...but the tabloids knew different). Will Van hold his nose and make love to Ava and/or Marilyn? And who will win the honor of having snarling, whining Dr. Gillespie's worst invective heaped on them daily?
Concrete signs that the Kildare / Gillespie series is fast running out of gas. A relatively quiet affair after the busy Dr. Gillespie's Criminal Case, the fact that Three Men in White doesn't have "Gillespie" in the title tells you Metro knew that moniker wasn't the draw it had been before. Johnson was a big, big star by this point in 1944, and his presence here certainly boosted the gross past anything expected at this late date in the series, but his days at Blair were numbered (the series may have helped make him a household name, but a continued presence in a cheap B series could only devalue his b.o. appeal). And clearly, the writers are running out of ideas at this point; after all, the central crutch of a Gillespie-ordered competition between Luke and Johnson is now at three movies and counting, with its repetition fast becoming irritating. Keye Luke is fobbed off here with a minor, uninteresting subplot about a girl who can't eat candy (oh boy!), while Johnson gets not one but two pieces of eye-candy in Gardner and Maxwell (Luke doesn't even get a chance to compare notes on the babes with Johnson, let alone have a girlfriend of his own--Luke's job was to fulfill the cliche of the sexless, amiable, hard-working sidekick, and that's it). Johnson was getting the big push as Metro's leading boy-next-door heartthrob at the time, so that may be why he's switched from wolf to lamb here as Maxwell still offers unfettered sex...but with the promise of marriage to safely shoo away a sick-to-his-stomach Johnson.
The war, too, has been softened and largely left out at this point; there isn't any deliberate attempt to stir up patriotic fervor in Three Men in White, as there was in the previous two outings, nor is there another returning injured vet, like Lundigan from Criminal Case, to remind viewers of the terrible losses the nation had suffered by 1943--just a mention or two of the conflicts' effects, here and there (like the war "causing" girls like Ava to show up drunk at hospitals every weekend). Even when Luke gets to finally join the Chinese National Army, Gillespie pulls some strings to get the young doctor assigned to him and Blair--how did that work (so much for liberating his home village from the "Japs;" apparently he doesn't mind being Gillespie's pet) Other changes include the mysterious absence of Marie Blake (temporary) and Nat Pendleton (permanent)--two of the biggest laugh-getters in the series--and the addition of "Rags" Ragland as a Pendleton clone...which doesn't work. Worst of all, Barrymore at this stage, perhaps rightly divining that the attention is mostly focused on Johnson, hams it up grotesquely in this outing, grimacing and screaming and screwing up his face in frequently revolting fashion, all in a bid to gain viewer attention and also, one may assume, banish boredom. It doesn't work. It would be another long year before the next Gillespie was screened.

---
BETWEEN TWO WOMEN
Tricked into taking Dr. Gillespie's (Lionel Barrymore) ticket to a fancy nightclub's war bond rally, Dr. "Red" Adams (Van Johnson) discovers sex fiend Ruth Edley (Marilyn Maxwell) lying in wait for him. More interested in the "strange" quality that torch singer Edna (Gloria DeHaven) exhibits during her act, than in Ruth's $100,000 bid to kiss Red, Red's interest is justified when Edna collapses backstage. Discovering she has neuropsychiatric self-starvation, Red must find out why she won't eat (paging Dr. Freud...). Meanwhile, back at Blair, Sally (Marie Blake) the switchboard operator is back just in time to have her kidney shut down, and it's up to Doctor Red to slice her open (Paging Dr. Oscar...paging Dr. Meyer...).
Dull, lifeless penultimate entry in the Kildare / Gillespie series, and ironically its highest grosser, thanks entirely to the bobbysoxer appeal of Van Johnson (watch the included trailer: it's a love poem to M-G-M's huge new homefront star, with only one blink-and-you'll-miss-it shot of the series' so-called lead, Barrymore...sans dialogue). Apparently, the studio was all set to release this entry under the moniker, Dr. Red Adams (perhaps in anticipation Van would continue it without Barrymore?), but wiser heads prevailed, and Johnson exited the series after this turn. Watch his performance here compared to his first outing, Dr. Gillespie's New Assistant, and see how noticeably non-plussed he appears. Johnson was no dummy; he knew he was Metro's hottest male property at that time, and his "credit" with his loyal audience was being spent propping up inferior projects like Between Two Women. No wonder he looks vaguely uneasy. And clearly, that uneasiness can be pinpointed at the slight, uninvolving script, which regurgitates yet again the silly pursuit of Johnson by Maxwell (give it up, honey), while throwing in the stale Freudian subplot of Gloria DeHaven's eating disorder (she sings a hellava sexy version of I'm in the Mood For Love, and she's fine with the dramatics...but the reasons for her disorder are laughably improbable). One bright spot in the movie is the return of Marie Blake with, appropriately, Bright's Disease; anytime this talented series regular is on, the laughs come easily. However, the fact that longtime bickering beau Nat Pendleton doesn't show up at her side, gnaws at the viewer (how funny/touching could those scenes have been?). And call me crazy...but did Gillespie ever officially decide and announce who his assistant was going to be? Because I didn't hear it--so much for all that competition padding over the four movies....

---
DARK DELUSION
Blair General Hospital's Dr. Gillespie (Lionel Barrymore), having yelled at just about everyone on staff, finally sets his sights on surgeon Dr. Tommy Coalt (James Craig), whose haughty bedside manner leaves a lot to be desired. Assigning him to the plush countryside practice of a doctor friend's of Dr. G's (who's away in Europe on post-war reconstruction), Dr. Gillespie hopes to teach Dr. Coalt some humility. What Dr. Coalt finds, though, is beautiful heiress Cynthia Grace (Lucille Bremer), who is one step away from being committed to an asylum, for schizophrenia. Dr. Coalt won't just sign off on the commitment papers, though, until he examines her. Meanwhile, Dr. How (Keye Luke), eventually shows up to remind Dr. Coalt that his is still a Dr. Gillespie movie.
Dark, dreary and glum, Dark Delusion was the last entry in the Dr. Gillespie series...and not a moment too soon. Written by Jack Andrews and Harry Ruskin, the screenplay makes the absolutely fatal mistake of leaving the confines of Blair General for a nondescript country setting, with predictable results: the familiar "family" staff at Blair, for the most part, is 86ed out of the picture, leaving the viewer wondering why they even bothered to briefly graft Barrymore and Luke onto it in the first place. Eschewing the gags and one-liners, as well, that usually counterbalanced the serious medical subplots, the schizophrenia storyline here is a turgid mess...and one that turns out bogus, anyway (I can't think of a more prosaic wrap-up to this so-called "mystery" than a simple blood clot). There may be a small cult following out there for Lucille Bremer's short stint in Metro's and Arthur Freed's musical division, but here, her off-putting combination of controlled hysteria and patrician arrogance is a lead weight on the movie--a drag that is added to by the lugubrious charms of James Craig. Only a "promising" lead at Metro as long as Gable stayed A.W.O.L., you can see that by 1947, Craig knew his chance at Metro stardom was over, winding up in this last-gasp B series entry. He's wooden and at times even remarkably inept, so much so that when Keye Luke finally (and improbably) shows up, he looks like a whirling dervish compared to somnambulant, bearish Craig. Clearly a "burn off" effort for the studio, and an unrelieved downer of an ending for a once machine-efficient series.

The Video:
The fullscreen, 1.37:1 black and white transfers for the Dr. Gillespie Movie Collection movies look quite good: blacks are mostly solid, contrast even, images reasonably smooth, some grain, and the expected level of scratches and dirt (minor). Not bad, as expected.
The Audio:
The Dolby Digital English mono audio tracks are squelchy at times, but nothing too irritating. The re-recording levels are mid-range. No subtitles or closed-captions.
The Extras:
Original trailers are included for all six movies here. Nice.
Final Thoughts:
You kill the body and the head dies. Getting rid of Lew Ayres and thus transforming the lucrative Dr. Kildare series into the mostly-lucrative Dr. Gillespie series didn't throw loyal fans, as eventual replacement Van Johnson proved when he racked up big grosses for the Gillespies. However, the Kildare formula was fundamentally changed from the more engaging "father/son" relationship to the more impersonal "employer/employee" dynamic, and that took the heart out of the movies. That, and frequent tinkering with the other conventions of the series, some lackluster scripts, and some iffy performances, guaranteed that once box office draw Van Johnson was gone, the series ended pronto. Not on a par with the Ayres Kildares in terms of construction and execution, these Dr. Gillespie movies are still marginally entertaining on the whole, and worthwhile for Kildare completists. Recommended...on those margins.
---
Paul Mavis is an internationally published movie and television historian, a member of the Online Film Critics Society, and the author of The Espionage Filmography.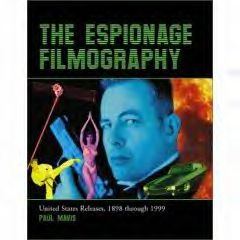 ---
C O N T E N T

---
V I D E O

---
A U D I O

---
E X T R A S

---
R E P L A Y

---
A D V I C E
Recommended
---
E - M A I L
this review to a friend
Sponsored Links
Sponsored Links