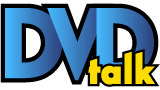 List Price: $19.95 [Buy now and save at Amazon]
---
The Movie:
Directed by Eugenio Martín in 1973, A Candle For The Devil (also known as It Happened At Nightmare Inn and just plain old Nightmare Inn domestically) is set in a beautiful small Spanish town. Here Marta (Aurora Bautista) and her younger sister Veronica (Esperanza Roy) run a small inn where tourists put up while on vacation and the locals come for food and drink. It's here that a British woman named May (Loretta Tova) has decided to lodge for her trip. When she heads outside to sunbathe and winds up showing more skin than the locals are used to, Marta's overzealous attempt to put a stop to things sees the poor woman shoved down the stairs and through a window, resulting in her death.
Shortly after this happens, May's sister Laura (Judy Geeson) shows up expecting to find her sister and meet up with her. Obviously that isn't going to happen as Marta and Veronica do a pretty good job of covering up what happened, getting rid of the corpse and convincing her May left down. Still, something seems off to Laura. She rents a room herself and then starts poking around, asking anyone who will talk to her if they've seen May or know what might have become of her. From there, a young woman named Helen (Lone Fleming) also arrives at the inn to rent a room. Once she starts acting up in a way that Marta finds distasteful, however, she becomes the sisters' next victim. Complicating matters further is the arrival of Norma (Blanca Estrada) and her young infant son. Given that ultra conservative nature of the sisters who run the inn, it soon becomes evident that they're likely to cast judgement on her as well. Laura starts becoming increasingly concerned about things once she realizes that Helen too has disappeared. She convinces a man named Eduardo (Vic Miller a.k.a. Victor Alcázar) to pose as Norma's husband, which should take some of the heat off of the situation and allow him to nose around the inn. The plan works, but what he finds is far more than either he or Laura imagined…
Stylish and somewhat politically charged, the film works as both a traditional horror picture and a bit of an angry rant against social conservativism. The opening murder, where May is quite literally killed by a certain piece of a certain stained glass window is not only artistically impressive but it effectively sets the mood for what is to follow both in style and tone. With Marta and Veronica adhering to their belief system stringently enough that they are willing to kill anyone who goes against that, Martin's leanings aren't particularly subtle but they certainly are in keeping with the time period in which the picture was made. To call these women repressed would be a bit of an understatement.
Of course, this wouldn't work particularly well if the cast weren't up to snuff. Aurora Bautista and Esperanza Roy are fantastic as the sisters, the first a cruel and hard woman and the second a more sympathetic character. We get the feeling early on that Marta is manipulating Veronica into going along with her on certain things and it's interesting to see how all of that unfolds as the story progresses. These two actresses are great together. Judy Geeson is also pretty good in the lead role here. She's got a naïve presence to her that suits the character but as she starts getting closer to the truth about what happened to her sister, her character arc starts to shift and her performance accommodates that shift rather nicely. The supporting cast, mostly made up of various beautiful women, are also all fine while Victor Alcázar, who will be familiar for his work alongside Paul Naschy on a few of his Spanish horror classics, is also pretty solid here.
Well paced, very nicely shot, set to a good score and pretty damn atmospheric at times, A Candle For The Devil is one that fans of seventies Eurocult cinema should certainly check out. It's been the subject of various grey market and bootleg releases over the years, none of which were very good. Thankfully Scorpion Releasing has made up for that with their release. Speaking of which…
The DVD:

Video:


…A Candle For The Devil arrives on DVD in 1.85.1 anamorphic widescreen and it looks very nice indeed for a standard definition presentation. Colors are strong, the source material used was either in very nice shape or Scorpion did some restoration work on it, and the black levels are solid. Skin tones look good and detail is about as good as you could ask for on a DVD. There are no obvious problems with edge enhancement and only minor print damage shows up here and there. The movie looks really good, there's no doubt about it.
Sound:
The English language Dolby Digital Mono track shows the limitations of its source but that's not a problem per se. Dialogue is clean, clear and easy to follow and there are no problems with any balance. Hiss and distortion are non-issues and for an older single channel track, there's even a bit more range and depth than you might expect.
Extras:
The main extra on the disc is an interview with actress Judy Geeson that runs just short of nineteen minutes in length. She talks about how she got into the acting business, what it was like heading overseas to Spain to shoot the film, her thoughts on the picture, and some other projects that she's been involved with over the years. It's a nicely put together and interesting interview, quite a good addition to the disc.
Outside of that we get a theatrical trailer for the movie, the option to watch the disc in Katarina's Nightmare Theater mode (meaning you get an optional intro/outro with Katarina Leigh Waters in horror hostess mode), menus and chapter selection.
Final Thoughts:
A Candle For The Devil is eerie, it's stylish and it's even thought-provoking. Those qualities all add up to deliver a pretty impressive slice of Spanish horror performed by a solid cast and helmed by a talented director. Scorpion's DVD isn't stacked with extras but the interview is a nice touch and the presentation is quite good. Recommended.
Ian lives in NYC with his wife where he writes for DVD Talk, runs Rock! Shock! Pop!. He likes NYC a lot, even if it is expensive and loud.
---
C O N T E N T

---
V I D E O

---
A U D I O

---
E X T R A S

---
R E P L A Y

---
A D V I C E
Recommended
---
E - M A I L
this review to a friend
Sponsored Links
Sponsored Links