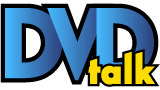 List Price: $19.95 [Buy now and save at Amazon]
---
The Movie:
The tag line for Katt Shea's 1987 film Stripped To Kill (her directorial debut) tells you pretty much everything you need to know about the movie:
"A Maniac is Killing Strippers. Detective Sheehan Has One Weapon to Stop Him. Her Body.'
That's not really a spoiler so much as it is a really brief plot synopsis. A bit more detail? The movie follows Detective Cody Sheehan (Kim Lenz), a tough talking cop on the streets of Los Angeles who comes across the corpse of a stripper that she and partner, Detective Heineman (Greg Evigan) see murdered. Cody connects to a peeler bar called The Rock Bottom Club. Heineman is hopeful that this case will get them bumped up to a permanent spot on the department's homicide team but there's a catch. The brass will give them the case on one condition: Cody goes undercover and poses as a stripper working at the club.
Cody, who is a stone cold fox, agrees t to this and easily convinces the club's owner, Ray (Norman Fell…. Yep… Mr. Roper from Three's Company!), to give her a shot by kicking ass on an amateur night competition. Before you know it's she's down to her g-string and working the silver pole with the best of them. As Cody becomes increasingly comfortable in this new environment, the maniac that killed the stripper in the opening scene starts to strike again and before you know it, our stripper cop and her partner are in a race against time to stop him before the city of angels runs out of nudie bar dancers!
For the most part this is a cops vs. killer story set against a sleazy backdrop, the horror movie tropes don't really come into play until the big finish, but it works. If you enjoy late eighties exploitation then step right up, as this one offers up some genuinely creative kills, an effectively era appropriate score and plenty of naked ladies gyrating all over the place. The women sport some admirably ridiculous lingerie throughout the movie, which is kind of great, but not nearly as great as the fact that they all report to Norman Fell (having him play Ray is a really strange casting choice but the movie is all the better for having had him in it).
Outside of Fell's performance, which again, is just odd it's hard not to have fun with Kim Lenz and Greg Evigan in the lead roles. Once Lenz's character goes undercover it's fun to watch her change from a tough cop to a sexy, saucy stripper but she pulls it off. Evigan is fun as the partner. The visuals tend to overshadow the performances here though. This is a movie where a girl does backflips in lingerie to the sounds of bad eighties hard rock with a glistening silver motorcycle on stage with her. Behind her on the wall is bad faux-graffiti and the stage has not one but two poles. What she does with that motorcycle we'll leave to your imagination. And that's just in the first fifteen minutes or so. Later on there's a stripper who dances under red lights with some sort of weird wood/wire prop, there's a lot of strippers with teased and/or crimped hair and there's a clearly Caucasian stripper doing a routine to some Japanese Noh style masks with fans and a Japanese themed outfit.
Almost every shot that takes place inside the club is bathed in warm lights: red, blue, purple, green… shades like that. Almost every scene that takes place outside the club is gritty, dark and sometimes very sterile. Shea creates some interesting contrast here and she's savvy enough to work a bit of effective humor into the story as well. Great visuals, plenty of radical late eighties lingerie and nudity, a fun score and some neat kill scenes. Yeah, Stripped To Kill delivers, more or less, exactly what you'd expect it to and exactly what you'd want it to. Good stuff.
The DVD:

Video:


Stripped To Kill arrives on DVD in 1.78.1 anamorphic widescreen and it looks very good. There isn't much in the way of print damage to note at all, the source was seemingly quite clean or some restoration was done… either way the results speak for themselves. Colors are reproduced very nicely, even if they are gaudy in the eighties sort of way (which is a good thing). There's a bit of shimmer here and there, but no obvious problems with mpeg compression artifacts or edge enhancement. All in all, this is a good looking disc.
Sound:
The English language Dolby Digital Mono sounds just fine. With a few exceptions where the levels drop just a bit, dialogue stays clear and easy to follow. There are no problems with any balance issues. The strip club scenes sound quite good here, with the club music filling up the room rather well for what is a nuts and bolts type of mix. There are no alternate language options or subtitles provided.
Extras:
Extras start off with two commentary tracks, the first of which features director Katt Shea and moderator Walter Olsen. It's a pretty engaging track that finds Shea taking the bull by the horns in that she's seemingly very enthusiastic about talking up this movie. She details dealing with Corman on the making of the movie, the use of actual real life strippers in the film, the locations used, some notes on the score and loads more. The second commentary features Shea again, this time joined by Kay Lenz, who does more of the talking here than Shea does (not that that is a bad thing, mind you). She talks about how she came on board this project, her experiences working with the other cast members, her thoughts on the wardrobe showcased in the feature, and just as importantly her thoughts on what works and doesn't work in the picture (they both express a lot of admiration for the girls who actually dance in the movie). Both tracks cover a LOT of ground and are quite informative. If you've ever wanted to know the real story behind this movie (and let's face it, you know you have!) then here you go. There's really no stone left unturned here.
But wait, there's more! Shea shows up again in an on-camera interview to talk for a while about some of the same material covered in the commentary, but this is still worthwhile because once she gets that out of her system she fills us in on her post Stripped To Kill career and share some interesting stories about other projects she has worked on. Roger Corman himself shows up in a separate interview who talks about how he originally connected with Shea, how this project came about and his thoughts on the movie. Rounding out the extras for the release as a theatrical trailer, menus and chapter selection.
Final Thoughts:
Stripped To Kill is a gleefully trashy thriller/slasher hybrid that offers up enough sex and violence and crazy eighties fashions to keep things interesting and at a quick enough pace to hold your attention. Scorpion's DVD debut offers up the movie in great shape and with some pretty solid extras. Recommended.
Ian lives in NYC with his wife where he writes for DVD Talk, runs Rock! Shock! Pop!. He likes NYC a lot, even if it is expensive and loud.
---
C O N T E N T

---
V I D E O

---
A U D I O

---
E X T R A S

---
R E P L A Y

---
A D V I C E
Recommended
---
E - M A I L
this review to a friend
Sponsored Links
Sponsored Links