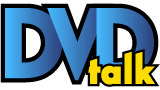 List Price: $29.95 [Buy now and save at Amazon]
---
The careers of Charles Bronson and Clint Eastwood paralleled one another in certain respects. Both debuted in '50s films but neither became the movie stars they aspired to during that time. Each headlined a television series after guesting on innumerable Western TV dramas and each became a big star in Europe and Japan in the mid- to late-'60s, several years before they reached a similar level of popularity in the U.S. By the mid-1970s they briefly ran neck-and-neck as Hollywood's top action-thriller star.



Eastwood, of course, gradually turned more and more to directing films, winning as many accolades in that capacity, perhaps more so, than as an actor. Beyond starring in Sergio Leone's "Man with No Name" trilogy and as the titular character in Don Siegel's Dirty Harry (1971), today Eastwood is known primarily as the director and sometimes star of such films as Bird (1988), Unforgiven (1992), Mystic River (2003), Million Dollar Baby (2004), Gran Torino (2008) and others.



Conversely, Eastwood's then-popular thrillers (and comedies) today seem awfully feeble: the Dirty Harry sequels, Every Which Way But Loose (1978) and its even worse sequel, and cinematic junk food like City Heat (1984), Pink Cadillac (1989), The Rookie (1990), etc. Many of those films are nearly unwatchable today.



Bronson, on the other hand, is a different story entirely. Where Eastwood skedaddled after finishing up with Leone, Bronson stayed in Europe, becoming a huge star there and in most of the world (but not in America) with far more ambitious, even occasionally artful films, highlighted by Farewell Friend (aka Honor Among Thieves), Once Upon a Time in the West (both 1968), Rider on the Rain, Violent City (both 1970), Cold Sweat (1971), The Mechanic (1972), and others.



Eventually Bronson was so big everywhere Hollywood could no longer turn a blind eye. One of the first of his American movies (though still with an Italian producer) as a leading man was Death Wish (1974), the greatly misunderstood but wildly popular thriller about vigilantism. It secured Bronson's position for a while, though there were a few major flops, such as the intriguingly unusual The White Buffalo (1977).



Eventually Bronson wound up at Cannon Films, where he starred in cheap, violent exploitation thrillers trading in on his tough guy image. Supposedly these pictures had budgets of $3 million apiece - of which Bronson would receive $2 million. (Another source reports "the budgets were $3.5 million, of which Bronson got $3 million.")



At the time, these Cannon films received scathingly bad reviews (Ebert & Siskel were particularly harsh, often comparing Bronson's acting to a cigar store Indian), and not entirely without justification. And yet into his seventies, when Bronson's hair was going gray and his lean features became increasingly puffy, even in these mediocre movies unworthy of his undervalued and considerable talent as an actor, Bronson's commanding screen presence remained undimmed. Clearly, getting him in front of the camera was worth two-thirds of the budget.








Messenger of Death (1988) was one of the last; after this he finished Kinjite: Forbidden Subjects (1989) just as Cannon went bankrupt, and after that he made just one more feature film as a leading man, Death Wish V: The Face of Death, in 1994, nine years prior to his death.


As usual for Bronson's Cannon films, the story revolves around a particularly violent, heinous crime: the shotgun murder of three women (two of whom are clearly pregnant) and their children in rural Colorado. The family patriarch, fundamentalist Mormon Orville Beecham (Charles Dierkop, "Flat-Nose" Curry in Butch Cassidy and the Sundance Kid) is charged but soon released.


Famous newspaper reporter Garret Smith (Bronson), a close friend of police chief Doyle (Daniel Banzali), takes an interest in the case, which at first seems rooted in a decades-old blood feud between Orville and his father, Willis (Jeff Corey), and older brother, Zenas (John Ireland), who like Orville live in secluded, segregated Mormon communities deeply suspicious of gentile outsiders like Smith.


Smith, for his part, enlists the aide of local newspaper editor Jastra Watson (Trish Van Devere, very appealing), coincidentally Zenas's cousin from a previous marriage. It's soon apparent to the movie audience but not to Smith that the real culprit is some high-level executive at the Colorado Water Company, whose tanker trucks seem awfully anxious to run Smith and Jastra off high mountain roads.


Messenger of Death deviates from the usual Cannon-Bronson film in several respects. For one thing it was shot in scenic Colorado instead of downtown Los Angeles or pre-gentrified New York, and it has a better-than-average cast: Van Devere, Corey, Ireland, Marilyn Hassett as Smith's reporter colleague, and Laurence Luckinbill as Doyle's gregarious but suspicious mayoral campaign manager. (In this film Luckinbill, in both manner and looks, eerily resembles Mike Huckabee, adding to his unseemly air.)


Further, Bronson's role, faintly echoing his crime reporter part in 1976's St. Ives, likewise directed by J. Lee Thompson, is less the avenging angel (or messenger of death) than he is in nearly every other Bronson-Cannon thriller. He's trying to unravel a mystery (i.e., the identity of the killers and the motive for the murders) that, disappointingly, the audiences figures out long before Bronson does. It's more serious and less goofy than, say, Murphy's Law (1986), and better overall but also less entertaining. Though based on a novel, the main impetus seems to have been Peter Weir's film Witness (1985), about a Philadelphia detective in the Amish community, and which was a big commercial and critical success two years earlier. Fused with typical Bronson-Cannon elements Messenger of Death, while as violent, is much less satisfying for fans who by then were expecting a slightly different kind of picture.


Nonetheless, even on a lesser film like Messenger of Death Bronson's minimalist acting packs a surprising punch, and it's always interesting watching him silently sizing up a situation, and reacting to the senseless violence that mostly orbits around him without much response on his part.


Video & Audio


Even Bronson's crummiest Cannon pictures were big cash cows for MGM, who license rights to eager buyers all around the world. For that reason everything Bronson was remastered for high-definition in the format's earliest days and hence the okay but somewhat dated transfer here. It's got a film-like pleasing graininess and the color and contrast are reasonably good, but overall this is just average. Coming off better is the DTS-HD Master Audio stereo surround, adapted from the lively Ultra-Stereo original mix. It's full of life. No subtitles or alternate audio options.


Extra Features


Just a trailer.


Parting Thoughts


Definitely a lesser Charles Bronson-Cannon Films title, despite its above average cast and picturesque locations, though its aging star makes it watchable. Rent It.


Stuart Galbraith IV is the Kyoto-based film historian and publisher-editor of World Cinema Paradise. His new documentary and latest audio commentary, for the British Film Institute's Blu-ray of Rashomon, and commentary track for Arrow Video's Battles without Honor and Humanity are newly available.
Sponsored Links
Sponsored Links