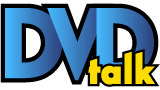 Cheech & Chong's The Corsican Brothers
List Price: $29.95 [Buy now and save at Amazon]
---
Comic duo Richard "Cheech" Marin and Tommy Chong had done a number of R-rated comedies with very thin plots as excuses for parading their vulgar "stoner" humor onscreen, but after appearing in 1983's higher-brow pirate comedy Yellowbeard, the following year they tried to bring substance to their own movie Cheech & Chong's The Corsican Brothers. Unfortunately it wasn't as successful financially or critically as their previous efforts and ended up being their last theatrical movie.
Inspired by the Alexandre Dumas story of two brothers who can each feel what is happening to the other (mainly when one is punched in the gut, it's the other guy who feels the pain), this movie is unnecessarily framed by a present-day scenario and accompanied by a narrator (Laurie Main). In Paris, Cheech and Chong first appear as "Los Guys," an American rock band who randomly pull up in their truck and start playing music so badly that the passers-by give them money to stop. How they ended up in Paris is anyone's guess, but after taking the day's proceeds to a restaurant a mysterious gypsy (played by Rae Dawn Chong, Tommy Chong's daughter) senses something in their appearance and believes they may be distant relatives of the Corsican Brothers. She proceeds to start telling them the story with the movie then flashing into that narrative, but with Laurie Main telling the tale through voiceovers rather than her.
Cheech (playing Louis Corsican) and Chong (Lucian) spend a bit showing their first years of life, because grown men acting like babies and children is always funny- right? Well, maybe not always. They soon have an argument in the forest as to which way will get them home the fastest and take off in opposite directions, and Louis only takes 21 years to reunite with his brother. (Why each wasn't still feeling what the other was during that time isn't explained.) He embellishes the truth about where he's been, saying he was in Mexico getting rich. Lucian has stayed put, practicing for a "revolution" against the evil Lord Fuckaire (yes, that's how they spell it) who has taken over the country having his men "raping the fields and pillaging the women" (an expression I heard a lot in junior high, seems this is where that came from.) Fuckaire (Roy Dotrice) first tries to behead Lucian but Louis, who would have felt the pain from that, helps him escape. From there they further plot to win back the country while pursuing two rather dim-witted princesses (Shelby Fiddis who would later marry Chong, and Rikki Marin formerly married to Cheech.)
While the material is promising, it mostly falls flat here. The fake accents get annoying after the first five minutes (fortunately the entire movie only runs about 90 altogether) as does the mostly slapstick humor. There's a bit of fun to be had watching one intentionally bonk himself on the head to hurt the other, but this only goes so far and this condition isn't treated consistently through the movie. Edie McClurg (who had previously appeared in Cheech & Chong's Next Movie) plays "The Queen" here but isn't given very much to do. (Despite the tagline on the cover, we don't see her in her underpants. Your call as to whether that's a good thing or not!) Her most significant scene has Louis, posing as a flamboyant hairdresser, end up making her bald, but because she's asleep during the proceedings she doesn't notice when he covers his mistake up with a wig. (I've never bought comedic scenes where bad things happen to one character as they continuously snore while the others cover it up before they wake up.) The brothers also take advantage of Lord Fuckaire's odd sexual fetishes, which got the most laughs out of me but that isn't saying much.
Picture:
There's good news and bad news about this Blu-Ray release, first the good news: The 1.85 film transfer is practically flawless. It looks just as it should, with no damage to the elements (there are a few shots with scratches on them, but those were present in the original negative), no unneeded sharpening or noise-reduction and encoded with no apparent compression artifacts or banding. Every detail can be seen here for better or worse, including the Queen's tattoo which previous editions didn't make very clear as to to exactly what it was.
Sound:
The bad news: although released in Dolby Stereo (at a time when not every movie released got a stereo mix, favorite example being The Terminator from the same year which didn't have the budget for it), and presented that way on all previous editions going back to its original Vestron Video release, this Blu-Ray disc is in mono. The audio is encoded in 2-channel DTS-HD Master Audio but with Pro-Logic applied all the sound stays in the center channel. This is a big disappointment especially considering the stellar job done on the picture here- what happened?
Extras:
The theatrical trailer is included in HD, not looking as good as the actual movie here.
Final Thoughts:
None of the Cheech and Chong movies were great works of cinema, but at least Up in Smoke and the rest are amusing watches now after the passage of a few decades. The Corsican Brothers using an already-historical setting of hundreds of years prior and trying to lampoon an old story leaves itself more open to criticism 30 years later, and it just doesn't work for me nor likely anyone else who isn't a die-hard fan of the duo. The story's awkward framing device mixed with the narration that seems to be from out of nowhere doesn't help matters either. The Blu-Ray disc is certainly a mixed blessing, as it gets the picture quality so right but the sound so wrong, forcing those with a choice between this and the older MGM DVD release to decide which of those matters more.
Jesse Skeen is a life-long obsessive media collector (with an unhealthy preoccupation with obsolete and failed formats) and former theater film projectionist. He enjoys watching movies and strives for presenting them perfectly, but lacks the talent to make his own.
Sponsored Links
Sponsored Links