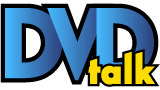 List Price: $29.95 [Buy now and save at Amazon]
---
Whoopi Goldberg had local success in San Francisco as a stand-up comedian prior to becoming the world-famous star she is today. It was rather surprising that her first major film role was a dramatic one in The Color Purple, and then came a few movies that tried to showcase her comedic talents with mixed results. 1987's Fatal Beauty also attempted to make her an action star, casting her as police detective Rita Rizzoli, a role originally written for Cher and released around the same time as the similarly-titled Fatal Attraction, which wouldn't be the last time two movies in theaters simultaneously would get their names confused with each other. She works mainly undercover in a variety of appearances, from hookers to prim and proper ladies. She isn't the "Fatal Beauty" of the movie's title though, it's actually the name given to a popular but lethal form of cocaine making its way around the streets of Los Angeles, which Rizzoli is trying to get off the streets and arrest those who have been selling it.
Rizzoli comes close to busting the drug's cross-dressing main pusher in the beginning, but things get out of control after she chases him to the place where the drug is being produced and two clownish hoods, Leo and Earl (played by Brad "Chucky" Dourif and Mike Jolly) barge in and shoot everyone except her and run off with the product, hoping to get rich pushing it themselves. This is only the first of several scenes consisting of shootouts leaving very few characters alive afterwards. More bad guys soon head out after Leo and Earl trying to get the drugs back, and it turns out they're connected to local businessman Conrad Kroll (Harris Yulin). This is where the story gets quite strange, as Rizzoli begins investigating Kroll and soon meets one of his security people, Mike Marshak (Sam Elliott). One would think he would at least try to stop her from doing her job and protect his boss, but instead he ends up protecting her and they become friends as Leo and Earl try to take her out.
The level of violence and rather ridiculous storyline seem like they would fit much better in a 1970s B-movie, but director Tom Holland (sneaking in a shot of a poster for his previous movie Fright Night) tries to make it work in the 80s. The 1970s were all but a memory by 1987, with synth and drum machine-based R&B music replacing disco and the environment consumed by bright pastel colors that didn't seem to even exist in the prior decades. Many of the 70s B-level action and "blaxploitation" movies cause laughs today which were most likely unintentional at the time, and I certainly laughed at many moments in Fatal Beauty but I couldn't be too sure if that's what they were originally going for or not. Goldberg gets in plenty of wisecracks and insults (such as telling one character that he's the reason abortion is legal) and even has plenty of comebacks to sexist and racist comments from the bad guys, but it's not too clear whether we should feel sorry for the many people gunned down. A particularly surreal moment is when Rizzoli is tracked down by a drug-addicted kid who had violently confronted her earlier. This time he's asking her for help as he simply tells her "they're all dead" and the movie then cuts to a party where a cassette tape is playing. Rizzoli powers off the tape deck (not hitting the stop button, but powering it off so that the music slows down and stops) and we see a roomful of partygoers who have all keeled over after taking too many hits of the deadly drug. The movie quickly cuts to another scene the next day and we don't hear any more about what happened at the party. Marshak at least visibly begins to feel some sort of guilt for his boss having put the drug out there in the first place. Eventually Kroll opens a big shopping center and its grand-opening celebration is soon spoiled by another shootout. You would think if he were opening a shopping center he would've at least made more of an effort to keep the drug-dealing side of his business hidden from that, but perhaps I'm just asking too many questions about this movie.
Picture:
Like a few other catalog releases, there is good and bad news about Olive's Blu-Ray release of Fatal Beauty. The good news is that the picture looks pretty much as it should. Much of it takes place in the dark, and director Holland seems to have given the entire movie an intentionally dark look, but there are no compression artifacts resulting from this. Many scenes are filled with the signature 1980s colors, not quite looking spectacular but faithful to the original photography.
Sound:
Now the bad news: Although Fatal Beauty was released in Dolby Stereo and presented that way on all of its previous media appearances, this Blu-Ray disc is in mono. The audio track is 2-channel DTS Master Audio but with Pro-Logic applied all the sound remains in the center. Olive's recent Blu-Ray of Cheech and Chong's The Corsican Brothers suffered the same fate- that was blamed on the master provided by MGM. I don't know how MGM could be doing hi-def transfers and not noticing the sound coming out in mono by mistake (the compulsion to remix these matrixed tracks to discrete 5.1, which I don't approve of either, still seems to be more common on many HD transfers), but it's certainly a loss here as Harold Faltermeyer's electronic score doesn't stand out as much, not to mention the diminishment of many of the action scenes. (There are currently a few scenes of the movie on YouTube, likely without MGM's permission, and all of those are in stereo. Amazon even has an amusing 1988 sales promo for video stores viewable on their site which is also in stereo.) Having been equipped with stereo sound for home movie viewing since 1985 and surround since 1989, I always feel like a stereo mix presented in mono is like a color movie being shown in black and white, or a 3D movie in 2D for that matter.
Extras:
The only extra is a theatrical trailer, encoded in HD but possibly an upscale, which includes a few lines not included in the final movie and retains the era's MGM lion roar which has unnecessarily been replaced in the movie by their current one with the website byline.
Final Thoughts:
1980s movies have aged enough by now that they can be viewed more as camp and forgiven for any cinematic greatness that they might be lacking. Fatal Beauty was mostly panned by critics upon its release, and I certainly found the story full of holes and improbabilities, but it's still entertaining enough viewing for what it is. The hi-def transfer looks great even though the movie's photography itself isn't quite so, but the mono sound is certainly a let-down. As I heard MGM's prior DVD was not 16x9 enhanced, I'll likely look out for the laserdisc at a cheap enough price to enjoy the movie's audio as it was intended.
Jesse Skeen is a life-long obsessive media collector (with an unhealthy preoccupation with obsolete and failed formats) and former theater film projectionist. He enjoys watching movies and strives for presenting them perfectly, but lacks the talent to make his own.
Sponsored Links
Sponsored Links