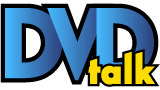 List Price: $9.99 [Buy now and save at Amazon]
---
HREF="http://www.dvdtalk.com/cinemagotham"
TARGET="_new">
SRC="http://www.dvdtalk.com/images/cinemagotham_bug.gif" VSPACE="5">
THE STRAIGHT DOPE:

There are a lot of films you could call "Son of Mean Streets," films often set in New York that consist of little other than a group of stupid friends violently causing trouble for themselves by acting increasingly irrational and ultimately getting themselves killed. Films like Menace II Society, Laws of Gravity, La Haine, Federal Hill and Amongst Friends. Some of these films (particularly the first three) are actually really good but they always adhere to the Mean Streets model in a few key ways, most notably that one of the friends is always crazier than the rest. One of the most raw of the "Sons of Mean Streets" is Salvatore Stabile's 1997 film Gravesend, a curious mixture of pure aggression and tough-guy posturing.

I first saw Gravesend around the time of its original release thanks to a minor bit of controversy regarding its origins (more on that later). I wasn't that impressed then, perhaps due to the glut of other similar grim indies at the time. But watching it again now I couldn't help but be drawn in to its nihilist street comedy. The film concerns four friends (the narrator is an off-screen fifth friend who observes passively) who share one horrendous night that results in numerous deaths. It's not an end of innocence tale: The Gravesend, Brooklyn of the film was never innocent to begin with. Instead, the sense is that the madness that these stupid boys visit on their families and friends over the course of that night is just an explosion of the tension and anger already coursing through the neighborhood and it's something that people would rather ignore.

Much of the grander implications of the film, however, are either hinted at in voice-over or slightly implied by the excellent cast. From an objective stand-point the film is barely more than an 85 minute compilation of fist-fights and gun-shots (I'd be surprised if you could find two consecutive minutes where someone isn't being punched in the eye or thrown against a wall.) It begins with an all-out brawl over a math equation and ends with a somewhat ambiguous suicide. All the violence in between is thug-level bruising of the sort that plenty of pissed-off youths are familiar with.

At the center of it all is Zane (the outstanding Tony Tucci, who, like much of the cast, has never done anything else), a wild-card jerk who values other people's lives almost as little as he values his own. Early on he puts a gun to his head and callously pulls the trigger. "Zane wasn't well liked," says the narrator at one point. "We were his friends and we didn't like him." The other main characters are Chicken (Tom Malloy), a pot-smoking mess who saw his older brother shot in a drive-by, Mikey (Thomas Brandise) a kid with no self-esteem who almost opens up near the end but backs down (a real blink-and-you'll-miss-it bit of character development that can only be created by a supremely confident director or a totally oblivious one), and Ray (Michael Parducci, who was also terrific in Hit and Runway), an angry but still somewhat sympathetic kid who spends most of the film trying to tell the rest that they should just go to the police. That he never really tries that hard or makes an attempt on his own reinforces the group-mentality on display here. Zane may be a psychopath but in a way he's the smartest (or at least most clever) of the four and usually acts as the leader. He's the real source of their problems and he's also the one they trust to solve them.

Does Stabile's film give anything resembling a realistic portrayal of Gravesend, a working class neighborhood near Coney Island? Doubtful. But then again the less cataclysmic activities in the film (fights at a local diner, petty theft from a bodega) are certainly common and the more intense stuff, like all the murders, is treated as appropriately massive. Stabile likely just hit on a groove, a forward momentum that drives what might otherwise be ho-hum derivation into delirious, panic-inducing cinema. Is there a point to the film? Hard to say. It's certain to have a love-it-or-hate-it effect. But the performances are tough and deep, with the actors really creating believable people, wholly flawed and truly disturbed. They rush forward head-long into the night, fueled by anger and stupidity and leave the viewer alternately laughing and gasping in disbelief.

The pseudo-documentary style is part of what makes that possible. And that's what initially got the film attention. Unfortunately this DVD (the second disc of Gravesend to come out) gives no context at all. At the time Stabile was a student at NYU Film School. He used the resources of a class to start shooting the film, under the pretense of making a short. Apparently he angered his student crew when they realized he was actually planning a feature. The film was reported to have been made for $5000, which is significantly less than the $7000 reported budget of El Mariachi. The details are lost to me but he dropped out and ended up getting support for completing the film from Oliver Stone. A film student's dream, to be sure. But where is Stabile now? He's not credited with a single additional project, not an episode of a TV show or a screenplay. Gravesend may not be perfect but it shows him to have had a way with actors, dialog, camera, and pacing. If this film, begun before he was 20 years old, was any indication he could have done something interesting. Instead, it seems to be all we have.

VIDEO:

The full-frame video is pretty beat. The print shows some wear, the colors are dull and the transfer is lackluster all around. The original production formats were 16mm and 8mm, which use a full-frame aspect ratio. But when the film was released to theaters it was certainly cropped for the blow-up to 35mm. Does this transfer go back to the original aspect ratio or does it further crop the already cropped blow-up? Who knows. Either way, the image is flawed. The kinetic energy of Stabile's roving camera comes across, though.


AUDIO:
The Dolby Digital soundtrack is also raw as hell but the dialog is surprisingly clear. Obviously shot under adverse conditions, the location recording is a mess. Still, a decent job was done cleaning it up.


EXTRAS:

Nothing.

FINAL THOUGHTS:

Not a feel-good movie, but too ridiculous and pointless to truly leave the audience devastated (compare that to the endings of La Haine and Menace II Society which can shake the audience to the core), Gravesend overcomes severe technical limitations with excellent performances, intuitive camera work, sharp dialog and energy to burn. Fans of tough urban cinema should definitely check it out.
---
C O N T E N T

---
V I D E O

---
A U D I O

---
E X T R A S

---
R E P L A Y

---
A D V I C E
Highly Recommended
---
E - M A I L
this review to a friend
Sponsored Links
Sponsored Links