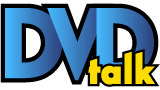 List Price: $34.93 [Buy now and save at Amazon]
---
Three hours to the nearest capable hospital. A half hour at most to live.



The Keloid Clinic is hopelessly isolated by design, offering its wealthy clientele the opportunity to recuperate from their nips and tucks far from prying eyes. Sneer at them as just plastic surgeons if you will, but the clinic's doctors are the only hope that Rose

(Marilyn Chambers)

has following a devastating motorcycle accident nearby. They're not equipped to operate in any sort of traditional way, unfortunately, instead turning towards a bleeding-edge and largely untested technique. Tissue from Rose's thigh will be treated as to be morphogenetically neutral before being grafted. Her body will have no idea that it was originally thigh tissue rather than, say, her own breast tissue, allowing her to heal in ways never dreamt possible. The road to recovery is long and arduous, with Rose comatose all the while. The results are miraculous, though; when Rose awakens, it's as if she'd never lain near death at all.






Something else has awakened as well. The accident ravaged Rose's digestive system, to the point that she almost immediately vomits anything she attempts to ingest. The morphogenetic experiment has caused her body to evolve and adapt accordingly. There's an almost vaginal fold in her armpit from which a sort of proboscis emerges. Like a mosquito, this phallic, mutant organ drains blood from anyone unfortunate enough to come in close enough proximity to Rose. That blood -- human blood -- is all that's capable of sustaining her. Rose can't bring herself to acknowledge the terrible truth, but she's now a sort of vampire. She must feed, or she will die. Those victims who survive are left with no memory of what transpired. Within a matter of hours, they're frothing at the mouth, all but feral, and overwhelmed by a compulsion to bite. Those they attack are in turn similarly afflicted. Even though Rose has only fed on a handful of people, she unknowingly spawns an epidemic that quickly overtakes Montréal, which is now under martial law. Hart

(Frank Moore)

all the while is trying desperately to return to Rose -- the woman he loves -- but little does he know...






With Rabid, David Cronenberg builds upon what he'd established in Shivers, his first commercial feature film. Both revolve around experimental transplants with horrifying side effects, transmission through either sex or something close enough to it, and the virulent spread of a primal madness. While Shivers was set against the backdrop of a single apartment tower in Montréal, Rabid fulfills its threat to consume the entirety of the city. Its scale and scope are significantly larger, from its more ambitious stuntwork to the intervention of the military. That havoc is balanced with passable character work, finding some intimacy within the epic. Rabid is a smartly crafted film with some sly sociopolitical commentary. A government official complete with a chauffeur is attacked by an infected street crew. Some of the posh patients at the Keloid Clinic are repulsed by the idea of a gravely injured woman being rushed into surgery, as if her bloodied, broken body is souring the atmosphere. The imagery of martial law reopens the wound of the October Crisis. Nevermind how early in his career Rabid is; this is Cronenbergian body horror. Primal compulsions hold dominion over one's self rather than the mind. The intimacy and penetration of Rose's feeding are an all but sexual act, as so often seen in more traditional vampire films. The Romero-esque infection that follows could then be perceived as a sort of STD. There is no villain to vanquish. Rose is not the least bit malevolent. This predation is necessary for her continued survival, and she has no knowledge of the aftereffects of her feeding.



There's so much that Rabid gets right: claustrophobic setpieces with the infected violently running amok, some dazzling vehicular stuntwork, no shortage of visceral imagery, and the inspired casting of adult film star Marilyn Chambers. Rabid demands that Rose be the sweet and likeable girl next door, a silent and seductive predator, and a woman confused, terrified, and suffering great physical torment following her mutation into the unknown. (In a lot of ways -- down to her fur coat -- she reminds me of Scarlett Johansson in Under the Skin.) Fate transformed her into a monster, yet she still holds our sympathies. Given that we never truly meet Rose prior to her accident, that's all the more impressive. Chambers fields each of those very different aspects of her character spectacularly well, more than compensating for the fact that not all of her line readings land as they should. Its most haunting imagery has stayed with me in the fifteen years since I last watched the film. I have to confess to having mixed feelings about Rabid overall, though. I'm impressed by how much Cronenberg is able to accomplish on his modest budget, but I still often felt as if I was told about the scale of the epidemic more than it was seen or felt. It's rare for more than one of the infected to be on-screen at a time. Rabid's focus is scattered between so many different characters that I found it difficult to invest myself emotionally in a number of its subplots, and the pacing is decidedly uneven as a result. Frank Moore ostensibly plays the hero, but watching him is like staring at a blank wall for an hour and a half straight.






Though Rabid is far from Cronenberg at his best, this early effort is still effective, unnerving, intelligently and artfully crafted, and the right kind of repulsive. It's also a film that's struggled on these shores with substandard presentations and meager extras: wrongs that Scream Factory has set out to right with this new collector's edition. Highly Recommended.






Video



---

Newly remastered in 2K from the original negative, this is the release of Rabid I've been waiting for. The image is immaculate; the only flecks of dust you're likely to see are inexorably baked into a few of the optical effects. Better still, the digital cleanup has been handled with great care. For instance, there's one shot around the 25 minute mark in which the camera pans upward towards a ringing telephone, and tiny glints of light reflect off the wall in Hart's garage. It's the sort of thing that aggressively automated cleanup could easily misidentify and scrub away, but all of that is faithfully present and accounted for here. By and large, the levels of definition and detail showcased here are more than respectable. I didn't get around to importing the Blu-ray release by Arrow in the UK last year, so I can't do a direct comparison, but I overwhelmingly prefer Scream Factory's color timing over what little I've seen of that British release. Scream Factory's take on Rabid doesn't suffer from Arrow's extreme black crush, exaggerated contrast, or light stretching either, and its 1.66:1 presentation is at the aspect ratio I've come to associate with the film. The weight and texture of the film grain can vary a good bit, but it's all encoded well. Even squinting at screenshots, I'm not left with any concerns about artifacting or the like.






So, if you're looking to get any nips or tucks done, skip past the Keloid Clinic for Plastic Surgery and ring up Scream Factory instead; they've certainly worked wonders revitalizing Rabid. I'd be enthusiastic about this presentation regardless, but given how mistreated Rabid so frequently was on DVD on these shores, this Blu-ray release is as essential an upgrade as they come.






Audio



---

All four of Rabid's soundtracks are presented in 24-bit DTS-HD Master Audio 2.0. Three of those are commentaries that I'll delve into a bit later. For a relatively low-budget horror film about to ring in its fortieth anniversary, Rabid's two-channel monaural audio sounds fine. There's some occasional crackling, but it's too light to meaningfully intrude. Frequency response and dynamic range are limited. Even the stings -- which, like all of Rabid's score, have been lifted from a library -- that punctuate key scares don't snarl with any real ferocity. They're so meek that I'm not really sure tht "sting" is the right word for them, even. The dialogue shows its age, but it's almost always discernable. A little chatter in the car is drowned out by the radio at one point, and one of the final conversations in an apartment lobby is difficult to understand as well, but those are the only noteworthy exceptions. My ancient DVD from New Concorde is in storage, so I haven't been able to directly compare and find out if Rabid has always sounded that way, and it wouldn't surprise me at all if that's the case.



Also included is a set of English

(SDH)

subtitles.






Extras



---

With a collector's edition this extensive, Christmas is coming a little early this year.






Scream Factory's special edition of Rabid blends together archival extras, some of the bells and whistles from Arrow's UK release, and a few new ones all its own. Not all of Arrow's extras found its way on here, among them a brief interview with makeup effects artist Joe Blasco, a retrospective on Cinépix, and an hour-long installment of The Directors aiming the spotlight towards David Cronenberg.






Interviews (82 min.; mostly

HD

): First up is a 21 minute conversation with David Cronenberg from many years past, and it's the only of the disc's four interviews not to be presented in high definition. Cronenberg speaks at length about the blowback of Shivers having benefitted from government subsidies, nevermind the fact that it's one of the only films to have ever turned a profit for the CFDC. He also delves into the scale of Rabid making the screenplay challenging to write, how he never writes with budgetary limitations in mind, how he and his crew squeezed the most out of every dollar they had, Sissy Spacek being his first choice to star as Rose, and why this is hardly the misogynistic film some of its detractors make it out to be. If you don't have the time or inclination to listen to Cronenberg's feature commentary, his interview is easily the most essential of the disc's extras.



Carried over from Arrow's Blu-ray release are interviews with producers Ivan Reitman

(12 min.)

and Don Carmody

(16 min.)

. Reitman's interview has a very collaborative bent to it, focusing on the friends and colleagues he'd made as he got a foothold into Canada's entertainment industry. He talks about the unexpected TV program that inspired him to suggest Marilyn Chambers to star in Rabid, piecemealing together a score from a sprawling vinyl library, an unforgettable Thanksgiving dinner with Chambers and Chuck Traynor, how easy this film was to sell across the world, and nearly collaborating with David Cronenberg on an adaptation of The Hitchhiker's Guide to the Galaxy

(!)

. Carmody, meanwhile, is more dollars and cents. Following a primer into the state of the Canadian film industry in the mid-'70s, Carmody spells out the budgets for Shivers and the nearly five times as expensive Rabid. It's one terrific story after another: hustling his way to the set of McCabe and Mrs. Miller, how Dead Ringers was in the running as Cronenberg's followup to Shivers, the producers at skin flick-centric Cinépix not exactly being scared off by Marilyn Chambers in the lead, and why he tried to avoid locations anywhere a motorcycle dealer or stereo shop.



Exclusive to this Scream Factory release is an interview with actress Susan Roman. Its 33 minute runtime threw me off a bit; that's as long as the interviews with David Cronenberg and Ivan Reitman combined, and she's not really even in Rabid all that long. This conversation could've benefitted from more judicious editing, but for what it's worth, the first twenty minutes or so focus on Rabid, and the remainder is devoted to her career as a voice actress in the likes of Heavy Metal and Rock & Rule. It's a charming, likeable interview, though. Roman speaks about her first time as a feature film actress working alongside Cronenberg and Chambers, the intimacy of shooting in such a cramped apartment, and learning a valuable lesson in not playing Backseat Director. Oh, and you'd better believe that she talks about Mindy's gigantic pink glasses.




From Stereo to Video (26 min.;

HD

): As its title cleverly suggests, this video essay by Caelum Vatnsdal explores David Cronenberg's life and art from his first feature, Stereo, through Videodrome. Later works are very briefly touched upon, as are his first 16mm shorts, but its emphasis is largely on Cronenberg's first fifteen years or so as a feature filmmaker. Vatnsdal offers such a tremendous wealth of information and analysis: the themes that'd be so dominant throughout Cronenberg's career appearing in his very earliest works, a brief stint as a sculptor resulting in Dead Ringers' mutant gynecological instruments more than a decade in advance of that film, Cronenberg adapting to working with an actual film crew and living in an apartment-slash-special effects factory throughout the production of Shivers, crafting his version of Kramer vs. Kramer with The Brood, what a grueling shoot Scanners proved to be, and how Videodrome exchanged Rabid's penile armpit for a vaginal stomach. Rabid is, of course, lavished with a great deal of attention as well. It's informative, it's insightful, and, thanks to Vatnsdal's playful sense of humor, it's a hell of a lot of fun too. Well worth setting aside a half hour to watch.




Audio Commentaries: First and foremost is, of course, an audio commentary with David Cronenberg. I believe this originated with Somerville House / Ventura's DVD in 2004, and it's deservedly been a fixture on home video releases since. Cronenberg is, as ever, an incomparably engaging speaker. Among the many highlights here are how the experimental surgery in Rabid presages stem cell research, a detailed explanation about the mechanics of Rose's affliction, the freedom that horror offers to tell stories too dark for a straightahead drama, his preference for protagonists who don't wish to be on the outside looking in, and his disinterest as a storyteller in the supernatural. It's intriguing to hear that the budget for Rabid was so tight that he had to pick and choose which sequences to light with particular care, and his enthusiasm for motorcycles runs so deep that he's able to pinpoint which engines provide which sounds throughout the opening reel. Expectedly outstanding.



William Beard, the author of The Artist as Monster: The Cinema of David Cronenberg, spearheads the disc's second commentary. I believe this one originally appeared on Arrow's Blu-ray release. Beard explores the parallels between Shivers and Rabid, the gradually escalating scale of this epidemic, the stark differences between Canadian and American screen heroes, and the film's sly mix of horror and satire. It's an insightful analysis of the film and a nice complement to Cronenberg's commentary, although there is unavoidably a good bit of overlap between the two.



I'm not sure what the story is behind the track with Jill Nelson and Ken Leicht. It almost sounds like a podcast doubling as a commentary; it's not screen-specific, and it only runs an hour.

(The final thirty minutes return to the film's regular audio.)

It's a fascinating conversation, though, taking a completely different approach from the other two tracks. Nelson is the author of Golden Goddesses: 25 Legendary Women of Classic Erotic Cinema, and Leicht worked with Marilyn Chambers in her later years as her personal appearances manager. Its emphasis is, of course, squarely on Rabid's leading lady: Chambers' ascent to stardom during the era of Porn Chic, the near-misses on her way to a more mainstream career, the relatively small number of adult films she made, and the lower profile she kept in later years, including turning down a small role in The Devil's Rejects. It's peppered with a slew of really terrific stories as well. Let's just say that Robert De Niro and John Holmes both factor in at various times.




Photo Gallery (6 min.;

HD

): This montage showcases production stills, lobby cards, and poster art from every corner of the globe.




Promotional Material (4 min.;

HD

): Rounding out the extras are a trailer, a TV commercial, and three radio spots. Try not to pay too close attention to the trailer and TV spot if you've never caught Rabid before and want to stay unspoiled. I really love Scream Factory's treatment of the radio spots, with an on-screen waveform breaking away from the usual static background or photo montage.





As far as the more tactile end of things goes, Rabid arrives with a slipcover, and the cover art is indeed reversible. If the zombie apocalypse rendition of Rabid isn't your thing so much, flip it over for the original theatrical poster art.






The Final Word



---

Though Rabid as a film is somewhat of a mixed bag, this early David Cronenberg chiller has been lavished with the new remaster it deserves as well as six hours of worthwhile extras. Highly Recommended.















---
C O N T E N T

---
V I D E O

---
A U D I O

---
E X T R A S

---
R E P L A Y

---
A D V I C E
Highly Recommended
---
E - M A I L
this review to a friend
Sponsored Links
Sponsored Links