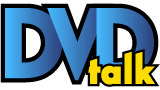 Fox // PG // February 7, 2017
List Price: $36.99 [Buy now and save at Amazon]
---


http-equiv="content-type">





Trollsstyle=""> is a CG animated musical comedy family film
from executive producer Dannie Festa and produced by Gina Shay (style="">Shrek Forever After, The SpongeBob
Squarepants Movie, South Park: Bigger, Longer, and Uncut). The film
is
based upon the massively successful Trolls toys created by Thomas Dam.
The film
features music by superstar pop icon Justin Timberlake.




The story focuses upon Troll
Village and its inhabitants of colorful
trolls who spend all day long dancing, singing, or hugging one another.
They
live a happy, peaceful, and simple life and enjoy the pleasantry of
each
other's company. The trolls only real problem is found with their
nemeses known
as the Bergens (who seem to feel that they only get happiness out of
life by
eating trolls).




Poppy (Anna Kendrick) is the
happiest of all of the trolls and she
spends most of her time daydreaming and thinking about rainbows and
music
parties. She soon meets Branch (Justin Timberlake), a sad, style=""> glum troll who has lost sight of happiness and
spends most of his time in a bunker built to avoid dealing with the
Burgens (for
up to ten years).




As for the Bergens: there's a
diabolical chef who wants to serve the
trolls up as yummy-yummy food to all of the Bergens, King Gristle
(Christopher
Mintz-Plasse) who is a new, young leader of the group, and Bridget
(Zooey
Deschanel) a maid who works at the kingdom and who wants to be in a
relationship with Gristle but who doesn't value herself. When a raid by
the
Bergens leads to some trolls being captured and taken away (for a
special
celebratory dinner!) it's up to Poppy, Branch, and other surviving
trolls to try
and save the day by rescuing their friends from being eaten.




The animation in the film is a
mixture of traditional modern CG
animation and hand-done work with art scrapbooking. It's an unusual
approach
but one that gives the film a little more edge as something creatively.
The
overall aesthetic is technically strong with vivid colors and a wide
range of
character designs inspired by (but not simply recreating) the iconic
Trolls toy
look. Animation-wise, the artists involved in the production of the
film did
solid work. With the cinematography by Yong Duk Jhun (Kung
Fu Panda, Shrek Forever
After) the film has a exuberant, colorful, and wide-range palette.




The music for Trolls
is certainly one of the film's biggest attractions.
Superstar Justin Timberlake (who also voices one of the lead
characters) offers
up some infectious pop songs (most especially on hit "Can't Stop the
Feeling!") Timberlake also executive produced the soundtrack and helped
with
the overall implementation and direction of the music (which also
includes new
renditions of hit pop songs and which are performed by cast members:
including
lead Anna Kendrick).




The story is by Erica Rivinoja (style="">Cloudy
With a Chance of Meatballs 2). The screenplay for the film was
written by the
screenwriting team of Jonathan Aibel and Glenn Berger (Kung
Fu Panda Trilogy, The
SpongeBob Movie: Sponge Out of Water). Unfortunately, the story is
one of
the film's biggest weaknesses. The storytelling really weakens the
overall
production.




The characters feel poorly
developed. The storyline is average at best.
While the production aesthetics are impressive the story isn't as well
designed
as it could have been. The basic message of the movie -- be happy--
while a
good message, also isn't as well developed or sufficiently explored as
it could
be (and the film offers up some bad messages to young girls, with one
sequence
in particular having the character Bridget pretending to be someone
she's not
by dressing up, putting on make-up, and trying desperately to impress
King
Gristle). The story feels entirely paper-thin, devoid of good
characterizations,
and like it is the work of an overly commercialized product.




Directed by Walt Dohrn (SpongeBob
Squarepants) and Mike Mitchell (Shrek
Forever After, Sky High), Trolls
has good energy which makes it a
modestly entertaining watch. Yet it's also a film which lacks a great
pace or
purpose. It feels like a giant commercial at times. Or like a music
video that
lasts almost two hours. While Trolls
will provide adults with modest diversion, the film is basically going
to appeal
primarily to kids and even then it's a disappointing effort that
ultimately
feels like it is insulting to the intelligence of kids everywhere.




The Blu-ray:style="">




style="margin: 0in 0in 0.0001pt; text-align: center;" align="center">style="font-size: 10pt; font-family: "Verdana","sans-serif";">

---
Video:
Trolls style="">arrives on Blu-ray
with a 1080p MPEG-4 AVC encoded presentation in the original theatrical
aspect
ratio of 2:35:1 widescreen. This is an
exceptionally strong encode with a healthy 28mbps bit-rate which is
quite
pleasing for the presentation. The quality of the video presentation
shines
with great color reproduction, clarity, and depth.
Audio:

The audio is presented in DTS-HD
Master Audio 7.1 surround sound. This
is a sonically rich audio track with excellent use of the surrounds.
The music
is well implemented into the film. Throughout the presentation, the
dialogue is
crisp and easy to understand. The fidelity of the presentation is
superb and
satisfactory.
Subtitles are provided in English
SDH (for the deaf and hard of
hearing), Spanish, and French. style="font-size: 10pt; font-family: "Verdana","sans-serif";">
style="font-size: 10pt; font-family: "Verdana","sans-serif";">

---
Extras:

Travel Through Troll
Village (5 min., HD) is an animated featurette featuring the
character of Cloud
Guy giving an introduction to characters from the Trolls
universe.
The Potion for Stop-Motion
(5 min., HD) is the most interesting extra included on this
release. It
focuses on the way stop-motion animation was implemented into a few
sequences
with the use of scrapbooking to create hand-made art for the film. The
interviews
featuring the art team responsible for this aspect of the film is
interesting.
Creating Troll Magic (5
min., HD) explores the animation process for the development and
creation
of the look of the Trolls in the film.
Inside the Bunker (3
min., HD) is a guided animation tour with Cloud Guy through
Branch's
elaborate bunker.
Troll 2 Troll (5 min.,
HD) features question and answer sessions with Anna Kendrick (as
Poppy) and
Justin Timberlake (as Branch).
Deleted Scenes (7 min,
HD)
Theatrical Trailer (HD)
Trailers for other
Dreamworks Animation film productions.
Final Thoughts: style="">

Trollsstyle=""> is a beautifully animated film which happens to lack great
originality as a story. It's a film that feels
overly commercialized and it
is devoid of great meaning. It's part commercial for Trolls toys and
partly a animated
diversion for kids. Unfortunately, it isn't much more than that. The
Blu-ray
release features a strong presentation of the film and a weak
assortment of
extras. Trolls diehards might
consider it worthy of a purchase, but for everyone else...
Rent It. style="">
Neil Lumbard is a lifelong fan of cinema. He aspires to make movies and has written two screenplays on spec. He loves writing, and currently does in Texas.
Sponsored Links
Sponsored Links