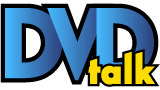 List Price: $26.99 [Buy now and save at Amazon]
---


http-equiv="content-type">





The Eagle Huntress style="">is an inspiring
and heart-lifting documentary feature from first-time director Otto
Bell. The
film tells the true story of a 13 year old girl named Aisholpan who
becomes the
first female eagle hunter. It is a tradition passed down
generation-to-generation from father to son and it has lasted for
centuries. Narrated
by Daisy Ridley (Star Wars: The Force
Awakens), The Eagle Huntress is
produced by director Otto Bell with Sharon Chang (Trophy)
and Stacey Reiss (Suited).
Executive produced by Morgan Spurlock (Super
Size Me, The Greatest Movie Ever Sold)
and Daisy Ridley.




Aisholpan Nurgaiv wants to be an
eagle hunter. What is an eagle hunter?
An eagle hunter is someone who works alongside an eagle while going
hunting.
Eagle hunters also performs creative and traditional ceremonies (as
well as
enter competitions with one another). It is a form of falconry
practiced by the
Kazakh people. It's Aisholpan's dream to
become one: to follow in the footsteps of her father Rys Nurgaiv and
keep the
longstanding tradition going.




Though the tradition has lasted 12
generations in her family, Aisholpan
would become the first female eagle hunter. Her father, Rys, is
entirely
supportive of her desire to continue the family tradition and he helps
train
her in the ways of being an eagle hunter. They go out on missions
together and Aisholpan
learns the craft of eagle hunting. The documentary is as much a great
testament
to the love between a father and daughter as it is a testament to a
girl
overcoming gender stereotypes and discrimination.




Though many of the village elders
disapprove of Aisholpan becoming an
eagle hunter (they often provide remarks in the documentary about how
"fragile" girls are and say they are "too weak" to do something
that only a man can do), Aisholpan tries her hardest to be the best
eagle
hunter that she can be. She breaks barriers and makes strides while
pursuing
her dream. And that makes the film an inspiration and a moving
documentary
which should be shared, especially, with girls: it's a testament to the
human
spirit and to the roles of women (who can, despite the blatant sexism
from
village elders, do anything).




The origins of The
Eagle Huntress
began with a photograph of Aisholpan as an eagle hunter. Director Otto
Bell saw
a picture of her and heard about her
story. From there, Bell saw an opportunity for a feature length
documentary and
the film was developed. This film is the documentary feature-film debut
for
Bell, who has crafted an exceptional documentary. It's certainly
remarkable for
a debut effort. With breathtaking cinematography by Simon Niblett (style="">Penguins) and effective music by Jeff
Peters (American Pickers), style="">The
Eagle Huntress is an important documentary about following one's
dreams,
breaking down barriers, and soaring for the skies.




The Blu-ray:style="">




style="margin: 0in 0in 0.0001pt; text-align: center;" align="center">style="font-size: 10pt; font-family: "Verdana","sans-serif";">

---
Video:
The Eagle
Huntress is presented on
Blu-ray with a rather impressive 1080p MPEG-4 AVC encoded presentation
in the
original theatrical aspect ratio of 1.85:1 widescreen. This is a
generally
strong and proficient presentation of the film. The cinematography is
certainly
gorgeous and this is a wonderfully produced documentary with great
scope and
vision.
Audio:

The audio is presented in Kazakh
5.1 DTS-HD Master Audio. The film has
a surprisingly effective sound stage for a documentary production. The
music
score is especially well implemented. Dialogue is clear and easy to
understand.

Subtitles are provided in English,
English SDH (for the deaf and hard
of hearing), Spanish, and French. style="font-size: 10pt; font-family: "Verdana","sans-serif";">
style="font-size: 10pt; font-family: "Verdana","sans-serif";">

---
Extras:

Audio
Commentary with director
Otto Bell
Capturing The Eagle
Huntress (10 min., HD) is a featurette about the production of the
film,
featuring interviews with director Otto Bell, cinematographer style="">Simon Niblett, and
executive producer/narrator Daisy Ridley.
Theatrical
Trailer
Final Thoughts: style="">

The Eagle Huntress style="">is a wonderful
documentary film about a girl following her heart's dreams and breaking
down
gender barriers in her society. It's also a wonderful testament to the
strong connection
and love within a family. The filmmaking is exquisite. This is a
documentary
well worth discovering.
Highly Recommended. style="">
Neil Lumbard is a lifelong fan of cinema. He aspires to make movies and has written two screenplays on spec. He loves writing, and currently does in Texas.
---
C O N T E N T

---
V I D E O

---
A U D I O

---
E X T R A S

---
R E P L A Y

---
A D V I C E
Highly Recommended
---
E - M A I L
this review to a friend
Sponsored Links
Sponsored Links