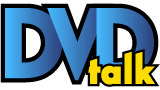 League of Their Own (25th Anniversary Edition), A
List Price: $19.99 [Buy now and save at Amazon]
---
THE FILM:
Click an image to view Blu-ray screenshot with 1080p resolution.
Sure, it's a bit schmaltzy and fifteen minutes too long, but A League of Their Own remains entertaining twenty-five years after it debuted in theaters in July 1992. Director Penny Marshall's comedic drama is set in 1943, when many Major League Baseball stars traded their team colors for government-issue uniforms and jointed in the fight overseas. This effectively put baseball on hold until the All-American Girls Professional Baseball League grabbed the nation's attention. There is no crying in baseball, and Chicago Cubs owner Walter Harvey (Garry Marshall) encourages other owners to fund a women's league to make up for lost revenue. Headed by Ira Lowenstein (David Strathairn), with recruiting by Ernie Capadino (Jon Lovitz), the AAGPBL sees former slugger and current drunk Jimmy Dugan (Tom Hanks) coaching the Rockford Peaches, a team comprised of women from all walks of life. Geena Davis, Madonna, Lori Petty and Rosie O'Donnell are standout players, and A League of Their Own follows the team's exploits across the country as the players rise to notoriety and shatter stereotypes. This is wholesome entertainment for the entire family.
The movie is largely about two sisters, Dottie Hinson (Davis) and Kit Keller (Petty), who travel together to national tryouts despite the scout's interest being heavily weighted toward Hinson, who is prettier and more talented on the mound. In Chicago they meet buddies Mae Mordabito (Madonna), as wild off the field as she is on, and Doris Murphy (O'Donnell), who speaks in Long Island certainties. Also present are quiet outfielder Shirley Baker (Ann Cusack), former Miss Georgia beauty queen Ellen Sue Gotlander (Freddie Simpson), relief pitcher Betty Horn (Tracy Reiner) and plain-Jane second baseman Marla Hooch (Megan Cavanagh), who is overlooked until her father apologizes to the scout for raising Marla like a boy. The gals deal with sexist fans and a lack of resources, and are displeased to learn that being pretty and well mannered is a prerequisite for the gig. Dugan is initially a worthless coach, showing up stone drunk and passing out during games.
This movie works because it mixes effective human melodrama with America's favorite pastime, and adds in timely social commentary and weighty world events. The cast plays very well together, and I particularly enjoyed the banter between Davis and Petty and the antics of O'Donnell and Madonna, who provides music for the soundtrack. Although the film never gets bogged down with the fears of the time, several poignant scenes remind viewers that the absent baseball players, and absent husbands, often do not make it home. A League of Their Own also effectively illustrates the struggles these women, some newly independent, face in a game dominated by men and male spectators. Obnoxious fans eventually accept that these women are extremely talented, but this is only after months of come-ons and lewd behavior. Dugan begins as one such obnoxious man, but his character also goes through a positive transformation.
The cast obviously quite enjoyed each other's company, and it is rare to find a large group of actors with such natural chemistry. I believed these women were on a journey of discovery together, and these interactions never felt forced. My biggest criticism of the film concerns the unnecessary present-day bookend scenes. I understand why Marshall wanted to include them, but I do not think the depiction of a late-in-life Hinson adds much to the movie. In fact, the removal of these segments would have improved the pacing substantially, particular during the closing minutes. Minor quibbles aside, A League of Their Own is reliable family entertainment. The excellent cast and inspiring story make it as relevant today as ever.
THE BLU-RAY:
PICTURE:
Although I hoped for a new 4K remaster, Sony recycles the transfer from its 2012 Blu-ray here. The 2.40:1/1080p/AVC-encoded image is competent but hardly reference quality. Contrast and detail fluctuate depending on the scene, and some earlier shots appear downright washed out. Things improve substantially, and the image offers reasonable detail and texture, particularly in brightly lit, outdoor scenes. Colors are somewhat subdued, and the contrast is occasionally a bit high. Black levels are decent, with only minor crush, and some close-ups are very impressive. The grain is natural and film-like. This is an overall decent image, but one that could be improved with 4K technology.
SOUND:
The 5.1 DTS-HD Master Audio mix offers clear dialogue, effective ambient effects and nicely balanced music. Louder effects, like fireworks and roadhouse clatter, rumble the subwoofer, and I noticed no distortion. The disc also includes a bunch of dubs and subs.
PACKAGING AND EXTRAS:
This single-disc 25th Anniversary Edition arrives in an Elite case that is wrapped in a slipcover. An included code allows you to redeem an UltraViolet HD digital copy. A new extra, The Enduring Legacy of A League of Their Own (12:13/HD), offers a look back at the film, and the Theatrical Trailer (2:35/HD) is also a new addition. You get carry-over extras, too, including an Audio Commentary by Marshall and Actresses Petty, Reiner and Cavanagh; a ton of Deleted Scenes (33:46 total/SD); Madonna's "This Used to be My Playground" Music Video (5:02/SD); and Nine Memorable Innings (52:27/SD), an eleven-part documentary that covers the entire production.
FINAL THOUGHTS:
Penny Marshall's A League of Their Own remains entertaining twenty-five years after its release with its universal themes of sacrifice, friendship and discovery, and is Recommended. This 25th Anniversary Edition Blu-ray offers recycled picture, sound and extras, and adds a brief retrospective. It is not worth a double dip.
Additional screenshots:
William lives in Burlington, North Carolina, and looks forward to a Friday-afternoon matinee.
---
C O N T E N T

---
V I D E O

---
A U D I O

---
E X T R A S

---
R E P L A Y

---
A D V I C E
Recommended
---
E - M A I L
this review to a friend
Sponsored Links
Sponsored Links