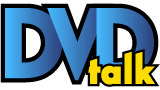 (Kinji Fukasaku's) New Battles Without Honor and Humanity: The Complete Trilogy
List Price: $64.88 [Buy now and save at Amazon]
---
What's often difficult for western world audiences to understand about Japanese cinema from roughly 1950-1980 is the extreme repetition found in everything from the Zatoichi chanbara films of Daiei to the Tora-san comedies of Shochiku. If a movie proved a big hit with audiences, the tendency was to virtually remake the same the film over-and-over, often at the rate of four or five per year, for as long as they remained successful.



Like so much of Japanese life, from eating ramen to cherry blossom picnics, the ritual is itself part of the appeal, as well as the very slight variation of experiences from one to the next. Director Kinji Fukasaku's five-film Battles without Honor and Humanity (1973-74) had been too popular and critical a success to simply stop making them. The studio, Toei, wanted more and, to the surprise of some, Fukasaku happily obliged.



Three were made: New Battles without Honor and Humanity (1974), conceived, shot, edited, scored, and released six months to the day after the last film in the original series; New Battles without Honor and Humanity: The Boss's Head (1975), which followed 11 months later; and New Battles without Honor and Humanity: Last Days of the Boss (1976), five months after that.



Not only was Fukasaku back, so too was virtually everyone else, actors and crew, including star Bunta Sugawara. In the original series he played lead character Shozo Hirono, based on real life yakuza Kozo Mino, upon whose memoirs the series was drawn. For New Battles, Sugawara plays a new and (very slightly) difficult character in each of the three stand-alone movies, which have stories with no connection to any of the others.



That said, the iconography is all there. Indeed, the first "New" Battles really isn't new much at all. It's practically a remake of the original 1973 film, with bits from the sequels tossed in. Boss's Head and Last Days show more originality. I thought the middle film the best and most engrossing of the three, though other genre scholars considered it the weakest. Nevertheless, the range between best and worst among Fukasaku's yakuza films isn't large.



As usual, Arrow Video has pulled all the stops with (Kinji Fukasaku's) New Battles without Honor and Humanity: The Complete Trilogy, an attractively packaged DVD/Blu-ray combo set featuring a fat booklet and video supplements.








In the first New Battles, Sugawara plays Makio Miyoshi of the Yamamori Gang. While serving time after a gang hit, ambitious lieutenant Naotake Aoki (Tomisaburo Wakayama, the Lone Wolf and Cub star) plots to break away from and eventually take over from gang boss Yoshio Yamamori (Nobuo Kaneko, essentially playing the same, sniveling, insatiably greedy, and manipulative character from the original films). Yamamori and his wife (Sanae Nakahara) visit Miyoshi in prison, currying favor so that he'll feel obliged to assassinate Aoki as soon as he's released. Aoki, meanwhile, is also hoping Miyoshi will ally with him when the time comes, but the felon is disinclined to follow either plan.


The movie is chockfull of restaged scenes from the original filml. The familiar cast, including Hiroki Matsukata, Tsunehiko Watase, Kunie Tanaka, Hideo Murota and others is dizzying to take in. Some basically reprise roles they'd played before in all but name, while others are shifted into entirely new parts. Kin Sugai (Ikiru) turns up in one memorable scene as the mother of a slain minor thug. Frequently nude Toei actress Reiko Ike is the female lead, a Korean prostitute.


In The Boss's Head, far more interesting, Sugawara plays Shuji Kuroda, a ronin-like drifter unattached to any gang, who after a botched hit agrees to take the rap for heroin-addicted Kusunoki (Tsutomu Yamazaki, of High and Low and Tampopo), the son-in-law of gang boss Owada (Ko Nishimura). By the time Kuroda is released, Kusunoki's stock has fallen so badly that he spends all his time at the rundown snack bar his wife (the luminous Meiko Kaji) runs after becoming estranged from her yakuza father. When Kuroda visits Owada to collect a promised 5 million yen in compensation for his prison time, Owada counters with a meager 500,000.


Meanwhile Owada's Machiavellian lieutenant, Aihara (Mikio Narita), is plotting to force Owada into retirement (or assassinate him) and take over the gang, leapfrogging over Owada's preferences. Once in power the increasingly paranoid Aihara views Kuroda, respected by gangsters not particularly loyal to Aihara, as a threat and orders him assassinated, too.


In Last Days of the Boss Sugawara is Shuichi Nozaki, of the Wakamatsu, Kyushu-based Iwaki Gang. Murders stemming from a minor dispute with the Osaka-based Sakamoto Gang become a major headache for leadership of rivaling Osaka and Kyushu gangs. When Nozaki's boss (Jun Tatara) is murdered, yakuza tradition decrees that he must have his Sakamoto counterpart (Eitaro Ozawa) murdered before he can take over as Nozaki leader. However, the Osaka gangs, more powerful than the weaker Kyushu alliance, the Fellowship of Seven, agree that Nozaki shall take no action at all, partly out of fear that further escalation could lead to their own murders, particularly colorfully antsy Boss Yonemoto (Takuya Fujioka, whose Benzedrine addiction causes him to constantly spit up phlegm).


Of course, being a traditional yakuza, Nozaki is outraged by this breach of code. Further complicating matters is Nozaki's sister, Asami (Chieko Matsubara), is married to Nakamichi (Koji Wada) of the Yonemoto Gang.


What distinguishes and makes worthwhile the second and third movies - the first is merely entertaining - are the introduction of new male and female characters on the sidelines, impacted by the corruption, murders, and lack of honor and humanity by the bosses they serve or are related to, and by new plot elements, including racy sexual implications. In The Boss's Head, for instance, one gang boss is murdered by a female masseuse who turns out to be a biological male, creating controversy that his gang naturally wants to keep a lid on. In Last Days of the Boss, Sugawara's character was orphaned while a teenager, his parents having died in a mining accident. He and his kid sister became inseparable, he overly protective to the point where the movie hints at some kind of (presumably) non-sexual incestuous relationship. That final film also ends where the previous seven films dared not go, ending the series with a memorable climax and unforgettable final freeze-frame of Sugawara.


Video & Audio


(Kinji Fukasaku's) New Battles Without Honor and Humanity: The Complete Trilogy presents the three movies on three Blu-ray discs and three DVDs, each movie with their separate case. The cases have striking artwork by Reinhard Kleist, reversible with original Japanese artwork on the other side. Filmed in Toeiscope, the 1080p 2.35:1 transfers are all good, as is the LPCM mono (Dolby Digital mono for the DVDs). The (optional) English subtitles are excellent and the discs are Region A/1.


Extra Features


Supplements abound. They include new on-camera interviews with Fukasaku biographer Sadao Yamane and screenwriter Koji Takada; teasers and theatrical trailers; and a fat, informative booklet featuring lots of art, photos, and essays by Stephen Sarrazin, Tom Mes, Hayley Scanlon, Chris D, Marc Walkow, and Toshiko Adilman.


Parting Thoughts


Perhaps not as epic as Kinji Fukasaku's original 1973 film but very worthwhile on their own terms, New Battles Without Honor and Humanity is Highly Recommended.








Stuart Galbraith IV is the Kyoto-based film historian largely absent from reviewing these days while he restores a 200-year-old Japanese farmhouse.
---
C O N T E N T

---
V I D E O

---
A U D I O

---
E X T R A S

---
R E P L A Y

---
A D V I C E
Highly Recommended
---
E - M A I L
this review to a friend
Sponsored Links
Sponsored Links