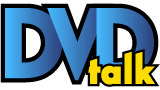 Kino // Unrated // November 21, 2017
List Price: $34.95 [Buy now and save at Amazon]
---
A discussion of 3-D movies of the 1952-1954 boom usually brings to mind the obvious classics: House of Wax, Dial M for Murder, Creature from the Black Lagoon, etc. Virtually but undeservedly forgotten among these is Cease Fire (1953), an unusual, even unique big studio feature (from Paramount). Beyond its excellent use of 3-D and stereophonic sound, Cease Fire is a semi-documentary depiction of the last days of the Korean War, shot on real battlefield locations, using real soldiers, more or less playing themselves, firing real ammunition.



The picture thus is an invaluable record of "The Forgotten War" that ended in a military stalemate and whose ongoing effects are still very much a concern 65 years later. For those whose knowledge of the Korean War is limited to episodes of M*A*S*H, Cease Fire will surprise with this approximation of the Real Thing.



The movie was, of course, scripted, though the actor-soldiers were encouraged to improvise and thus add additional verisimilitude. Surprisingly though, the movie doesn't hard-sell its "Us vs. the Commies" angle, made as it was during the height of hysterical anticommunism in America. One might have expected a dreary flag-waver along the lines of Jet Pilot (finished that same year), but in fact the picture is closer in spirit to movies like MGM's more realistic Battleground (1949).






Shortly before the cease-fire that ended the war on July 27, 1953, Lt. Roy Thompson (playing himself, as do other cast members) is ordered to move his patrol, E Company, to "Red Top," a mountain believed occupied by enemy Chinese, and gather intelligence. His thirteen men - including reckless Sgt. Richard Elliott; Pfc. Kim, a native Korean whose wife is about to give birth in a nearby village; Pvt. Johnnie Mayes, an African-American; and Sfc. Albert Bernard "One Ton" Cook, a stereotypical overweight, wise-cracking type. En route they encounter various hazards, including landmines, captured Chinese deserters, and eventually three hundred Chinese troops moving into position at the base of the mountain.


That story is intercut with a subplot primarily concerned with two contrasting war correspondents, Bateman and Powell, the latter more cynical and world-weary about the ongoing peace talks.


It's likely that Cease Fire would have been a bigger commercial success had its release not come at the tail end of the '50s 3-D boom. The movie premiered in late-November 1953, just as the debut of Fox's new CinemaScope process was dominating entertainment news headlines while interest in and support for 3-D had dropped precipitously.


However, while it was being made Cease Fire received much big studio support, and a valiant effort was made to tout its unusualness upon its release. Director Owen Crump had a background making wartime shorts at Warner Bros. and had produced the Oscar-nominated documentary One Who Came Back (1951). Partnering on the project with ex-Warner producer Hal B. Wallis, the movie was shot May through August of 1953 near Pork Chop Hill, during and after the same peace negotiations depicted in the film. Its score, written by Oscar-winner Dimitri Tiomkin, whose music eerily blends in with the ambient environment, further exemplifies the classiness of the production.


The non-professional cast presented certain problems, and professional actors back in Hollywood relooped most of their dialogue. (Lt. Thompson's voice sounds like a subdued Les Tremayne, who also narrates the film's trailer.) Additionally, some of the war correspondents' scenes were rewritten and reshot as late as September 1953. The role of Bateman seems to be played by a professional actor whom I could not identify, and who's not listed in sources like the IMDb. Those interior scenes may have been shot in Hollywood.


Nevertheless, the predominant use of real soldiers, some of whom died within weeks of shooting their scenes for Cease Fire, adds an enormous sense of immediacy and reality that professional actors, however talented, couldn't have provided. The use of live ammunition (at least most of the time) is obvious: fired weapons recoil realistically, and tracers are visible. Similarly, the use of 3-D adds immeasurably to the "you are there" effect, helping with spatial relationships between the company and the enemy, while subconsciously adding tension to scenes where danger lurks around every corner, behind every bush, and even buried in the sand over which the company walks.


Absurdly, the Production Code initially denied Cease Fire their seal of approval over the submitted film's use of "three 'hells' and a 'damn,'" even though these expletives had already appeared in several dramatic films made earlier in the decade. Conversely, the Code had no problem with the frequent racial epitaph "Chink," used throughout.


The movie earned positive reviews and did okay at the box office, making significantly more money in fewer theaters (452) playing it in 3-D versus those playing it flat (11,570). After concluding its first and only theatrical run, Cease Fire vanished until it began airing on American Movie Classics (AMC) in 1998.


Video & Audio


The folks at 3-D Film Archive restored this Paramount-owned title for Kino's 3-D Blu-ray release. They've done another remarkable job on several fronts. The 3-D, predictably, looks fabulous, but equally impressive is the restored 3.1 audio (in DTS-HD Master Audio), which is aggressively directional, and is impressively full of bass, adding to the impact of the battle sounds and Tiomkin's score. Also included is a pre-credits introduction by Gen. Mark W. Clark used for premiere engagements. Slightly different versions of this same introduction were shot all at once, specific to the big city theater in which the movie premiered, and alternate versions (also in 3-D) are included as an extra feature. The disc is Region A encoded.


Extra Features


Supplements include the aforementioned alternate Clark introductions, original trailers, one promoting the flat version and a second promoting the 3-D release (though presented flat). There's also a link to Ted Okuda's incredibly detailed essay about the making of the film (and from which much information in this review was drawn), "An In-Depth Look at Cease Fire.


Parting Thoughts


One of a kind, Cease Fire is a fascinating you-are-there production filmed at the tail end of the Korean War, an invaluable record of that time and a DVD Talk Collector Series title.








Stuart Galbraith IV is the Kyoto-based film historian largely absent from reviewing these days while he restores a 200-year-old Japanese farmhouse.
---
C O N T E N T

---
V I D E O

---
A U D I O

---
E X T R A S

---
R E P L A Y

---
A D V I C E
DVD Talk Collector Series
---
E - M A I L
this review to a friend
Sponsored Links
Sponsored Links