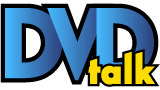 Pistol for Ringo & The Return of Ringo: Two Films by Duccio Tessari, A
List Price: $27.99 [Buy now and save at Amazon]
---
A Pistol for Ringo (Una pistola per Ringo, 1965), was one of the first Spaghetti Westerns made in the wake Fistful of Dollars' success the previous fall. It some respects it imitates Sergio Leone's film, itself an uncredited remake of Akira Kurosawa's Yojimbo (1961), yet because the genre was still defining itself, has other influences while creating other aspects that would influence the Spaghettis that followed.



A Pistol for Ringo is less cynical, violent but more cartoonish and humorous than the movie that inspired it, and though its structure resembles Fistful of Dollars, in other ways it reminds one of the concurrent popular wave of West German-Yugoslavian Westerns, adaptations of Karl May novels that began in 1962 with Treasure of Silver Lake (Der Schatz im Silbersee). Those films were much more classical, like Hollywood Westerns of the 1940s, if infused with the kind of humor found in the 1960s Edgar Wallace movies, actors from which also appeared in the May adaptations.



The in-name-only sequel, The Return of Ringo (Il ritorno di Ringo, 1965) reunites the star, director, composer, and most of the first film's cast on the same Western backlot streets in Barcelona, but while star "Montgomery Wood" (Giuliano Gemma) is again called Ringo, aka "Angel Face," he's playing an entirely different character. More significantly, the tone of the film is completely different, with a more serious, even Leone-esque operatic tone, and the picture is far more opulent and colorful.



Arrow's twofer offers both film's in superb 2K restorations that are packed with high quality extra features.








A Pistol for Ringo opts for a lighthearted approach that would become commonplace in Spaghettis of the 1970s, spurred by the success of Terence Hill's overtly comical Westerns (often with Bud Spencer), but a surprise so early in the genre's development. The movie opens cleverly, with two gunslingers approaching one another ominously on a Western street, only to wish one another a "Merry Christmas."


The basic plot has mercenary Ringo infiltrating a sprawling hacienda near the Mexico border, where Major Clyde (Antonio Casas), his daughter, Ruby (Lorella De Luca), and various servants are being held hostage by Mexican bandits led by fat, sombrero wearing Sancho (Fernando Sancho), making themselves at home after a bank robbery. Ringo has agreed to help the local sheriff, Ben (George Martin), in exchange for 30% of the recovered funds.


The picture is generally entertaining if slightly off-kilter compared to the Spaghetti style that would soon emerge. Major Clyde, for instance, is oddly complacent about the crude, violent bandits taking over and nearly destroying his hacienda and frequently threatening Ruby with rape, and he even finds time to woo Sancho's girl, Delores (Nieves Navarro) with his refined, gentlemanly ways.


Giuliano Gemma is notably athletic and handsome, though perhaps too wide-eyed and innocent looking to be entirely believable as a cynical, Man with No Name type mercenary. This is further underscored by the clean-cut approach to the character, going so far as to have him turning down offers of whiskey for a glass of milk and to take time out from killing to play hopscotch with a group of kids. The film's main flaw is its arbitrary approach to killing. Sancho and his men kill servants and townsfolk on mere whims, and even one another over the slightest slight. Everyone's attitude about gunning others down is so casual eventually this wears on the viewer and the killings lose their impact, a big contrast to the sequel, which has a lot more at stake and in turn prompts the audience to care a lot more about the plot and its characters.


Nevertheless, the picture was a huge hit throughout Europe and did well in America. Ennio Morricone's score save for its main title theme (sung by Maurizio Graf) is more conventional, but contributed to its success.


Director Duccio Tessari's follow-up, The Return of Ringo, co-written by Fernando Di Leo (later known for his above-average crime films) is a far better film, in the top 10% of Spaghettis. This Ringo is a Union Army soldier, blonde-haired Capt. Montgomery Brown, returning home after the Civil War, only to find his border town has been taken over by the ruthless Fuentes Brothers, Estaban (Fernando Sancho) and Paco (George Martin), the latter trying to force Ringo's "widow," Hally (Lorella De Luca) to marry him by vaguely threatening Ringo and Hally's daughter, Elisabeth.


Outnumbered 50 to 1, Ringo disguises himself as a Mexican peasant working as an assistant to florist Miosotis (Morning Glory in the English version), played by Pajarito (Manuel Muniz). The other townsfolk, including alcoholic, defeated Sheriff Carson (Antonio Casas) are of no help at all.


Very loosely based on parts of Homer's The Odyssey, the sequel is an every respect superior. Morricone's score is more integral to the story, punctuating and enhancing its emotional high points. Francisco Marin's Techniscope cinematography is more imaginative and operatic, with splashes of bright, primary colors reflecting the mood of the characters. Approximately the same length as the first picture, it's more methodical approach takes time to establish and flesh out characters, so that its last act is far more exciting and satisfying. Actors Gemma, Sancho, Navarro, and Pajarito are all fine in A Pistol for Ringo, but they and the characters they play are much more interesting and subtler here. George Martin, ineffectual as the sheriff in the first movie, plays a terrific villain in The Return of Ringo, a character one really loves to hate.


Video & Audio


Both films, complete and uncut, have been restored in 2K from their original 2-perf Techniscope (2.35:1) negatives and look great, especially The Return of Ringo, which has excellent color. That film does have a notably wobbly English-dub track, but both pictures include English an Italian options, with Arrow going the extra mile to create subtly different English subtitles for each track, all 1.0 uncompressed PCM mono. Region "A" encoded.


Extra Features


The generous supplements include a great, full-color book, featuring extensive cast and crew lists, profiles of the actors and the Esplugas western-style street used in scores of Euro-Westerns, and an interview with director Duccio Tessari. Tony Rayns appears in a nearly 40-minute appreciation/interview; C. Courtney Joyner and Henry C. Parke provide commentary tracks on both films; there are interviews with the late actor Gemma, Lorella de Luca, and camera operator Sergio D'Offizi; and an extensive gallery.


Parting Thoughts


Two solid early Spaghetti Westerns given first-class treatment by Arrow Video, A Pistol for Ringo/The Return of Ringo is a DVD Talk Collector Series title.








Stuart Galbraith IV is the Kyoto-based film historian largely absent from reviewing these days while he restores a 200-year-old Japanese farmhouse.
---
C O N T E N T

---
V I D E O

---
A U D I O

---
E X T R A S

---
R E P L A Y

---
A D V I C E
DVD Talk Collector Series
---
E - M A I L
this review to a friend
Sponsored Links
Sponsored Links