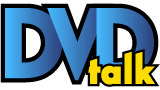 List Price: $29.99 [Buy now and save at Amazon]
---
"C'mon, exterminator – what, are you kidding? That's for little old ladies...people who don't wanna get their hands dirty. You don't have any problems with that, do ya? Gettin' your hands dirty?"








It starts with a flooded kitchen. Something went awry with the dishwasher, and...I dunno, could be that it's running too hot or some other frustratingly routine mechanical failure. Maybe, guesses the super from the building over

(Louis Del Grande)

, it's a rat. Bart

(Peter Weller)

practically snorts in response. A rat?! In this immaculately maintained, palatial brownstone?



Anyway, this is Bart's house in every sense of the word. This Wall Street hot shot and his wife

(Shannon Tweed)

found this place. They renovated it themselves – no contractors and, hell, no machines. We're talking four hands and elbow grease. Despite Meg's impossibly wealthy folks offering to cover the mortgage, Bart insists on paying for it himself too. He'll be damned if some hairy little bastard is going to wreak havoc here, and he's certainly not going to let some two-bit exterminator tear up the walls or gouge the tile either. His place, his problem. The timing's a hassle since he's fighting an absurdly tight deadline to restructure a bank, but whatever; he'll take care of it. At least the wife and kid are gone for the week and don't have to put up with any of this.








"You know what's the matter with you? You don't realize that maybe you're spending twenty percent of your time thinking about him, but he's spending one hundred percent of his time figuring out ways to outsmart you. 'Cause he's a rat. He's got nothin' better to do."





A few slices of cheddar off the block and a handful of grandma's wooden traps? C'mon. If that had worked, you'd be seeing the end credits roll after ten minutes. Not gonna be that easy. So, Bart spreads enough poison to knock off half the Lower Eastside. He sets steel traps with teeth that look like they could stop a cougar dead in its tracks. He takes in a stray cat to play mouser. You name it, he's tried it, for all the good it does. The bastard is too smart, too fast, and too strong. As Bart escalates his efforts, the rat gets more and more aggressive, and when he finds where mama's been keeping her babies...! Neither one of 'em will stop until the other's dead. This obsession wholly consumes Bart, threatening to destroy his career, his sanity, and even the damned house he was trying to protect in the first place.



Of Unknown Origin has a similarly singular focus. Man. Rat. House. War. It doesn't get distracted by an excess of supporting characters. Whoever else shows up and whatever subplots they're entangled in are only introduced to serve this struggle for primacy: to further Bart's battle or to show what he's willing to risk in the pursuit of victory. Maybe you're rolling your eyes at the prospect of one guy squaring off against one rat after the likes of Willard had already unleashed entire armies of rodents. Of Unknown Origin doesn't just make it work; this is a wildly effective thriller and a longtime favorite.



While it shouldn't be mistaken for a horror movie, Of Unknown Origin is photographed like one: ample POV shots, quick flashes of something in the background, ominous shadows cast, unnerving reflections, and something close enough to a monster left largely to your imagination for a healthy chunk of its runtime. Cinematographer René Verzier (who'd shot Deadly Eyes the year prior) and director George P. Cosmatos take pains to ensure that Of Unknown Origin is consistently compelling visually. Its splashes of personality and humor are greatly appreciated. It's just enough to infuse some additional color, never obnoxiously mugging for the camera but consistently scoring the laughs it's aiming for. Peter Weller is brilliant in the lead. He's the calculating sort to rise to whatever challenge he's pitted against. As time goes on, he almost ceases to be surprised by the rat; Bart knows what's almost certainly coming because he ceases to think about anything else. His dry sense of humor and his one-sided conversations with the creature help to lend this repulsive rodent something close enough to a personality. The increasingly extreme measures that Bart takes...everything he's willing to lose because of his obsession: it's equal parts impressive and heartbreaking. Weller has me emotionally invested in an unnervingly intense, 90 minute game of chess with a rat, and that's no small feat.






...and the rat itself! Even though this marked my fifth time through Of Unknown Origin, I genuinely couldn't tell you the last time a movie made me jump this hard, this often. Its scares linger beyond its runtime too, to the point where I was dreading lifting up that toilet lid. That a fair amount of time is devoted to the rat swiftly navigating the spaces between walls and through pipes...many shots of it quietly observing its prey...to sometimes even not attacking Bart but just making it known beyond any doubt that he's not safe anywhere he goes: it's not a thing but a capable and deviously intelligent adversary, and that's why the suspense hits as hard as it does.



Whenever Warner Archive would announce an underappreciated genre title on Blu-ray, I couldn't help but perk up, thinking I was that much closer to seeing Of Unknown Origin in high definition. Better still, it's instead wound up in Scream Factory's hands, following the It's Alive! trilogy as one of the first titles they've licensed from Warner, which means a new slate of extras we never would've been treated to otherwise. I'd have been over the moon even if the disc had wound up being bare-bones, but this...? Highly Recommended.






Video



---

Warner Bros. remastered Of Unknown Origin earlier this year – in 2K from an archival interpositive, according to the liner notes. This means we're looking at effectively the same presentation we'd have seen if Warner Archive had issued this disc themselves. I could tell you how much of a knockout it is, or you could click a couple of times to see yourself just how dramatic an improvement this is over Warner's 2003 DVD:






Detail and clarity consistently impress, and its fine sheen of film grain is resolved quite nicely. Its palette looks marvelous throughout, and I prefer the warmer timing here over the original DVD release. Of Unknown Origin still looks fantastic even throughout its dimmest shots, with shadow detail remaining robust. There isn't any damage or speckling worth noting either. Of Unknown Origin has been on my Blu-ray wish list for ages, and this release from Scream Factory proves to be worth the wait and then some.



Unlike the original DVD which opened up the mattes a bit, Of Unknown Origin is slightly letterboxed to preserve its theatrical aspect ratio of 1.85:1. The movie and its extras arrive on a BD-50 disc.






Audio



---

Presented in 24-bit, two-channel mono, Of Unknown Origin's DTS-HD Master Audio track is so much more booming and full than I would've expected. Admittedly, the fidelity of the dialogue doesn't exactly belie the film's age, and the overbearing chaos right at the 23 minute mark can't help but sound a bit distorted. Some faint background noise creeps in at the very beginning and returns for the climax, but it's either absent or completely unintrusive for the overwhelming majority of Of Unknown Origin. Still, I'm thrilled overall with what Warner and Scream Factory have delivered here, especially the rat's shrill, piercing shrieks that'll take me a long while to fully recover from.






Of Unknown Origin's commentary gets the 24-bit lossless treatment as well. Also along for the ride is a set of English

(SDH)

subtitles.






Extras



---

Along with the commentary from the 2003 DVD release, Of Unknown Origin includes three newly-produced featurettes. The video quality isn't as polished as what I'm used to seeing on a Scream Factory title, but all three are still very professional productions and well-worth setting aside 45 minutes to watch in full.



Audio Commentary: When I first reviewed this commentary with actor Peter Weller and since-departed director George P. Cosmatos fifteen years ago, I found the track to be on the dull side. Revisiting it all these years later, my opinion has taken a complete 180° turn, and now I have nothing but praise to heap on here.



Weller and Cosmatos were recorded separately, so it's not exactly a conversation, though it flows so well that it's not too far off. While there are occasional pauses and quiet spots, they're neither as long nor as numerous as I misremembered. Weller speaks to incorporating humor into a character originally written as being fairly dry and avoiding what could've easily been a one-note performance. Cosmatos speaks about the challenges of Montréal doubling for New York, from tracking down a convincing brownstone exterior to the city's lack of modern offices. He also notes that he became involved thanks to a recommendation by Jaws editor Verna Fields, which seems strangely appropriate, especially given his comments about not overexposing the rat. Among the other highlights are Of Unknown Origin being filmed chronologically, a correlation between this film and Alien that I'm not sure I'd ever have thought to make, the studio's insistence on marketing it as horror rather than the thriller that it is, avoiding rewatching Willard to prevent any influence from creeping in, and Warner's insistence on a shot to clearly show the scale of the rat to Bart

(one of many scales, actually; it's all over the place throughout the movie)

.




"That Rat Movie" (18 min.;

HD

): The first of Of Unknown Origin's three new featurettes interviews writer Brian Taggert. After charting his progression from playwright to horror screenwriter – including the success of Visiting Hours – Taggert delves in-depth into most everything you could ever think to ask about Of Unknown Origin: comparing and contrasting this adaptation with Chauncey G. Parker III's The Visitor, how much more relatable a premise it is to take something away from a man, the origin

(no pun intended)

of the film's title, Peter Weller encapsulating his role in just two words, and Weller and Cosmatos rightly pushing for Bart to be a more aggressive character than originally written.




The Origins Of Unknown Origin (14 min.;

HD

): Producer Pierre David sets the stage in this era of Canadian tax shelters – when financing was plentiful and ideas were sometimes in short supply. After discovering The Visitor in an airport shop, everything with this adaptation came together pretty much perfectly: lining up an ample budget without a hitch, Warner immediately coming on to co-produce and being supportive all the way, the cast being a joy to work with, and the isolation of the set being an added bonus. David speaks to Warner's struggle to understand the casting of recently crowned Playmate of the Year Shannon Tweed, the cast and crew's obsession with where they'd be having dinner on any given night

(but, y'know, only if David was around to pay)

, the variety of creatures and creations standing in for this monstrous rat, and why Warner was so elated with Of Unknown Origin despite its lack of success at the box office.




"Hey, Weren't You in Scanners?" (14 min.;

HD

): ...or, if it were me, "Hey, Weren't You in Big Wolf on Campus?" Which Louis Del Grande, who's interviewed here, indeed was. And so was Aimée Castle, who also pops up in the movie briefly.



If you're rolling your eyes at how pointless and self-indulgent an intro that is,

(1)

you're not wrong, and

(2)

you might want to fast forward through Del Grande's opening quips about Of Unknown Origin's grabby rat alienating itself from the #MeToo movement and a whole thing about Ben. But much the same as I love seizing any possible opportunity to reference Big Wolf on Campus, I also had a blast with this interview.



This whole thing is half over before Del Grande gets around to talking about Of Unknown Origin: his dislike of the title, improvised dialogue that went unused, and George P. Cosmatos asking him to ring up the Globe and Mail to argue against a negative review. The rest of the conversation is a barrage of ridiculous, incredible stories, from draft heart liver troubles to not getting the payday he deserved for Scanners promo art to psychic powers he's never quite capitalized on.




Trailers (3 min.;

HD

): Also included are a pair of trailers – and in high definition to boot.




Still Gallery (3 min.;

HD

): This slideshow cycles through a set of high-res production stills along with poster art from here and abroad.


The Final Word
---

Man versus beast in a battle for primacy – it's one of the oldest stories there is, and damned if Of Unknown Origin doesn't rank up there with the best of them. Highly Recommended.





---
C O N T E N T

---
V I D E O

---
A U D I O

---
E X T R A S

---
R E P L A Y

---
A D V I C E
Highly Recommended
---
E - M A I L
this review to a friend
Sponsored Links
Sponsored Links