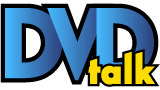 Changeling - Standard Edition, The
Severin // Unrated // August 7, 2018 // Region 0
List Price: $27.93 [Buy now and save at Amazon]
---
Director Peter Medak's The Changeling (1980), the Canadian-made ghost story film, was not a hit during its original release. Its distributor, AFD (Associated Film Distribution), was having major financial troubles at the time with Can't Stop the Music! and Raise the Titanic, two expensive flops, and The Changeling got lost in the shuffle, opening in relatively few, second-rate theaters.



Like a lot of admirers, I first caught The Changeling on cable television a few years later. It was a late afternoon, light from a front window gradually giving way to darkness, and though first seen on a 27-inch TV via a dodgy cable signal, I found it most unnerving.



It's beautifully crafted, intelligent, and well-acted, one of the three scariest "haunted house" movies ever made, the other two being Robert Wise's The Haunting (1963) and Stanley Kubrick's The Shining (also 1980). Like The Haunting, the horror is almost entirely psychological, and not explicitly visualized. In sharp contrast to John Irvin's uneven Ghost Story (1981), what's frightening is also bloodless without makeup and visual effects and its ghost never really materializes (though characters do have unearthly visions). It also holds up extraordinarily well to multiple viewings. Though I'd probably seen it seven or eight times through the years and knew its biggest scares by heart, it was still rattling to watch Severin's new Blu-ray, home alone on a rainy night, in the 200-year-old house I live in now, miles from nowhere.



A few years back a Japanese label released a Blu-ray so awful the earlier U.S. DVD (from HBO) looked better. Apparently, the film was always pretty grainy and problematic, despite being shot by John Coquillon, Sam Peckinpah's usual cinematographer. Nevertheless, it's by far the best The Changeling has looked since (at least) its original theatrical run. The all-region-disc also includes scads of fascinating, sometimes highly eccentric extra features.







Before the titles, respected classical composer and music professor John Russell (George C. Scott) is vacationing in snowy upstate New York with his family when a freak accident kills his wife (Jean Marsh, in a brief cameo) and their 11-year-old daughter.


Overcome with grief but determined to move forward, Russell accepts a position teaching at a Seattle university, renting a Victorian-era mansion from Claire Norman (Trish Van Devere, Scott's real-life wife), an agent from the local historical preservation society. Soon, however, strange phenomena begin haunting him in his solitude. He hears inexplicable loud banging throughout the house the same time every morning, and he discovers a concealed attic bedroom where a sickly child was obviously kept, hidden away. Incredibly, a music box there plays the same lullaby note-for-note he had composed days before. Gradually, he comes to believe a child died in that room and is desperately trying to communicate with him.


The Changeling marvels in its careful construction and execution. The screenplay mirrors mysterious events that allegedly happened to playwright and composer Russell Hunter while in the late-1960s he was living at Henry Treat Rogers mansion in Cheesman Park in Denver, Colorado, but does so with great intelligence. The haunting is unusual because its foundation is empathy and grief. The ghost of the child eventually identified as Joshua connects with Scott's Russell because they share a profound loss: investigating the history of the house with Claire, Russell learns that Joshua's sister died in a similar road accident. Further, in making Russell a composer, it's believable that in his creative musings he would be more perceptive to the delicate spirit's influence. Further, in making Russell a famous composer, popular with students, the idea that he would rent such a cavernous home all for himself legitimately makes sense. Claire thinks of that home specifically because of its grand music room, a place where Russell can teach his advanced students (a scene establishes this) and hold little concerts and other musical gatherings. At the same time, the film implies Russell spends his time primarily on the ground floor, rarely venturing upstairs, lending the upper floors an added sense of dread.


A common complaint about films of this type is that people who find themselves in such situations never have the sense to Run Like Hell the minute things get strange and possibly dangerous. The Changeling rationalizes Russell's determination to stay on and get to the bottom of the mystery in ways that make perfect sense. As a character, Russell is ambivalent about his own future, having already lost the loves of his life; whether he lives or dies in the haunted house doesn't matter all that much. Further, given Scott's long-established screen persona, it's entirely acceptable that he's the type of man who'll press on regardless of how spooky things get. When he sheepishly inches up to the hidden room the attic, the movie audience feels like running in the opposite direction.


One appreciates the careful construction of the screenplay with multiple viewings, where the audience picks up the subtle touches and foreshadowing that go unnoticed the first time around. Writers William Gray and Diana Maddox methodically build a foundation for the horror to come, establishing objects, emotions, rationale, etc., which in turn makes The Changeling's big scares more logical and believable and thus even more scary.


The mix of American, British, and Canadian talent also helps, aided by Medak's direction. The picture's most celebrated (and scariest) scene involves a long séance, Russell allowing a medium (Helen Burns, who died last month at the age of 101) and her husband (Eric Christmas) to reach out to the dead child. Burns's underplaying - a blank, glassy-eyed stare through most of it, contrasting a violently animated writing arm - and Christmas's unemotional recitation of the words his wife scrawls on sheets of paper, combined with Medak's cutting of the sequence, make it almost unbearably frightening. That it's done entirely without the aid of razzle-dazzle CGI makes it all the more impressive today.


Production designer Trevor Williams credibly convinces the movie audience that The Changeling was shot in a real historic mansion when, in fact, most or all of the interiors were soundstage sets, which aided the production's flexibility in terms of lighting and camera mobility. A Steadicam, or something like it, is used extensively, to provide ghostly point-of-view shots.


Video & Audio


Filmed in 1.85:1 widescreen, The Changeling opens with noticeably grainy pre-title and opening titles, then gets better as it goes along. (The aforementioned Japanese Blu-ray may look as bad as it does because it seems to be trying to digitally erase this heavy grain.) The image is less than perfect, but light years ahead of how it has looked through the years on television and earlier home video versions. The 5.1 and 2.0 surround mixes are limited; it's not clear whether this was released theatrically in mono then remixed for home video, or originally stereo, but surround effects are more limited than one might have suspected.* Audio in German, Spanish, and Italian are offered as well. Closed-captioning is available and the disc is region-free.


Extra Features


Supplements include an audio commentary with Peter Medak and producer Joel B. Michaels, moderated by David Gregory. "The House on Cheesman Park" is a fascinating featurette bolstered by historical photos and an animated (to say the least) lecture with Phil Goodstein, an agreeable, articulate if excitable local historian. "The Music of The Changeling" offers an interview with arranger Kenneth Wannberg, while "Building the House of Horror" features art director Reuben Freed. "The Psychotronic Tourist" uses multiple hosts at New York, Seattle, and Vancouver locations to retrace the film's locations. "Master of Horror Mick Garris on The Changeling" is self-explanatory, with the director discussing the movie's appeal and about collaborating with Medak later on television. Finally, there are poster and still galleries, radio and TV spots and a trailer.


Parting Thoughts


Still disturbing all these years later, even more impressive now than when it was new, The Changeling is one of the all-time great horror films, and a DVD Talk Collectors Series title.





* While checking information about HBO's earlier DVD release, I came across the following message from Severin Films: "It has come to our attention that the newly created 5.1 audio track on our release of the changeling is missing 6 instances of off-camera or in the dark dialogue audio. While these audio snippets are present in the original 2.0 stereo track as it was released back in 1980, they were missed when the new track was created and because they're spoken off-camera, in long shot or in the dark they escaped the qc at the sound facility, at the check disc stage and indeed by all of the pre-release reviews of the disc. It was actually spotted during the authoring of our colleagues' second sight films' uk disc which was to street soon after our release. Whether or not it was easily noticeable however does not change the fact that they are indeed errors and the sound house have gone back to the elements to correct their mistake.


As such we are offering a version 2 replacement disc for customers. We will also be taking this opportunity to correct a skipped frame within the feature.


If you've purchased the changeling and wish to get a replacement disc, please email [email protected] with your receipt or confirmation of purchase and we will ship your replacement as soon as we have finished goods (about 3-4 weeks to allow for re-authoring and replication)."




Stuart Galbraith IV is the Kyoto-based film historian largely absent from reviewing these days while he restores a 200-year-old Japanese farmhouse.
---
C O N T E N T

---
V I D E O

---
A U D I O

---
E X T R A S

---
R E P L A Y

---
A D V I C E
DVD Talk Collector Series
---
E - M A I L
this review to a friend
Sponsored Links
Sponsored Links