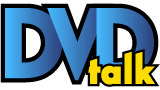 List Price: $39.95 [Buy now and save at Amazon]
---
A clever, probing crime-drama from playwright David Mamet (also making his directorial debut), House of Games (1987) received rave reviews from critics, but that didn't prevent distributor Orion Pictures from writing the film off. Reportedly, it was screened in just four theaters nationwide before going straight to cable television and home video.



Its reputation has grown steadily, partly due to its many original touches, and because its inside look at the art of the con has the same beguiling effect on audiences as it does its main character. The film has stagey, actorly mannerisms that some might find a bit off-putting, but the film's rewards are considerable.



Criterion released a DVD version in 2007, and their new Blu-ray edition mostly repurposes that release's extra features and maybe even its transfer, which bears an older MGM logo and is rather soft and blah, though the movie is fairly unremarkable cinematographically.








One of House of Games' main attributes is its intricate, often unpredictable plot, so this review will attempt to reveal as little as possible. Dr. Margaret Ford (Lindsay Crouse, at the time married to Mamet) is a psychiatrist and author of a best-selling book, Driven: Obsession and Compulsion in Everyday Life. Austere and mannered, single woman Ford seems incapable of enjoying her newfound success and its financial rewards, even after her elderly mentor, Dr. Littauer (Lilia Skala) encourages her to stop and smell the roses.


One of Margaret's patients, Billy Hahn (Steven Goldstein), is a gambling addict who, during a session, pulls out a gun and threatens to kill himself. She calmly relives him of the gun with the promise a help, but he then reveals that he owes his bookie $25,000, due the next day - or else. What can she possibly do about it?


Margaret naively but forcefully visit's the bookie's hangout, the House of Games, a seedy poolhall with a backroom poker game. The bookie, Mike (Joe Mantegna), tells her she's been had: Billy owes him just $800, not $25,000, but that he's willing to forgive the debt entirely if she'll help him identify the "tell" of poker rival George (magician Ricky Jay), whom Mike says plays with his gold ring when he's bluffing. Margaret agrees, and the labyrinthine plot is set into motion.


House of Games is itself an elaborate confidence game. As Mike explains, the art of the con isn't earning the mark's confidence, but the con man's ability to give confidence to the mark, who, under the right circumstances, will practically beg the conman to walk away with his money. (Mike demonstrates this to Margaret on a Marine, played by a very young William H. Macy.) But who is confiding in whom? Who exactly is being conned here?


If you're paying attention, the movie's biggest surprise should come as no surprise at all. On the other hand, not having seen House of Games in 20-odd years I'd completely forgotten about one critical scene later, near the end that did catch me off-guard this time, despite having seen the picture five or six times through the years.


The mechanics of the con game remain House of Games' most appealing quality, much like the secrets of master-level pickpocketing make the similar, earlier Harry in Your Pocket (1973) play.


Mamet, however, is perhaps more intrigued with Margaret, who becomes (among other things) erotically aroused by the danger of getting caught or, more specifically, in having others recognize her true nature, the core of her own suppressed true self. Interestingly, at no point in the film does the audience really learn anything about her beyond what the film is willing to show. Her office and home are featureless, with no personal touches at all. There's little-to-no backstory to be learned: family, past relationships, etc. She's attractive but, in one sense, thoroughly bland, lacking warmth. The script and actress Crouse portray Margaret as a stiff, as opposed to presenting her stiffly.


In the opening scene she's approached by a fan of her book, who asks for Margaret's autograph. Her response is polite but so mannered, so perfunctory, it almost comes off as bad acting by both actors. Throughout the film Margaret chain-smokes, but so self-consciously she looks like an actress who never took a puff in her life before the cameras rolled. But is it the actress or the character who's self-conscious? At first I believed the former, but now I'm not so sure. She's drawn to these con artists because, she believes, she can learn more about human nature. But, of course, psychiatrists are manipulators of another sort: what is that bestseller of hers, if not a work intended to manipulate the behaviors of others. She fancies herself as a peer of the conmen she meets, but they recognize her for what she is: just another mark.


Over the years I've met a lot of psychiatrists and psychologists, and to a one they're as messed up as the patients they supposedly treat. (One I knew slightly would effectively don a hazmat suit every time a dog popped on his lawn, approaching it as if it were an unexploded bomb.) Mamet, it would appear, views psychiatrists with the same contempt as this reviewer. In the movie, Margaret madly scribbles down every word her patients say but, as one points out, lives so cocooned from reality that she has no insight to offer, and certainly no comfort or empathy to give. Her attempts to analyze patients come off as faintly ridiculous, and the film's final scenes make clear the grifters with whom she briefly carouses have a far better read on her psychological problems than she does. And, conversely, while the con artists are unrepentant, even cruel, they possess a kind of basic, genuine if indecent humanity, something she lacks.


Crouse already had a prestigious resume, appearing in several of Sidney Lumet's films, before House of Games, her first leading role in a film. Despite its acclaim, the role may actually have damaged her career; for a while she was typecast playing similarly cold, emotionally remote characters, like her murderess in a Columbo TV-movie soon after. It did, however, boost the profiles of Joe Mantegna, Ricky Jay, J.T. Walsh (as another mark), and William H. Macy, however. Mantegna and Mike Nussbaum, the latter as a veteran con man, are especially good.


Video & Audio


Criterion's Blu-ray of House of Games looks, well, okay. The 1.78:1 image (versus its 1.85:1 theatrical aspect ratio) is a trifle soft and generally bland, though liner notes indicate dirt, scratches, were manually removed, and it bears Mamet's seal of approval. The mono soundtrack (LPCM) is fairly strong and optional English subtitles are provided on this Region "A" disc.


Extra Features


Supplements rework material from the 2007 DVD, and include interviews with Crouse and Mantegna, an audio commentary by Mamet, and a 25-minute documentary. Also included is "A Short Con," storyboards of one scene altered during production at the insistence of magician Ricky Jay to protect those still working variations of the originally planned con. A trailer and booklet round out the extras.


Parting Thoughts


A very clever, often original film, House of Games is Highly Recommended.






Stuart Galbraith IV is the Kyoto-based film historian currently restoring a 200-year-old Japanese farmhouse.
---
C O N T E N T

---
V I D E O

---
A U D I O

---
E X T R A S

---
R E P L A Y

---
A D V I C E
Highly Recommended
---
E - M A I L
this review to a friend
Sponsored Links
Sponsored Links