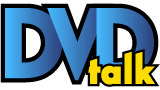 Fox // PG // July 23, 2019
List Price: $19.99 [Buy now and save at Amazon]
---
The Movie:
Even though the Laika stop-motion animation studio, based in my town of Portland, Oregon, consistently produces uniquely awe-inspiring, creative, and entertaining animated features, their films have bombed so repeatedly at the box-office that the company is going through some dire financial straits these days. I think the short-term problem of Laika's sustainability derives from their work being patently hard to market. They do tell family-friendly stories, perhaps with a bit more edge that harkens back to harsher fairy tales of old, but they don't compromise from their artistic vision to provide easily packaged and immediately forgettable animated fare with uniformly bright colors and bland pop culture references.
Their aesthetic is a bit darker and bolder, the visuals follow the requirements of each individual story and tone, rather than the expected confines of the target age group. Even Missing Link, their most mainstream and kid-friendly outing so far, contains a turn of the 20th century gray and metallic visual palette that could turn most kids off, but come across as artistically captivating and gorgeous for anyone of any age who appreciates such attention to detail and unique vision. Like all of their other work, almost every frame of Missing Link is a painstakingly manufactured work of art.
Their films stand somewhere between the overtly cutesy and barely-PG world of mainstream American animated releases, and the very PG-13 stark visuals and themes of Wes Anderson's stop-motion work. It's a hard place to be in terms of marketing, but is artistically a vital visual and aesthetic voice that we hopefully won't lose in the future. I'm guessing that whatever happens to Laika, the work they'll leave behind will be appreciated more fully with the passage of time.
Missing Link is a plucky anachronistic adventure about a prima donna explorer named Sir Lionel Frost (Hugh Jackman) discovering the famed bigfoot, who calls herself Susan (Zach Galifianakis), and striving to bring him to his people, the yetis, so he can find a home. Of course at first Frost does this so he can claim credit for two of the biggest discoveries in his field, but his burgeoning friendship with Susan gradually makes him question his motives. It's a predictable character arc, but the goofball/straight man chemistry between Susan and Frost propels the narrative forward.
The addition of a forced partner in the form of the feisty but fair Adelina (Zoe Saldana), who wants to fulfill her explorer late husband's vision for Susan, places a neat middle ground between these wildly different characters. Yet danger lurks during the mission as a Yosemite Sam placeholder named Willard (Timothy Olyphant) goes after the team in order to bag Susan for himself. Will the gang make it to the yetis before Susan is shot and turned into a giant pelt, and will the yetis even accept Susan once he gets there?
The attention to detail and uniform visual creativity brings us a rugged and lived-in western feel that once again proved Laika's mettle and importance in American animation, especially when it comes to stop motion. The one issue that gnaws in my head is that the cartoon-adjacent comedy tone, full of physical gags and self-aware jokes, of the material seems a bit ill suited for the overall more grounded aesthetic. The climax is also, no matter how exciting and action-filled on the surface, a bit disappointingly generic, especially considering how Laika usually enjoys subverting our expectations of each genre they attempt. All of that being said, with fun voice performances and breathtaking visuals, Missing Link is still a lot of fun.
The Blu-ray:
Video:
The 1080p transfer is a visual feast that takes full advantage of the rustic and practical feel of the overall design. Some of the shots here, especially those that take place in snowy mountains, are demo-worthy. There's significant depth to the transfer and I couldn't find any noticeable video noise.
Audio:
The 7.1 lossless Dolby Atmos track really comes to life during the orchestral score and the action scenes, which to include some gunplay. However, it's in the ambiance of the quieter scenes when the audio track comes to life. For example, the ice cracking and the wind howling during the climax takes full advantage of the surround tracks' subtle incorporation.
Extras:
Commentary by Writer/Director Chris Butler: This is invaluable for anyone who wants to know more about the modern stop-motion techniques. Butler goes into full detail about almost every element in every scene, which was hand animated, which were CG, and why each was used.
Creating Mr. Link: A very short EPK bit about Susan's design.
Bringing The Final Battle to Life: Another minute long piece that spoils the ending, so watch this after the movie.
Animation Inspiration: A short piece where Chris Butler shows pre-production material.
VFX Breakdown Reel: This is great for those who are really into animation, and how different elements can come together to form the perfect shot.
On What a Mystery: A short time-lapse video of the animation process. We see something similar during the end credits as well.
Making Faces: Less than a minute about the faces used for the stop-motion puppets.
Inside The Magic of Laika: Another brief EPK, this time about the studio.
We also get a Picture Gallery and a Trailer.
Final Thought:
Missing Link is the weakest of the Laika films, which still makes it worthy of a watch. The A/V specs of this disc is near perfect, so in that sense it's highly recommended to fans of unique animation that should still be championed.
Oktay Ege Kozak is a film critic and screenwriter based in Portland, Oregon. He also writes for The Playlist, The Oregon Herald, and Beyazperde.com
---
C O N T E N T

---
V I D E O

---
A U D I O

---
E X T R A S

---
R E P L A Y

---
A D V I C E
Recommended
---
E - M A I L
this review to a friend
Sponsored Links
Sponsored Links