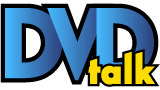 List Price: $19.98 [Buy now and save at Amazon]
---
WHAT'S IT ALL ABOUT?
I had such high hopes for director Phil Joanou after seeing his teen comedy Three O'Clock High back in 1987. In that film, he showed off a snazzy style and a breezy pace (not to mention a wicked sense of humor) that led me to believe he was a talent to watch. Strangely, however, his potential has been gradually dashed by his subsequent films (State of Grace, Final Analysis), which have never lived up to the jittery energy and tightness of his debut. When he decided to tackle James Lee Burke's character Dave Robicheaux in 1996, in a film called Heaven's Prisoners, I grew excited that Joanou might be engineering a return to form. Such is not the case.
Heaven's Prisoners is a too-long, needlessly complicated revenge thriller set in Burke's sweaty New Orleans. To be sure, it's finely acted and, mired in the lush Louisiana bayou in which its set, is often gorgeous. But Joanou has delved slavishly into the mood of the original novel and seems to have forgotten about such concerns as pacing and common sense.
Robicheaux (Alec Baldwin) is a former cop haunted by his past and suffering a deep-seated drinking problem. He's an anger-prone bully who tends to make dangerous decisions. Nevertheless, he has settled into a comfortable existence with his beautiful wife Annie (Kelly Lynch). But things turn to crap after a small plane crashes close to their cozy little fishing boat, and Dave pulls a drowning girl from the wreckage. It's not long before a sinister DEA agent starts asking questions, and Dave and his new little family are embroiled in exactly the type of rotten shitstorm that he wanted to escape.
Or perhaps—and this is where the film becomes modestly interesting—Dave has a masochistic personality, and he really does want to reenter all the sleaze and corruption that described his former life. How else to explain his need to break this thing wide open by loudly and violently investigating across New Orleans? That's an interesting question, but it becomes lost in the film's bloated length, and too many characters vie for attention.
There are a few interesting performances to enjoy in Heaven's Prisoners. I got a kick out of Mary Stuart Masterson's character Robin, a hooker from Dave's past that helps him through some tough times. Eric Roberts turns in a forceful performance that's rich with sleaze. And Teri Hatcher gives us an enticing all-nude balcony scene, as well as a tainted film-noir femme fatale. These characterizations—even Dave, to a point—are tantalizing, but the film never manages to live up to them.
HOW'S IT LOOK?
New Line presents Heaven's Prisoner's in a surprisingly fine anamorphic-widescreen transfer of the film's original 1.85:1 theatrical presentation. This effort has an impressive level of detail, reaching into backgrounds. But the most remarkable aspects of the image are the depth of the color and the solidness of the blacks. The palette is saturated and rich, looking positively scrumptious. I did notice very minor edge halos, and I mean very minor. And I saw a few instances of mosquito noise on complicated patterns. But against expectations, this transfer is incredible.
HOW'S IT SOUND?
I was surprised to find that the DVD offers three sound options—a stereo surround track, a Dolby Digital 5.1 track, and a DTS 5.1 track. The presentation is suffering a bit from a loss in fidelity, and the result is a slight hollowness and brittleness at the high end, particularly in the dialog. However, the front soundstage is quite wide, creating an immersive experience, and the low end is deep and tight. Surround activity is limited to ambient noise on both the 5.1 tracks. In fact, I noticed no differences between the Dolby and DTS tracks, leading me to question why both were included, let alone the original stereo track.
WHAT ELSE IS THERE?
All you get are Theatrical Trailers for Heaven's Prisoners, Blink, Lawnmower Man 2, and Excessive Force.
WHAT'S LEFT TO SAY?
Heaven's Prisoners is yet another could-have-been notch in the belt of Phil Joanou's career. Still, the film is worthy of a rental, particularly considering the DVD's above-average image quality.
Sponsored Links
Sponsored Links