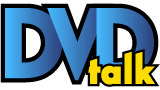 Other // R // October 2, 2003
---
Bubba Ho-tep
Director: Don Coscarelli
Starring: Bruce Campbell, Ossie Davis
Bubba Ho-Tep is a mixture of comedy and horror and is definitely one of the
most imaginative films I've seen in a verrrrry long time.
Don Coscarelli (Phantasm, The Beastmaster) took a short story by Joe R. Lansdale
and brought it to life with the help of Bruce Campbell playing a geriatric
Elvis and Ossie Davis in the roll of a black John F. Kennedy. Both actors turn
in terrific performances and keep a straight
face no
matter how odd and goofy the ride gets.
This movie is not fast paced by any means.
The dialogue was the main focus for me and added a lot to the movie. Sometimes
touching, sometimes crude with a quite a few hysterical one liners, this script
is a winner.
I don't want to give away too much about the movie so I'll just give you a
basic plot summary; Elvis and JFK battle against an ancient mummy to save souls.
I was lucky enough to get to see this one in the theater here in Memphis,
even though it has no distribution deal. I can't help but wonder why no one
has picked up this wonderful film. I urge anyone to see this film in the theaters
if they get a chance, I doubt you will be disappointed.
Sponsored Links
Sponsored Links