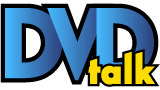 Three's Company: Season One
List Price: $19.98 [Buy now and save at Amazon]
---
The Show
---

2003 marked the surprising death of John Ritter, a charismatic actor/comedian who fell victim to an unknown heart complication at the young age of 54. Although he appeared in films as varied as Sling Blade and Problem Child, Ritter was best known for his starring role in Three's Company, a popular sitcom from the late 70s-early 80s. Well, perhaps 'popular' is a bit of an understatement: it ran for an unprecedented eight seasons (1977-84) and featured a total of 172 episodes. There were two (sort of) spinoff series as well: The Ropers, which ran briefly from 1979-80; and Three's A Crowd, which ran after Three's Company ended (1984-85). Based on the British seres Man About the House, Three's Company can't be considered a completely original idea, but it's still a very successful adaptation.


There's a reason it was so successful: it was a good show, made funnier with great performances by John Ritter. It was never a staple of mine growing up (even in syndication), but I found it to be a refreshing diversion from whatever else was on at the time. Here's how the show started: Two women (Janet and Chrissy) are looking for a roommate, and a guy (Jack) quickly jumps at the chance to move in. Problem is, the landlords wouldn't go for this, so he only gets to move in after pretending to be homosexual. There were plenty of misunderstandings and other amusing situations that made up the bulk of the comedy; in fact, I'm actually surprised it lasted as long as it did. In this day and age, I'm not so sure Three's Company would have done nearly as well in the ratings. Heck, I doubt anybody would have even bought the pilot (but you never know!). Still, it's pretty obvious that this show walked a very delicate line back then too, especially to be aired prominently on network TV.


With the aforementioned tragic death of Mr. Ritter earlier this year, the eventual DVD release of this landmark show was inevitable. I'll be honest with you---good intentions and "tributes" aside, the pessimist in me sees this DVD release as cashing in on the tragedy. Either way, the brief first season is finally here on DVD from Anchor Bay Entertainment. Running only 6 episodes in length (it was a mid-season replacement), this modestly-priced DVD is just what Three's Company fans have been waiting for. Well, sort of, but more on that later. Let's see what episodes we get in the meantime:

Season One Episode List (with summaries):

A Man About The House:

Three's Company begins here, as two women (Janet and Chrissy) are looking for a replacement for their former roommate, who went off to get married. Their party the night before was a huge success, but it seems they didn't do a bang up job of cleaning the place afterwards…Jack Tripper (John Ritter) is still fast asleep in the bathtub. He seems interested in being their roommate (who wouldn't?), so they convince their landlords (Mr. and Mrs. Roper) that Jack is gay. That's cool with them, I guess.


...And Mother Makes Four:

Chirssy's mother drops in for a surprise visit, but Jack is still moving into the guest room. She obviously has no idea what's really going on, of course. Long-time sitcom actress Priscilla Morrill guest-stars as the mother.


Roper's Niece:

Mr. Roper decides to let Jack escort his niece around town when she comes to visit. It turns out she's quite the wild one, and tries the moves on Jack. He doesn't mind, of course, but therein lies the problem…if he goes straight, he moves out. Choices, choices. Boy, with the themes of "turning a gay guy straight" running rampant here, could you imagine the red flags and angry phone calls from today's Nielson family?


No Children, No Pets:

The happy trio gets a pet, which they have to hide from the Ropers. It's a shame, too…what a cute lil' fella! Also included in this episode: Chrissy deals with a sleepwalking problem. Geez, what a weird combo…sleepwalking and pets.


Jack the Giant Killer:

While at a bar, a young tough makes a pass at the two ladies. Naturally, they call on Jack to defend their honor, but he backs down. Of course, he's now branded a coward. Still though, he lives with two ladies, so you can't feel that sorry for the guy…


It's Only Money:

Trouble brews as the rent money is stolen, so the three call the police to get to the bottom of things. Turns out that the money was picked up by Mr. Roper himself (who forgot to leave a receipt), so all is well again. With that, season one draws to a close.


Overall, there's a good mix of episodes here. These are all very entertaining, and have plenty of laughs to keep you watching. Looking back, it really wasn't a bad start for a show that came out of nowhere and was just growing its legs. Fans will be thrilled to finally have these on DVD (courtesy of Anchor Bay), so let's keep things moving. Onward!

Quality Control Department
---







Video Presentation:





The video is reasonably good here, but it could have been better. While the image is on the soft side, this is a television show from the 70s, and an exceptionally low-budget one at that. Still, these episodes are very clean, and have probably never looked better---so I guess that's the best compliment I can give them. Also, since there's only about two hours' worth of shows here, they get a good amount of room on this single-disc release. Overall, this is a pretty good job from Anchor Bay, but I really hope future season sets can offer some improvement.






Audio Presentation:





The audio is exactly what you'd expect from a 25-year old TV show…a little dull, but clean and clear nonetheless. Presented in the original mono, Anchor Bay thankfully didn't monkey around with the audio, as it wouldn't have added much anyway. What you get here is a good audio presentation, for what it is. Like the video, the audio is probably the best this show has ever sounded, so fans needn't worry...this won't disappoint in the least.






Menu Design & Packaging:





The menu designs were better than I thought they'd be. Based on the rather bland cover artwork, I was expecting static menus, but luckily I was wrong. The menus are colorful and nicely animated, with the familiar theme song of Three's Company playing in the background. This was a nice presentation, and hopefully they'll continue the style for future season releases.






Bonus Features:





Here's the part where Anchor Bay really dropped the ball. A second disc could have easily been added with a few bonus features, but no dice. It would have been nice to see some bloopers or outtakes, or a cast retrospective. With the aforementioned theory about the timing of this release, it was probably a rush job. Still though, this was a mid-season replacement and might not have had much to choose from in the way of supplements. For this season, there's nothing more than a John Ritter Tribute (one whole screen of text!) and an advertisement for Season Two. Fortunately, Anchor Bay promises much more for the next season (dubbed as a 'Special Edition' coming in February 2004), so we'll have to wait and see if they deliver. For now, we'll have to settle for this small, modestly-priced appetizer. Although it's fortunate that we're finally getting these shows on DVD, I'm hoping that Anchor Bay puts a little more effort into the second season; otherwise, a lot of long-time fans might be really upset (and the last thing we need is a pack of angry Three's Company fans, let me tell you!).





Final Thoughts



---

Well, this wouldn't be a bad purchase for any fan of classic TV. Fans of the show have probably had this on pre-order for like a month, so I'm sure you'll enjoy yourselves. If anything, it's worth it just to see how much has changed in the 25-odd years since Three's Company originally aired. While this could have been a much more thorough release, let's look at this objectively: overall, you get the first six episodes of a landmark show for well under $20. I think it's a fair deal, so this one is easily Recommended. It's too bad that John Ritter passed away so suddenly, but at least fans of his get another chance to relive some good memories.

---
Randy Miller III is a part-time cartooning instructor based in Harrisburg, PA. He also does freelance graphic design projects and works in an art gallery. When he's not doing that, he enjoys slacking off, general debauchery, and writing things in third person.
---
C O N T E N T

---
V I D E O

---
A U D I O

---
E X T R A S

---
R E P L A Y

---
A D V I C E
Recommended
---
E - M A I L
this review to a friend
Sponsored Links
Sponsored Links