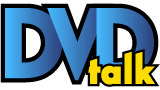 member of the Online Film Critics Society


I enjoy watching movies of all eras and genres, although I have a weak spot for slow, strange comedies and terrible sequels. I hope that even when you disagree with what I write, you understand what I felt and why I felt it.

I highly appreciate direct feedback, including grammatical/spelling errors (really -- I'm not sensitive, and I'd rather fix a mistake) and people just telling me that I'm an idiot, so please drop me a line if you have something to say.

I have previously done feature/news writing and database work for Boxoffice.com, and I have a totally defunct blog called The Following Preview. You can also follow me on Twitter, friend me on facebook, and check out my film-watching at Letterboxd.
Babyteeth (Blu-ray)
Claudine (The Criterion Collection) (Blu-ray)
Cold Light Of Day [Limited Edition] (Blu-ray)
Variety (Blu-ray)

Sponsored Links
Sponsored Links