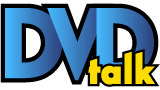 List Price: $28.95 [Buy now and save at Hkflix]
---
The Movies:
NOTE: Please be aware that this DVD is a Korean import and is coded for Region 3 DVD players. In order to view this DVD, you'll have to have either a Region 3 coded or Region Free DVD player. [Recommended Region Free Players] It will not play in standard Region 1 North American DVD players.
Pak Chan-Wook's (director of Sympathy For Mr. Vengeance and JSA) latest film, Old Boy, teams him with Korean actor Choi Min-Sik (of Shiri and The Quiet Family), this time on an adaptation of the Japanese Manga of the same name by Tsuchiya Garon and Minegishi Nobuaki. The results are nothing short of amazing in one of those rare films that lives up to the hype surrounding it.
Oh Daesu (Choi Min-Sik) finds himself in a very unusual prison after waking up from a bender one night. He was on his way home to his wife and daughter, but never makes it there. No one will tell him where he is, why he's there, or how long he's expected to stay. While in prison, he's routinely subjected to gassings, and forced to eat the same meal everyday. All he has for companionship is his notebooks, which he fills with his confessions, and the television, which he uses to stay current with world events and news. It's through the local news one night that he hears of his wife's death, that she's been murdered, and that he is the police's prime suspect. He vows revenge against whoever set him up once he escapes, which he does, fifteen years later.
Once he's in the outside world, he sets about trying to piece his life back together and figure out what exactly happened. He revisits some old connections and, with the help of a young female sushi chef named Mido (Kang Hye-Jeong) that he meets seemingly be chance at a restaurant one night, begins to figure why he was setup and by whom. Or at least he thinks he does.
And I'm not going to go into anymore detail on the plot than that. Knowing anything else before going into the film would be a grave disservice to the viewer as it would be way too easy to spoil it for those who have yet to see this minor masterpiece.
Pak Chan-Wook does an excellent job of bringing this movie to life. If some of the elements sound implausible, once the movie gets going it's plenty easy to overlook them as the film pulls you deeper into it as it progresses. Some of the stylistic choices are slightly reminiscent of the look David Fincher conjured up for Fight Club but without the gratuitous morphing from scene to scene. Old Boy has a gritty, stylish look that suits the shocking, punctuating violence of the story quite appropriately. The grays and greens of the hallways contrast nicely against the reds of the cells during the prison scenes while the cool green and blue hues of the water stand out against the blacks of the finale.
The cinematography is also interesting, as are some of the techniques used in telling the story such as a DePalma-esque split screen effect and montage of events such as the World Trade Center attacks and the death of Prince Diana set aside footage of Oh Daesu in prison to show how much has happened in the world since he was locked up. Camera movements are very fluid and natural, but also slick and pleasant to watch, aided by some unusual computer graphics for a few of the scene transitions.
Choi Min-Sik is exceptional in the lead. He plays his part with equal amounts of pathos and intimidation, lending his jowled looks and unusual physical attributes to the role and creating a wonderful sense of menace. Seeing as he did all his own stunts for the film, the fight scenes have an air of believability to them lacking in a lot of modern films, and sadly for animal rights activists, so does the scene where he chows down on an all too real squid (though this isn't considered all to unusual in Korean culture). He's able to brilliantly portray all the physically and emotionally demanding aspects the script requires with realism, and he makes it look easy.
Make no mistake, Old Boy is a dark and depressing film that, although it has a few instances of effective black comedy, hits like a punch to the groin. It is also incredibly well made and extremely compelling.
The DVD

Video:


The anamorphic 2.35.1 transfer looks very, very nice on this DVD release. Blacks are solid, colors are very well defined and flesh tones look lifelike and natural. Compression artifacts and edge enhancement are almost non-existent and there isn't a whole lot to complain about aside from the fact that there is a smattering of print damage noticeable throughout the film, which surprised me considering that it isn't very old. It's not terribly distracting, it won't suck you out of the film or anything like that, but if you look for it, it's definitely there. Other than that minor problem, this transfer is rock solid and looks great.
Sound:
Surround sound options are available in a Dolby Digital 5.1 mix and a DTS 6.1 mix. Also, a Dolby Digital 2.0 mix is available as well. The DTS mix is great – very active and properly balanced demonstrating distinct channel separation, crystal clear dialogue, and great use of the rear channels for sound effects and background music. The Dolby Digital 5.1 mix has slightly less LFE in it, but is also quite solid. The 2.0 mix is obviously the lesser of the three efforts but still of good quality. Optional subtitles are available in Korean and in English. Clarity is great on all three tracks, and the DTS mix sounds exceptionally good, particularly when the soundtrack kicks in or when the action/fight scenes take place. When the window shatters towards the end of the film you can almost feel the glass as it scatters around on the floor. Great stuff.
Extras:
The good news is that Starmax has wisely put all the supplements, of which there are a few, on the second disc so as the maximize the space on the movie disc to ensure solid A/V quality. The bad news is, none of these extra features have any English subtitles, making them not only hard to navigate, but pretty much impossible to understand unless you speak Korean.
Available via a virtual jukebox of sorts is the only really English-friendly feature, the film's complete soundtrack. Music plays a very important role in the overall feel of the film and having the eclectic compilation of pieces chosen to make up the score is a nice bonus for those who enjoyed the movie. While you're probably not going to want to listen to every piece of music here in its entirety over and over again, some of the songs are truly outstanding compositions and being able to listen to them without the dialogue and sound effects overtop is quite an enjoyable experience. Ten songs are included in total.
A fairly lengthy 'making of' documentary can be found, but the lack of English subtitles makes it rather difficult to go into too much detail about. It does feature some audition footage, some line readings, and pre-production information, and it's unfortunate that there aren't any subs available, as it looked like it could have been quite interesting. With this being a Korean disc made for a Korean audience though, you can't really fault Starmax for not subtitling the extras, even if on a personal level I found this decision regrettable.
A teaser trailer, a theatrical trailer, a television promo spot and a music video (again, all without English subtitles) are also included, rounding out the extras nicely. Worth mentioning though is just how nice a job they've done with the packaging on this release. The two disc set rests inside a slipcase which is covered in what looks like archival paper, giving the entire set a very prestigious look.
Final Thoughts:
Old Boy is a dark movie that proves to be more than just a little bit disturbing, but it's executed with such skill by its director and lead that it really deserves to be seen by a wider audience. The subject matter might put some people off and the film is quite grim, but regardless, I don't see how I can give this film a rating any lower than Highly Recommended.
Ian lives in NYC with his wife where he writes for DVD Talk, runs Rock! Shock! Pop!. He likes NYC a lot, even if it is expensive and loud.
---
C O N T E N T

---
V I D E O

---
A U D I O

---
E X T R A S

---
R E P L A Y

---
A D V I C E
Highly Recommended
---
E - M A I L
this review to a friend
Sponsored Links
Sponsored Links