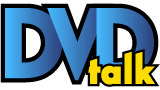 List Price: $17.95 [Buy now and save at Hkflix]
---
Note: This is an import title in NTSC format from Hong Kong. Though available online and at many specialty shops throughout America, a region-free or Region 3/NTSC player is required when viewing this title.

Though its DVD jacket promises a "musical romp" along the lines of an Elvis Presley vehicle, specifically Viva Las Vegas (1964), in fact the Shaw Bros. production of Young Lovers (1969) in an amalgam of romantic musical comedies from several different sources, and Elvis movies only very slightly. Still, it's an entertaining enough movie offering a fascinating glimpse into a type of Hong Kong film long popular there, though virtually unknown everywhere else.


The film's set-up borrows heavily from Billy Wilder's Sabrina (1954). Yufeng (Jenny Hu) is the daughter of chauffer Wang. Both work for Dafa, a conglomerate of cruise ships and hotels, with Yufeng secretary to its grandmotherly co-founder. As the film opens, everyone eagerly anticipates the return of Yingwei (Yang Fang), the founder's grandson and a notorious playboy. He's spent the last several years in London, but returns to Hong Kong to assume the company's presidency. However, Yingwei's wiry cousin, Lin Dacheng (in the type of part frequently played by Roddy McDowall in Hollywood films), and Uncle Zhongpeng have been secretly plotting to take control of the company themselves.


When Yingwei shows up dressed as a Mod and sporting a Beatles-style haircut, his grandmother is not pleased and threatens to turn the presidency over to Dacheng, but Yufeng comes to his rescue. She dons a blonde wig, essentially passes herself off as a hooker, gets him drunk, and while he's passed out cuts his hair. She also transforms him into a responsible executive, an impressive if hardly believable feat.


Eventually, Yingwei travels to Japan, to a Chinese-owned ski resort to sing in a band and where no one realizes he's Dafa's new president, passing himself off as an ordinary guy named Robin. (This is apparently wordplay on the Mandarin word for "boss," which sounds something like "robin.") By extraordinary coincidence, the old couple who run the hotel with their beautiful daughter, Qiuming, is being pressured to sell their resort to Lin Dacheng and Uncle Zhongpeng, who have been conducting business in Japan without anyone's knowledge. As Yingpei tries to set things right in this snowy paradise, he must choose between Yufeng (whom he has known since childhood, natch), exotic Qiuming, or that strange blonde he just can't get out of his mind.


Young Lovers was written and directed by Umetsugu Inoue, a Japanese filmmaker sometimes (though incorrectly) billed as Umeji Inoue. He began directing in 1952 and, after early years at Shintoho and Nikkatsu, moved freely from studio-to-studio after that, alternating between Shochiku, Toho (via subsidiary Takarazuka), Daiei and, later on, Toei. In the mid-1960s he began directing movies for Shaw Bros., but continued making movies in Japan as well. When the genres he specialized in, mostly American-style movie musicals, fell into decline in the early 1970s, he returned to Japan permanently and continued working there until at least the mid-1980s. He seems to have since retired.


In both his musicals made in Japan and in Hong Kong, Inoue essentially adapted archetypal American musical plots for their respective markets. His Japanese musicals were infused with Japanese concerns, while his Shaw Bros. films, such as Hong Kong Nocturne (1967), Inoue's first and possibly best Hong Kong musical, have a greater emphasis on elements of more interest to Hong Kong audiences. Young Lovers appears equally influenced by Japan's Wakadaisho movies (several of which were shot in Hong Kong), especially It Started in the Alps (Arupusu no Wakadaisho, or "Young Guy of the Alps," 1966), which starred Yuzo Kayama as a singing college student who vacations and falls in love in the Swiss Alps.


Despite all this borrowing, Young Lovers is a bright, entertaining romantic comedy. Though Yang Fang isn't terribly charismatic, he has good comic timing (in the broad, Hong Kongese sense) and a decent voice, while Eurasian actress/model Jenny Hu picks up the slack. She's terrific, beautiful with a strong screen presence, and when her character is absent during the picture's middle-third it becomes somewhat less interesting.


Inoue expertly blocks and edits his scenes with an especially good eye for widescreen composition, with shots generally more carefully considered and polished than the average Hong Kong film. His script becomes dangerously claustrophobic in its first half -- nearly the entire first hour takes place in the same office building -- but once the story moves to Japan's snow-capped mountains, Inoue makes good use of the picturesque location.


The songs have notably innocuous lyrics (at least in the English translations) but are pleasingly tuneful and singularly evocative of late-1960s pop. Curiously and most incongruously, the theme from Bonanza, in an arrangement for electric guitar, is heard several times during the film.


Video & Audio


Young Lovers is presented in 16:9 anamorphic format, preserving its original Shaw Scope (2.35:1) widescreen ratio. The image is still a bit soft, though an improvement over the 4:3 letterboxed titles Celestial Picture's Shaw Bros. line began with. The colors are bright and the image clear. The mono sound (with Mandarin dialogue), credited as Dolby Digital, is similarly over-tweaked, with much of it rather tinny, sounding as if it were amplified through a long aluminum tube. Optional subtitles are available in English, traditional Chinese, Malaysian and Indonesian. The English subtitles use white font and are on the small side, but okay.


Extra Features.


Supplements include a Trailer, actually a contemporary promo for this and several other Shaw releases, along with a smattering of Color Stills, and glimpse at the Original Poster. Also included are Production Notes and a Biography & Selected Filmography section. The former is basically useless, but the bios are a bit more detailed and interesting.


Parting Thoughts


Though it hardly breaks any new ground, Young Lovers is an entertaining, sometimes charming escapist entertainment, an old-fashioned musical comedy with good songs and a fascinating glimpse into the type of romantic fantasy Hong Kong audiences dreamed about nearly 40 years ago.


Stuart Galbraith IV is a Los Angeles and Kyoto-based film historian whose work includes The Emperor and the Wolf -- The Lives and Films of Akira Kurosawa and Toshiro Mifune. His new book, Cinema Nippon will be published by Taschen in 2005.
---
C O N T E N T

---
V I D E O

---
A U D I O

---
E X T R A S

---
R E P L A Y

---
A D V I C E
Recommended
---
E - M A I L
this review to a friend
Sponsored Links
Sponsored Links