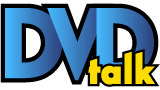 List Price: $17.95 [Buy now and save at Hkflix]
---
Note: This is an import title in NTSC format from Hong Kong. Though available online and at many specialty shops throughout America, a region-free or Region 3/NTSC player is required when viewing this title.

Nineteen sixty-six was a banner year for the James Bond imitators. The Broccoli/Satzman series for United Artists had become a worldwide phenomenon, and as Thunderball, released at the very end of 1965, broke box office records all over the world, everyone and his mother tried to cash in. Beyond Harry Palmer and Derek Flint and Matt Helm in Hollywood and London, Bondmania quickly spread to the rest of Europe and throughout Asia.


All Hell broke loose. The French sent OSS 177 on a Mission to Tokyo (Atout coeur a Tokyo pour O.S.S. 117), in Germany James Vine (Stewart Granger) was investigating The Secret of the Yellow Monks (Das Geheimnis der gelben Moche), while in Denmark Frede Hansen and Agent Smith were yucking it up in Relax, Fred (Slap af, Frede!). It was only a matter of time before Hong Kong's Shaw Bros. joined the 007 bandwagon: theirs was the The Golden Buddha (Jin pu sa, 1966), a surprisingly tame film lacking that studio's usual energy and sometimes outrageous chutzpah. It has none of the Day-Glo eye candy and delirious absurdity of, say, Yasuharu Hasebe's Black Tight Killers (Ore ni sawaru to abunaize, 1966), or the goofy sense of fun seen in Takashi Tsuboshima's "International Secret Police" movies.


Despite a trailer promising "suspense in the Bond tradition," for most of its running time The Golden Buddha is an ordinary tale of foreign intrigue. On a plane bound for Singapore, Paul Cheung (Paul Chang Cheung, playing himself perhaps?) runs into an old friend from judo school, Chung Cheung, the latter heading for Thailand to visit his brother on an urgent matter. Stopping in Bangkok, their briefcases get mixed up and Paul finds himself in possession of Cheung's golden Buddha statue, with what appears to be engraved instructions something like the combination to a safe.


After Cheung ends up dead, Paul has the instructions tattooed on his leg and eventually learns the Buddha is one of three that, when their secrets are pooled, will lead to buried treasure. He's approached by a woman claiming to be Cheung's sister, Mei-nan Chan, but it's obvious to all but Paul that she's actually a spy, Agent Number 4 (the wondrously-named Fanny Fan, very sexy), a femme fatale in the Skeleton Gang, a low-rent SPECTRE-type group also in search of the lost loot.


Eventually Paul finds the real Mei-nan (Jeanette Lin Tsui), but both are captured and taken to the Leader's (no other name is given) underwater lair.


Most of the Bond imitators swiped the surface elements of the early Bond pictures -- the gadgets; the megalomaniac, larger-than-life villains; Playboy-influenced attitudes about sex -- without really trying to understand what really made the early Bonds so good. And while all of these are present in The Golden Buddha, it's also meekly, tamely presented, as if testing the waters, until the outrageous tackiness of the underwater lair scenes, which sharply contrast the relative restraint that preceded it.


It's not clear what Paul does for a living, but he's no spy and not much of a character. What little character there is comes straight out of the plot, which sends him chasing one clue after another. But, to borrow a phrase, logical storytelling never goes out the window: it never enters the room. After tattooing the Buddha's secret to his leg (a rather extreme move given the circumstances) and captured by the Skeleton Gang, Paul is completely stripped yet improbably no one notices the cryptic instructions, which aren't exactly typical tattoo material. When Paul and Mei-nan finally reach the site of the treasure, they dig it up with a shovel and pick axe that have materialized out of nowhere.


The dialogue is equally bad. Captured by the Skeleton Gang, Mei-nan asks Paul if they're in danger. "Maybe," he says, "but they serve us like guests. [And] we're dressed beautifully!"


The film was shot on location in Bangkok and around rural Thailand, and these scenes are visually interesting and predate James Bond's visit there (in The Man with the Golden Gun) by nearly ten years. However, much of the rest of the film, including some exteriors, were all too obviously filmed at the Shaw Bros. Studios. For a long sequence aboard a train, rear screen projection (for the view out the windows) is eschewed in favor of a patently phony painting of the Thai countryside going round-and-round on a conveyer belt. It's almost as realistic as the background drawing of a Warner Bros. cartoon.


Director Lo Wei went on to considerable fame for his part in launching the international careers of Bruce Lee (in The Big Boss and Fists of Fury) and, in his early days as a leading man, Jackie Chan. But here Lo Wei's direction is disappointing. Rather surprisingly, fight sequences show none of the influence of director Terence Young's and especially Peter Hunt's groundbreaking editing techniques developed in the Bond films. Instead, fights are shot in the manner of a Republic serial: wide, static medium shots of heavily-choreographed action.


Conversely, the music is all too much in the Bond style. Much of it was, er, "appropriated" from the soundtrack album of Thunderball, with one of John Barry's cues brazenly used repeatedly, at least four times. There's also a lot of Elmer Bernstein's music from The Great Escape. Needless to say, neither is credited.


The underground lair provides a few laughs, but it comes very late in the film, long after interest has pretty much waned. It's colorful but garish, more like something in an Irwin Allen TV show than designed by Ken Adam for a Bond picture. Spacious with porthole-like windows it resembles a tacky airport terminal lobby. As is common in Asian fantastic melodrama, no costume is too outrageous and the Leader's get-up -- Dracula cape, gold jumpsuit, and gangster sunglasses -- falls right in line.


Video & Audio


The Golden Buddha is presented in 16:9 anamorphic format, reflecting its original Shaw Scope (2.35:1) widescreen ratio. The image is on the soft side, but okay. (There was apparently some controversy over Celestial's initial 16:9 Shaw titles; this may be one of them.) The mono sound (with Mandarin dialogue), credited as Dolby Digital, is fine, better than the tinny soundtrack on Young Lovers. Optional subtitles are available in English, traditional Chinese, Malaysian and Indonesian. The English subtitles use white font and appear over the image, not in the black space below the frame.


Extra Features


Supplements include an original Trailer, also 16:9, and a contemporary promo which edits scenes more in line with the classic Bonds. There's also the usual smattering of Color Stills and glimpse of the Original Poster. As almost always with these things, the Production Notes are practically useless, but the Biography & Selected Filmography section has useful information.


Parting Thoughts


The Golden Buddha isn't nearly as much fun as it sounds, but it's not bad for a cheap little thriller if one goes in with low (or zero) expectations. The ingredients are there: beautiful women, super-scientific gadgets, an outrageous villain. But a little more outrageousness, or a more convincingly logical story, would have gone a long way.


Stuart Galbraith IV is a Los Angeles and Kyoto-based film historian whose work includes The Emperor and the Wolf -- The Lives and Films of Akira Kurosawa and Toshiro Mifune. His new book, Cinema Nippon will be published by Taschen in 2005.
Sponsored Links
Sponsored Links