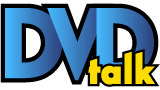 List Price: $17.95 [Buy now and save at Hkflix]
---
Note: This is an import title in NTSC format from Hong Kong. Though available online and at many specialty shops throughout America, a region-free or Region 3/NTSC player is required when viewing this title.

An extraordinary movie that in some respects is like a modern-day Red Beard (Akahige, 1965), The Learning Circle (Gakko II, 1996) is yet another gem of a film by Yoji Yamada (Twilight Samurai), the veteran writer-director whose movies have long been popular and critically acclaimed in Japan but which stubbornly remain undiscovered in the west. Until Hong Kong's Panorama Entertainment began releasing Yamada's movies on DVD, English subtitled versions were nearly impossible to see beyond the festival circuit. Now at last these movies, most of which are being released by Panorama as part of their "Century of Japanese Cinema" line, are finally getting some exposure and long overdue acclaim among DVDs buffs and hard-core cineastes, but they deserve a wider audience still.


The Learning Circle is actually a quasi-sequel to A Class to Remember (Gakko, 1993); star Toshiyuki Nishida plays a teacher in both films, but his character and the settings are completely different, and so work as stand-alone movies. (A Class to Remember is very good. This is better.) The Learning Circle is set in snowy Hokkaido, at the Ryubetsu Handicapped High School where mentally retarded teenagers live and study in a three-year program away from their families, all in the hope that some of them will eventually find work and lead semi-independent lives.


As with A Class to Remember, The Learning Circle balances its focus between the hard struggles of both teachers and their students. Yuya (Hiroshi Kanbe) is seriously disabled, prone to violence and destructive behavior when not in the presence of his mother. He arrives at Ryubetsu at the same time as Takashi (Hidetaka Yoshioka), a more functional teenager but so bullied by classmates at his regular high school he's been pounded into an unresponsive, near-catatonic state.


As experienced teachers Ryuhei "Ryu" Aoyama (Nishida) and Reiko Kitagawa (Ayumi Ishida) try to connect with their new class, neophyte instructor Kobayashi (Masatoshi Nagase) is unhappily assigned Yuya, whose frequent outbursts leave the teacher bruised and exhausted and, after several months with no sign of improvement, extremely frustrated. Takashi and Yuya gradually bond, however: Takashi opens up as he becomes protective of Yuya, someone even less understood and more vulnerable than he, while Yuya reciprocates Takashi's attentions by learning to control his behavior and communicate with others as best he can.


Except for Yoshioka, best known in the west as Tora-san's nephew in that series of movies, and as one of the grandchildren in Kurosawa's Rhapsody in August (1991), the rest of the students, apparently, really are mentally handicapped, including the actor playing Yuya. In this part Hiroshi Kanbe is nothing short of amazing. It's clearly a performance given the script's requirements, but just how director Yamada was able to pull it out of him (and the rest of the class, all of whom become fully-dimensional characters) is anyone's guess, though Yamada does seem to have used multiple cameras for some scenes.


Yoshioka is likewise very good; only his familiarity with Japanese audiences works against the complete acceptance of the character. It's a difficult part to pull off, the kind of showy role actors tend to indulge themselves, but like Yoji Yamada's direction the acting is largely invisible.


Over the years, Toshiyuki Nishida has virtually cornered the market playing working class heroes, the Heisei-era Everyman in both comedies and dramas. As the dedicated Ryu, Nishida is utterly convincing, a perfect balance of workaday experience and unabashed affection. Down to his tiniest mannerisms Nishida really is convincing, like the favorite teacher everyone has known. Yet he's not idealized. A divorced father with a troubled teenage daughter of his own, Ryu has better luck with his students than with his own family.


All told, this a film of exceptional honesty, the antithesis of shameless drivel like Patch Adams (1998). Yuya constantly shits and wets his pants -- graphically shown -- and Kobayashi is given the unenviable task of cleaning up the mess. And yet when Kobayashi complains about it, Ryu comes down hard, noting, "It's your job to be troubled," later asking rhetorically if their work is any less dignified and important than an esteemed professor lecturing his university students.


Ryu's extraordinary patience and uncanny ability to break through to the seemingly hopeless Yuya recalls Dr. Akahige (Toshiro Mifune) patiently feeding medicine to a resistant little girl (Terumi Niki) in Kurosawa's Red Beard, after his inexperienced student (Yuzo Kayama) has given up on her. Fed up with Yuya's endless destruction of everything around him, Kobayashi, his clothes soaked in paint and Yuya's urine, is ready to give up. Ryu, stepping in, sits down with the boy, handing him a large ream of paper. Yuya begins ripping up the sheets one-by-one, tossing them high into the air. But what Kobayashi can only see as mindless destruction Ryu recognizes as something else: Yuya is calmly concentrating on the paper. He's not destroying things out of malice, but rather because it's an activity that he, in his limited capcity to understand, can calmly focus on.


Although generally highly regarded in Japan, director Yamada has his dissenters, especially in the west, by critics who don't quite know what to make of a career that is pretty much without parallel anywhere in the world. In an era of Takashi Miike and "Beat" Takeshi, Yamada's uncluttered, unhurried direction and character-driven stories seem out of step with the fashionable, style-to-spare nihilism of the competition. Aaron Gerow, in his extremely negative review of the film for The Daily Yomiuri (October 3, 1996), observes that "no one in [The Learning Circle] is cruel, or power-hungry, or coldly calculating. Everyone is basically good deep down inside," as if good movies required cruel and coldly calculating characters. Besides, those in The Learning Circle aren't absolutes anyway. Each has his good points and his imperfections. No one's a saint, nor is this a utopian vision.


Gerow, an otherwise fine writer, argues that Yamada's "films bypass truly frightening stories of institutional power, structural corruption, and oppression by the community." But such statements miss the point, since Yamada -- as evidenced in the film -- is at once less pessimistic about teachers and more critical of societal intolerance than Gerow is willing to credit him with. Yamada, whom Gerow calls "deeply conservative," is in fact almost beloved by the Japanese Communist Party, which Yamada has supported though the years. But more to the point he is virtually alone among Japanese filmmakers making movies about the plight of the underclass. Rarer still, through his identifiable, very human characters Yamada connects with his audiences, offering them much more than a "teary-eyed glow" as the lights come up, leaving them with a greater understanding of those less fortunate than themselves.


Video & Audio


The Learning Circle is presented in non-anamorphic widescreen, cropped to reflect its original aspect ratio, 1.85:1. The image is generally free of dirt and other imperfections though, like all of the masters provided to Panorama by Shochiku, far less pristine than it needs to be. There's some pixilation in a few scenes, but it's not bad. The stereo sound is not aggressive but effective, making good use of Isao Tomita's lovely score. Optional Chinese and English subtitles are included. The English subs are fairly good, and are positioned in such a way that those wanting to adjust the image for their 16:9 sets will still be able to read them.


Extra Features.


There's not much here, just a director's biography and filmography (in both Chinese and English), both repeated in the CD-shaped booklet included with the disc.


Parting Thoughts


This is a movie everyone should see, especially parents and teachers of handicapped children, who will recognize themselves somewhere in its story. For others, it looks hard and honestly at the issues of raising such children, and overall is the kind of movie those who generally avoid foreign language films will likely embrace. Highly recommended.


Stuart Galbraith IV is a Los Angeles and Kyoto-based film historian whose work includes The Emperor and the Wolf -- The Lives and Films of Akira Kurosawa and Toshiro Mifune. His new book, Cinema Nippon will be published by Taschen in 2005.
---
C O N T E N T

---
V I D E O

---
A U D I O

---
E X T R A S

---
R E P L A Y

---
A D V I C E
Highly Recommended
---
E - M A I L
this review to a friend
Sponsored Links
Sponsored Links