Walt Disney Treasures - The Adventures of Oswald the Lucky Rabbit
List Price: $32.99 [Buy now and save at Amazon]
---
As part of the upcoming Wave Seven for the enormously popular (and certainly controversial) Walt Disney Treasures line of tinned DVD collections, Walt Disney Treasures: The Adventures of Oswald the Lucky Rabbit debuts next month, giving animation fans and Disneyphiles a truly groundbreaking look at one of the "holy grails" of Disney animation - Walt's first commercially successful cartoon character and the direct precursor to Mickey Mouse: Oswald the Lucky Rabbit. And I write "groundbreaking" because except for various later releases of Universal's series of Oswald cartoons (after Walt was essentially removed from the project) and public domain copies, this is the first time since 1927-1928 that the Oswald cartoons have been released under the Disney banner.
In a "trade" that made headlines back in 2006, ABC (owned by Disney) swapped certain assets with NBC (with its ties to Universal), which included announcer Al Michaels returning to NBC, and finally, after almost eighty years, the rights to Oswald the Lucky Rabbit returning to Disney. It was truly a landmark event for the Disney company, particularly because of the history that went along with Oswald's creation -- and his eventual removal from the early Disney studio. Back in 1927, when Walt's technically complicated and increasingly expensive series of Alice shorts (which combined a live-action girl cavorting in a cartoon world) had reached the end of their run, Walt went to Universal studio head, Carl Laemmle, with an idea to produce a new all-animation series of cartoons. Laemmle engaged Charles B. Mintz and George Winkler to be Walt's producers, and contracts were signed. Critically, the contracts stipulated that Walt had no control over budgets or who worked on the potential series. In essence, he didn't own the new cartoon character.
Working with his head animator and part owner of the small Disney studios, legendary figure Ub Iwerks, Walt and Ub created Oswald the Lucky Rabbit, a rubbery, anthropomorphized little black rabbit with a white mime's face and elongated ears (who didn't really look much like a rabbit). The first Oswald cartoon to be accepted by Universal for distribution, Trolley Troubles (it's included here on this DVD set), was a success, launching an increasingly popular line of shorts that saw Walt's and Ub's names rise in prominence as Oswald (and a ton of merchandising by Universal) caught on with the public. The tiny little Disney studio had really arrived.
Considering the absolutely insane work schedule that went into creating these cartoons (around two weeks, with only a handful of people working on them, including Walt and Roy Disney's wives), it wasn't unexpected after the initial success of the series for Walt to ask for a larger production budget to improve the series. Walt, ever on the lookout to enhance and perfect whatever project he was working on, anticipated no problems when he traveled to New York in the spring of 1928 to sound out Mintz for more money. To Walt's great shock, though, came news from the producer that not only did Mintz refuse to increase the budget, but that he expected Walt to take a 20% cut in the budget. When Walt balked, Mintz revealed that he had already secretly signed most of Walt's animators away from the series (notably, Ub Iwerks was not among that group) and that Walt had absolutely no say in the matter: Mintz and Universal owned the rights to the Oswald character - lock, stock, and barrel.
Devastated by this betrayal, Walt learned a valuable lesson on the train ride back to Los Angeles that he never strayed from again: own all copyrights to your own work. More importantly, according to one of the most treasured legends in the Disney mythology, on that train trip, Walt, frantically searching through magazines and newspapers for inspiration, came up with the concept for a new animal character, who would eventually morph into Mickey Mouse, the cornerstone of the soon-burgeoning Disney empire. Through the astounding draftsmanship of friend and animating genius Ub Iwerks (who worked in secret in a locked room, while dummy work was mocked up for upcoming Oswald shorts), the Mickey Mouse character was further refined and in a few short weeks, the first Mickey Mouse cartoon, Plane Crazy was created (if you can believe it, Iwerks was able to consistently churn out over 700 drawings a day during this period - an inconceivable achievement). And while Oswald would continue on at Universal, staying relatively popular for years afterward (Woody Woodpecker's Walter Lantz would even re-edit and re-release the older Disney-produced Oswalds, with newly recorded soundtracks, to meet distributor demands), Mickey Mouse rapidly eclipsed him; by the very early thirties, Mickey Mouse was probably the most recognized and beloved movie star in the world.
Which brings us to the shorts included in the Walt Disney Treasures: The Adventures of Oswald the Lucky Rabbit collection. Gathered together here are thirteen Disney-produced Oswald cartoons from 1927 to 1928. As explained in an introduction to the disc by famed Disney historian and film critic Leonard Maltin, once Disney secured the rights to bring Oswald back into the Disney family, a worldwide search was undertaken to present the best possible film elements of any remaining Disney Oswald titles. Museums and private collectors were tapped for 16mm prints and original 35mm nitrate negatives from Universal were gathered together and restored, giving Oswald as good a first presentation on DVD as was possible, considering the physical limitations of some of the source materials. Leonard Maltin, in his first introduction, makes a point of explaining this aspect of picture fidelity, stating that some of the prints show damage and that they may not be up to usual Disney DVD standards.
While he's certainly correct that a few titles included here look slightly rough, I was quite pleased with the picture quality of most of the shorts presented in the Walt Disney Treasures: The Adventures of Oswald the Lucky Rabbit set. Naturally, the safety prints taken from the nitrate negatives look the best, but some of the other shorts, taken from prints found in Spain and the Netherlands, looked quite good, as well. Anyone expecting Star Wars digital perfection will obviously be disappointed, but I suspect most animation buffs will be quite pleased with how good these Oswalds look. As for the integrity of the actual prints, several times in the individual commentaries for these shorts, Maltin and his guests state that most of these prints have been edited (many of them during the sound period, when these older silents had sequences shortened, edited out, or reshuffled in sequence to accommodate new soundtracks). I've included run times for all the shorts, and it's important to note that new musical tracks have been recorded for the Walt Disney Treasures: The Adventures of Oswald the Lucky Rabbit collection by esteemed composer Robert Israel (they're sensational, by the way).
With all the technical considerations out of the way concerning this collection, we're left with the actual cartoons, and how the play today. Despite being warned by Leonard Maltin at the beginning of the disc that these are relatively primitive cartoons, I found the Oswald the Lucky Rabbit shorts included here really quite funny. The very nature of these early efforts, that primitive, almost crude (in execution) design and animation proves to be one of the most appealing elements of the series. As a few people state in the commentary tracks and on the Ub Iwerks documentary that's included on disc two of the Walt Disney Treasures: The Adventures of Oswald the Lucky Rabbit set, these cartoons were never intellectually thought out. Walt and Ub and the rest of the animators ("Ham" Hamilton's contributions are remarked on several times) set out to make people laugh for seven or eight minutes, while they themselves enjoyed the craft of animation, pushing themselves to constantly perfect their techniques. And that's all. The fact that these were silent cartoons necessitated that these funny little shorts moved. Oswald never stands still because he only has a short amount of time to tell his little story. Increasingly clever gags are constantly thrown at the audience, with Oswald charmingly pantomiming his thoughts and intentions so that even the smallest child can understand what's transpiring.
Of course, animation historians have noted that that aspect of Disney's earliest work - storytelling based on true character development - was what set him apart from his rivals, and consistently put him at the forefront of animation. And you can see that at work here in the Oswald cartoons. Oswald may not be as fully developed or as individual as Mickey would become in later years (Oswald, as several commentators on the discs note, owed not a little bit to the famous Felix the Cat), but he definitely has a personality, a spunky, rough-and-tumble insouciance that will be immediately recognizable to animation buffs as a precursor to the early Mickey Mouse character. Indeed, Oswald's favorite form of expression is either thumbing his nose at someone, or turning and showing his rear end in a form of disdain. As with more familiar early Disney fare, barnyard and toilet humor abound (as do extremely mild sexual gags - Oswald and his girlfriend frequently lose her little pants), but in his constant battle to win a kiss from his girlfriend (the kissing is quite long and amorous for 1927!) while beating up Putrid Pete (who will eventually morph into Pegleg Pete), there's a cocky, uniquely American nervy feistiness to Oswald that still resonates today.
Also of note for animation historians (as well as just the casual viewer looking for a funny cartoon) is the technical facility of these relatively primitive cartoons. It's really astounding to see in these simple, almost crude black and white line drawings, successful experiments in perspective and stock animation conventions (like characters squishing on the ground or stretching out of shape) that show up to this day in modern cartoons. Watching the first official Oswald release, Trolley Troubles, animator Ub Iwerks creates a dizzying runaway trolley set piece at the end of the short that's as effective as anything done today (I just saw a remarkably similar sequence on a SpongeBob short the other day). Despite some viewers' feelings that these old cartoons, with their shadowy, spidery black and white lines bouncing around on a ghostly white background, are somehow too dated to be funny or relative, viewing the Oswald collection has quite the opposite effect. It's amazing to see how much of what was attempted in technique back then, is still in use today. And more importantly, those techniques and conventions still get laughs. Assuming my younger children wouldn't have the slightest interest in the Walt Disney Treasures: The Adventures of Oswald the Lucky Rabbit collection ("It's old and in...black and white!" I imagined them saying), I didn't bother asking anyone if they wanted to watch it with me. Imagine my surprise then, when after peeking in, two of my younger kids not only started giggling at Oswald's antics, but they asked to watch more of them. Perhaps the simplicity of the design intrigued them; maybe they connected with the simple pantomime that made Oswald not at all unlike a small child. Who knows? But I probably shouldn't have been surprised that they would like it: funny is forever. If it worked eighty years ago, it will work today, and eighty years from now.
Here are the 13 Oswald the Lucky Rabbit shorts, along with run times and my comments, included in the Walt Disney Treasures: The Adventures of Oswald the Lucky Rabbit two-disc collection (I'll discuss the bonus features on Disc Two, in the "Extras" section below) :
DISC ONE:

Trolley Troubles (1927) (5:54)
Oswald the conductor has trouble on his hands when a stubborn cow and a ornery goat hinder the path of his trolley.
The first official Oswald the Lucky Rabbit short, and technically quite bold, with Ub Iwerks' perspective shots of the trolley going through the tunnel sophisticated by industry standards at the time. The last sequence, with the out-of-control trolley running down the steep tracks, is as good as anything you'll see today, despite the advances in animation. Lots of physical slapstick, of course, with a tit-for-tat revenge credo that's still funny today.
Oh Teacher (1927) (6:01)
Oswald rides his bike to his girlfriend's house before going to school, but a mean cat takes Oswald's place. Oswald rescues his girlfriend from drowning (although she thinks the cat helped her), so Oswald contemplates beating up the bully at school recess.
The use of Felix the Cat conventions like a question mark utilized as a rope or Oswald riding the word "Help" like a horse, is noted here. Particularly funny is Oswald imagining the bully with a beat-up face -- as he holds a brick in his hand! "Ham" Hamilton's simple face work on Oswald perfectly captures the various emotions he feels when confronted by the bully.
Great Guns (1927) (6:50)
Oswald joins the Army, and when the enemy bombs a picture of his sweetheart, he seeks his revenge.
A clever edit links Oswald kissing his girlfriend back home, to his kissing her picture on the front lines. The dog fight in the air is quite well done, and I laughed out loud when they show a cannonball caroming around inside the elephant.
The Mechanical Cow (1927) (6:11)
Oswald the local milkman is having difficulty getting his mechanical cow out of bed. Once on his rounds, he tries to make time with a pretty girl, but his cow keeps interrupting. When she's kidnapped, Oswald gives chase.
The picture quality is noticeably inferior to the previous Oswalds, since this was taken from a 16mm print. An early example of Walt's fascination with mechanical animals and people. The recalcitrant cow is quite funny when he refuses to get out of bed.
The Ocean Hop (1927) (6:11)
Oswald wants to win the $25,000 prize to be the first person to fly over the Atlantic. But can his rickety little wooden plane make it that far?
More use of punctuation marks as physical props, a la Felix the Cat, in this short clearly inspired by Walt's admiration for Charles Lindbergh's solo Atlantic crossing. The little mice blowing up the balloon are hysterical.
All Wet (1927) (6:46)
Oswald is running a beachside hot dog stand, when a pretty girl catches his eye. Becoming a lifeguard, Oswald saves the girl when a big fish and a big wave threaten her.
Oswald spanking the little hot dog when it tries to run away is classic Ub Iwerks weirdness, and the wave animation is excellent. Note all the coy, innocent sexuality of the girl, particularly when Disney teases the audience with her changing into her bathing suit in the boat. Some print damage here.
Rival Romeos (1928) (6:26)
Oswald and Putrid Pete race to see who will get to a pretty girl's house first, but once there, a hungry goat eats Oswald's sheet music and banjo, and soon the boys are fighting each other over who will take out the girl.
The film image shows quite a bit of print damage here. The boys' cars are funny; Oswald's shakes like a dog when it's muddy, and Pete's daintily pulls up its pants to avoid the water. The goat used as a hurdy gurdy would be a familiar Disney motif.
Bright Lights (1928) (7:40) Mlle. Zulu, the Shimmy Queen, is performing on stage, but besotted Oswald doesn't have the 50 cents (over five-and-a-half bucks today) to get in, so he has to sneak past the stage door guard.
Lots of funny gags from this thought-to-be long lost short. Mlle. Zulu's shimmy is marvelously rubbery, and watch how Oswald takes a moment to laugh at his handiwork when he ties the stage door guard's legs up like a pretzel.
Ozzie of the Mounted (1928) (5:12)
Canadian Mountie Oswald must get Pegleg Pete, but his mechanical horse isn't cooperating. Soon, an angry bear, awoken from his hibernation, chases both Oswald and Pete.
Remade later at Warners as a Bosko cartoon, Ozzie of the Mounted has a welcome change of environment (the frozen tundra) that's quite evocative. Another mechanical horse, no doubt from Walt. And the look of fear on Oswald's face when the bear chases him is priceless.
Oh What a Knight (1928) (5:49)
Oswald the singing minstrel serenades a pretty girl in a castle, but Putrid Pete has other ideas, and Oswald fights a duel to win her back.
Quite amazing shadow effects by Ub Iwerks during the sword fight, as well as the spoofy treatment of Oswald impersonating Douglas Fairbanks (watch Oswald proudly stick out his chest every time he stops the sword fight to kiss the girl). More pants dropping.
Sky Scrappers (1928) (5:35)
At a construction site, Oswald meets a pretty girl who sells him a box lunch. But Putrid Pete kidnaps here, sending Oswald to chase after them.
Another funny Iwerks hot dog gag, when Oswald demands the hot dog get into the mustard on his own. The belly button gag to get Oswald's head out of his shoulders still shows up in cartoons today. A nice spoof of the Harold Lloyd thrill comedies that were popular at the time.
The Fox Chase (1928) (5:24)
Oswald wants to run to hounds, but his ornery horse won't cooperate. Oswald chases him with a ladder in a futile attempt to mount him.
Lots of stretching and pulling of the animal characters, with the standard "fox hiding as skunk" gag used here. Remade later by Disney, and still quite funny.
Tall Timber (1928) (7:41) Oswald, on vacation in the great wilderness, tries to canoe down the rapids, as well as duck hunt. But some bear cubs and their mother have other ideas.
The canoe down the rapids sequence is impressive even by today's standards, and the bear plot reminds me of so many of the coming Disney True-Life Adventure shorts.
The DVD:
The Video:
As Leonard Maltin states at the beginning of the Walt Disney Treasures: The Adventures of Oswald the Lucky Rabbit collection, these shorts are lucky to be around at all; don't expect pristine prints. That being said, they're actually quite good looking, with generally bright, sharp images. I was expecting far worse, honestly. A more detailed analysis of the prints and transfers can be found above, in the review proper.
The Audio:
The Dolby Digital English 2.0 stereo mix for the new Robert Israel musical tracks is strong and clear (aiding the reception of these cartoons enormously, I might add). English subtitles are available (which obviously is limited, considering these are silent, although they work, too, for the commentary tracks).
The Extras:
On Disc One, there are commentary tracks for the following cartoons: The Ocean Hop (with Mark Kausler); Oh Teacher (with Mark Kausler); Oh What a Knight (with Leonard Maltin and Mark Kausler); Bright Lights (with Leonard Maltin and Jerry Beck); Ozzie of the Mounted (with Jerry Beck); and The Fox Chase (with Jerry Beck). As well, there's a 13:52 featurette, Oswald Comes Home, that details the efforts that went into bringing Oswald back to Disney, the worldwide search for suitable prints, and the history of the character and his importance to the Disney company. There are also some fragments (pencil and sketch tests) for Sagebrush Sadie, an Oswald cartoon that wasn't completed. There are also some picture galleries where you can get close-up views of Oswald-related artwork and memorabilia.
On Disc Two, there's a marvelous (and long overdue) documentary, The Hand Behind the Mouse: The Ub Iwerks Story, directed by his granddaughter, Leslie Iwerks. Running 1:31, and narrated by Kelsey Grammar, this affectionate, thorough look at Iwerks' unsung contributions to the inception of the Walt Disney Studios, his work on Mickey Mouse, and his return to the studio years later, is most welcome. I found the examination of his years running his own animation studio particularly enlightening (with plenty of cool clips from his Flip the Frog and Willie Whopper cartoons), and I was astounded to see the summation of his second career as a special effects and camera innovator (he should quite rightly be placed among the true geniuses of technical innovations in motion picture history, considering the long list of firsts he invented). Leslie Iwerks moves smoothly from each time period, carefully crafting a fascinating portrait of a man largely unknown except to film historians and buffs. As well, there's a section called The Work of Ub Iwerks, where some pre-and-post-Oswald work is included to see the remarkable growth in Iwerks' technique. Three Alice shorts are included (Alice Gets Stung, Alice in The Wooly West, and Alice's Balloon Race) to represent the pre-Oswald period, and Plane Crazy, Steamboat Willie, and Skeleton Dance show us the amazing post-Oswald evolution of his technique.
Final Thoughts:
According to historians and relatives of Walt Disney, the loss of Oswald the Lucky Rabbit, his first commercially successful animated character, was a blow that he still felt to some degree, right up until the time of his death. Now rightfully restored to the Walt Disney company, Oswald can be seen for the first time under the careful eye of Disney restorers and historians, with the resulting Walt Disney Treasures: The Adventures of Oswald the Lucky Rabbit collection an astonishing introduction to this seminal Disney character. Absolutely necessary for any student of animation or Disney history, the Walt Disney Treasures: The Adventures of Oswald the Lucky Rabbit collection can also entertain the casual cartoon enthusiast because, quite simply, these shorts still get laughs. Energetic, rambunctious, and filled with plenty of elemental, rowdy slapstick gags, the Oswald cartoons have a primitive appeal that will delight modern viewers (as long as you're not overly sensitive about harmless, innocent cartoon violence - particularly when it's visited on an ornery barnyard animal). With the inclusion of the excellent Leslie Iwerks documentary, The Hand Behind the Mouse: The Ub Iwerks Story, and thoughtful commentary by Leonard Maltin and respected animators and animation historians, the Walt Disney Treasures: The Adventures of Oswald the Lucky Rabbit collection earns our highest ranking here at DVDTalk: the DVD Talk Collector Series rating.
---
Paul Mavis is an internationally published film and television historian, a member of the Online Film Critics Society, and the author of The Espionage Filmography.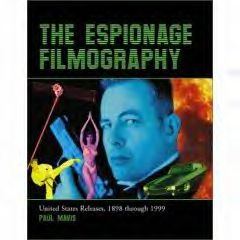 ---
C O N T E N T

---
V I D E O

---
A U D I O

---
E X T R A S

---
R E P L A Y

---
A D V I C E
DVD Talk Collector Series
---
E - M A I L
this review to a friend
Sponsored Links
Sponsored Links