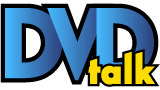 List Price: $15.99 [Buy now and save at Hkflix]
---
In the not-too-distant-future, population and unemployment are at an all time high. Desperate times lead to desperate measures, so the Millennium Educational Reform Act is passed. One class of schoolchildren is chosen to complete in the Battle Royale,
a three day competition on an island in which they are given one random weapon (tracker, stun gun, uzi, knife, shotgun, binoculars, and so forth), an exploding tracking collar around their neck (different areas are danger zones, where the collars will go off, so the kids are forced to move near each other rather than hide), and told that only one of them can survive.


This years class of 42 fourteen yr-old students think they are on a field trip. They are drugged, wake up in a run down building, and are confronted by an army of soldiers and the supervisor, their former 7th grade teacher (Takeshi "Beat" Kitano- Sonatine, Violent Cop, Hanni-Bi), who makes the seriousness of the situation very apparent. When let loose on the island, the children all behave differently to the game of survival, some going mad, some giving up, some bonding, others plotting, some out for blood. Two young lovers Shuya and Nuriko try to just remain sane and protect each other, wondering who can they trust in all the madness. Also, there are suddenly two new students, two ringers in the competition, the deadly cold killing machine Kiriyama and the mysterious Kawada.


Battle Royale is without a doubt one of the most controversial films of the past few years, not only in its home country of Japan but in a post–Columbine America. In Japan the controversy arose not so much because of the violence, although a less violent edit was made for kids, but because of its symbolic stabs at Japanese society. Whereas in the US, the most often written thing about Battle Royale is- "It will never be released in the Puritanical States" (oddly enough, often coming from US critics/filmgoers who saw it on US soil in the theater or people like me with all-region players), because of the justified open nerve we American's have pertaining to the tragedies with kids killing each other in our schools... And, while it is controversial, it also must be taken with a grain of salt, because we all know when you label something as taboo, dangerous, and forbidden, there are more people out there, the cinema extreme lovers, who will latch onto it and heap praise upon it. It is a controversial film, but only the most thick-headed will not be able to see its relevance and label it as exploitation. I'm somewhat reminded of the people who saw Starship Troopers and failed to see it as a satirical film about war propaganda and patriotism and just thought it was a big sci-fi action film about people fighting alien bugs.


As I see it, Battle Royale is a great little suspense-horror allegory about the Japanese school/class system. Japan is well known for its Study-Work-and Die ethics with rigorous demands within its educational and business system. This is a society where people will often live in their office buildings, businessmen suffer from chronic fake smiling injuries, and where being a family man and spending weekends with your kids became a novelty trend a few years back. Royale takes this climate and amplifies it, putting the children into an even more desperate situation than getting an A-Plus. It effectively lampoons the culture in its opening moments as eager tv reporters struggle to interview a Royale winner, and in a campy training video the class watches where an enthusiastic, pretty, patronizingly cheery model gives the students the run down on the game (roughly- "Everyone's survival gear is different. Maybe you'll get lucky and get an ax!", she smiles). Their teacher (the legendary Kitano in perfect casting) still speaking to them like they are his students, notifies them over loudspeakers of the danger zones, those killed, and exuberantly urges them to continue. When a student dies, title cards inform us of who died and how many kids remain. The music too, is mostly classical scores adding a disturbingly spirited, patriotic, and cultured contrast to the barbarism.


The students themselves serve as a nice microcosm of any high school/late middle school class. With 42 students, one can't expect to get to know them all or have them go beyond caricatures, but it works. We see the fat kid, the shy kid, the misfit, the friendly clique of girls, the shunned because she's pretty and superior beauty queen, the techno geeks, our main couple the young lovers, the punk sadist, and the one kid with a secret. One has to give a little leeway to the characterizations and how the students behave. After all this is allegory not realism, so when some students automatically become kill-crazy desperate, see the weekend as a chance for revenge, still are obsessed with unrequited love, or try to behave like nothings going on,... well, it leaves room for many plot holes that force you to put up your suspension of disbelief blinders.



Master director Kinji Fukasaku can direct anything. At seventy years-old, he is a veteran Japanese director best known for directing the Japanese scenes in Tora, Tora, Tora as well as Sonny Chiba films like Detective Doberman, Shogun Samurai,
Legend of the Eight Samurai, the rough and tumble yakuza film series The Yakuza Papers, and the classic sci-fi turkey The Green Slime. Royale shows that the man still has is it, and the action and pacing are all very fine tuned. I do however, have one big criticism of Royale. I like the film, but this kept it from being perfect, and I attribute it to a little slip on Fukasaku's (and his son who co-wrote/adapted Royale from a novel) part- when many of the characters die, they do the old, melodramatic, soap opera, say one last word deal before they suddenly, casually faint away into death. You know, the "I... (cough)... I just want to tell you... (cough)... one... last... thing..." then they kick the bucket without a sound, death rattle, or gurgle. While I watched the film, I didn't know Fukasaku directed it, and it was little surprise that someone of his older cinematic background overused such a cliché.



The DVD : NOTE- This is a Region 3 DVD. Universe presents a so-so transfer, good sound, average picture, scant extras, but at a great price whether you import it yourself or buy it from US importer.


Picture -Letterboxed, 1.85:1. The picture is pretty soft, some scenes sharper than others, and a little washed out, but for a film of its nature, fans are unlikely to be too disappointed and overall happy to have it- period.


Sound - Original Japanese audio with optional (and relatively flaw free) English and Chinese subtitles. Three great audio options, all good, that cover the gamut of home viewers sound system- a Stereo track, a Dolby Digital 5.1 track, and a big ol' DTS track.


Extras - 8 Chapters--- Star bio for Takashi Kitano--- Trailer for Royale plus Tales of the Unusual.


Conclusion: A controversial classic. Budget minded, decent edition of a great film. Get it.
---
C O N T E N T

---
V I D E O

---
A U D I O

---
E X T R A S

---
R E P L A Y

---
A D V I C E
Highly Recommended
---
E - M A I L
this review to a friend
Sponsored Links
Sponsored Links