Wagon Train - The Complete Color Season (Special Edition)
Other // Unrated // November 11, 2008
List Price: $119.98 [Buy now and save at Amazon]
---
"Time and tide can't be stopped. Nor can the spirit of man."
Timeless Media Group, in association with NBC Universal, has released Wagon Train: The Complete Color Season, a massive special limited edition box set of the beloved TV western, featuring all 32 episodes of the series' only color season (it's 7th, from 1963-1964), gathered together on 11 discs. Extras include 4 additional discs containing 16 classic black and white episodes from the series, as well as interviews with stars Robert Fuller and Denny Scott Miller. Vintage TV fans will no doubt be dismayed to discover that these episodes are the syndicated versions (and thus, edited for time - more about that below), but considering the inherent value of the title, and the fact that this is probably the only way we're going to see Wagon Train on DVD, the pros outweigh the cons for this important entry in the American TV western genre.
Wagon Train was canceled before I was born, and I don't remember it being syndicated in my region back in the 70s (prior to receiving this boxed set, I had never seen an episode of Wagon Train), so I can't claim any special nostalgic connection with the series. Certainly hour-long black and white series were less likely to make it to syndication in smaller TV markets, while the 90 minute color episodes from season seven must have presented even more of a challenge for markets looking for easily scheduled 30 and 60 minute programming blocks. Therefore, it's difficult for me to evaluate the entire series here in this review, when I only have a handful of the earlier black and white episodes from the first six seasons.
The hour-long Wagon Train premiered on NBC in the fall of 1957, when the western genre really started to take off in the network ratings (that year, five of the Nielsen's Top were oaters). NBC already had huge hits with Tales of Wells Fargo (3rd for the year) and The Restless Gun (8th), so the addition of Wagon Train to their schedule seemed a natural. And indeed, it came out of the gate an immediate ratings' contender. Running opposite the first season of I Love Lucy re-runs (after the previously number one-rated show had ceased production of original weekly episodes) and ABC's Disneyland (a regular Nielsen Top Ten and Twenty hit), Wagon Train proved to be a formidable opponent on Wednesday nights at 7:30pm, knocking both the I Love Lucy re-runs and Disneyland out of the Nielsen Top Thirty, while scoring an entirely respectable 23rd for the year. Remaining in its family-friendly Wednesday 7:30pm time slot for the next four years on NBC, Wagon Train would climb spectacularly to the number two spot in the Nielsen's the very next year, and remain there for three seasons (right behind CBS's Gunsmoke), until the 1961-1962 season, when it entered one of the most exclusive clubs in the world: the number one rated network show, according to the Nielsen ratings, on American TV.
What's particularly interesting about that last statistic is the fact the show finally cracked the number one spot after the series suffered a potentially crippling setback: the death of its lead actor, Ward Bond. Wagon Train the series was loosely based on John Ford's classic 1950 feature film, Wagon Master, which also co-starred Bond as Elder Wiggs, the hard-driving wagon master who doggedly pushed on his group of Mormon settlers across the harsh West to California. NBC and the other networks, seeing that filmed dramatic anthologies were just as effective, ratings-wise, as live productions (as well as being more profitable, inevitably, because the shows could be repeated and thus, sold in syndication), quickly realized that American TV audiences would welcome the same kinds of diverse, mature, thought-provoking playlets they found on Studio One, Robert Montgomery Presents, and the Philco TV Playhouse, if they were "contained" within the framework of a weekly filmed, episodic drama - and Wagon Master's construction (action blanketing character-driven individual stories) offered the potential for Wagon Train's anthology conversion. Wagon Train would "look" like a set, weekly series involving the same characters pursuing one goal (pulling a wagon train from St. Joseph, Missouri to the California coast), but it would "operate" like one of the classic live drama anthologies (separate, individual dramas, highlighted by guest stars, would take up the majority of screen time, with the series' lead actors rotating their time, letting the stories take precedence).
With this type of construction, even though Ward Bond was nominally the lead actor in Wagon Train, and his character, the gruff, wise, hardened-yet-kindly Major Seth Adams, a seeming natural to take the spotlight each week as the rough-hewn, iconic "American Western loner/leader," his absence would not cripple Wagon Train. Others among the set cast shared screen time or "starred" in their own episodes, with Bond perhaps seen only at the beginning and ending of a particular episode: Robert Horton, as the young, educated scout Flint McCullough; Terry Wilson, the quintessential American westerner (quiet, taciturn, steady, skilled), another scout and then assistant wagon master; and Frank McGrath, as "comedy relief" cook Charlie Wooster, all had their turns at "starring" in Wagon Train episodes. And while the writers of Wagon Train kept the emphasis not on the strict continuity of the weekly trek across the West, but on the separate, individual playlets that made up each week's show, the policy of bringing in big named stars to guest each week, further dampened the notion that Wagon Train's "star" was Ward Bond, and that the show was resolutely about getting that damned wagon train to California. Indeed, Wagon Train meandered all over the place (and most agreeably so), achieving a fluid sense of time and place not rooted to one star and one central story arc. And thus the unexpected death of Ward Bond during the shooting of the 1960-1961 season didn't destroy the series' viability in the ratings - or its credibility as an anthology with the viewers. Seasoned pro John McIntire, as Christopher Hale, quietly stepped into the role of chief wagon master (with no explanation given as to where Seth Adams went), and the series not only continued, but flourished the next full season, reaching the number one spot in the Nielsen's during the show's fifth season.
Electing to watch the bonus black and white episodes first (to get a feel for the show before reviewing the complete season of color episodes that makes up the bulk of this DVD release), I was struck by the series' big-screen feel, both in design and in execution. The majority of series on American network TV at that time were half-hour programs, so Wagon Train's hour-long running time seems big scale, which, when coupled with the epic, sprawling narrative created by the wide-ranging subjects of its scripts (one week a flat-out adventure tale; the next, a small chamber piece about human emotions), gives the series a heft that's notable for the time period. Each of these black and white episodes has the look and feel of a competent, lean, concise (and frequently exciting) B-western programmer. There's no fat here, even though often the emphasis is on character-driven dialogue (after all, the budgets couldn't afford constant action and location work). When the emphasis is on action, such as The Cliff Grundy Story from season one (with the always brilliant Dan Duryea), Wagon Train is always careful to keep the adventure rooted in character development - this isn't the equivalent of a Western kiddie comic book. Wagon Train, sticking to its dramatic anthology roots, understood that despite running at 7:30pm (what used to be the classic "kiddie hour" for network TV shows), it was a family drama, and parents had to be drawn in (and encouraged to come back each week) with credible, adult stories framing the gunplay and the high adventure. Certainly the kids - and perhaps the moms, too - tuning in wanted to see handsome scout Flint McCullough fighting his way out of the desert without shoes or a shirt (season two's excellent actioner, The Old Man Charvanaugh Story), but parents and even grandparents could chew over the relatively complex issues that wormed their way through the episodes, as well, providing an interesting contrast with all the horseplay.
Of course, big screen westerns by 1957 had already gone "psychological" years before, and Wagon Train wasn't the first TV western to go "psycho" (that's from a hilarious line in Edward Dmytryk's Mirage). But it's always interesting, the more westerns I see from this time period (and there are a lot of them), to see how truly unconventional many of them were - at least in reference to how many current critics and writers view old Hollywood westerns (writers who haven't seen these programs, and who allow stereotypes to persist without first-hand research). Conventional wisdom from today's younger critics and "pop culture observers" (yeech!) is that most westerns from those many years ago are racist, sexist, simplistic, and generally old-fashioned in their thinking - which of course is utter nonsense. And Wagon Train is a good example of the contrary. While a series like Wagon Train is probably thought of as old-fashioned and conservative in outlook (just by its very place in the entertainment timeline: it's old and in black and white, so it has to "backward" in its social relevancy), but in reality, it's quite post-modern in its anti-individual, collective viewpoint.
By the very nature of its story format - a wagon train of strangers, banding together to survive the harsh realities of Western expansion - Wagon Train goes against the grain of the stereotype of "all Western American cowboy stories are about loners and individuals." In The Sam Darland Story, Chris Hale upbraids his charges, telling them, "The best way to protect yourself is to protect your neighbor," a very U.N.-JFK sentiment from this 1962 episode. Indeed, throughout the black and white and color episodes of Wagon Train, a strain of what would now be called "liberal tolerance" runs through the episodes (a methodology that indeed may have something to do with the times in which Wagon Train was produced, but a political and social ideology that use to have its roots in a general American "hands off" common horse sense, despite today's hue and cries to the contrary). It's ironic (or perhaps it isn't, if you go along with my last statement) that Bond, an ultra-right-wing conservative, would find himself in episode after episode where his character understands and explains Indian culture to new settlers - but importantly, doesn't excuse it away (even when that included torture and theft). In the first season's The Clara Beauchamp Story, Bond lashes out at a white character who defames Indians, saying, "They think of us as savages, too!" In other episodes, Bond and Horton explain to whites unaccustomed to their culture shock, that certain Indian tribes view torture and total vengeance as a part of their religion (The Kitty Angel Story). Wagon Train's view towards the culture clash between white settlers and hostile Indian tribes seems to be one of wary acceptance of inevitable violence between the two people. Just as the environment in Wagon Train is seen as impassive and wholly dominant, so too is the expected clashes between the races as one pushes over the other in Western expansion. This isn't a game for either group; it's life and death out in the desert (you had better have water, or plan for it, or you will not survive), and it's life and death when a white settler meets an Indian (you had better understand his threat, and either move out of his way, or prepare yourself to kill him - because he's doing the same thing). Life is hard and cruel out West after the Civil War: if Indians don't kill you, the environment will. Hair-splitting about political and social "rights" and "wrongs" don't enter into the equation. There isn't time for that, because the wagon train must move on.
Other accepted, inaccurate cliches about "old timey" American network TV get debunked in Wagon Train, including the frequent charge of sexism for older programs. In Wagon Train, women pioneers are often seen as the dominant partner in any relationship, exercising a hardy will and determination to survive that puts to shame modern notions of what it means to be a "feminist." And even when a woman has "fallen" in terms of outdated social conventions, she can ditch the cities where she wouldn't stand a chance, to show her true worth out on the range (The Kitty Angel Story, with a terrific performance by Anne Baxter). Going along, however, with my previous statement above about political ideology-free American horse sense, don't get the idea that Wagon Train embraces a post-modern "P.C. group hug" mentality to the exclusion of more traditional American values - namely, the free expression of religious faith. There are lots of scenes of characters speaking simply and directly to God, praying for wisdom and guidance and for flat-out help amid the horrors of the savage American West. And in keeping with a time before "religion" became a dirty word in American political and sociological discourse (particularly if that discussion is about Christian religions), these scenes are sincere, unselfconscious, and emotionally quite powerful (particularly after decades of Hollywood-created entertainments that have denigrated such expressions of faith).
Rather bizarrely, Wagon Train, after reaching number one status in its fifth season, switched networks from NBC to ABC for its sixth season (the practice of switching networks was far more common in the 40s and 50s, when sponsors largely controlled product, shopping them around at will. When networks gained the upper hand in the 60s, this practice was cut back drastically). Whether this was a move on the producers' and MCA's part (which also brokered the series) to get a better deal over on ABC, or an effort to achieve more creative independence from last-place ABC (which, due to its go-for-broke status, was more willing to experiment with its series), is unclear. What is certain is that NBC did not want to lose the number one show on television, and in an effort at retaliation, scheduled a high-powered Western opposite Wagon Train when it premiered on ABC for the 1962-1963 season. But it was no ordinary Western that NBC counter-programmed. In an obvious effort to kill Wagon Train, NBC developed The Virginian, network TV's first 90 minute Western, based on the oft-filmed 1902 novel by Owen Wister. Approximating the look and feel of a bona fide feature film-length Western each and every week (in that regard, The Virginian could be viewed as one of the original antecedents of the TV movie-of-the-week), Wagon Train's once hefty 60 minute running time looked somewhat paltry next to the expansive, sprawling The Virginian. More importantly (and something that's often forgotten when critics discuss TV programs that aired on ABC prior to the mid-1970s), Wagon Train's switch to ABC automatically made it less viable in the Nielsen ratings because perennially last-placed ABC didn't have the network coverage that the bigger "Big Three" networks CBS and NBC enjoyed; there simply weren't as many stations carrying ABC programming as there were carrying the other two networks' fare. Slotted into its regular Wednesday 7:30pm time slot, Wagon Train still managed to beat newcomer The Virginian, but only by one ranking, while decisively losing its number one status (Wagon Train fell 24 places to finish 25th for the year, with freshman The Virginian nailing 26th in the Nielsen's).
NBC's revenge for losing its number one show worked, and ABC blinked. For its seventh season (the complete roster of 32 episodes included in this set), ABC ponied up the money to bring Wagon Train up to speed, expanding its running time to 90 minutes, and shooting it in color for the first time. Disastrously, though, in an idiotic scheduling move that even a child could have told ABC executives wouldn't work, the network decided to abandon Wagon Train's six-year Wednesday 7:30pm slot to move the series to Monday nights at 8:30pm. Several problems with this move should have been immediately apparent. Bumping the show up to 8:30pm, with a new running time of 90 minutes, put the end of an episode at 10:00pm - far too late for the small fry (who made up a significant portion of the family audience) on a school night. Why would ABC increase spending on a failing show, only to hinder it by effectively eliminating a big portion of its audience by first moving the show out of its familiar day slot, and then putting it on too late? Even worse, ABC made the disastrous decision to place the newly revamped Wagon Train as some kind of half-cocked "alternative programming" against three of the most popular shows on TV: CBS' The Lucy Show (6th for the year), The Danny Thomas Show (9th), and The Andy Griffith Show (5th). Families, presented with the choice of letting their kids watch some of the immensely popular CBS sitcoms before going to bed, or missing all of them to let their kids watch some of Wagon Train - before sending them to bed to miss the finale - obviously chose CBS. Wagon Train quickly slid out of the Nielsen Top Thirty.
Watching the color episodes included here in the Wagon Train: The Complete Color Season, it's easy to see the benefits and drawbacks of having the series go into color with an expanded run time. There's no doubt that the color vistas of the American West add greatly to the epic feel of Wagon Train's seventh season (although the color does point out more clearly the artificiality of those studio-shot campsite mock-ups). And there's no doubt that the extended 90 minute run times for the episodes allow for even more character development - a trait that Wagon Train was already noted for among other dramatic anthologies. By this seventh season of Wagon Train, the writers were more than comfortable leaving behind the wagon train altogether to explore stories and themes that had only tenuous ties to the actual journey of Chris' wagon train. The Widow O'Rourke Story, featuring newcomer Robert Fuller (from TV's hit, Laramie) who was brought in to replace departing Robert Horton, has a dual role in this delightful fairy tale about an Irish sailor and a Chinese princess that has absolutely nothing to do with the wagon train going West. The Sam Paluski Story, with Ross Martin and Annette Funicello, has an extended scene in New York City, setting up the eventual appearance of both guests stars on the wagon train - a script trick used several times here that cleverly expands the possibilities of the show. Unconventional stories that would could be at home on The Twilight Zone pop up during the first half of the season (such as the bizarre little The Story of Cain, where a temporarily blind Fuller suffers at the hands of a torturing woman, a la The Beguiled), while hard-core Western themes continue, as well (The Eli Bancroft Story, a particularly harsh episode, features the uncompromising death of a child on a forced desert walk-out - a very unusual plot development in a 1960s "family" Western).
Tough social commentaries continue, as well (The Molly Kincaid Story, with Barbara Stanwyck as a Confederate cap-wearing, bullwhip-wielding (!) man/woman, deals with complex themes concerning rape and torture by Indians - which aren't white-washed or excused), while themes of past sins and redemption, along with the belief that hate warps all action, are constantly trotted out. Perhaps too often. While the liberal strain that ran through earlier seasons of Wagon Train were tempered and balanced by more conservative impulses, the left-leaning tilt becomes more pronounced during this seventh season. Episodes that only a screenwriter who knew nothing of the Old West and its predominant attitudes, featuring overly "even-steven" plot resolutions well outside the conventions of the genre, pop up with increased frequency. In The Gus Morgan Story, Peter Falk's strong man is shown to be a selfish murderer, which is fine, but when Chris actually shoots Charlie Wooster to save him the "shame" of plugging Falk (when Falk was asking to get plugged, and when he almost shoots Chris), it's just too, too much of insanely fair-minded "lets all get along" liberal nonsense (what do you think people thought at home when they saw the stoic Chris wing poor, sweet, nonsense-babbling Charlie???). In The Eli Bancroft Story, Chris tries to explain away Leif Erickson's murderous spree by blaming the victims ("When good folks think they're right, they'll do anything." Yes, and 9 times out of 10, it's the right thing). And most bizarrely, in the otherwise excellent showcase for Terry Wilson, The Whipping, Bill Hawks wishes to atone for his mistakes, by asking for (and almost getting), a whipping from young squirt, Barnaby West (Michael Burns, who was also brought on this season, to attract a more youthful audience segment). Why in god's name a man like Bill Hawks would insist on a whipping for screwing up once in his life, is anyone's guess, but here it plays like a too-clever bit of splashy self-castigation, courtesy of a too-arty screenwriter. Things begin to get a bit thick and hazy out on the trail when in an episode like The Kitty Pryor Story, we have Chris intoning there's only one thing worse than killing and murdering, and that's "murdering in the name of justice," a strange notion during a supposedly lawless time. Wagon Train, during several episodes of the seventh season, was apparently getting a little too obvious in its social preaching.
By the middle of the season, oddly off-kilter comedic elements creep in (did ABC executives send out a memo, telling everyone on Wagon Train to lighten up?), with episodes like The Kate Crawley Story and The Grover Allen Story employing big, slapstick fight scenes and silly, cartoon sound effects during action set-pieces. By the end of the season, plots have become more conventional, more tired, though still entertaining (perhaps the inevitable result of having to churn out 32 90-minute episodes within a relatively short time - the writers were bound to flag towards the end), while the disappearance of Fuller (who broke his leg doing a stunt) and McIntire (who just seems to fade away more in the season's second half) further blunt the effectiveness of the season. Denny Scott Miller, introduced as scout Duke Shannon in 1961 but criminally under-utilized during his four years on the show (Miller, a terrific comedian as anyone who's watched Peter Sellers' The Party or his two celebrated appearances on Gilligan's Island knows full well), would leave after this season, and frankly, who could blame him? Allowed only one "starring" episode this season (the excellent The Andrew Elliott Story), his character more often than not is used mainly as exposition filler, and that's a shame for such a talented performer.
With the insane decision to move the revamped and more expensive Wagon Train against CBS' powerhouse sitcoms, along with Wagon Train's hit-and-miss episodes this seventh season, it's not surprising ratings didn't recover to even their lower sixth season levels. Putting the final nail in the show's coffin, though, was ABC's decision to return to a 60 minute, black and white format for the show's eight season - a punishment move that spelled the utter devaluation of the Wagon Train brand for the remaining viewers (can you imagine viewers tuning in for the eight season - before entertainment news was so wide spread - and unexpectedly encountering a shrunken Wagon Train, now reduced to black and white again?). Moved yet again (perhaps in a deliberate move to kill the series), Wagon Train now occupied the Sunday 7:30pm slot against NBC's revitalized Walt Disney's Wonderful World of Color (how ironic is that, after Wagon Train switches back to B&W?), which finished 11th for the year, and CBS' sitcom My Favorite Martian (24th for the year), and venerable The Ed Sullivan Show (16th). Wagon Train, once the most popular Western on American television, slipped away quietly in the spring of 1965 after eight seasons.
Here are the 32, one hour episodes of the Wagon Train: The Complete Color Season, as listed on the inside of the DVD's book-like fold-out. Those episodes are included on 11 discs. I've also listed the 16 bonus black and white episodes, which Timeless Media states have never been released on DVD (I've included their season dates, for context):
DISC ONE:

The Molly Kincaid Story
Guest Stars: Barbara Stanwyck, Carolyn Jones, Fabian, Harry Carey, Jr.
The Fort Pierce Story
Guest Stars: Ronald Reagan, Ann Blyth, John Doucette
The Gus Morgan Story
Guest Stars: Peter Falk, Tommy Sands
DISC TWO:

The Widow O'Rourke Story
Guest Stars: Carol Lawrence
The Robert Harrison Clarke Story
Guest Stars: Michael Rennie, Brian Keith, Henry Silva, Royal Dano
The Myra Marshall Story
Guest Stars: Suzanne Pleshette, Hal Needham
DISC THREE:

The Sam Spicer Story
Guest Stars: Clu Gulager, Ed Begley
The Sam Pulaski Story
Guest Stars: Ross Martin, Annette Funicello, Morgan Woodward
The Eli Bancroft Story
Guest Stars: Leif Erickson, Bruce Dern, David Carradine
DISC FOUR:

The Kitty Pryor Story
Guest Stars: Diana Hyland, Bradford Dillman
The Sandra Cummings Story
Guest Stars: Rhonda Fleming
The Bleecker Story
Guest Stars: Joan Blondell, Ruta Lee, Ed Nelson
DISC FIVE:

The Story of Cain
Guest Stars: Anne Helm, Ron Hayes
The Cassie Vance Story
Guest Stars: Laraine Day, Richard Carlson
The Fenton Canaby Story
Guest Stars: Jack Kelly
DISC SIX:

The Michael Malone Story
Guest Stars: Michael Parks, Dick York, Joyce Bulifant
The Jed Whitmore Story
Guest Stars: Neville Brand, Jan Clayton
The Geneva Balfour Story
Guest Stars: Robert Lansing, Peter Brown, Sherry Jackson
DISC SEVEN:

The Kate Crawley Story
Guest Stars: Barbara Stanwyck, Noah Berry, Jr.
The Grover Allen Story
Guest Stars: Burgess Meredith, Nancy Gates
The Andrew Elliott Story
Guest Stars: Everett Sloane, Dick Sargent, Skip Homeier
DISC EIGHT:

The Melanie Craig Story
Guest Stars: Myrna Fahey, Jim Davis
The Pearlie Garnet Story
Guest Stars: Sharon Farrell, Marilyn Maxwell
The Trace McCloud Story
Guest Stars: Larry Pennell, Audrey Dalton
DISC NINE:

The Duncan McIvor Story
Guest Stars: Ron Hayes, Chris Robinson
The Ben Engel Story
Guest Stars: John Doucette, Clu Gulager
The Whipping
Guest Stars: Martin Balsam, Jeanne Cooper
DISC TEN:

The Santiago Quesada Story
Guest Stars: Joseph Wiseman, Perry Lopez, Jena Engstrom
The Stark Bluff Story
Guest Stars: Ray Danton, Jean Hale
The Link Cheney Story
Guest Stars: Charles Drake, Pippa Scott
DISC ELEVEN:

The Zebedee Titus Story
Guest Stars: Neville Brand, Angela Dorian
The Last Circle Up
Guest Stars: Tom Skerritt, Naomi Stevens, Joe De Santis
BONUS BLACK AND WHITE EPISODES

DISC TWELVE:

The Clara Beauchamp Story
Guest Stars: Nina Foch, Shepperd Strudwick
Season One
The Zeke Thomas Story
Guest Stars: Gary Merrill, Janice Rule
Season One
The Cliff Grundy Story
Guest Stars: Dan Duryea, Russell Johnson, Don Durant
Season One
A Man Called Horse
Guest Stars: Ralph Meeker, Michael Pate
Season One
DISC THIRTEEN:

The Old Man Carvanaugh Story
Guest Stars: J. Carrol Naish, Dorothy Green
Season Two
The Kitty Angel Story
Guest Stars: Ann Bancroft, Henry Hull
Season Two
Chuck Wooster, Wagonmaster
Guest Stars: Harry Carrey, Jr., Douglas Kennedy, Jean Inness
Season Two
The Jess MacAbee Story
Guest Stars: Andy Devine, Glenda Farrell
Season Three
DISC FOURTEEN:

The Larry Hanify Story
Guest Stars: Tommy Sands, Gene Roth, Cindy Robbins
Season Three
The Patience Miller Story
Guest Stars: Rhonda Fleming, Michael Ansara, Jason Robards, Sr.
Season Four
The Duke Shannon Story
Guest Stars: Frank McHugh, Maudie Prickett
Season Four
Clyde
Guest Stars: Harry Von Zell, Lenore Kingston
Season Five
DISC FIFTEEN:

The Mavis Grant Story
Guest Stars: Ann Sheridan, Parley Baer
Season Six
The Sam Darland Story
Guest Stars: Art Linkletter, Nancy Davis
Season Six
Little Girl Lost
Guest Stars: John Doucette, Eileen Baral
Season Eight
The Katy Piper Story
Guest Stars: Frances Reid, Don Beddoe
Season Eight
The DVD:
The Video:
After watching the first few black and white episodes that timed out at around 49 to 50 minutes on average, and the first few color episodes that averaged a steady 70 minutes, it became apparent that these transfers were taken from prints used for syndication (according to my good friend - and expert vintage TV historian - Bob Huggins, these syndicated prints may have been used by the Canadian Lone Star channel). A couple of the color episodes (The Kate Crawley Story and The Grover Allen Story) run 75:53 and 76:42, respectively, indicating pretty conclusively that the other 70 minute episodes have been substantially edited. As well, the visual fidelity of these transfers aren't always the best, with some episodes (both black and white, and color) looking quite rough with dirt, splices, heavy contrast, and faded color. However, most look at least adequate (try to remember how TV shows looked pre-cable, on your rabbit ears). Vintage TV fans will of course have a quandary here: should they support an obviously compromised release (edited shows), or do they buy what's available and be thankful for it, since it's doubtful any more work will go into releasing this particular title? I've written about this dilemma extensively, and as always, it comes down to what the consumer is willing to put up with.
The Audio:
The English mono audio track accurately recreates the original broadcast presentation of Wagon Train: The Complete Color Season. For the most part, the dialogue is adequately presented, although hiss and flutter (no doubt due to the original source materials of these compromised transfers) do appear. No subtitles or close-captions are available.
The Extras:
In addition to the 16 classic black and white bonus episodes included, the Wagon Train: The Complete Color Season features interviews with former Wagon Train stars Robert Fuller and Denny Miller. Both run close to 29 minutes long, and both are enormously entertaining and helpful. Let me just say that I don't know what they're putting in the water up around their part of the country, but Miller and Fuller look great - both happy, fit, and exceedingly pleasant to listen to here. Both are articulate and fun when discussing their time on Wagon Train, and more importantly, both make a point of pinpointing the worth of showing series like Wagon Train to families today - they need uplifting, life-affirming shows like this, amid the morass of questionable "family" entertainment today. I'd love to see both of them on other Western DVD releases, regardless of whether or not they were involved in the series' production - they're great raconteurs.
Final Thoughts:
Timeless Media Group has a major winner here with Wagon Train: The Complete Color Season. Yes, the episodes presented here are edited, syndicated transfers. And yes, the quality is sometimes less than desirable, as far as visual fidelity goes. But there's no denying that Wagon Train was one of the superior dramas of late 50s, early 60s television - one of the best dramas, period, not just Westerns - and thus an important part of television history. Putting aside any historical value, the episodes in Wagon Train: The Complete Color Season are just plain well-written, superiorly-acted, flat-out entertaining oaters, distinguished by complex, character-driven stories. Hopefully, if this set is well received by consumers and Western fans, the beginning black and white seasons will be released in complete sets. I highly, highly recommend Wagon Train: The Complete Color Season.
---
Paul Mavis is an internationally published film and television historian, a member of the Online Film Critics Society, and the author of The Espionage Filmography.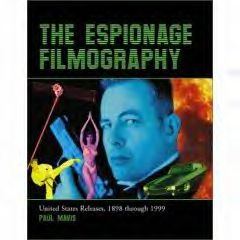 ---
C O N T E N T

---
V I D E O

---
A U D I O

---
E X T R A S

---
R E P L A Y

---
A D V I C E
Highly Recommended
---
E - M A I L
this review to a friend
Sponsored Links
Sponsored Links