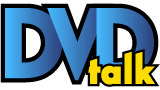 Other // Unrated // February 1, 2002 // Region 3
List Price: $15.99 [Buy now and save at Hkflix]
---
The Story: A mysterious, cold, beautiful, mute woman runs a quiet lakeside fishing village of small personal floats. The village is populated by weekend/vacationing fishermen that she occasionally brings prostitutes or silently services them herself. A man arrives and takes residence in one of the floats; he is running from some kind of trouble and driven to thoughts of suicide. A silent bond instantly forms between the man and the woman. When the police come looking for him, she saves him from an attempt at suicide and hides him. It is an uneasy path for the two troubled souls, along the way there is murder, but eventually, hopefully, they may find the bliss of two lost people who may have found their complement.


The Film: The Isle attempts to share the same cinematic space as Nagashi Oshimas In the Realm of the Senses and In the Realm of Passion or Shohei Imiamura's The Eel, quiet studies of the more dysfunctional side of passion. In the Isles case we get a suicidal man and a primal force of a woman, both locked in a dreary state of living, who begin a tangled relationship of brutality, jealousy, as well as care and empathy. It takes a more abstract approach than the films I mentioned, leaving out characters names, giving no backstory to them, heavy uses of symbolic imagery. It is a love story in which two troubled people experience love as something both uplifting to the soul but equally abusive and lethal.

The Isle is a film that has been hurt by some heavy misconceptions surrounding it. And why?- Because of two scenes involving fishhooks. The first thing I read about The Isle was that when it was first seen at film festivals (particularly Sundance and Venice), critics were fainting, one well-known female distributor apparently ran out and barfed, and generally the film had a lot of audience walkouts based on those scenes. Then, this sensationalist reputation as some sort of gory shocker popped up, branding the movie forever. And, that is really quite unfortunate and pretty far from the truth. The darker, cynical side of me wants to say that it was just a Puritanical reaction, but realistically, I guess the scenes are rather unique and disturbing not because they are graphic (there have been far more graphic scenes in many rated R films) but because its not something most people would imagine, making it harder to take. In other words, for moviegoers, gunshots and explosions are common, but swallowing/inserting fishhooks in order to commit suicide is not... The real question is do the scenes have any merit? The answer is, yes. Although bizarre, the fishhook scenes are very significant and the exotic situation has heavy literal and metaphorical significance (the characters literally reel each other in). Perhaps its best to quote director Ki-Duk Kim who said of the film, "The Isle is destructive and vulgar, but I also wanted to give it intensity and beauty.", and the film does find that balance. Nature is beautiful, but it is also cruel and brutal.

The film is sparse. There are maybe 15-20 lines of dialogue in the first twenty minutes. It is a film populated by scenes and images driving the bulk of the story, with no narrative between the two leads. It is through action that their feelings are conveyed, like the woman straddling the man after he is in pain from his attempt to kill himself. It is an act of sex that shows she cares for him, and, at that moment, the sex is the only way she knows how to comfort his pain. The most lasting image director Ki-Duk Kim conjures, is the village of floats, barely bigger than a doghouse, each colored in its own vibrant shade of yellow, or purple, or blue. These little patches of color, on the dreary lake as a morning mist floats across it will linger in the mind long after the film is over.

So, despite containing horrific acts, its not a horror like, Tell Me Something or Seven. Its a different animal altogether.


The DVD: Universe, Region 3 encoded DVD.
Picture- Widescreen. Color and sharpness overall appears to be a little muted and drab, experiencing some wear and tear but this slightly improves sporadically from scene to scene. It is okay, but not as sharp or vibrant as it could be. Contrast is fine, even but not deep blacks, and there is very minimal dirt and spots.
Sound- Dolby Digital Stereo 2.0, Korean with optional English and Chinese (traditional and simplified) subtitles. With simple, restrained audio fx and musical score, as well as sparse dialogue, there is absolutely no need for a booming DTS soundtrack, and the Dolby Stereo on the disc gets the job done.
Extras- 9 Chapters--- Star Bios for Jung Sun (the woman), Yooh-Sook Kim (the man), and Ki-Duk Kim (the director)--- Trailer for the film and Happy End

Conclusion- The film is interesting but a little stark. The transfer isn't jaw dropping, but it is cheap and a worthwhile buy for curious art film lovers.
---
C O N T E N T

---
V I D E O

---
A U D I O

---
E X T R A S

---
R E P L A Y

---
A D V I C E
Recommended
---
E - M A I L
this review to a friend
Sponsored Links
Sponsored Links