List Price: $39.99 [Buy now and save at Amazon]
---
"Oh...married is better."
Rhoda in all its glory, before the producers', the writers', and (one would have to believe) the star's disastrous decision to ignore the most basic show biz rule: if it ain't broke, don't fix it. Shout! Factory, however, did hear the howls of outrage from fans like our own Stuart Galbraith IV here at DVDTalk over the compromised quality of Rhoda's first season DVD release, so they went ahead and "fixed" this second go-around of MTM Production's classic mid-70's sitcom. Gone from Rhoda: Season Two are the edited episodes of Season 1 (at least to my eye), and gone are sub-par, VHS quality prints. Everything looks sharp and beautiful and complete here in this hilarious 4-disc, 24 episode collection of the series' sophomore 1975-1976 season. Zero extras, but with writing this genuinely funny, and performances this sharp...who cares?
The story so far. Reborn New Yorker, Rhoda Morgenstern Gerard (Valerie Harper), having finally shrugged off the arctic charms of snowy Minneapolis last year (on The Mary Tyler Moore Show) to return to her childhood home of New Yawk, is now about to celebrate her first anniversary of happily/neurotically-wedded bliss at her penthouse apartment at 332 West 64th Street, with her husband Joe (David Groh). Wrecking company owner Joe, the spitting image of a Jimmy Caan impersonator, is the ideal "New Man" of the swinging '70s: sensitive, funny, intelligent, previously married and divorced with a young son, and mucho macho sexy. Of course, such dream-boatedness combined with a relatively stable, happy marriage, causes constant anxiety for insecure Rhoda, who, even though she's a successful career woman (she co-owns Windows by Rhoda, a window decorating firm) and seriously gorgeous to boot (when she runs her hand through that gorgeous mane of brunette hair, baby...), still sees herself as the old overweight, self-conscious, wise-cracking schlub Rhoda Morgenstern who first came out of the Bronx fifteen years before. Speaking of pretty schlubs who don't know they're really swans, Rhoda's younger sister, Brenda (Julie Kavner) lives in Rhoda's same apartment building, where the two close sisters commiserate over Brenda's failed relationships with men, her successful relationship with food, and both of their contentious relationships with controlling, emotionally needy Jewish mother Ida, played by Nancy Walker. In other words...Rhoda now is Mary Richards to her own "Rhoda," in Brenda. Handsome smoothie father Martin Morgenstern (Harold J. Gould) shows up from time to time to offer some balance to Ida's persistent pestering, while well-timed laughs are always available at just the push of an intercom button from "drunken bum," Carlton, Your Doorman (the voice talent of producer/co-creator Lorenzo Music), down in the apartment building's lobby ("Hello, this is Carlton, Your Doorman.").
Whenever discussions of Rhoda take place, the standard line usually taken is that the show should never have married off Rhoda in the first place. Leaving The Mary Tyler Moore Show after four increasingly successful seasons (including three Emmy wins), Valerie Harper's Rhoda character, many say and write, should have returned to New York and stayed single - much like Mary Richards did back in Minneapolis (in Stuart's excellent review of Rhoda's first season, he believes the series "jumped the shark" only eight episodes in, when Rhoda was married off to Joe - an episode, by the way, that 50 million viewers tuned in to watch). That argument is always then followed and supported by a discussion of the producers and writers deciding that "Rhoda married" just wasn't as funny as "Rhoda single," with the eventual move to phase Joe out in the third season with Rhoda's divorce. That format change - with the additional disappearance of characters Ida and Martin Morgenstern that third season, a critical loss to the show that never seems to get mentioned - resulted in heartfelt dismay from viewers and subsequently a disastrous ratings slide from which the series never recovered. And yet I still read and hear from those involved with the show that Rhoda should never have married (according to Stuart's review, there's a bonus interview on the Season 1 disc set with co-creators James L. Brooks and Allan Burns, discussing why the show didn't work with Rhoda married). Clearly, though, from at the very least a ratings' standpoint - as well as from viewers' affection for the show as it was originally created - Rhoda should never have gotten divorced. Of course it's speculation (there can be a variety of factors that affect why a successful series can endure or fail) but the show as it's written and performed here in this very funny, sometimes touching season, could very well have continued for years longer than its five-season run, just on viewer goodwill alone.
And the reason for that is that the public loved seeing Rhoda finally in love. How could the producers and the writers (and one would have to assume Harper, as well, who surely had some say in the matter) so spectacularly miscalculate the appeal of what they had created in the Rhoda spin-off? For four years on The Mary Tyler Moore Show, Rhoda's daily interaction with Mary provided the heart and soul of that series, giving viewers a variation on the Lucy/Ethel formula that didn't involve slapstick and hijinks, but a beautifully modulated evolution of two sisters, really, who shared the joys and challenges of being single career women in early-to-mid '70s America. Success seemed to fall into "perfect" Mary's lap without any effort, while bohemian Rhoda struggled with her weight, her perception of herself, and countless failed relationships (if many of them could even be called a relationship). And for those imperfections, and Harper's hilarious honesty in essaying them, the audience adored her self-doubting, self-deprecating humor. So towards the end of MTMS's fourth season, when the scripts starting showing a more confident, more assured (and more sexy Rhoda), the TV audience was primed for her return to New York, where she might find some romantic happiness in the arms of sensitive, hunky Joe Gerard. And what's wrong with that? Audiences love a happy sitcom ending, particularly when it provides a fun launching pad for further marital woes/laughs in a well-written spin-off. Clearly, the viewers did take to this scenario, and they didn't seem to find the Rhoda character any less funny married than when she was single (the ratings prove that, since during Rhoda's two-season marriage, the series consistently beat its originator, MTMS). Before watching this set (I skipped buying Season 1 after Stuart's warning about the edited episodes and the poor-quality transfers), I tried to remember what I felt about the series when I was a kid (we never missed it), and the good memories that came back to me were from the series' first two seasons (Rhoda's marriage). Those episodes proved memorably funny (considering Rhoda didn't get the syndication play that MTMS did, I was surprised at how many episodes I remembered scene for scene). Later seasons seemed fuzzier to me, with a definite feeling of depression spilling over into the stories about Rhoda and Joe breaking up and moving on into the singles world. The negativity that seems attached to the idea that the writers just couldn't come up with funny stories about Rhoda being married (thus concentrating increasingly on Brenda this season), now sounds like a cop-out when you consider how funny these second season episodes actually play.
So, knowing the inevitable is coming, one just has to enjoy what's here. And for the most part in this second season of Rhoda, what's here is very good indeed. For all the talk about the writers claiming they were having difficulty finding funny stories about Rhoda being happily married...what's not funny about these episodes where Rhoda winds up happy at the end - inbetween a lot of yelling, stress, insecurity and outright paranoia? This notion that somehow marriage made Rhoda more stable (and thus more boring and unfunny), just isn't evidenced here in these second season episodes, where tension and tempestuousness reign supreme. Rhoda's still insecure about her weight, her self-image, her role as a woman in the workforce and society, and particularly her marriage and happiness. In Rhoda: Season Two, the concept of marriage does not equal sunshine, lollipops and rainbows. It's hard work, with constant adjustments and compromises, but if one's lucky - like with Joe and Rhoda - one can laugh about the problems in the end, as Rhoda and Joe always seem to do at the end of their arguments. In Mucho, Macho, after blowing their first year anniversary and having one fight ebb and feed into another (sounds realistic to me), Rhoda and Joe realize that "rational" arguing isn't for them. They have to express their emotions. Loudly (we even get those silly foam bats they had back in the '70s, so people could fight without hurting each other). In A Night With The Girls, written by one of the series' best writers, Charlotte Brown, Harper gives a tour de force final summation of her worst paranoid nightmare scenario of Joe meeting another woman (who of course is the polar physical and temperamental opposite of Rhoda). Putting a ring on handsome Joe doesn't drive away her personal demons, even when "with-it" Joe understands tells Rhoda, "I want you to permit yourself to be a more secure person" (Somebody Down There Likes Him). This constant battle to attain this elusive, all-encompassing "happiness" from marriage is further reflected in stories featuring Martin and Ida, where they flirt with outside interests when their long-term marriage momentarily fails them. In Ida's Doctor, Ida comes this close to having an affair with her doctor, played by Norman Fell (why is he featured in the menus, by the way? He only shows up once here...), before she realizes she can't do that to Martin (Her look back at Fell, followed by, "Damn!" is both funny and realistic - it's tough being married). As for Martin, in The Marty Morgan Story, he confesses outright to Rhoda that Ida just isn't "enough" for him at this point in his life, and that he needs something else to fulfill his lost dreams (not a woman, it turns out, but going back to playing piano at a bar. Gould is really quite touching in this performance).
Where Rhoda sometimes feels lopsided is perhaps where the seeds of Joe's third season removal took place: the writers' and producers' refusal to expand the Joe character as an equal of Rhoda's. Granted, the show is called Rhoda, and three-time Emmy winner Harper was clearly the central star of the show, so no one expected Who's Afraid of Virginia Woolf? here. But couldn't a few episodes have actually centered on Joe's feelings, since they directly impact the insecure Rhoda? After all, the whole point of the series is that perennially unlucky-in-love Rhoda gets married and works her way through a modern '70s relationship. Shouldn't her partner have been of equal force as the Rhoda character (certainly the talented Groh would have been capable of more than what he was given here)? For instance, in Rhoda Meets the Ex-Wife, written by Brown, it's clear who's the center of the story here. But couldn't Joe and his feelings have been worked in somehow, too? In Mucho, Macho, Joe's insecurity about Rhoda getting hit on sparks a fistfight, but it's how Rhoda reacts that fuels the story. In Let's Call it Love, it's Joe who spots the potential trouble in their marriage (they need to spend time together to reconnect), but then the episode goes out of its way to focus on anyone other than Joe when it should have been about the couple relating to each other (the writers even let sometime supporting player Scoey Mitchill do a long, poor preacher rap, while Joe and Rhoda sit silently). Maybe the most telling example comes in Somebody Down There Likes Him, written by Gloria Banta and Patricia Nardo, an episode that should have focused largely on Joe's emotions and reactions to a difficult marital situation. Brenda takes in a flirty roommate who sets her sights on Joe, going so far as to make an overt sexual advance to him (with her foot) under the dinner table at Rhoda's apartment. The script, however, reduces Joe to inarticulateness; he says he has no idea how to respond to such an overture, and it's up to Rhoda to solve his problem (with an un-Mary Richards-like threat of violence). It's odd, but it's almost as if these writers, both male and female, went out of their way to keep Joe relatively complex-free; he's merely a sounding board for Rhoda, and a convenient prop to be moved around within the stories about marriage-anxious Rhoda. Did this continual push to keep Rhoda and Brenda front and center eventually lead to the false conclusion that Joe wasn't really necessary to the series? Perhaps.
The writers' and producers' contention that Rhoda needed to be single again also seems strange when you realize that they already have the "old Rhoda" in the guise of Brenda - with Kavner knocking it out of the park as the terminally self-mocking, self-effacing Brenda Morgenstern. Audiences loved this character - women in particular - just as they loved the "original" Rhoda, taking great delight in seeing Rhoda transform and gain more confidence in herself to the point where she could (sometimes) successfully mentor her still-evolving sister, Brenda (was this the first successful "sister buddy" sitcom?). Moments between sisters in Rhoda: Season Two can be funny, as in Call Me Grandma, when they share pained expressions of despair when they hear Brenda's blind date (a very subdued but funny future TV star David L. Landers) having trouble even knocking on her door with any conviction. Or they can be quite poignant and truthful, as in Brenda's Unemployment, when Rhoda gets a lesson about acting just like Ida, in her constantly telling Brenda how to behave - when Brenda doesn't necessarily want that advice (that episode becomes even more honest and rounded when Brenda, after standing up for herself, then immediately does a U-turn and seeks Rhoda's advice when crippling insecurity inevitably sets in). A lot has been made about the series focusing on Brenda, but really, it's not much different for Harper here than Mary Tyler Moore's role as anchor for a cast of equally well-served supporting players. Rhoda may not have as many well-formed supporting characters as MTMS, but it's hard to find an equivalent to the funny, charming, real sisterly relationship that Rhoda and Brenda develop here on the rest of the network channels in 1975-76. Kavner may now shun any roles that play like Brenda, but she's simply brilliant here with that Brooklyn rasp, slumped shoulders, and perfectly-timed dead-pan deliveries (hard to believe this was her first major acting assignment).
Serious discussions aside, let's not forget how funny Rhoda is this sophomore season. For my money, most of the episodes for this year rank with anything you'll find in an average MTMS season...and that's as good as it gets. Richard Masur's Nick Lobo creation is always good for a laugh, parodying the slick '70s singles hustler (who plays the very uncool accordion) that could have been exploited to more effect had the character stayed around with Brenda (there's a very funny moment for Masur in Love Songs of J. Nicholas Lobo where at a retirement dinner, one of Joe's employees tearfully and sadly says goodbye, just as Nick pops into view and yells, "Showtime!" as he hits those accordion keys). It's Not My Fault, Is It? gives a beautiful look at Rhoda's extended family, who gather, as if it's a wake, for Lenny's nervous breakdown due to Brenda breaking off their fizzled romance. Bump in the Night, where Rhoda and Brenda go back home because of burglars, sees the girls enjoying some strange déjà vu as they sleep in their old, unchanged bedroom, before there's a hilarious final scene where they rigorously grill an out-of-towner who was stupid enough to try and return Brenda's wallet (I love Ida vacuuming the rug, in anticipation of the burglars, because "company is coming over"). The Party, by Charlotte Brown, may be the funniest episode this season, where Rhoda throws a party to match any of the uncomfortable get-togethers that Mary Richards was known for. With a veritable "who's who" of funny supporting TV performers from the 70s (Stuart Margolin, Candy Azzara, Denise Nichols, Beverly Sanders, Scoey Mitchill), Rhoda's dying party turns into a classic '70s encounter group, where shrink Margolin solves everyone's problems with facile psychobabble ("Go with it non-verbally"), before blowing it with his own wife. And of course, anytime the scripts need a solid set-up joke or a good gag to accompany the de rigueur end-credits freeze frame, there's Lorenzo Music as Carlton, Your Doorman, detailing some absurd level of incompetence fueled by alcohol. It's a script device that still works amazingly well today (as kids we thought he was the funniest character on the show)...as do most of the episodes here in this funny, funny season.
1975 audiences certainly felt so, as well, for Rhoda's second season. Probably the biggest TV news of the 1975-1976 television season was the one-year move of CBS's monster hit, All in the Family, from its comfortable Saturday night slot (four years straight at number one in the Nielsen's) to Monday's Gunsmoke slot (the venerable series finally had its last round-up the previous season - still managing to go out in the Top Thirty - after twenty years in primetime). CBS's Monday night audiences, who had made Rhoda's first season a top ten hit during the 1974-1975 schedule (6th) with lead-in Maude (9th), welcomed All in the Family with open arms, giving the series its last number one slot in the ratings by the end of the year. Rhoda led off the night, and tied Sanford and Son for seventh for the year, while lead-out newcomer and fellow MTMS spin-off Phyllis got its one-time shot on the Nielsen chart (a remarkable 6th), combining with Rhoda to kill off their weak competition at the 8:00pm hour over on NBC (The Invisible Man remake with David McCallum) and William Shatner's misfire, The Barbary Coast, on ABC. Only CBS' aging Medical Center didn't respond to the resuscitating effects of All in the Family's Monday move; it flat-lined and was cancelled after six very successful seasons (I've written it before: Shout!, where's my Chad Everett?).
Here are the 24 episodes from the four-disc collection, Rhoda: Season Two, as described on the enclosed episode guide:
DISC 1
Kiss Your Epaulets Goodbye
Carlton is fired after Rhoda and Joe are robbed and Rhoda blames their misfortune on his inability to handle his doorman duties.
Rhoda Meets the Ex-Wife
Rhoda's self-esteem takes a hit when she finally meets Joe's beautiful ex-wife.
Ida's Doctor
Trouble lurks on the horizon when Ida finds herself attracted to her doctor.
Mucho, Macho
Tempers flare during Rhoda and Joe's first wedding anniversary, making it difficult for them to enjoy the milestone.
The Party
Rhoda's party takes a turn when a guest steals her thunder.
Brenda's Unemployment
Brenda's bank teller job may not look so bad anymore now that she's dealing with her own unemployment.
DISC 2
With Friends Like These
When two of Rhoda and Brenda's closet friends take advantage of them, they learn the hard way not to invoke the wrath of the sisters Morgenstern.
Somebody Down There Likes Him
Brenda has to take in a roommate due to a rent increase, but trouble moves in when the woman comes on to Joe.
Call Me Grandma
Ida's longing for grandchildren pushes her to play matchmaker for Brenda, but the date she arranges is disastrous.
Myrna's Story
Rhoda pulls the plug on Myrna's persuasive new selling techniques despite all the business she drums up.
Love Songs of J. Nicholas Lobo
When her boyfriend Nick decides to move, Brenda asks Joe to hire him as a wrecker at his demolition firm.
Friends and Mothers
Ida is jealous when Rhoda develops a friendship with her vivacious new middle-aged neighbor.
DISC 3
A Night With the Girls
Rhoda is determined to prove to her friends that women can have a great time without men, but her night disintegrates when Myrna embarrasses her.
Bump in the Night
With Joe out of town and a burglar on the loose in the neighborhood, Rhoda fears she may be a target.
If You Don't Tell Her, I Will
When Brenda's new roommate invites a houseguest to stay at their place, both Rhoda and Brenda discover that three's a crowd.
Rhoda's Sellout
Rhoda butts heads with an obstinate shop owner who demands that she decorate his windows his way or face losing his lucrative account and future business.
Attack on Mr. Right
When Brenda's boyfriend seems to be taking her for granted, Rhoda instructs her sister on the fine art of how to beguile and snare a man.
If You Want to Shoot the Rapids, You Have to Get Wet
Rhoda - who doesn't have the greatest relationship track record herself - plays marriage counselor to friends who have been married for 12 years.
DISC 4
The Return of Billy Glass
Martin Morgenstern is excited when his best friend pays him a visit after 35 years, but he is beset with jealousy when he recalls that his old friend was once engaged to marry Ida.
A Federal Case
Brenda is more than happy to allow a young federal agent use of her apartment to run a surveillance check on the residence across the street.
The Marty Morgan Story
When Martin begins to act very secretive, Ida jumps to the conclusion that he is having an extramarital affair.
Let's Call it Love
Needing time for just the two of them, Rhoda and Joe take time off from work to stay at home and lock the world out.
It's Not My Fault, Is It?
Brenda rejects Lenny's proposal of marriage, causing him to sink into a depression and resign from his job.
Don't Give Up the Office
With her window-dressing company in danger of going out of business and her money problems piling up, Rhoda sinks into a funk.
The DVDs
The Video
As far as I can tell, these episodes are complete. Shout! Factory deliberately put a sticker on the DVD box's shrink wrap touting these as intact episodes, so one would assume, after the debacle of Rhoda's Season One release, they wouldn't tempt fate in further ticking off the fans with a bogus claim like that. I noted the run times of all the episodes, and every episode came out at almost 25 minutes, which would be in line with network standard run times for a half-hour show in '75. I didn't see any egregious cuts that looked new. There was a suspicious jump cut during Friends and Mothers, but I'll leave it to the Rhoda experts to determine video comparisons (the run time still came in at 24:47). As for the quality of the materials used for the full-screen, 1.33:1 transfers, they're as clean and fresh as anything you might expect from a Paramount vintage release (usually the best-looking original materials). Colors are bold and correctly valued, the image is sharp, and screen anomalies are at a minimum. No compression issues, either. Excellent vintage TV transfer, and I would imagine, night-and-day different from what Stuart described in the Season One transfers.
The Audio
The Dolby Digital English mono audio tracks are fat, with excellent recording levels and little hiss. Close-captions are available.
The Extras
There are zero extras for Rhoda: Season Two (a disappointment, since there has to be some supplemental network promotional material around, even if they can't get Harper, Kavner, or Gould to participate in interviews or commentaries).
Final Thoughts
The last hurrah for viewers, certainly, for Rhoda...and much too soon at just the sophomore season. Contrary to most critical opinion that holds the series should never have married off Rhoda in the first place, viewers (myself included) loved to see Rhoda find happiness (or at least a very nervous, anxious good vibe) in the married arms of David Groh's Joe Gerard. And this is the last season to see Rhoda and Joe going through the married motions - with just as many conflicts as good times - before the writers and producers chickened out on the format and divorced them in Season Three. Valerie Harper, one of the great beauties of '70s TV, is...delectable as the hilarious, smart, nervous, paranoid, confident, low-self esteem, gorgeous Rhoda Morgenstern, while David Groh has a handsome easiness to his line readings that could have spelled so much more, if the writers had actually written to him. Luckily, excellent supporting performers Julie Kavner, Nancy Walker, and Harold Gould (and the voice work of Lorenzo Music as Carlton, Your Doorman), are on hand to fill in the holes. Content alone would normally get this Shout! Factor release a DVD Talk Collector Series from me (particularly because they recognized the error of their ways with the first season release of Rhoda), but a lack of any extras knocks this down to highly, highly recommended.
---
Paul Mavis is an internationally published film and television historian, a member of the Online Film Critics Society, and the author of The Espionage Filmography.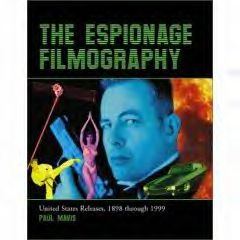 ---
C O N T E N T

---
V I D E O

---
A U D I O

---
E X T R A S

---
R E P L A Y

---
A D V I C E
Highly Recommended
---
E - M A I L
this review to a friend
Sponsored Links
Sponsored Links