Mister Ed: The Complete Second Season
List Price: $39.97 [Buy now and save at Amazon]
---
I am at a total loss as to how to review Shout! Factory's Mister Ed: The Complete Second Season...and thank god for that. Because you see, I wrote what I thought was a dissertation-worthy review for Season One (thanks for the emails, fans and to those who said I was crazy). I shot my bolt on that one. I hit every theme I could think of with the series, while celebrating one of the sweetest, funniest sitcoms in the history of the medium. Okay. Fine. But what do I do for an encore? What do I write about when the second season just keeps it all rolling along, without change to format, and with the jokes and the performances seemingly delightfully unaltered from the first go-around? Am I just supposed to write, "Ditto," and leave it at that? Actually, it's a nice predicament to be in, because who wouldn't want more Mister Ed perfection? So what if there's nothing new to discuss (come on...you know I'll find something new). Oh, I know - I can report that that pesky problem with Shout's Season One edited syndicated episodes seems resolved here in Mister Ed: The Complete Second Season: all episodes timed out at over 25 minutes, and nothing seemed altered. That should please the fans. A long, helpful radio interview with Alan Young and Connie Hines is included, too (so sad to see the recent passing of this lovely, funny performer), giving some good production background for the series' loyal followers.
As I wrote in my first season review of Mister Ed, a synopsis of Mister Ed's central story line seems absurd by this point - who doesn't at least know what this show is about? - but here goes. Young Southern Californian architect Wilbur Post (Alan Young) decides it's time to move out of the city and into the hills overlooking the San Fernando Valley. Buying a beautifully appointed country house (at 17230 Valley Spring Drive) with his sweet, charming wife Carol (Connie Hines) by his side, Wilbur is looking forward to converting the ramshackle barn out back into his drafting room and office. But on moving day, both he and Carol discover something in the barn that wasn't there when they first bought the house: an equally ramshackle palomino horse. Wilbur, remembering his childhood days growing up in a house similar to this one - but without the pony he always wanted - is all for recapturing his youth and keeping the horse, something his wife Carol is against...even after Wilbur cleans and brushes the beautiful palomino. But that act of kindness on Wilbur's part towards the horse convinces Mr. Ed to finally speak to a human, shocking Wilbur into wild-eyed incredulity (while convincing his bickering neighbors, Roger and Kay Addison, played by Larry Keating and Edna Skinner, that they sold their adjacent property to a certifiable head case). Wilbur wasn't hearing things - Mr. Ed the horse...can really talk. And to top off that miraculous feat, Mr. Ed is also a bit of a smart-ass and very probably more intelligent than the kind but fumbling Wilbur. And that context sets up the myriad number of gags and misunderstandings that will follow in Mister Ed, because Mr. Ed, out of a combination of stubbornness and laconic, needling perversity, will only speak to Wilbur - no one else. Let the farce begin.
Looking back over my notes, I guess the producers and writers were refining the series' focus a little bit (if you want to read my detailed look at the show and season one, click here). Certainly the writers and producers were perfecting the gimmicks and techniques and comedy routines that worked in season one. Ed's still obsessed with television, a nicely self-serving character motif that TV-crazy kids at home must have identified with (he wants a color set for his one-year anniversary as Wilbur's horse). And he still gets lonely stuck out in the barn; that is, when Wilbur isn't in there working in his office right next to the stable (again, what kid didn't get that Ed was just like them: a petulant smartass frequently sent to his room/stable for wising off?). Ed's remarkable ability to use the phone - his only real connection to the outside world since he refuses to speak to anyone other than Wilbur, fearing he'll be labeled as "just another freak" - is often cleverly employed to create further tension between Wilbur and Carol (Ed calls Wilbur with fake emergency. Wilbur lies to Carol. Wilbur leaves Carol - often right before impending sex. Carol cries.). Ed's phone adventures also provide plenty of funny afterthoughts for viewers once a particular gag is over. For instance, in Ed's New Neighbors, Ed orders up a goodbye cake to moving-away Roger. Ed had the shop write, "Goodbye, Sour Puss," on it (Ed said, "It got a big laugh from the baker.")...but who accepted delivery for the cake, and how was it paid for? The writers always seemed to take particular delight in suggesting a whole other world that Ed operated in that we the viewers weren't privy to.
Roger and Kay's marriage still operates like the demilitarized zone between two warring lands, with both of these bickering "hurtmates" locked in mortal verbal combat. In Ed the Voter, Kay cries despondently to Roger, "You don't love me!" which prompts this qualified response from cynical sharpie: "That's not...exactly true." In The Wrestler, Roger describes his wife's performance in a ballet leotard thusly: "She looks like a plucked chicken trying to wriggle off a butcher's hook." Not to be outdone, in Ed's Bed, a placid Kay reassures a shaken, hurt Carol, who's ready to leave Wilbur, "It takes years of living together for a couple to really hate each other." Indeed, the one-liners for all the performers are still as strong here as in the first season (according to Alan Young, co-producer George Burns would still slip a joke or two in each episode). Choosing a favorite out of so many is impossible, but the first one that comes to mind is from Horse Wash, where a dirty, disheveled Ed tells Wilbur about his plan to lose 40 pounds...to impress the fillies: "So I went to the park to run it off." "Where'd you go?" "Santa Anita. I came in second." (how many of us from that TV generation heard countless "Santa Anita" racetrack jokes before we even knew what "the track" was?). Ed even gets his own catchphrase this season - "Holler, but don't hit" - not exactly a knockout, but funny when Allan "Rocky" Lane warbles it (as is anything that pro says).
The traditional sitcom battle of the sexes continues at the Posts, the most significant skirmish waged in Ed the Salesman, where imperious Wilbur puts his foot down about Carol's constant gabbing on his business phone line...and Carol's determination to get a job and pay her own way. She capitulates at the end and comes home, but before I get a flood of angry emails about how limiting traditional gender roles were on TV back then, Wilbur begs her to come back and be a homemaker because he misses her company...and that's where she said she wanted to be all along, anyway (being a CEO is easier than being a homemaker, pal). Further tweaking this framework, the writers have now firmly put Carol in the middle of the love triangle between herself, Wilbur and Ed...with Carol not loving Ed so much (the writers are careful, though, to have Carol always "come around" about Mister Ed, so as not to have the kiddie viewers out there think she's unsympathetic to their hero). For example, in The Horsetronaut, Carol shows her displeasure when Wilbur innocently states he likes working at home, because of all the love and inspiration he receives there...from Ed. Increasingly, the writers will put Wilbur in a position where he has to choose between Carol and Ed, with Wilbur choosing Ed almost every time. And with Carol ultimately forgiving Wilbur for his strong bond with Ed (turning her into a too-strident harpy against Ed would only sour the show's sweet, sexy chemistry between Wilbur and Carol).
Come to think of it, the writers tweaked the Ed character a bit here, too, in this second season. During the first, Ed was much more assertive in his dominance over Wilbur (it was often implied that he was far smarter than his "owner"), but now, Wilbur is far more likely to demand Ed bow to his wishes...with typically disastrous results. As a result, Ed seems to be a bit more sentimental about his relationship with Wilbur, and sensitive to Wilbur's angry admonishments (there are numerous close-ups of Ed crying this season over some slight by Wilbur). Ed's still a hipster, using terms like "gasser" and talking about "fillies that like to really swing," but that more adult persona (so effectively used in the first season) isn't used as often as the "Ed-as-whiney-child" character, where he constantly worries about Wilbur leaving him, or bitches about his living conditions, or runs away from home (at least twice this season), or when he does something childish he knows is wrong (eating all of Roger's apples in Ed's Word of Honor - after being told specifically not to - Ed whimpers, "My little tummy hurts."). Ed isn't a push-over; I love his good-bye note after he crashes through his locked stable in The Lie Detector: "They haven't made the stable that can hold this horse." But Ed seems a bit more circumspect in his antagonism towards Wilbur. In Horse Wash, Ed tries the trick made famous by every muttering teenager with a gripe out there - soundlessly mouthing insults to Wilbur - but Wilbur, showing his increased savvy in handling Ed (and his growing willingness to lay down the law), can read Ed's lips, and he throws the insults right back at the smart-alecky horse...something that didn't happen all that often in the first season.
As to whether or not Mister Ed's loyal fan base noticed these changes, it's tough to say. In fact, it's difficult to ascertain exactly how many viewers indeed were loyal fans of the show, since it only played as a traditional "evening" program during its second and last years on CBS (during the all-important Nielsen prime-time ratings bracket). Originally sold directly into syndication in January of 1961 through its sponsor, the Studebaker automobile company (my grandmother had an old Lark parked in her garage...it looked cute, like a toy. Didn't run), this "failed" network pilot-turned-syndicated-hit garnered such strong local ratings in towns all over the country that spring and summer of 1961 that CBS took another look at Mister Ed and brought it on board, unchanged in production and cast, as an official network series in October of 1961. Running at the very early hour of 6:30 on Sundays, right before a powerhouse evening lineup of Lassie (15th for the year), Dennis the Menace (17th), The Ed Sullivan Show (19th), G.E. Theater, The Jack Benny Show, Candid Camera (10th), and What's My Line?, Mister Ed didn't qualify to be counted in the prime-time Nielsen ratings, but its success - even at that early time slot - was significant enough that CBS renewed the series for an additional 4 seasons. And of course, its popularity has never waned; to this day, it's still playing somewhere in the world, every single day, and that hasn't stopped in over fifty years - a true testament to this delightful show's enduring appeal.
Here are the 26 episodes of the four-disc set, Mister Ed: The Complete Second Season, as described on its enclosed trivia and episode list pamphlet. Please note:
DISC 1
My Son, My Son (10/1/1961)
Confirmed bachelor Mister Ed thinks he's getting old. He wants to become a father, so he asks Wilbur to adopt a son for him. Calamity ensues when they bring home Ed's new son, Snuffy.
The Horsetronaut (10/8/1961)
Wilbur rents an office in town to finish a shopping center project. Ed feels unwanted so he volunteers to be the first horse into space.
Ed's Ancestors (10/15/1961)
Ed wants to know more about his ancestors and asks Wilbur to contact the Breeders Association. Roger offers to mail the letter, but instead plays a practical joke on Wilbur by making up his own reply to the inquiry.
Ed the Redecorator (10/22/1961)
After attending a decorating show, Carol wants to redecorate the house. Ed thinks the barn should be done first - in his opinion, it looks too much like a stable.
Ed the Jumper (10/29/1961)
An old college rival talks Wilbur into entering Ed in a steeplechase against his own racehorse, and Ed isn't crazy about participating in the contest.
Ed the Voter (11/5/1961)
After Carol makes a TV appearance for the Women's Voters League, she volunteers their home as a polling center. Wilbur doesn't want all the people going through the house, so he offers up the barn despite Ed's objection.
Ed the Hunter (aka: Hunting Show) (11/12/1961)
Wilbur and Roger plan a hunting trip. Ed comes along for the ride to carry the provisions, but he is on a superstition kick - his horoscope claims that "disaster will befall him" if he leaves town.
Mister Ed's Blues (11/19/1961)
Ed trots out his songwriting skills as he composes a love song for his sweetheart Sabrina: a blues song titled "Empty Feedbag Blues."
DISC 2
Ed the Hero (11/29/1961)
After Ed saves the life of a small girl in the park, a grateful grandfather invites Ed and the Posts to his estate on Catalina Island - but Ed doesn't want to get on a boat.
Ed the Salesman (12/3/1961)
To mark their first anniversary together, Ed is expecting a gift from Wilbur, preferably a color television. When Wilbur won't buy him a gift, Ed gets his own job as a non-traveling salesman.
Ed and the Elephant (12/17/1961)
Amateur magician Wilbur wants to learn how to levitate Mister Ed with the help of the Great Mordini. Mordini agrees if Wilbur will look after his elephant, Jumbo, but the pachyderm drives Ed crazy.
The Wrestler (1/27/1962)
Roger and Wilbur decide to buy the contract of wrestler Tiger Davis and become his managers. The men take in Tiger to help train him, but the wives proceed to fatten him up.
Ed's Bed (1/314/1962)
Ed gets a cold, and Carol becomes jealous when Wilbur starts spending all his time taking care of the hypochondriac horse.
Ed the Beneficiary (1/21/1962)
Ed reads a news story about a little old lady leaving her cat $50,000 and wants to know if he's in Wilbur's will. Ed is worried that if something happens to Wilbur, Carol might remarry a horse-hater.
Zsa Zsa (4/13/1961)
A noisy neighbor moves next door to the Posts and Addisons. When they go over to complain, they discover it's Zsa Zsa Gabor. Wilbur finds out the actress won't star in a Western because she's afraid of horses, so he offers to loan out Ed to help her get over her fears.
Horse Wash (2/4/1962)
Ed goes on a diet to look good for a new filly. Carol's father pays a visit, and it seems that he is involved in a real estate deal with a couple of con artists.
DISC 3
Ed the Horse Doctor (2/11/1962)
Roger buys a successful racehorse only to find that she refuses to run, so Dr. Ed is brought in to find out what is wrong with Lady Linda.
George Burns Meets Mr. Ed (2/18/1962)
George Burns offers $25,000 for the best novelty act to add to his Las Vegas show, and Wilbur tries to talk Ed into auditioning for the show.
Ed's Word of Honor (2/25/1962)
When Ed is blamed for something he didn't do, he decides to run away and join the circus - something he's wanted to do since he was a little foal.
No Horses Allowed (3/4/1962)
Carol accidentally signs a petition eliminating horses from the neighborhood, and Wilbur wants to have it recalled, so he challenges the neighbor behind it to a debate on television.
Bald Horse (3/18/1962)
In an attempt to get even with Wilbur, Roger makes Ed think he is losing his hair by putting Kay's wig in his stall. Ed wants Wilbur to get him some sort of treatment so he can still attract the fillies.
Ed's New Neighbors (3/25/1962)
Kay inherits a mansion in New York, and the Addisons put their house up for sale. After seeing the new occupants arrive, Ed starts to miss his old neighbors.
Ed the Beachcomber (4/1/1962)
An artists' colony is camped out on Addison's beach property. When the local newspaper calls horses "extinct," Ed joins the colony because, like the artists, he feels alienated from society.
The Lie Detector (4/8/1962)
Roger buys a lie detector machine that ends up causing problems with Wilbur. Ed accidentally knocks a bottle of ink onto one of Wilbur's plans and subsequently runs away from home.
DISC 4
Clint Eastwood Meets Mr. Ed (4/22/1962)
Clint Eastwood moves in next door to the Posts. Clint's horse, Midnight, begins stealing all of Ed's fillies, but Ed gets his revenge against Midnight and Eastwood when a party line is installed.
Ed the Matchmaker
This episode was a pilot for a spin-off show about a love-crazed teenager named Emmy Lou Harper, based on a syndicated comic. Emmy befriend Ed in hopes of creating a love potion by using horse tail hair.
The DVDs
The Video
The full-screen, 1.33:1 black and white transfers for Mister Ed: The Complete First Season look even better than the previous season's, with a mostly creamy gray scale, blacks that hold, a bright, sharp picture, and minimal screen anomalies such as dirt and scratches. I didn't notice any distracting compression issues, and overall, this looks as good as any Paramount vintage TV release (you may hate their editing, but their video transfers are usually first-rate).
The Audio
The English mono audio track, however, has some up-and-down levels that did distract from time to time (minor, though), but whether this was inherent in the original materials used for the transfers, or in the authoring of the disc itself, I couldn't say. Overall, though, the dialogue came through. Close-captions were available.
The Extras
A valuable audio clip of an internet radio interview with Alan Young and Connie Hines, conducted on Shokus Internet Radio's Stu's Show in February of 2008, is included over three and a half episodes on disc 1 (about 90 minutes total). Importantly, much time is spent talking about Hines' career and involvement with the show (apparently, a lot of Young's background was covered in a previous appearance on Stu's Show, not included here). Recently passed, it's rather sad to hear this charming performer talk about what a delight Mister Ed continued to be in her life, but a lot of valuable information about the show's production is included, too, and Young still has expert timing with his carefully chosen rejoinders. An excellent bonus. Also, there's a new batch of many times-duped vintage TV commercials with Alan Young, Connie Hines, and Mr. Ed, hawking the show's early sponsor, Studebaker (in this case, the brand-new 1961 Lark).
Final Thoughts
The second season is a tad different from the first, after all. Mr. Ed whines and cries a bit more and keeps his boisterous bullying in check; Wilbur gets a backbone, Carol finally sees where she fits in in this marriage (behind the horse), and Kay and Roger continue to hate each other's guts. Absolutely pin-point comedic timing by this quartet of pros, still-funny one-liners from the writers (and George Burns), and expert thesping by Mister Ed and vocalist Allan "Rocky" Lane, add up to another season of classic sitcom hilarity. You can not go wrong with this family-friendly charmer. I highly, highly recommend Mister Ed: The Complete Second Season
---
Paul Mavis is an internationally published film and television historian, a member of the Online Film Critics Society, and the author of The Espionage Filmography.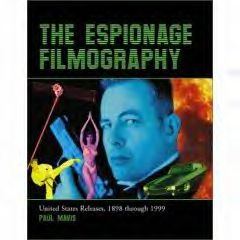 ---
C O N T E N T

---
V I D E O

---
A U D I O

---
E X T R A S

---
R E P L A Y

---
A D V I C E
Highly Recommended
---
E - M A I L
this review to a friend
Sponsored Links
Sponsored Links