Wartime Britain: Three Complete Dramas (Housewife, 49, The Heat of the Day, Island at War)
List Price: $69.99 [Buy now and save at Amazon]
---
Acorn Media has released Wartime Britain: Three Complete Dramas, a compilation of three previously released titles gathered together in this mostly satisfying set. Titles include 2006's heartbreaking, true-life look at Nella Last's struggle to find an identity outside her marriage, Housewife, 49, written by and starring Victoria Wood; Harold Pinter's menacing, impenetrable 1989 adaptation of Elizabeth Bowen's The Heat of the Day, a tale of espionage and personal sexual politics during the London Blitz starring Michael Gambon; and 2004's less-successful epic miniseries chronicling the German occupation of the English Channel Islands, Island at War, starring James Wilby and Clare Holman (seen here in the States on Masterpiece Theatre). No need to double dip if you already have the earlier single discs (they're the same transfers, artwork and bonuses), but anyone looking for superior British dramas with unconventional WWII backdrops (homefront issues versus the usual battlefield heroics), Wartime Britain: Three Complete Dramas scores two out of three hits. Let's look very briefly at each film.
Housewife, 49
Within weeks after war is declared on Germany, English housewife Nella Last (Victoria Wood) fears she may be suffering another mental breakdown. Getting zero emotional support from her cold, rigid husband, Will (David Threlfall), Victoria pours her attention on her one son Cliff (Christopher Harper), a sensitive young man who is well aware of the pressures in the Last household caused by "Daddy's" emotional disconnect and controlling behavior. Denied even the pleasure of company from her kindly next-door-neighbor, Mrs. Whittaker (Sally Bankes) - Daddy doesn't mix, so Nella isn't going to mix - Nella sees general practitioner Dr. Brierley (Jason Watkins), who firmly tells her to make friends, to "get out or go under," which she tentatively does, joining the Women's Volunteer Service. Battling the snobs who look down on Nella's station in life, dealing with the sometimes imperious but kind-hearted Mrs. Waite (Stephanie Cole), who runs the Volunteer center, and facing the loss of her son Cliff overseas as he requests active duty in Europe, Nella begins to question her marriage, her role as mother, and her place outside these two societal roles. And she does this questioning through her diaries, which she submits to the Mass-Observation group, a non-government foundation set up to record first-person narratives of life in England, from a broad spectrum of participants.
SPOILERS ALERT!
Based on her actual Mass-Observation diaries, Housewife, 49 is a beautifully constructed look at how something as cataclysmic and horrific as WWII, in one of the ripples of its million shockwaves through the cultures of the world, could provide a starting point for the blossoming-out of societally-restricted women like housewife Nella Last. It's important to note, though, right at the start, that Last's diaries were necessarily limited by her viewpoint alone. Other participants in her recollections may have seen life in WWII England quite differently - as indeed they may have experienced other characters portrayed here, too (the fundamental notion of an non-participating individual's privacy was apparently one of the main reasons the Mass-Observation program was eventually discontinued). But there's no question that gender expectations were far more restrictive for middle-and-lower class housewives in 1930s and 1940s England (as indeed they were for their husbands, as well, when one ponders the emotionally absent Will), and one can assume there were many, many more Nella Lasts out there, experiencing their "coming outs," if you will, anonymously and without the benefit of posterity aided by detailed diaries.
That being said, I found Housewife, 49 quietly riveting. Directed by Gavin Millar (Brideshead Revisited), and scripted by star Wood, the movie is carefully tempoed, building scene to scene, in gradually revealing the depths of unhappiness Nella is suffering, and the eventual flowering as she becomes self-actualized. The structure of the movie can be a bit clunky, particularly with the short linking scenes supposedly taking place at the offices of the Mass-Observation group. The film doesn't go into enough detail about the MO's purpose, so we never connect or understand exactly why she's keeping a diary, and of what importance that diary is to the project. And therefore, those MO scenes quickly become superfluous. For instance, I didn't need the scene that showed a MO staffer crying over a passage about Nella's marriage woes. I know her story is sad - I just watched the scene. I didn't need a repetitive confirmation of what I just saw. Nella's story is fascinating in its own right; the MO framing device added nothing, frankly, that couldn't have covered in a single title card, explaining her role with the group and the diary's.
But that arbitrary framework aside, the evocation of Nella's stifling marriage and the quiet joy she finds in just being free in her own decisions - even the smallest ones - is beautifully handled here. The screenplay could have easily concentrated on making the controlling, emotionally-stunted Will and out-and-out villain and be done with it, but Housewife, 49 is far more subtle and layered than that obvious approach. David Threlfall, so good at getting across these kinds of constipated, reduced Englishmen, doesn't go for an ounce of audience sympathy in his portrayal of "Daddy," who must be pacified at all times, who's constantly dismissive of his wife and son, who's class-conscious to the point of being both embarrassed by his station and perversely proud of his own snobbery, and who treats everyone as merely an afterthought. It's difficult to know how such a character could be made sympathetic at times, but Will is shown to care for Nella - in his own limited way (during a harrowing Blitz evening, he tells her she's everything to her - perhaps the first time he's ever said that). But Wood is smart enough to give Nella credit for recognizing just a little from Will still isn't enough for a happy marriage. And she won't let him off the hook for her circumstances. She'll stay with him, but she'll obviously find fulfillment in other areas. Woods is particularly affecting as Nella, modulating the growing confidence of this submissive housewife as she becomes a valuable member of the war effort, achieving much without complaining at all against her many obstacles. The ending is enigmatic (and suggests she may be right back where she started when the war ends), but it's an indelible portrait of one individual's quiet courage in the face of overwhelming limitations to personal expression. A beautiful work.
---
The Heat of the Day
"Do you have far to go?"
"It depends on where I go."
During the London Blitz, widow Stella Rodney (Patricia Hodge) receives some rather baffling news: her late husband's cousin, Francis Morris (Ralph Michael) has died and left his Irish estate to her son, Roderick (Grant Parsons). What's strange about this bequest is that Francis had never met Roderick. At Francis' funeral, a large, hulking stranger, Harrison (Michael Gambon), watches Stella, and eventually introduces himself, claiming to know all about her and her family from "Frankie" Morris, whom he visited often up in Ireland. What he doesn't tell Stella is that he's been watching her for some time, including secretly photographing her and tapping her phones. Following her on the train back to London, he dodges her puzzlement at his interest in her, until he finally lays it on the line with her back in her apartment: offer herself to him - her apartment, her company, her body - and he won't turn in her lover, Robert (Michael York), an officer at the War Office who, according to Harrison, is a traitor, giving secrets to the Nazis. Stella is stunned by this revelation she doesn't believe, and strangely intrigued (and simultaneously repulsed) by Harrison's blackmailing efforts. Stella will need to make a choice between the two men as they pressure her from different positions - political for Robert; perverse obsession from Harrison - if she can rouse herself from her neurasthenic stupor.
SPOILERS ALERT!
From the first scenes, it's obvious The Heat of the Day is Pinter-Land, even though I have no idea how closely screenwriter Harold Pinter stayed to Elizabeth Bowen's source novel. Almost every scene in the film is centered on some menacing proposition of ownership and power of one human being over the decisions of another. Every conversation is a negotiation in varying degrees between the dichotomy of utter existential hopelessness and the utter conviction in the use of crushing power (be it emotional or physical) to control another person. Everyone is searching for the upper hand, regardless of the importance of those relationships. At the nursing home of Nettie Morris (Peggy Ashcroft), Mrs. Tringsby's (Hilary Mason) imperious rules of etiquette for visiting family members not only reinforces her petty dominion over the home, but extends her powers beyond it, to influencing the behaviors of those visitors that don't live there. Robert's mother, Mrs. Kelway (Heather Chasen), presides over the family country home like a dictator, icily controlling the simplest of household rituals to order her limited world (an attitude that has filtered down to her daughter Ernestine, played by Anna Carteret, whose sunny "chin up" militarism hides an recalcitrant obliviousness to other people's free will). Moments that should be about one emotion, are often just another test of wills, such as Robert's proposal of marriage to Stella, which is nothing more than a form of blackmail, a challenge for her to prove she's sorry for waiting two months to accuse him after Harrison told her Robert was a spy - and then Robert lies to her anyway. Even seemingly inconsequential moments are fraught with coercion and indecision, such as when Roderick baits his mother to look at a folded-up scrap of paper that has fallen out of Robert's coat. We never know what's on the paper, and it doesn't figure at all into the plot. It's just there to put us off our guard. To unnerve us. To show us life isn't "give and take," but "bait and take"...if you have the power to do so.
That strange, elliptical, back-and-forth Pinter dialogue suffuses The Heat of the Day, with its odd, vaguely threatening declarations that seem to come not out of incoherence but from another dimension entirely. I love when Robert refers to his mother as "Muttikins" to Ernie, and then states to a perplexed Stella, "Muttikins. That's what we call her," as if that statement alone explains the peculiar nickname. Equally amusing and off-putting at the same time (a useful summary of Pinter's work) is Robert's mother's perplexing talk about wartime deprivations, as is she aware of unnamed, sinister forces at work dedicated not to the destruction of the free world, but to the upsetting of her rigid, calcified household routines. And what are we to make of Robert's discussion of his father, who was "too sensitive" for his own good, and whose death probably came as a great relief to him, and to Robert?
Eventually, we come to understand that we understand nothing in The Heat of the Day. What's the reality of any given situation? It's difficult to say. Is Harrison really a government spy? He could very well be. But he could also be an obsessive stalker - nothing in the story proves either proposition. And how about that strange woman in the park, who follows Harrison until he rudely tells her to go away...and who then magically shows up again at an isolated restaurant, quizzing Harrison yet again? Coincidence? Is she just another lost, crazy soul trying to find some measure of friendship amid the nightly bombing? Or is she also an agent, spying on Harrison? Or is she both, as Harrison himself appears to be, with his surveillance activities married to his need to possess Stella? We just don't know, because Pinter refuses to ground the work in any kind of concrete, convention dialogue. We don't even know if Harrison is truly obsessed with Stella, or if he's passionate only about blackmailing her (which may be why he gives her up at the moment she finally agrees to sleep with him). And what about Stella's inexplicable actions, registering first disgust at Robert's confession of admiration for Nazi ideals ("Who would want to be free when one can be strong? I want order. I want shape. I want discipline. I want the cackle cut!"), and then irrational love for him despite knowing he's aiding an enemy that could kill her son? You'll have to make up your own mind about those questions - a situation I would imagine Pinter specifically intended.
---
Island at War
The fictitious British Crown Dependency Channel Island of St. Gregory is the setting for Island at War. Located only a few miles off the coast of France in the English Channel, St. Gregory is deemed militarily unimportant when war breaks out between England and Germany, so its small contingent of British army troops are pulled out. Since the Channel Islands, strictly speaking, aren't part of the United Kingdom, it's up to the individual island governments to decide their own course of action: the people of St. Gregory are on their own, with German occupation imminent. Island aristocrat Senator James Dorr (James Wilby) does his best to calm the residents when the island's Bailiff, Francis La Palotte (Benjamin Whitrow), dithers about evacuation, but Dorr's English wife, Felicity (Clare Holman), would like nothing better than to leave. She resents her husband for sending her son, Phil (Sam Heughan) to boarding school, and it's obvious the couple are heading for a breakup. Middle-class shopkeeper Cassie Mahy (Saskia Reeves) understands that having two beautiful daughters, Angelique and June (Joanne Frogatt and Samantha Robinson) in an occupied war zone is unthinkable, and she wishes to leave when the few boats sent by England arrive. But her fickle, amateur actor husband, Urban (Julian Wadham), finally sees a chance to become independent of his wife's grocery store when he's offered Mr. Isaak's camera shop (Mr. Isaak is a Jew, and knows full-well what his fate would be should he stay on St. Gregory). Urban's delay in getting to the pier with his family will prove disastrous for the whole family. Poor tomato farmer and fisherman Wilf Jonas (Owen Teale), who also works as a police officer, has readied his son, Colin (Sean Ward) and his daughter Mary, for evacuation to England. But unknown to his parents, Colin dodges the boat and remains on the island, an action that will ultimately have terrible consequences for his family, particularly his mother, Kathleen (Julia Ford).
The islanders' indecision and anxiety are replaced with subjugation and fear when the Germans occupiers arrive. Baron Von Rheingarten (Phillip Glenister) is the learned, aristocratic, and ruthless commandant who immediately strikes up a "friendship" with Felicity Dorr - no doubt facilitated by his occupying a wing of their spacious mansion. His adjutant, Captain Muller (Daniel Flynn), begins a tentative relationship with trusting, naïve June, who appreciates the Captain's chivalrous actions when he orders two of his men to apologize for insulting the Mahy sisters on the street. Oberwachtmeister Wimmel, the German quartermaster sergeant, strikes up a mutually advantageous relationship - via the black market - with Cassie and Kathleen's hustler/thief brother, Sheldon Leveque (Sean Gallagher). Angelique tries to resist the charms of good-guy Nazis Airman Bernhardt Tellemann (Laurence Fox), while bad-guy Nazis Oberleutnant Walker (Conor Mullen) becomes obsessed with secret Jew Zelda Kay (Louisa Clein).
SPOILERS ALERT!
Apparently, it was quite a romantic, horny little war they were having out there in the Channel Islands, if you believe Island at War...which I don't. To its credit, the opening episode of this six-episode, 400-minute series does create a palpable atmosphere of tension and quiet chaos as the islanders begin to realize that their social and political structures are coming down, and that they're truly on their own in the face of enemy occupation. That sense of growing desperation and panic is built expertly to the point when German airplanes bomb the piers, and the islanders' fears are given horrific shape. And with that accomplished cast and an expensive, carefully-detailed production design, there's an initial appreciation of "weight" to Island at War that offered the promise of a solid drama.
Unfortunately, as the series progressed, and overly-familiar characters and situations from countless other war dramas begin to dominate, a feeling of déjà vu crept in, with an abrupt, nonsensical (and frankly insulting) ending that either indicated a further series was planned and dropped, or woefully inept scripting was the culprit all along. The Channel Islands occupation lasted five years, but Island at War seems to be concerned with just the first year or so of that military action (which is helpful, because the later horrors of that occupation are conveniently left out). Putting aside for a moment the distressing vapidity of the situations within the core of the mini, the "ending" of Island at War features a hail-Mary save by the kindly Nazi commander of most of the male characters in the film, the dropping of a handful of assorted relationships that were apparently too sticky to work out, and the final image of Angelique and Bernhardt, enjoying a romantic moment atop a hill as the sun sets spectacularly over the sea. Love and humane Nazis triumph, and anything too tricky gets dropped for expediency's sake. Ignoring everything else that is wrong with Island at War - and that's a lot - that hasty dénouement cheats us out of hours that were spent setting up supposedly significant storylines (like Muller and Jane, Cassie and Oberwachtmeister Wimmel, and Oberleutnant Walker and Zelda), while providing a false, ridiculous "happy ending" final image of the Occupation and the war that's frankly insulting (christ, why didn't the filmmakers just throw in a puppy at the young couple's feet while they were at it?).
Of course you can make the argument that since Island at War is fictionalized, it can make up its own romantic and wartime rules. And that may be okay...had Island at War not delivered a scene that directly refutes such a potential argument, when Walker takes June and Zelda to the movies and shows them the infamous anti-Semitic propaganda feature, Jud Süß, with Walker insisting after the film is over, that's it's a true representation of the facts. The girls don't believe Walker, and I don't believe screenwriter Stephen Mallatratt's romanticized version. But more importantly, what's the motivation behind such romanticizing (besides selling a bunch of PBS memberships)? For instance, why didn't the filmmakers have the guts to choose Guernsey or Jersey or Alderney or Sark, and tell their story there, instead of creating "St. Gregory" out of wholecloth? Well, if they had chosen a real place, they would have been more beholden to the historical record, and forced to give a truly accurate portrayal of the occupation. Making up a "St. Gregory" allows one to make up new Channel Islanders and Nazis, and have them behave the way you want them to behave, and screw the historical record. How much more enlightening would the movie had been, had the filmmakers stuck to the more realistic and grim realities of the Channel occupation, and the more complex relationships between occupier and occupied, instead of the predictable ones on display here? Where are the slave laborers that were imported to the Islands? Where are the concentration camps that were built there? What about the deportation of Jews and later British subjects, to German-held France (including trips to prisons and concentration camps)? What about the starvation that eventually plagued the island? All of that really happened, but Island at War seems focused more on the romantic possibilities of the two cultures merging, than any real life-or-death situations. In Island at War, even if you're a spy, you've got a good chance of surviving, if you're better-looking than your fellow spy, and the sophisticated, urbane Nazi commandant has the hots for your mother.
The German occupying forces, according to this miniseries, were, for the most part, civil and humane and courtly (they hated war, had no beefs with the rest of the world, and were sickened by their own acts), while many of the St. Gregory women, dissatisfied with their lot and looking for some excitement, were eager for companionship. Watching Island at War, you get the feeling that every Nazis out there, fully aware of his evil deeds, just wanted to be loved like everyone else...and that they should have been forgiven their war sins because they were, after all, "human," as the characters in the film continually assert. Well, of course they were "human." But they committed inhuman acts, directed through a rigorous social, military and political system that created far more true believers than doubters and resistors (a fact - as well as a common sense belief held by the world's population right after the war - that thankfully seems to be seeping back into the historical record). Island at War's amelioration of the Nazis is just another example of that creeping, corrosive "moral equivalency" that excuses historical crimes and excesses with scripting equivalents of Father Flannagan's, "There's no such thing as a bad boy." The Baron executes a boy for spying? That's okay - he saves another prettier one at the end (and he's so handsome and noble and enigmatic doing it, too, isn't he?). Bernhardt dropped the bomb that killed Angelique's father, Urban, who's just another nameless victim among countless others of Bernhardt's raids? That's okay - Bernhardt doesn't really like Hitler, and he's powerless to do anything about it (others did, Bernhardt), and he's polite and emotional and blondely handsome, to boot. So why wouldn't Angelique fall in love with her father's killer? Oberleutnant Walker is a Jew-hating psychopath who puts his boot on Cassie's back and grinds her into the floor of her store, and then later forces Zelda to have sex with him? That's okay - he truly loves Zelda and is willing to overlook her Jewish heritage, even going so far as to offer her a new identity, at the risk of his own life (what a romantic rapist). As for the Islanders here, they're either romantically enthralled with the Germans, or collaborating with them (only the farmers seem admirably resistant), which wasn't the reality apparently, either (many Islanders were imprisoned for petty - and persistent - forms of resistance, while "Jerry-bags," the term for female fraternizers, weren't nearly as plentiful, nor "accepted" by the real Islanders, unlike Angelique and Cassie here, who are given excuses and moral "passes" for their acts of aid and comfort to the enemy). The makers of Island at War no doubt thought they were being admirably "fair" to the characters, but this kind of moral equivalency isn't new (how many times have you seen too-good-to-be-true Nazis in this kind of film?), nor is it "fair" to the historical record. And while we're at it, can we please retire the stock movie cliché of the overeducated, silky, courtly, utterly ruthless, but ultimately humane (and let's not forget quite dishy) German Nazi officer type? Filmmakers have been beating that one into the ground ever since James Mason and Curt Jurgens were clicking their heels together to the barely-stiffled sighs of entranced female audiences. The minute you see the unconventionally handsome Glenister as the Baron, making a charming joke and showing up the Islander dolts sent to surrender to him, the viewer can plot his character arc right to the final noble gesture he makes for Felicity. How much more interesting Island at War would have been, had the filmmakers gone with a truly repellent, unrepentant Nazis who still captures Felicity's interest, entirely against her better judgment and will. Wouldn't you rather have had the filmmakers explain that relationship?
The DVDs:
The Video:
Housewife, 49 is presented in a sharp, clean anamorphically-enhanced 1.78:1 widescreen transfer. Colors are correctly hued, if a bit dark, while some smearing did occur in the nighttime scenes. Overall, not bad. The full-screen, 1.33:1 The Heat of the Day, however, looks quite bad - the equivalent of a VHS copy, with badly faded and blown-out color, a soft image, and some PAL conversion stutter in the busier camera moves. The anamorphically-enhanced, 1.78:1 Island at War, looks best here, with a super-crisp widescreen image, true, subtle colors, and no compression issues to speak of. Looks terrific.
The Audio:
Both Housewife, 49 and Island at War sport adequate Dolby Digital English 2.0 stereo mixes. Recording levels are strong, and some discreet directionality is noted (more so in Housewife, 49. The Heat of the Day, however, is a disaster in Dolby Digital English 1.0 mono, with the track sounding as if it's been re-recorded at the bottom of a Coke bottle. There's a distracting echo, and general muddiness. Truly awful. English subtitles are available for Heat, and Island sports English close-captions.
The Extras:
Housewife, 49's DVD hardcase indicates there's an insert detailing the background of the U.K.'s Mass-Observation project...but it wasn't included in my hardcase. There's also a text "interview" with Victoria Wood, and some text filmographies for the cast. For The Heat of the Day disc, there's a text bio of Harold Pinter and some cast filmographies. And for Island at War, text bonuses include a look at the historical background of the actual Channel Islands occupation, cast reflections on the production of the film, cast filmographies, and a photo gallery.
Final Thoughts:
Two out of three ain't bad. Acorn Media's re-packaged Wartime Britain: Three Complete Dramas isn't a double-dip for those who already have the previous stand-alone discs included here, but it's an attractive offer for those looking for some challenging, unconventional WWII-themed dramas (Housewife, 49 and The Heat of the Day are particularly strong). I highly recommend Wartime Britain: Three Complete Dramas.
---
Paul Mavis is an internationally published film and television historian, a member of the Online Film Critics Society, and the author of The Espionage Filmography.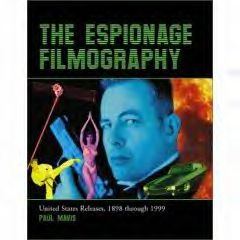 ---
C O N T E N T

---
V I D E O

---
A U D I O

---
E X T R A S

---
R E P L A Y

---
A D V I C E
Highly Recommended
---
E - M A I L
this review to a friend
Sponsored Links
Sponsored Links