List Price: $49.99 [Buy now and save at Amazon]
---
Back to the standard four episodes...and a bonus commentary, to boot! Nice one, Acorn. Acorn Media has released Midsomer Murders: Set 16, another terrific collection of some very strong episodes from this long-running murder mystery series from the U.K.. Hands down my favorite show out of England at the moment, I look forward to these Midsomer episodes more than any other imports, and this collection does it up a treat. Included here, from the show's 11th "series" (season) that originally aired over the summer months of 2008, are Midsomer Life, The Magician's Nephew, Days of Misrule, and Talking to the Dead. In addition, Acorn has scored a sensational bonus for U.S. viewers: a fun, informative commentary track with lead actors John Nettles and Jane Wymark for The Magician's Nephew. That's definitely going to attract attention from loyal Midsomer fans.
Having reviewed eight (!) previous sets of Midsomer Murders, I can assure you that if you're not familiar with the series, don't feel that you can't begin watching the show, even this late in the game (please click here, if you wish to read those reviews for background). Each mystery is essentially "stand alone," so newcomers are more than welcome. Not to spend too much time on recapping the series for the ninth time, but to briefly acquaint new readers with the basic set-up, Midsomer Murders details the bizarrely continuous mayhem (which nobody notices or cares to comment on -- except Barnaby on rare, wry occasions) that afflicts rural, affluent (and fictitious) Midsomer County, England. Bodies drop like flies, and in the most appalling ways, and it's up to Detective Chief Inspector Tom Barnaby (John Nettles) of the Causton Criminal Investigation Department to clean up the mess. Barnaby is aided in his inquiries by Sergeant Ben Jones (Jason Hughes), an inquisitive, competent copper who offers an oftentimes wry, slightly baffled compliment to Barnaby's low-key detective skills. Lending a hand with vital forensic data is jovial coroner Dr. George Bullard (Barry Jackson). Offered as punctuation, but rarely as significant subplots, glimpses of Barnaby's home life frequently bookend an episode, with Joyce Barnaby (Jane Wymark), Tom's vibrant but put-upon wife (who frequently loses her husband to a case right before an important event in their social life) getting just a tad bit more screen time, since Cully Barnaby (Laura Howard), their daughter, has since married and moved away.
SPOILERS WARNING!
Midsomer Life
Slimcase synopsis: "Guy Sandys, owner and editor of Midsomer Life magazine, has made a name for himself by publishing unfavorable reviews of local businesses. When his ex-wife's lover is found dead, the detectives are forced to dig into the editor's past, where they find a tangled web of affairs, criminal associations, and blackmail. Things turn personal for Barnaby when Joyce gets involved, placing herself in great danger."

Midsomer Life continues Midsomer Murders' delight in finding comedic--and murderous--conflict between England's class system. Setting the series in the wealthy rural Midsomer County allows endless possibilities to elaborate on the clash between working stiff townies and the gentry that either runs the locals show, or who, in Midsomer Life's case, come into a small village to run roughshod over the yokels. There's quite a bit of fun to be had here in this episode, watching the locals grumble about the new 4x4 off-road "centre" (basically a mud pit with trails for 4-wheelers) as the gentrified young punks from the big cities, with their 40,000£ Land Rovers, sneer about accommodations and whine about their inconvenience at being blocked on public bridal paths choked with cows. A big pub brawl at the end of the episode is in line with the scuffles that always seem to break out in Midsomer watering holes; it's just a pity the director doesn't quite sell Barnaby getting in on the act (director Peter Smith obviously had to protect Nettles in this poorly-staged, too-brief set-to).
An emphasis on sick jokes--black British humor-style--continues, as well, in this episode, with what could have been one of the series' best: annoying Eleanor Crouch (Selina Cadell, who's simply terrific here) stuffed in a dryer ("Thump! Thump! Thump!"). Pity again, though, that the moment was utterly ruined by a surprisingly cheap special effect of merely spinning her superimposed image over the dryer door (they couldn't spring for a dummy, a latex mask, and some covering shadow?). There isn't as much Barnaby, quite frankly, in this plot-heavy outing; much of the screen time is taken up with various suspects dancing around each other as the red herrings are laid out thick and fast. Luckily, Jane Wymark (I never knew her father was one of my favorite British character actors, Patrick Wymark) is on-screen much more this go around, and as usual, she's a delight. The screenwriter, David Hoskins, puts a nice twist on an ending we all probably could have predicted: Joyce being threatened in the woods by a potential ax murderer. Quite amusingly, though, Hoskins turns Joyce into a most sensible and resourceful "damsel in non-distress," allowing us to chuckle at the sight of Barnaby racing to her rescue...only to find her calmly sitting on a log with the distraught man, having solved the case after sufficiently quieting him down. It's a good moment for the attractive actress, and it allows for more humorous poking at the Barnaby character when we learn his co-workers are having a field day, ribbing him for letting his wife do his duty. A solid episode in the series.
---
The Magician's Nephew
Slimcase synopsis: "Barnaby and Jones discover that Midsomer County is home to a secret pagan cult after one of its more prominent members is murdered. Suspicion initially falls on the author of a book alleging that the sect's rituals are merely the product of drink and an overactive imagination. But soon it seems that all of the members of the Magic Circle have something to hide."

A decidedly creepy, funny outing, The Magician's Nephew works perfectly at this time of year, with its autumnal oranges and brown production design, and its Halloween time-frame. A nicely realized mystery concerning a made-up pagan religion, scriptwriter Michael Russell has a good time suggesting little difference between the children who sit enthralled by the magic show put on by the town's "Magic Circle" group, and the adults who become ensnared by the allure of Thoth, the fictional pagan god who demands sacrifice. And in case you miss it, Russell's message is concretely put forth in Joyce Barnaby's remark that at least children are sensible enough to understand that Halloween is made-up...that's why they enjoy it, leaving the less-perceptive adults behind. Both dress up and scare each other with silly games...but only one understands it's all make-believe. As for his take on the pagan Thoth religion, you can have it both ways: he's either slyly commenting on Christianity, too, or he's actually bolstering Christianity by having the deeply ironic revelation that the mystical pagan book that everyone sought, was actually pages from a rare, early Bible. Take your pick.
The Magician's Nephew doesn't skimp on Midsomer's stock in trade: bizarre murders. Introducing another neat little twist, scripter Russell's deaths are masked as violent shockers--puncturing metal spikes in a magic cabinet, falling on broken glass, an ax to the head--but the wounds are superficial. It's the deadly poison on the implements that kill the victims. Nice, with the demise of the murderer achieved in particularly gruesome fashion: death by poisonous frog...crawling up the killer's nose. Lots of funny bits here, too; I particularly liked Ben's jaunty, "Trick or treat!" as he greets Barnaby at his door, with Tom responding with a rude backward "V," before adding, "Two minutes." And of course, the sight of Nettles dressed as Dracula (he even gives out a bit of a Hammer-like flash of fangs and goggled eyes) and Wymark as the Bride of Frankenstein, was probably the reason the rest of the script was written. An entertaining, seasonal episode from the series.
---
Days of Misrule
Slimcase synopsis: "Barnaby and Jones attend an exasperating team-building exercise, run by a young and overly ambitious acting chief superintendent. They're released from their misery after an explosion at a trucking company operated by one of the most hated men in Midsomer. The detectives soon realize that the intended victim had many enemies among the townswomen, including his own grandmother."

An entertaining mystery for this set, to be sure, but not an entirely memorable one, either, once it's concluded. Written by Elizabeth-Anne Wheal, Days of Misrule's mystery is exceedingly ordinary for the hyper-expectations of a Midsomer episode, so pleasure comes mostly from the humorous "team-building" exercises that Tom and Ben are forced to endure. By this point in the series, you get the feeling that crotchety Barnaby is never going to be promoted to Chief Superintendent, so a steady flow of annoying superiors are convenient fodder for friction and laughs, and Days of Misrule has a good one here in CS John Cotton (Nick Fletcher), a touchy-feely "systems" man who wants to "reboot relationships to help fight crime." A lot of mugging and eye-rolling from Nettles and Hughes follows, to our amusement, along with some obvious (and funny) sight gags of the two trying to negotiate their way through the silly obstacle-course challenges that don't build teamwork but definitely build animosity towards co-workers. Particularly funny is a shot of Hughes considering his options when he's informed that he can freely speak his mind, without fear of reprisal, as he contemplates Barnaby, his superior (Hughes does eventually rat out Tom, who bitches and moans through the entire day). A very slight Midsomer: amusing at times with the byplay between Tom and Ben, but the mystery is a tad ho-hum.
---
Talking to the Dead
Slimcase synopsis: "Two couples living on the edge of Barton Woods disappear, leaving the village abuzz with rumors of supernatural causes. According to a local priest, the woods are haunted by the ghosts of monks slaughtered there in the 16th century. As the body count rises, a local psychic offers his services--much to the Barnaby's chagrin."

A stand-out episode from the series...until it blows the ending. Talking to the Dead, written by David Lawrence and directed by Sarah Hellings, manages a suitably sinister atmosphere right from the start, and keeps the strange vibe going as we're introduced to a complicated story of dead children, murdered couples, insane villagers, and the ghosts of martyred monks. Characters for this outing are particularly strong, too. The village's vicar (Anton Lesser)--usually a source of ironic scorn or derision in Midsomer episodes--is nicknamed "Brimstone" for his blind obsession with good and evil, while he hypocritically sports a contempt for the rural flock he's forced to watch over (a nice mixing of two of Midsomer's popular themes). And Jeroen Krabbé (always good) as mystic Cyrus LeVanu, is quite effective as a psychic laughed at and scorned by Barnaby (Tom even wrongfully accuses him of being in on a scam to fool the public), who in the end may have been on the level all the time. Indeed, I wish the episode had explored Barnaby's injustice towards Cyrus, but instead, Talking to the Dead ends on a thoroughly familiar horror note with someone scared to death out in the woods, and ghostly images in the trees, and howls, and a close-up of Nettles, wide-eyed with wonder at what he might believe in now. Silly stuff, and not worthy of the usually smart, hard, cynical endings of the series. Up until then, though, a more-than-worthy entry, with some very funny bits with Ben getting accidentally locked in an Iron Maiden (I love Barnaby's glee at recounting what could have happened to the shaken Ben), and the pretty, smart Kirsty Dillon as WPC Gail Stephens aggressively taking the reins of a potential romance with Jones. We'll have to see where that goes in the next set of episodes.
The DVD:
The Video:
Acorn's transfers for Midsomer Murders never miss - superlative. The anamorphically enhanced, 1.78:1 widescreen transfers for Midsomer Murders: Set 16 look, as always, very good: crisp, sharp images with nicely balanced color and no compression issues whatsoever (no pesky PAL conversion issues, either). The image is remarkably bright and clean. Never fail.
The Audio:
The Dolby Digital English 2.0 stereo mixes for Midsomer Murders: Set 16 are more than adequate for these largely dialogue-driven mysteries. Discreet left-right directionality, with solid recording levels. Thankfully, Acorn Media is putting more and more subtitles on their U.K. imports - good news for some viewers who may have a hard time with those local accents. English subtitles are included here.
The Extras:
A terrific bonus: John Nettles and Jane Wymark contribute a full-length commentary track for The Magician's Nephew. Not only are they quite funny and charming in their recollections, but informative, too, about how the series is produced and executed. A must-have bonus for Midsomer fans.
Final Thoughts:
Man, I do not want this series to change, but with the upcoming departure of John Nettles from the role of Tom Barnaby, I don't see how it won't. So enjoy these remaining episodes while you can, fans. Midsomer Murders: Set 16 sports four entertaining episodes from the 2008 season, with an absolute must-have bonus in that Nettles/Wymark commentary track. I highly, highly recommend Midsomer Murders: Set 16.
---
Paul Mavis is an internationally published film and television historian, a member of the Online Film Critics Society, and the author of The Espionage Filmography.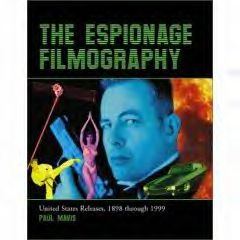 ---
C O N T E N T

---
V I D E O

---
A U D I O

---
E X T R A S

---
R E P L A Y

---
A D V I C E
Highly Recommended
---
E - M A I L
this review to a friend
Sponsored Links
Sponsored Links