Bonanza: The Official Second Season, Volume 1
List Price: $42.99 [Buy now and save at Amazon]
---
The Cartwrights ride again. Paramount has released another extras-laden set (unusual, considering most of these vintage TV releases drop the "extras-as-bait" after the first season) for the single most successful network series of the 1960s: Bonanza. Bonanza: The Official Second Season, Volume 1, a five-disc, 18-episode collection of the first half of the 1960-1961 season, finds the series (which was already confident and brash right from the start) further refining the characterizations of the four central leads, while consistently producing strong, layered, and extremely well-constructed one-hour playlets that hold up with the best dramatic anthologies from that time period. A must-have for lovers of vintage TV.
It's the late 1850s, and gold and silver fever are sweeping through the hills and valleys of the celebrated Comstock Load. Virginia City, Nevada, sitting right on top of those millions of dollars' worth of ore, is bustling with miners, settlers, businessmen, rustlers, con artists, and killers. And butting right up against Virginia City is the massive Ponderosa ranch, a thousand-square mile New World Eden filled to the brim with pine and beef. Overseeing this operation is voice-of-God Ben Cartwright (Lorne Greene), the thrice-widowed land baron who watches over his spread as fiercely--and as tenderly--as he does his three grown sons. Eldest, Adam Cartwright (Pernell Roberts), is the most serious of the three siblings, and the one who works most directly under Ben in running the Ponderosa. His mother the daughter of a New England sea captain, Adam was schooled back East as an architect and engineer. Middle son Eric "Hoss" Cartwright (Dan Blocker) gets his massive physique from his mother, a six-foot tall Swede who could punch like a mule. Hoss, who may seem rather dim or naïve at times when he's not killing a bear with only his hands, or knocking down a tree, is in reality quite sensitive to his surroundings, and to the sufferings of others. Finally, Little Joe Cartwright (Michael Landon), the youngest son, gets his smoldering dark looks and equally tempestuous nature from his beautiful half-Creole mother, whom Ben met during a trip to New Orleans' French Quarter. Little Joe is certainly the most reckless of the clan, relying on his charm and his fast fists to both get him into trouble, and out of it again...especially if there's a lady involved. Constantly patrolling their land to keep opportunists at bay, the Cartwrights inevitably get involved week after week in the troubles of others, who look to the Cartwrights as one of the few stabilizing forces in the wild and wooly excesses of the Old West.

SPOILERS ALERT!
In my two reviews for Bonanza's first season, I wrote extensively about the series' inception, its production, and the aesthetic and thematic framework underpinning the show's construction. So I won't cover the same ground here...an unnecessary task, anyway, since the show, at least during its first half this season, remains largely unchanged from season one (you can click here to read those reviews for context). Themes that were first introduced in the previous season are expanded in this go-around, including the notion that the Cartwrights are somehow different and "special" compared to the average settler or farmer out in the West; that the sheer magnitude of their wealth engenders both awe and envy from outsiders (sometimes negatively coloring that "special" status the Cartwrights enjoy); that violence in the Old West is to be avoided at all costs if civilization is to come (although it remains a necessary evil); that cultures will clash in the forward expansion of the West; and that the Ponderosa itself is an almost mystical source of bounty that must be protected--heady themes for a TV genre that is often dismissed by newer critics as the domain of mere shoot 'em-ups.
In the season opener, Showdown, there's a funny throwaway about the Cartwrights' "specialness" that reduces that distinction to their outsized appetites. An amused woman, observing Little Joe's seduction skills and Hoss' hunger, states, "You Cartwrights: if it's not one thing it's another." The Ponderosa is the biggest land parcel out there in Nevada, and this moment suggests the men who run it have earthy passions to match that vastness. However, in episode after episode, the Cartwrights' moral superiority--carefully couched in populist humility--is shown to be far stronger than their corporeal desires, as well as being the only stabilizing force in this untamed frontier, a civilizing force for good that's remarkably unselfish when one tallies up the Cartwrights' forgiving nature in the face of wrongdoing. A good example of this is The Blood Line, written by William Raynor and Myles Wilder, where Ben, after killing a drunken rogue in self defense when the man complains about the "high and mighty" Cartwrights, takes in the dead man's son and tries to teach him that violence isn't the answer to life's tribulations...even though the boy continually vows revenge on Ben's head, and escapes time and again. Several times in the story, everyone urges Ben to have the dangerous boy locked up, but Ben refuses; he doesn't want the boy, well played by David Macklin, to believe that force and violence are the answers to a deeply troubled young man's problems--a rejection of violence on principle that wasn't as novel and unique in television westerns as some critics (who haven't actually watched these old shows) would have you believe. Other good examples of this violence-only-as-a-last-resort creed in Bonanza (a creed that certainly sets them apart as "special" in a land of quick draws and cheap death) comes in Badge Without Honor, where Dan Duryea's perverted love of efficient killing can't win out over the Cartwrights' reluctant use of force as a cleansing agent of justice, and in The Hopefuls, where pacifist Patricia Donahue can't forgive Adam's necessary use of violence--even though she knows he had no other choice--thereby scuttling their romance.
Envy and avarice for what the Cartwrights have carved out for themselves also drives many supporting characters' motivations this half-season. The best example, The Bride, written by Richard Newman, finds a local sheriff, played by John McIntire, engineering a nifty little scam with Adam West and Suzanne Lloyd to steal away the Ponderosa by setting up Ben for murder. Arriving at the Ponderosa after claiming to have been married to a phony "Ben Cartwright," Lloyd marvels at the sight of the ranch spread out before her: "Must be wonderful to live on a place like the Ponderosa. A place almost as big as an entire state," she offers, to which the proud-but-humble humanist Ben replies, "Well, Miss Jennifer, it's not what a man has that's important. It's how he got it, and what he does with it that really counts." Responding in the best class-warfare manner, Lloyd tentatively parries with, "But how does one man get so much?" to which proud Little Joe responds, in the best American tradition, "By working till his back's near broke, like our Pa did." Lloyd, continuing on in what could be a dialogue on the Congressional floor today, responds, "Other people work hard," to which sensitive, poetic Hoss replies, "Yeah, but maybe other folks don't dream like our Pa did, Miss Jennifer." So much for petulant, unearned jealousy in the face of hard work and capitalism. And just to drive home the point, forceful Adam seals the deal with, "Yeah, and fight to keep it," signaling that the Cartwrights may indeed help those less fortunate themselves--if they feel they're worthy--but they're not giving away anything out of guilt over their success. In many episodes, the Cartwrights aid anyone they see as pioneers like themselves; people willing to carve out their own destinies, while delivering justice to those misguided enough to think they can take, without having earned.
Further proof of the Cartwrights' unflinching willingness to materially aid others only if they're deemed worthy of the help, comes in the complex Day of Reckoning, written by Leonard Heideman and R. Hamer Norris. Ricardo Montalban is a Bannock Indian shunned by his brother and tribe chief Anthony Caruso for marrying Shoshone Indian Madlyn Rhue. When Caruso tries to kill Ben, Montalban saves him, as much for his Christian wife Rhue's religious beliefs as for his own conviction that Indians will have to come to terms with living with the White man in peace. In gratitude, Ben offers him a stretch of land adjacent to the Ponderosa...as well as next to a racist farmer. Tormented by his thoughts that he fits neither in the warrior culture of the Indians or the farmer culture of the White settlers, Montalban flips when his wife is killed, going so far as to torture Ben, before he's transformed by Ben's still-forgiving nature. It's an extreme example of Bonanza's overriding social and ethical tolerance (as well as another example of 60s television tackling difficult racial issues), and one that stays remarkably consistent and clear throughout the series.
As for the Cartwrights themselves, Bonanza's writers stick to the already-established personas, refining the men's characters to the point where we always know Ben will be forever-patient and paternal and understanding, Hoss will be deceptively simply yet poetic and sensitive, Adam will be mysterious and elegant and perhaps...slightly cynical in his own private thoughts, and Little Joe will laugh his way through women and gunfights. It will be interesting to see if these stereotypes will be tweaked or challenged in the coming seasons. Holding steady, as well, are the remarkably tight, thematically solid scripts that mark Bonanza as one of the best dramas on television at this point. It sounds simplistic, but the stories always have a beginning, middle and end (this is true "storytelling" in the best sense of the word: both basic and highly sophisticated in execution), while characters always have a subtext to their actions, and believable, layered motivations. While the obligatory "happy ending" will probably cause the most concern with modern viewers raised on nothing being settled in their television dramas, it needn't, when seen in the context of what networks required back then in terms of keeping viewers "contented," but more importantly, when seen in light of Bonanza's creator and producer David Dortort's stated outlook for the show: positive and eternally optimistic ("happy ending" is also a relative term; in The Courtship, Hoss is saved from a fallen woman with designs on his money...but he's not happy about learning the truth).
While there isn't a bad one in the collection, stand-out episodes this half-season (minus the ones mentioned above) include The Mission, a straight-ahead desert adventure featuring the always-good Henry Hull as a decrepit, drunk scout looking for personal redemption out on the sand dunes. One of my favorites, Dan Duryea (he gets better and better every time I see him), has a terrific showcase for his completely unique blend of intelligent anti-hero charm and perversity as the marvelously-monikered "Dude Butcher Boy" in Badge Without Honor ("Violence as such is vulgar...yet the skills and rhythms of disciplined violence, is beautiful," he purrs). Claude Akins, another familiar face I never get tired of seeing, plays against type in The Mill, belaying his often forceful, base physicality for a mentally-deranged character capable of manipulation and deception. The Trail Gang sports a typically quirky turn from Dick Davalos, who's fine as a father-hating gunslinger. The Spitfire features a memorably flinty performance by Katharine Warren as proud settler who vows vengeance on the Cartwrights after she feels they've slighted and insulted her...as well as killing two of her boys. And certainly the best episode this half-season, the remarkable Silent Thunder, written by John Furia, Jr. and directed by none other than Robert Altman, features one of Stella Stevens' finest performances (from one of the best, and most underrated, actresses of the 1960s and 1970s). Portraying a deaf mute, Stevens' turn is simple yet highly effective, playing well off Landon's sensitive Little Joe, while Altman gives us a brief yet dazzlingly expressive bit of direction when he shoots Steven's almost-rape from her POV, complete with silent soundtrack and odd, ominous framing on her attacker, Albert Salmi (you never see direction like that in most formulaic TV back then).
The popular misconception (perpetuated by always-suspicious sites like Wikipedia) is that Bonanza was almost canceled until it was moved to Sunday nights, away from Saturday night ratings giant, Perry Mason. That's half true; Bonanza was almost cancelled after its first season against Raymond Burr's classic, but by this sophomore session, Bonanza, given a second chance by NBC due to their considerable investment in this first-color Western, was not only holding its own against Perry Mason, but beating it on a regular basis by the end of the 1960-1961 season. Bonanza, which didn't even chart on the Nielsen Top Thirty during its first season, shot up to a healthy 17th for the year this sophomore session...only one notch below Perry Mason, which dropped from the previous year's 10th position, to 16th this season. And just as confirmation of Bonanza's might against the long-time legal series winner, once Bonanza moved away from it to its traditional Sunday night spot for its third season, Perry Mason shot back up in the Nielsen's to fifth for the 1961-1962 season, a spectacular comeback...but not as spectacular as Bonanza's 2nd place finish that same year.
Here are the 18 episodes of the 5-disc set, Bonanza: The Official Second Season, Volume 1, as described on the inside slipcover:
DISC 1
Showdown (September 10, 1960)
Bank robber Pardo (Jack Lambert) sends Sam Kirby (Ben Cooper) to the Ponderosa, who convinces Adam (Pernell Roberts) to hire him as a bronc buster. Little Joe is suspicious and resents Sam's interest in Ellie (Jody Warner), the banker's daughter.
Directed by Lewis Allen. Written by Dean Riesner.
The Mission (September 17, 1960)
After Captain Pender (John Dehner) fires his scout Cutter (Peter Whitney), Hoss convinces him to hire drunkard Charlie Trent (Henry Hull) to lead a small Army platoon and a wagonload of gold across the Great Salt Flats; Cutter wants revenge and the gold.
Directed by James Neilson. Written by Robert E. Thompson.
Badge Without Honor (September 24, 1960)
Erudite and debonair Deputy U.S. Marshal Gerald Eskith (Dan Duryea) revels in the Cartwrights' hospitality and announces he'll take assayer Jason Blaine (Fred Beir) to San Francisco to testify against an outlaw gang, but the narcissistic lawman has more sinister intentions.
Directed by Arthur Lubin. Written by John Twist.
The Mill (October 1, 1960)
Embittered paraplegic Tom Edwards (Harry Townes) torments his wife Joyce (Dianne Foster), aided and abetted by his demented hired hand Ezekiel (Claude Akins). When Joyce complains to Ben, Adam suggests building a gristmill to lift Tom's spirits.
Directed by John Rich. Written by Halsted Welles.
DISC 2
The Hopefuls (October 8, 1960)
Adam and new friend Sam Bord (Dennis Patrick) accompany a wagon train of pacifist settlers led by Jacob (Larry Gates) and his daughter Regina (Patricia Donahue), while Sam's old friend Shen (Charles Maxwell) plots to steal the settlers' life savings.
Directed by James Neilson. Written by E. Jack Neuman.
Denver McKee (October 15, 1960)
A retired sheriff and scout (Franchot Tone) awaits the return of his daughter Connie (Natalie Trundy) from boarding school, as does Little Joe. The Cartwrights throw a party to celebrate Connie's return, and ask her father to help track a gang of robbers and killers. Directed by Jacques Tourneur. Written by Fred Freiberger and Steve McNeil.
Day of Reckoning (October 22, 1960)
Lagos (Anthony Caruso), a white-hating Bannock Indian, tries to kill Ben, but his brother Matsou (Ricardo Montalban) intervenes. Grateful, Ben gives him and his wife (Madlyn Rhue), a Shoshone who embraces Bible tenets, a parcel of farmland over the vociferous objections of a bigoted neighbor (Karl Swenson).
Directed by Richard Bartlett. Written by Leonard Heideman and R. Hamer Norris.
The Abduction (October 29, 1960)
Gunar the knife thrower (Jerry Oldo) convinces carnival owner Reed (Gerald Mohr) to hold a mine owner's daughter (Jackie Russell) for ransom. Hoss and Little Joe try to find her but the tight-knit carny people won't talk.
Directed by Charles F. Haas. Written by Herman Groves.
DISC 3
Breed of Violence (November 5, 1960)
A strict sheriff (Val Avery) alienates his daughter (Myrna Fahey), who runs off with bank robber Vince Dagen (John Ericson) and his gang. Hoss and Little Joe ride unwittingly into the gang's hideout.
Directed by Johnny Florea. Written by David Lang.
The Last Viking (November 12, 1960)
Gunnar Borgstrom (Neville Brand) visits the Ponderosa to see his nephew, Hoss. Searching the world for "glory and gold," Gunnar is the leader of a band of commancheros anxious to pillage and plunder; they set their sights on a neighboring ranch, where Little Joe is visiting.
Directed by Johnny Florea. Written by Anthony Lawrence.
The Trail Gang (November 26, 1960)
While herding cattle from Texas, Ben and Hoss hire a young hand (Dick Davalos), who's anxious to ride into town with Segundo Brazos (Robert J. Wilke) to confront his father, Sheriff Logan (James Westerfield), and kill him.
Directed by John Rich. Written by Carey Wilber.
The Savage (December 3, 1960)
A mysterious woman (Anna-Lisa) tends to a wounded Adam in her remote mountain camp. She is Ruth Halverson but the Shosones believe she is White Buffalo Woman, a goddess with supernatural powers. Adam wants Ruth to leave with him, but the chief (Hal Jon Norman) has other plans.
Directed by James Neilson. Written by Joe Stone and Paul King.
DISC 4
Silent Thunder (December 10, 1960)
Annie (Stella Stevens) lives simply with her father (Kenneth MacKenna) in a shack in the mountains. Little Joe tries to teach her sign language, angering a lecherous trapper (Albert Salmi), who is also interested in Annie--but in a very different way.
Directed by Robert Altman. Written by John Furia, Jr..
The Ape (December 17, 1960)
Hoss befriends Arnie (Cal Boulder), a simple-minded giant with immense strength and an uncontrollable temper. Arnie soon falls for saloon girl Sharrie (Karen Sharpe). Hustler Freddie (Leonard Nimoy) sees an easy mark but underestimates the danger when Arnie's angered.
Directed by James P. Yarbrough. Written by Gene L. Coon.
The Blood Line (December 31, 1960)
After killing Luke Grayson (Allan "Rocky" Lane) in self-defense, Ben tries to make amends to Todd (David Macklin), Grayson's young son. Encouraged by Luke's girl (Jan Shepard) and a gunman (Lee Van Cleef), Todd stalks Ben, intending to kill him.
Directed by Lewis Allen. Written by Willima Raynor and Myles Wilder.
DISC 5
The Courtship (January 7, 1961)
Hoss falls for a beautiful widow (Julie Adams), and announces they will marry. Adam knows her compulsive gambling will ruin any marriage and makes plans to show Hoss the truth.
Directed by James P. Yarbrough. Written by Richard N. Morgan.
The Spitfire (January 14, 1961)
Little Joe prevents a mountain man from starting a brush fire, killing him in self-defense. The Cartwrights shelter the man's unruly daughter (Anita Sands), but her family's matriarch (Katherine Warren) leads her kin to the Ponderosa, bent on vengeance.
Directed by William Dario Faralla. Written by Ward Hawkins.
The Bride (January 21, 1961)
A woman (Suzanne Lloyd) announces to the stunned Cartwright brothers that she is their father's new bride. Investigating, the Cartwrights find the woman's boyfriend (Adam West) and turn to a local sheriff (John McIntire) for help.
Directed by Alvin Ganzer. Written by Richard Newman.
The DVD:
The Video:
I was a little disappointed, overall, in the full-screen, 1.33:1 video transfers for this particular set. Unlike the first season disc sets, a few episodes here looked quite shoddy in terms of original materials used for the transfers (The Trail Gang looked like it was taken from a third generation VHS dupe; to be fair, though, perhaps this is the only remaining or readily available copy of the episode) and artifacting (moiré effects were all over the place, such as in The Abduction). Episodes would go in and out in terms of sharpness, and colors seemed muted at times. Not nearly as impressive as the first season's offerings.
The Audio:
As with the first season's disc sets, the Dolby Digital English split mono approximates the original network broadcasts, and it's been recorded at a surprisingly hefty level--those gunshots sound fat and healthy. All dialogue is crisply rendered, and hiss, although noticeable, is not at all distracting. Close-captioning is available for all episodes.
The Extras:
Tons of extras. If only all the studios did this with their vintage TV series releases. First off, the individual episode extras. Original NBC bumpers, logos, and RCA promos appear on The Mission and The Trail Gang. Photo galleries featuring original behind-the-scenes production stills are available on every episode except the two mentioned above and The Blood Line and The Courtship. Commentary tracks are available on four episodes. Western star Ben Cooper provides a track for his Showdown episode (it's quite informative, but he crushed me when he said, "See all that beautiful scenery? It's all housing developments now." Speaking for all TV fantasists who refuse to acknowledge the march of time, they should have edited that comment out). Stella Stevens herself has the single greatest intro I've heard from a star on one of these commentary tracks. Opening the discussion of her superlative episode, Silent Thunder, she seductively breathes, "Helloooo, it's Stella Stevens," in a manner that speaks volumes about this sexy, confident actress. Unfortunately...a moderator was sorely needed to get this commentary track back on track, with big patches of silence interrupted by brief notations from Stevens on what her character was thinking. I don't need to hear Stella Stevens tell me what the character was thinking...her amazing performance already tells me. She doesn't even talk about what it was like working with Altman. Just think what entertaining info and stories we could have had from the fascinating Stevens, had there just been someone there (...someone very much like me), asking her the right questions. David Macklin has a funny sense of humor (and a funny take on TV history) in his entertaining commentary for The Blood Line, while lovely Julie Adams has some fascinating insights into the series' production for her commentary track for The Courtship (her little self-deprecating laughs at the on-screen action are charming, and I'm curious to know more about her special friendship with one of my favorite character actors, Neville Brand).
Disc extras include a brief, three minute video introduction on disc one, shot in 1999, from Bonanza creator/producer, David Dortort, for the 40th anniversary of the show (it's lovely to see his charming wife humorously correct him from time to time). On disc two, there's a fascinating series of stills from Lorne Greene's and Michael Landon's promotional visit to Cincinnati "Colortown, USA" Ohio, and their appearance on the real Oprah Winfrey show: The Ruth Lyons 50-50 Club (a few parade stills from other events are included, too). As well, there's more video footage of David Dortort at his home, discussing the part historical accuracy played in the production of Bonanza. It runs 6:24. On disc three, there's a vintage on-air promo for the series, along with another video interview with Dortort, again from 1999, where he discusses the series and the importance of color. It runs 3:18. On disc four, there are a few stills of the lead actors at their homes, along with a very brief Dan Blocker interview with Richard "Cactus" Pryor (mid-to-late 60s), which only runs 1:39 (I would have liked to see the whole interview). Finally, on disc five, a brief (2:02) clip of Dortort remembering Pernell Roberts (both died very recently), along with some on-set publicity photos of the cast. That's a lot of extras from Paramount for a vintage television series...and most welcome, too.
Final Thoughts:
Just as good as the first season. Bonanza: The Official Second Season, Volume 1 episodes feature some of the best script construction I've seen...since watching my last batch of vintage TV series (storytelling at its most economical, effective, and ultimately, sophisticated). Clearly by this point, audiences were beginning to notice this increasingly popular show's effective use of the drama anthology framework amid all the horses and guns, and as such, those little playlets still work fifty years later. Content level is high enough for the award, but with all those extras (very unusual for not only a vintage TV release, but a second season one), Bonanza: The Official Second Season, Volume 1 is a lock to get our highest recommendation here at DVTalk: the DVD Talk Collectors Series nod.
---
Paul Mavis is an internationally published film and television historian, a member of the Online Film Critics Society, and the author of The Espionage Filmography.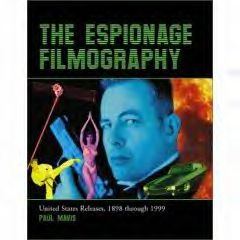 ---
C O N T E N T

---
V I D E O

---
A U D I O

---
E X T R A S

---
R E P L A Y

---
A D V I C E
DVD Talk Collector Series
---
E - M A I L
this review to a friend
Sponsored Links
Sponsored Links