Andy Griffith Show - 50th Anniversary ''The Best of Mayberry'', The
List Price: $24.99 [Buy now and save at Amazon]
---
Sublime. Certainly in the Top Ten of any TV lover's list of the medium's greatest sitcoms (if not series altogether), The Andy Griffith Show on DVD becomes "complete" with the release of The Andy Griffith Show - 50th Anniversary "The Best of Mayberry", a three-disc, 17-episode collection that includes the series' pilot episode from The Danny Thomas Show and 1986's Return to Mayberry reunion telemovie--essential fan extras that were left off the individual season releases. Fun extras including original sponsor ads featuring the in-character cast are included, helping to make The Andy Griffith Show - 50th Anniversary "The Best of Mayberry", on content alone, one of the best releases of 2010 for TV lovers.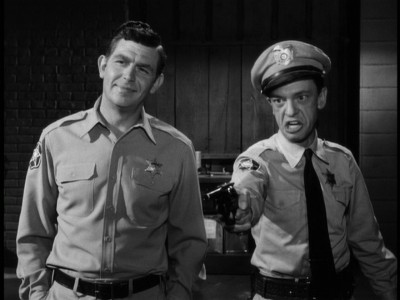 As the producers of this collection readily acknowledge in an on-screen title card, the notion of any "best of" list is inevitably going to have supporters and detractors. Episodes featured on The Andy Griffith Show - 50th Anniversary "The Best of Mayberry" include: The Christmas Story, The Pickle Story, Barney and the Choir, Mr. McBeevee, Convicts at Large, Man in a Hurry (maybe my favorite Andy Griffith episode), Class Reunion, The Darlings Are Coming, Barney's First Car, Dogs, Dogs, Dogs, Mountain Weddings, Opie the Birdman, The Sermon for Today, Citizen's Arrest, Fun Girls, Barney's Sidecar, and Goober and the Art of Love. Now, I'm certainly no expert on the series...even though I grew up on endless reruns of the show, but that list seems like the cream of the crop to me. Sure, one might add or subtract a title here or there, but if you're going to attempt the difficult task of taking 15 or 20-odd "best of" episodes out of a series that excelled at cranking out one well-written, funny, touching, brilliantly performed episode after another (for a total of 249 episodes), The Andy Griffith Show - 50th Anniversary "The Best of Mayberry" seems like a good start.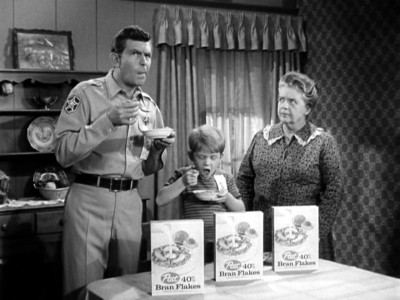 As I mentioned in my review of the final season of The Andy Griffith Show, the first five seasons' black and white episodes co-starring Don Knotts are considered the series' finest achievements by loyal fans, and The Andy Griffith Show - 50th Anniversary "The Best of Mayberry" wisely sticks to that run. Considering I've probably watched all of the 17 episodes here more times than I can count, the inclusion of Danny Meets Andy Griffith from The Danny Thomas Show--an episode I've never seen before--was this collection's most fascinating entry. Danny Meets Andy Griffith finds entertainer Danny Thomas getting hauled into the Mayberry jail after running a "tourist trap" manned by one Andy Griffith, sheriff. The deceptively easy-going sheriff is nonplused by Danny's rude, angry threats...and duly impressed by his substantial wad of cash, so what could have been a five-dollar fine is upped to $100 dollars or ten days in jail--the latter demanded by an outraged Thomas who vows to fight Taylor's sentence on principle. While waiting for TV cameras to show up, where he plans to expose Taylor's corrupt system, Thomas sees how well Andy handles the locals who have run-ins with the law, as well as seeing how sweet widower Andy is with his little boy, Opie. Justifying his locking up Thomas because he's richer than the average lawbreaker (uh, oh....) as well as being an attempt to "slow down" the bustling Thomas so he can enjoy life more (?), Taylor eventually makes peace with Thomas...after he pays the remainder of his $100 fine.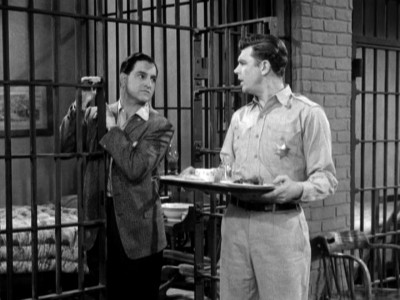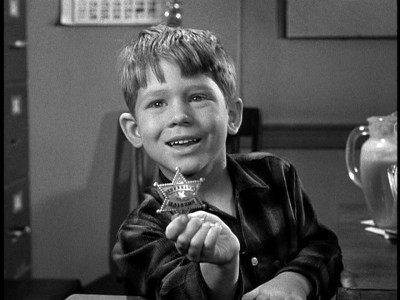 Premiering on February 15, 1960, with a script by Arthur Stander, Danny Thomas Meets Andy Griffith was successful enough with potential sponsor General Foods® to request a series order with producers Thomas and Sheldon Leonard for the following 1960-1961 season. While I've read about this episode in reference books, I was surprised to see how negative (or perhaps "ambiguous" is a better way of putting it) the "Andy Taylor" character came off here. After decades and decades of reruns, there's such an accumulated mythology surrounding The Andy Griffith Show that something "new" like this episode stands out in stark relief from the average fan's perceptions (I would venture that most of the casual Andy Griffith fan haven't seen this pilot). And certainly central to that accepted mythology is the theme of the loving, caring widower who offers wise and sometimes difficult direction to his equally loving son--and that element is present in this episode. What starts out as an amusing anecdote about his turtle being "murdered" by someone stepping on it (Opie wants the perp tried and hanged), turns beautifully sweet and even touching as Opie brings up his Ma when Andy suggests getting a new turtle (Opie argues Pa didn't get a new Ma, so why would he want a new turtle). It's a lovely, unexpected moment in this loud, brash episode, beautifully played by Griffith and little Ronny Howard (certainly one of the most engaging, natural child actors I've ever seen), and I would bet that it was that moment that probably sold the series to the sponsors and CBS (certainly Griffith always understood that the Andy/Opie relationship was the fulcrum of the series).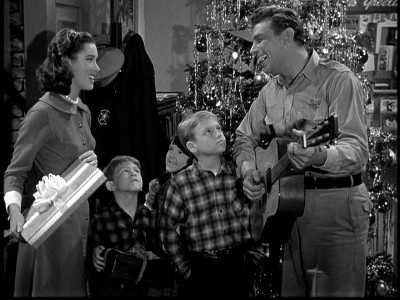 That moment feels the most similar to a regular Andy Griffith episode; however, the "Andy as Bent Cop" element seems jarringly out of place with our treasured notions of the character. The Danny Thomas character may be loud and rude and too angry to know better about keeping his mouth shut in an impossible situation, but he's right on the money when he calls the sheriff a "backwoods racketeer with a badge." Just watch Griffith's face when he's silently watching Thomas insult him ("Look--you wanna ad-lib with me, hayseed?" Thomas jabs); that's the evil Andy Griffith that came out far too infrequently in TV movies like Pray for the Wildcats and Savages, and of course, his tour de force turn in A Face in the Crowd. That's the Andy Griffith we never see on The Andy Griffith Show, until we catch faint, faint glimpses of him in that last color season (a point I discuss in my previous review). Regardless of the "legitimate" explanation sheriff Andy gives at the end of the episode for running Thomas in, he's a crooked cop who minds an illegal "tourist trap" (the signs up...but there's no road) and who sees a wad of cash and levies a higher fine with relish. And how about that explanation at the end?! Sheriff Andy put a stiffer fine on Thomas simply because he can "afford" it; the sheriff needs to make the rich man suffer more, because Andy reasons, a five dollar fine is meaningless to Thomas. Even worse, Andy locked up the bustling rich man to "settle him down," to allow him to smell the roses, so to speak, confident that he would be thanked in the end by Thomas for Andy's efforts of enlightenment through class-based warfare and curtailment of personal liberty (doesn't all of this sound faintly familiar today?). It's a smug, self-righteous justification that plays even worse today. One wonders that if The Andy Griffith Show were pitched to today's networks, this proto-crooked nature of the central character, filtered through tired, cliched class-warfare nonsense, might be deemed absolutely essential (and if you think I'm being too hard on this early take on the Andy Taylor character, compare it to the almost identical story in Man in a Hurry, which I'll discuss later, and see how that's handled).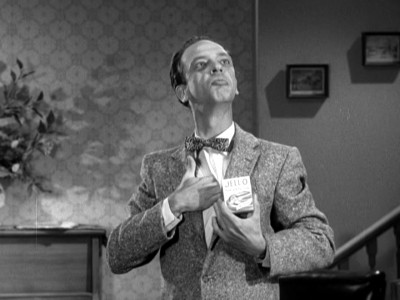 As for the episodes included here from the series proper...what more can I write about them that fans of the show haven't already said? I could write chapters on each one of the episodes included here on The Andy Griffith Show - 50th Anniversary "The Best of Mayberry" set, such are their quality. Favorites of mine of these favorites, though, include the timely The Christmas Story, which plays every year at my house, featuring Elinor Donahue (she's lovely and sweet; it's a shame she didn't stay with the series) and Will Wright as scrooge Ben Weaver (the dolly-in on Ben silently singing along with the carolers as he watches the party from outside the jail window, is quite moving). The Pickle is a good example of how the series could effortlessly switch from farce to touching drama; just watch how skillful the show is when Clara Edwards (the marvelous Hope Summers) talks about the pride she takes in her pickle-making. Watch also for Griffith almost corpsing when he sees Don Knotts' pained face when he catches his arm in the kitchen door. Mr. McBeevee and Opie the Birdman show just how good little Ronny Howard was as an actor, running a gambit of emotions that never feel forced or "fed" to him, but which seem to spring naturally and spontaneously from him (Opie the Birdman in particular is an unusually well-written example of the series, a beautifully sad and finally joyous parable about death, responsibility, and reaffirmed life).
Class Reunion gives Griffith a good forum to show off his quiet, controlled dramatic skills in this well-wrought story about the bittersweet truths of past loves. The Sermon for Today has a terrific build (and a delightfully ironic feel all these years later), as the characters we've come to know with fierce nostalgic love, feel nostalgic about their own time passing, and decide to do something about it: bringing back Sunday night band concerts. Of course it all goes wrong in one expertly-built scene of frustration after another, before we get another classic porch scene where Griffith and Knotts trade slow-as-molasses lines about "going down to the drugstore to get some ice cream for later" (another highlight: watching Jim Nabors and then Knotts fall asleep in church). Citizen's Arrest is another well-crafted farce that benefits from Nabors' and Knotts' timing (watch Knotts hilariously mock Nabors' voice), while Fun Girls may be the best example of Griffith's slow-burn skills opposite Knotts' peripatetic irritations. Last but certainly not least, Man in a Hurry is included, a simple little story of a busy passer-through (the wonderful William Keene), his car broken down, going slowly insane trying to get out of Mayberry on a sleepy Sunday afternoon. All the best elements and themes of the series are here (the preternatural kindness of small-town Mayberry, the restorative powers of quiet rural life for city folks, and the almost alien-like quality of some of the residents of Mayberry to oblivious outsiders), produced by arguably the series' most important contributors, with Everett Greenbaum and Jim Fritzell on the deceptively simple script, and director Bob Sweeney at the helm. Most people can remember the now-famous porch exchange where Andy and Barney toss back and forth what they should do ("You know what would be a good idea? We all go uptown and get us a bottle of pop."), but I love the silent looks of almost indescribable longing on the face of Keene as he debates whether or not he should stay over in this "other world" as he previously described it, and the heartbreaking reveal as the camera dollies in to show that the sleeping Keene had peeled an apple skin without breaking it--a feat that Andy only mentioned in passing earlier in the episode, and an indication that the magic of Mayberry and its citizens has worked again on a grateful, now-peaceful outsider. What better metaphor for the effects of The Andy Griffith Show itself on the television viewer at home? It's as perfect an episode of half-hour television as I've ever seen, worthy of the best efforts of Borzage or Capra or the other great American romantics of the big screen, and it never fails to amaze me every time I see it.
The DVD:
The Video:
These look to be the exact same transfers used for the individual season releases. The full-frame, 1.33:1 black and white transfers are for the most part quite clear and sharp, with decent gray scales and solid blacks (a few episodes look a tad blown out), while grain is acceptable. Minor scratches do pop up from time to time, but they're negligible.
The Audio:
The Dolby Digital English mono audio tracks are acceptable, with adequate recording levels and minimal hiss. English subtitles and close-captions are available.
The Extras:
I refrained from discussing the major bonus here--the Return to Mayberry reunion telemovie--in the body of my review because I have such mixed feelings about it. I certainly remember watching it back in 1986 when it premiered to huge Nielsen numbers, but my reaction to it, then and now, is the same: it's just too slow. Part of the charm of the original series was the super-tight scripts that may have allowed for a minute or two of Andy and Barney lolling around on a porch, talking about nothing, but which certainly kept moving to deliver laughs and a meaningful story in just 25 minutes or so. With Return to Mayberry, however, everyone has too much time on their hands, and the pace grinds to a halt. Of course, the appeal of a TV reunion movie is for fans to see what their beloved legends look like after all those years, so it's natural for the filmmakers to want to linger (and it is great to see these talented performers all together again, sans the sad absence of Frances Bavier as Aunt Bee). But the pokey Return to Mayberry's story wouldn't have passed muster during the regular series, even after some aggressive trimming with a red pen, so its appeal is at best, a mixed bag.
Much more enjoyable to me were all the original cast member sponsor ads that are included in quite a few of the episodes here. Almost always tied in with the episode's story itself, these clever little spots for General Foods® products like Post® cereals and Sanka® are often as amusing as the shows themselves, and they're just the kind of pop culture throwaways that vintage TV lovers crave in their DVD sets. In addition, there are two brief 2:00 clips from Opening Night, with Danny Thomas, where Andy Griffith first does a funny skit about a high schooler reading his prize-winning essay, and then Don Knotts (backed up from behind by Lucille Ball and Jack Benny) coming out as a "sponsor" to ad-lib with Andy (watch aggressive Phil Silvers gets some frowns as he twice man-handles Knotts--it's obviously staged, but it's a little too rough).
Final Thoughts:
Fans of The Andy Griffith Show will make The Andy Griffith Show - 50th Anniversary "The Best of Mayberry" an absolute must-buy this Christmas season, since it "completes" the series with bookend inclusions of the series' official pilot (from The Danny Thomas Show) and its farewell reunion telemovie, Return to Mayberry. On content alone for this brilliant, heartwarming series (aside from the dishy extras), The Andy Griffith Show - 50th Anniversary "The Best of Mayberry" gets our highest ranking here at DVDTalk: the DVD Talk Collectors Series.
---
Paul Mavis is an internationally published film and television historian, a member of the Online Film Critics Society, and the author of The Espionage Filmography.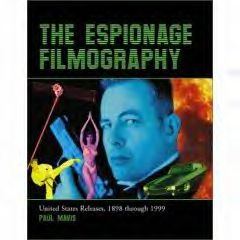 ---
C O N T E N T

---
V I D E O

---
A U D I O

---
E X T R A S

---
R E P L A Y

---
A D V I C E
DVD Talk Collector Series
---
E - M A I L
this review to a friend
Sponsored Links
Sponsored Links