List Price: $39.99 [Buy now and save at Amazon]
---
Only eight more to go.... Acorn Media has released Midsomer Murders: Set 18, a three-disc, three-episode collection that finishes out the twelfth "series" ("season" in British TV-speak) of the long-running mystery, episodes which originally aired from October, 2009 to April, 2010. I haven't seen John Nettles' replacement yet (Nettles officially wrapped his tenure on Midsomer this year), but I must say I'm going to miss him...so let's enjoy these last few go-arounds while we can (and that's no problem here, with these three solid mysteries). A nice interview with Jason Hughes is included here as a bonus.
Having reviewed ten (!) previous sets of Midsomer Murders, I can assure you that if you're not familiar with the series, don't feel that you can't begin watching the show, even this late in the game (please click here, if you wish to read those reviews for background). Each mystery is essentially "stand alone," so newcomers are more than welcome. Not to spend too much time on recapping the series for the ninth time, but to briefly acquaint new readers with the basic set-up, Midsomer Murders details the bizarrely continuous mayhem (which nobody notices or cares to comment on, except Barnaby on rare, wry occasions) that afflicts rural, affluent (and fictitious) Midsomer County, England. Bodies drop like flies, and in the most appalling ways, and it's up to Detective Chief Inspector Tom Barnaby (John Nettles) of the Causton Criminal Investigation Department, to clean up the mess. Barnaby is aided in his inquiries by Sergeant Ben Jones (Jason Hughes), an inquisitive, competent copper who offers an oftentimes wry, slightly baffled compliment to Barnaby's low-key detective skills. Lending a hand with vital forensic data is jovial coroner Dr. George Bullard (Barry Jackson), while DC Gail Stephens (Kirsty Dillons), is often seen at the station. Offered as comedic punctuation, but rarely as significant subplots, glimpses of Barnaby's home life frequently bookend an episode, featuring Joyce Barnaby (Jane Wymark), Tom's vibrant but put-upon wife...who frequently loses her husband to a case right before an important event in their social life.

MAJOR SPOILERS ALERT!

SMALL MERCIES

Slimcase synopsis: "The village of Little Worthing prides itself on two tourist attractions: the annual boat race and an elaborate model village. Then the body of troublemaker Richard Tanner turns up bond on the model with string and pegs like a passage from Gulliver's Travels. As Barnaby and Jones investigate, they discover that outsized passions swirled around the tiny figurines and that this model hamlet hides troubling personal histories."
Not a particularly difficult Midsomer Murders to solve, dedicated mystery lovers will no doubt put two and two together fairly quickly when presented with the triangle of two elderly sisters (one religiously pious and mean, the other widowed and uncomprehending of that belief system-a favorite Midsomer theme the producers often explore) and their handyman who has a secret connection to the two...along with a troubled young woman with developmental problems. And truth be told, I was a tad disappointed that more wasn't done to have fun linking up the real model village featured here (the spectacular Bekonscot Model Village and Railway, near London), with the self-reflexive context of the average Midsomer Murder episode (that fabulous opening shot, where we think we're seeing a real village until a man walks through the model like a giant, seems to promise this kind of treatment). After all, isn't that a sizeable portion of the appeal with this series? That insulated, artificial exploitation of the "village mystery" framework, replete with tiny, picturesque, perfect little villages, with their impossibly perfect sculpted gardens and grounds, over which Barnaby and Jones (that still cracks me up) trample, trying to solve the unending round of heinous murders that often show their victims as not much more than figurines to be unceremoniously knocked over? Still, Small Mercies delivers the usual Midsomer goods (the Gulliver murder is both horrific and hilarious-a sure Midsomer sign), eschewing very many laughs this time for a more serious, morose tone that suits this tale of long-ago regrets and murderous passions unloosed (another "motive staple" of the typical Midsomer story). Director Peter Smith keeps the story moving along, and the performances are uniformly good, particularly Olivia Colman as the disturbed Bernice. Jane Wymark is dragged into the story in an obvious, poorly-integrated way; it's a shame the writers don't try harder to get both her and Jason Hughes more screen time.
---
THE CREEPER
Slimcase synopsis: "A cat burglar called the Creeper stalks the homes of Causton, putting residents on high alert. But more than jewelry and electronics are at stake, as the long-held secrets of the aristocratic Chetthams have staved off financial ruin by selling their home to their friend Jack Filby. When a man is suffocated and his valuables stolen at a birthday party hosted by Filby, it seems the Creeper has turned killer. Barnaby receives unexpected aid to uncover the truth."
A beautifully constructed whodunit, with a nice twist at the end (when you're feeling all smug about having figured it out...incorrectly), The Creeper does a good job of mixing in laughs with suspense here, particularly when Barnaby goes up against the money-poor Chetthams' matriarch, Elizabeth, played with icy contempt-for-the-plebs by Barbara Jefford (there's a terrific confrontation scene between the two, when Tom is corrected by her on the usage of her title, a correction that Barnaby wittily throws right back at her). Any time Midsomer looks at the clash between the wealthy and everyone else below them, the barbs fly freely; The Creeper is concerned with the more subtle tensions between the money-poor aristocrats and the nouveau riche, and again, it's always fascinating for American viewers to ponder the complex layers of Britain's class system. As always, the stand-out supporting players here are marvelous, while the murders are bloody and well-executed (the shotgun blast to a particularly unfortunate victim is extremely well done).
---
THE GREAT AND THE GOOD
Slimcase synopsis: "Educator Connie Bishop faces a slew of troubles. A decline in pupils may close down her village school, and she herself suffers from night terrors. But has she been imagining an intruder in her house, or are her suspicions well founded? When a local politician dies in her garden, it confirms her worst fears. As Barnaby and Jones investigate, another man is murdered on Connie's property. Is the sweet-natured schoolteacher a victim, or a killer?"
One of the best Midsomers I've seen in quite some time, The Great and the Good features a complex, tough-to-solve mystery by David Hoskins, and creepy, unsettling direction by Richard Holthouse. Using some troubling realities of modern village life in England as subtext (lower school enrollments, dwindling community funds), The Great and the Good builds a clever whodunit on top of that context, bringing in some much-needed pin-pricking of the nouveau riche for good measure...and big laughs. Suzanne Burden's Zukie Richardson character is truly awful in her superficial social climbing and her cutting insults to anyone she thinks beneath her, so her comeuppance at the finale is most welcomed by the viewer. Hoskins has a lot of fun poking at these pretentious snobs (I love the scene where we see Zukie talking with her friend Jane in their cars...until we realize they're oblivious to the huge lines of traffic they're holding up), with Hoskins sparing Zukie nothing when, at the end of her glammed-up charity dinner when she discovers her entire world has collapsed in a most public fashion, "friend" Jane (Claire Oberman) remarks to her friends, "You know, as a cabaret, I think we're going to have trouble topping this next year." Hoskins' mystery is just as memorable, with a sleepwalking schoolteacher who may be a homicidal maniac, and a resolution that I didn't see coming at all (and like all great mysteries, once I thought about it, after the fact, all the clues were right there to see). Some fun bedroom scenes with Jane Wymark and John Nettles (I love it when she exclaims that she has to do everything herself...when she chases the Creeper out of her house while Barnaby struggles to wake up), and a perfectly-directed sequence by Holthouse where he shows Barnaby walking through the schoolteacher's house, piecing together in his mind, whodunit. A top-flight episode.
The DVD:
The Video:
As always, Acorn's transfers for Midsomer Murders never miss; they're superlative. The anamorphically enhanced, 1.78:1 widescreen transfers for Midsomer Murders: Set 18 look, as always, very good: crisp, sharp images with nicely balanced color and no compression issues whatsoever (no pesky PAL conversion issues, either). The image is remarkably bright and clean.
The Audio:
The Dolby Digital English 2.0 stereo mixes for Midsomer Murders: Set 17 are more than adequate for these largely dialogue-driven mysteries. Discreet left-right directionality, with solid recording levels. Thankfully, Acorn Media is putting more and more subtitles on their U.K. imports, which is good news for some viewers who may have a hard time with those local accents. English subtitles are included here.
The Extras:
There's a great interview with Jason Hughes here, talking about his career and the show's production. It's a pity he doesn't have more to do in the show (in America, somebody would have "spun him off" years ago...).
Final Thoughts:
One of the best episodes I've seen in years, The Great and the Good, is included in this three-episode collection, Midsomer Murders: Set 18. The other two episodes are quite good, as well, so fans of this terrific English mystery show will have no qualms about picking this up. After all, only eight more episodes with John Nettles.... I highly, highly recommend Midsomer Murders: Set 18.
---
Paul Mavis is an internationally published film and television historian, a member of the Online Film Critics Society, and the author of The Espionage Filmography.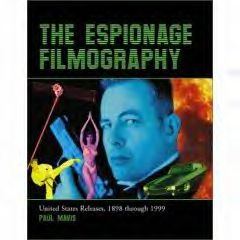 ---
C O N T E N T

---
V I D E O

---
A U D I O

---
E X T R A S

---
R E P L A Y

---
A D V I C E
Highly Recommended
---
E - M A I L
this review to a friend
Sponsored Links
Sponsored Links