Bonanza: The Official Second Season, Volume 2
List Price: $39.98 [Buy now and save at Amazon]
---
Author's Note: Since there are little thematic and stylistic differences between the second half of the sophomore season of Bonanza and the first (which I reviewed last year), I'll port over that review, while tweaking it here and there and adding additional comments about what's different for these last 16 episodes of the 1960-1961 season.
The Cartwrights ride again again. Paramount has released another extras-laden set (unusual, considering most of these vintage TV releases drop the "extras-as-bait" after the first season) for the single most successful network series of the 1960s: Bonanza. Bonanza: The Official Second Season, Volume 2, a five-disc, 16-episode collection of the second half of the 1960-1961 season, finds the series (which was already confident and brash right from the start) further refining the characterizations of the four central leads, while consistently producing strong, layered, and extremely well-constructed one-hour playlets that hold up with the best dramatic anthologies from that time period. A must-have for lovers of vintage TV (and a fine effort from Paramount for keeping those extras rolling along; this is a seminal series in TV history, and it deserves this treatment).
It's the late 1850s, and gold and silver fever are sweeping through the hills and valleys of the celebrated Comstock Load. Virginia City, Nevada, sitting right on top of those millions of dollars' worth of ore, is bustling with miners, settlers, businessmen, rustlers, con artists, and killers. And butting right up against Virginia City is the massive Ponderosa ranch, a thousand-square mile New World Eden filled to the brim with pine and beef. Overseeing this operation is voice-of-God Ben Cartwright (Lorne Greene), the thrice-widowed land baron who watches over his spread as fiercely―and as tenderly―as he does his three grown sons. Eldest, Adam Cartwright (Pernell Roberts), is the most serious of the three siblings, and the one who works most directly under Ben in running the Ponderosa. His mother the daughter of a New England sea captain, Adam was schooled back East as an architect and engineer. Middle son Eric "Hoss" Cartwright (Dan Blocker) gets his massive physique from his mother, a six-foot tall Swede who could punch like a mule. Hoss, who may seem rather dim or naïve at times when he's not killing a bear with only his hands, or knocking down a tree, is in reality quite sensitive to his surroundings, and to the sufferings of others. Finally, Little Joe Cartwright (Michael Landon), the youngest son, gets his smoldering dark looks and equally tempestuous nature from his beautiful half-Creole mother, whom Ben met during a trip to New Orleans' French Quarter. Little Joe is certainly the most reckless of the clan, relying on his charm and his fast fists to both get him into trouble, and out of it again...especially if there's a lady involved. Constantly patrolling their land to keep opportunists at bay, the Cartwrights inevitably get involved week after week in the troubles of others, who look to the Cartwrights as one of the few stabilizing forces in the wild and wooly excesses of the Old West.
In my three reviews for Bonanza's first season and a half, I wrote extensively about the series' inception, its production, and the aesthetic and thematic framework underpinning the show's construction. So I won't cover the same ground here (you can click here to read those reviews for context). Themes that were first introduced in the previous season are expanded in this go-around, including the notion that the Cartwrights are somehow different and "special" compared to the average settler or farmer out in the West; that the sheer magnitude of their wealth engenders both awe and envy from outsiders (sometimes negatively coloring that "special" status the Cartwrights enjoy); that violence in the Old West is to be avoided at all costs if civilization is to come (although it remains a necessary evil); that cultures will clash in the forward expansion of the West; and that the Ponderosa itself is an almost mystical source of bounty that must be protected―heady themes for a TV genre that is often dismissed by newer critics as the domain of mere shoot 'em-ups.
In this set's first episode, Bank Run, written by N.B. Stone, Jr., and directed by none other than Robert Altman, the notion of the Cartwrights' moral superiority―carefully couched in populist humility―as the only stabilizing force in this untamed frontier (a civilizing force for good that's remarkably unselfish when one tallies up the Cartwrights' forgiving nature in the face of constant assaults against them), is given a humorous twist when Hoss and Little Joe must rob a bank to save it from its nefarious owner, the marvelous Ian Wolfe. He wants to swindle the investors with an eye on eventually acquiring the Ponderosa―covering another theme discussed above: the notion that the Ponderosa is under constant threat from those who envy what the Cartwrights have carved out for themselves. A more brutal example of the Cartwrights' almost mandated role as civilizers comes in the effective Cutthroat Junction, where Robert Lansing (a great, great actor who just missed major stardom), as a stage coach troubleshooter, turns bad and takes over a town, with Ben and the boys stirring the locals on to fight Lansing...or live in a constant state of fear. In many episodes, the Cartwrights aid anyone they see as pioneers like themselves; people willing to carve out their own destinies, while delivering justice to those misguided enough to think they can take, without having earned.
Further proof of the Cartwrights' unflinching willingness to materially aid others, almost as a moral duty, comes in the excellent The Thunderhead Swindle, written by Gene L. Coon, where Ben is distraught over the economic depression sweeping the Comstock. Given the chance to look the other way concerning an adjacent played-out silver mine, Ben rejects the swindle on the town of Virginia City involving a bogus "stimulus plan" that would have had only short-term benefits before destroying the town completely (sound familiar?). Instead, he risks his life (and gets poor Vito Scotti killed in the bargain) to thwart the crooks and set Virginia City back on its feet, with working men getting a day's pay for a day's labor. Some modern viewers might cringe at the final, paternalistic sight of wealthy Ben smiling approvingly at the town getting back to work, but then as now: no one ever got a job from a poor man.
What I found particularly striking about this second half of the second season, though, was the increasing emotional intensity of many of the stories focusing on the individual Cartwrights. As I wrote before, the Bonanza writers were successful sticking to the already-established personas of the family, refining the men's characters to the point where we always know Ben will be forever-patient and paternal and understanding, Hoss will be deceptively simply yet poetic and sensitive, Adam will be mysterious and elegant and perhaps...slightly cynical in his own private thoughts, and Little Joe will laugh his way through women and gunfights. Yet by this point, it appears that producer David Dortort knows he has to further flesh out these characters if he's going to move the series forward, and the results are fascinating. Adam's cynical, sophisticated character is given a cool showcase in The Fugitive, where he must go down to Mexico and investigate the mysterious death of his old childhood friend, James Best (in his best psycho mode). Not only does Roberts do well in this Western gumshoe/whodunit framework, but the sticky problem of racism―this time on the part of a Mexican sheriff who distrusts whites―is tackled, as well, with sensitivity by scripter Richard Landau. Hoss has not one but two excellent episodes where his character is rounded out. In Vengeance, Hoss, like a Western off-shoot of Lenny in Of Mice and Men, accidentally kills a rowdy drunk (with an unknown heart condition), and spirals down into self-destructive depression, almost willing himself to die from a gunshot wound rather than face his own guilt (hothead Little Joe also learns about flying off the handle, reigning in his killer instincts at the last second). And in the searing The Rival, written by Anthony Lawrence and directed by Robert Altman, Hoss is torn between his love for Peggy Ann Garner, and her request that Hoss save her love, Charles Aidman. It's a wonderfully sad, mournful episode from Lawrence, giving the normally effusive Blocker a chance to play interior (which he does quite well), directed with grit by Altman (the vigilante hanging sequences are quite strong for 1961 network television). And Ben gets this season's most romantic episode, Elizabeth, My Love, again written by Lawrence, where we learn of Ben's backstory as an Eastern seaboard sailing captain, and his first doomed marriage, to Adam's mother (Lawrence lays on the hearts and flowers expertly, without resorting to schmaltz).
Again, as with previous Bonanza sets, there isn't a dog in the bunch here, but other notable episodes not discussed above include The Tax Collector, a funny entry from scripter Arnold Belgard that finds the Cartwrights' ever-helpful attitude coming home to roost when they elevate the town layabout (Eddie Firestone) into a too-eager tax assessor. The Rescue includes the potent image of Ben getting (unfairly) whupped in a fight with Leif Erickson (can someone tell me if Erickson really was that loathsome in real life? Because he plays that shtick better than anyone....). Dark Gate, written by Ward Hawkins and solidly directed by Robert Gordon, is a tense, unnerving suspenser featuring a socko performance by a young James Coburn as a friend of Adam's who's unknowingly turning into a psychotic killer (Coburn gets a showy, chilling fade-out as he chokes, "I'm sliding away, Adam. Where am I going?"). The Gift features another remarkable lead performance from Martin Landau as Emiliano, a Mexican tracker who helps Little Joe deliver a beautiful white stallion for Ben's birthday. Landau, one of the best character actors working in television at that time, brings subtleties to his character that aren't readily apparent in the script, while boosting the level of performances from his surrounding players (Landon in particular benefits acting against Landau, while Greene has a memorably tender scene cradling and kissing his saved son, Landon). The Dream Riders, written by Jack McClain and James Van Wagoner, and directed by who else, Robert Altman, is a deceptively light entry that grows in sad meaning as Sidney Blackmer's (excellent, as always) megalomaniac balloonist is shown ultimately to be a tragic, misguided dreamer (some very funny bits with Landon in a balloon basket, too).
The episode, Sam Hill, that doubled as an unsuccessful spin-off pilot, features director Robert Altman at his weird, otherworldly best, creating a memorably mythic, ominous visual schematic that suits this tall tale to a T. You won't soon forget the image of Hoss wildly hammering away at an anvil as a storm rages around him, or star Claude Akins, prettied up with eye makeup to look like a leading man, standing on a hill as lightning and smoke swirl behind him (one really has to give a lot of credit to Altman for helping to set the bar so high for Bonanza's early seasons). However, Altman didn't direct my favorite episode this season―The Infernal Machine―written by Ward Hawkins. Veteran William Witney helmed this remarkable outing, a brilliantly realized episode that achieves remarkable switches in tone―from broad slapstick to delicate pathos to an almost perverse black humor―from the inspired cast. Witney's big wrap-up, an homage to silent movie slapstick when Hoss fights the dastardly villains, is an astonishing flash of self-reflexive choreography that stands out even more against the playful, mocking tone of the piece―a wholly integrated work on a level you don't often see, even during those days of everyday remarkable television.
The popular misconception (perpetuated by always-suspicious sites like Wikipedia) is that Bonanza was almost canceled until it was moved to Sunday nights, away from Saturday night ratings giant, Perry Mason. That's half true; Bonanza was almost cancelled after its first season against Raymond Burr's classic, but by this sophomore session, Bonanza, given a second chance by NBC due to their considerable investment in this first-color Western, was not only holding its own against Perry Mason, but beating it on a regular basis by the end of the 1960-1961 season. Bonanza, which didn't even chart on the Nielsen Top Thirty during its first season, shot up to a healthy 17th for the year this sophomore session...only one notch below Perry Mason, which dropped from the previous year's 10th position, to 16th this season. And just as confirmation of Bonanza's might against the long-time legal series winner, once Bonanza moved away from it to its traditional Sunday night spot for its third season, Perry Mason shot back up in the Nielsen's to fifth for the 1961-1962 season, a spectacular comeback...but not as spectacular as Bonanza's 2nd place finish that same year.
Here are the 16 episodes on the 4-disc set, Bonanza: The Official Second Season, Volume 2, as described on the inside DVD cover:
DISC 1
Bank Run
Little Joe discovers that a scheming, greedy millionaire (Ian Wolfe) intends to close his bank to force miner Tim O'Brien (Walter Burke) to relinquish his valuable claim. Joe enlists Hoss to help him save Tim's assets (and every other depositors') by robbing the bank!
The Fugitive
Retired Ponderosa foreman Will Reagan (Will Wright) learns that his son Carl (James Best) has died in Mexico, and asks Carl's childhood friend, Adam, to retrieve the body. Adam discovers Carl's wife (Ziva Rodann) and a mystery: his friend is despised, and not dead.
Vengeance
Hoss kills drunken Willie Twilight (Keith Richards) accidentally while trying to disarm hi, and is overwhelmed by guilt. Willie's brother Red (Adam Williams) stalks and shoots Hoss in the back, and although the wound should not be fatal, Hass seems to have lost the will to live.
The Tax Collector
Helpful Hoss gets n'er-do-well Jock Henry (Eddie Firestone) a job as a tax assessor; both Jock's wife (Kathie Browne) and his mare are expecting. After zealous Jock doubles the local ranchers' worth (and tax bills) with dubious assessments, Ben hatches a scheme to out-connive Jock.
DISC 2
The Rescue
Josh Tatum (Leif Erickson) resents Ben and his wealth; after Ben loses a fistfight (in part because Josh cheats), the Cartwright brothers tell their father to stay home while they go search for rustlers. The rustlers trap the brothers and Ben attempts a rescue.
The Dark Gate
Adam consults Doc Martin (Roy Engel) when his friend Ross Marquette (James Coburn) exhibits strange behavior―falling in with cattle rustlers (Ned Florey, Harry Dean Stanton), beating his wife Delphine (Ce Ce Whitney)―but the doctor has a grim prognosis: mental illness, for which there is no cure in the 1860s.
The Duke
A British boxing manager (J. Pat O'Malley) and his egotistical charge (Maxwell Reed) challenge all comers. "The Duke" fancies Marge (Randy Stuart) but she loves shy J.D. (Jason Evers). Hoss decides to fight the boxing blowhard after the Duke assaults Marge and nearly kills J.D..
Cutthroat Junction
The Cartwrights accompany Sierra freight company troubleshooter Jed Trask (Robert Lansing) and his sharpshooter wife Belle (Shirley Ballard) to a wild town where outlaws plunder and burn supply wagons. The company fires Trask after he is wounded; Trask then makes plans to destroy the Sierra.
DISC 3
The Gift
Joe sneaks off to Yuma with a vaquero named Emiliano (Martin Landau) to buy Ben a surprise birthday gift―a beautiful white stallion. The leader of a band of comancheros (Jim Davis) wants the horse and Joe after the horse tramples the leader's brother (Jack Hogan).
The Rival
Pretty Cameo (Peggy Ann Garner) has two suitors: charming Jim Applegate (Charles Aidman) and Hoss Cartwright. Jim flees after becoming a suspect in a lynching, but a mob recaptures Jim and prepares to lynch him. Cameo begs Hoss to save his rival.
The Infernal Machine
Hoss helps meek inventor Daniel Pettibone (Eddie Ryder) attract investors for his horseless carriage. Smooth-talking Cyrus Throckmorton (Willard Waterman) and his assistant Pete (George Kennedy) convince others, including saloon girl Big Red (Naura Hayden), to invest funds, which Throckmorton promptly steals.
The Thunderhead Swindle
Mines all over the Comstock are drying out and Virginia City is in a depression. Ben becomes suspicious when Furnas (Walter Coy) and Cunningham )Parley Baer) proclaim that their new purchase, the Thunderhead Mine, long thought dry, has yielded a bonanza. But just where exactly is the new strike?
DISC 4
The Secret
After a neighbor (Russell Collins) says he saw Joe and a girl taking a buggy ride, the girl turns up dead. Deputy Sheriff Connelly (Morgan Woodward) arrests Joe for murder. Lawyer Jerome Bell (Stephen Joyce, engaged to Ben's lawyer's daughter (Pat Michon) assists with Joe's defense.
The Dream Riders
Major John Cayley (Sidney Blackmer) tells his old friend Ben that he's come to the Ponderosa with his daughter (Diana Millay) to conduct hot air balloon experiments for the Army. Adam discovers the truth: Cayley's men plan to rob the Virginia City bank and escape in the airship.
Elizabeth, My Love
Keeping vigil at his eldest son's sickbed, Ben recalls the end of his sailing days in New England, serving under Captain Stoddard (Thorin Thatcher), as well as his romance and marriage to the captain's daughter Elizabeth (Geraldine Brooks), and the birth of their child, Adam.
Sam Hill
In this pilot for an unsold series, legendary itinerant blacksmith Sam Hill (Claude Akins) returns home to discover his father (Edgar Buchanan) is not dead and in fact has sold their land, where Sam's mother is buried, to a deranged former soldier (Ford Rainey).
The DVD:
The Video:
Some improvement over the first half of the season. The full-frame, 1.33:1 transfers look a little sharper, a little less blown-out or muddy than the previous set, with no compression issues to speak of here.
The Audio:
As with the first season's disc sets, the Dolby Digital English split mono approximates the original network broadcasts, and it's been recorded at a surprisingly hefty level―those gunshots sound fat and healthy. All dialogue is crisply rendered, and hiss, although noticeable, is not at all distracting. Close-captioning is available for all episodes.
The Extras:
Again: tons of extras. If only all the studios did this with their vintage TV series releases. First off, the original NBC bumpers, logos, and RCA promos appear on quite a few episodes. Photo galleries featuring original behind-the-scenes production stills are available, too. Four commentary tracks are available, as well. Scripter Anthony Lawrence talks about The Rival and Elizabeth, My Love (well-spoken and informative); Naura "Big Red" Hayden discusses The Infernal Machine (I'll bet she's still a doll...and she's funny as hell, too. Great commentary), and Bonanza expert Andrew J. Klyde give a terrific commentary on Sam Hill (a wealth of info here). More stills and promo stills are included, as well as some on-air stuff, too, with Landon. And another excerpt from a previous interview with producer David Dortort is included. Amazing amount of cool extras, attractively packaged here.
Final Thoughts:
Just as good as the first season...and the first half of the second season. Bonanza: The Official Second Season, Volume 2 episodes feature some of the best script construction I've seen...since watching Volume 1 (storytelling at its most economical, effective, and ultimately, sophisticated). Clearly by this point, audiences were beginning to notice this increasingly popular show's effective use of the drama anthology framework amid all the horses and guns, and as such, the ratings rose. Content level is high enough for the award, but with all those extras (very unusual for not only a vintage TV release, but a second season one), Bonanza: The Official Second Season, Volume 2 is a lock to get our highest recommendation here at DVTalk: the DVD Talk Collectors Series nod.
---
Paul Mavis is an internationally published film and television historian, a member of the Online Film Critics Society, and the author of The Espionage Filmography.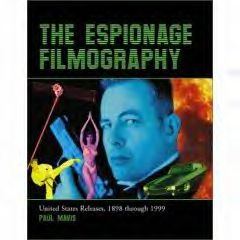 ---
C O N T E N T

---
V I D E O

---
A U D I O

---
E X T R A S

---
R E P L A Y

---
A D V I C E
DVD Talk Collector Series
---
E - M A I L
this review to a friend
Sponsored Links
Sponsored Links