List Price: $44.99 [Buy now and save at Amazon]
---
"Um...meow, baby."
Another sensational season of complex, gritty police thrillers from the best cop show of the 1970s. Shout! Factory keeps the vintage TV classics rolling along with Kojak: Season Three, the 6-disc, 24-episode collection representing the quintessential 70s cop show's 1975-1976 season. Savalas is just as smooth, and commanding―and absolutely hilarious―as he was in season 2, and the scripts and direction are without a doubt some of the best any decade of TV had to offer―a winner right down the line. More snatches of the new interviews conducted for the second season set are included here as a nice bonus to these good-looking transfers.
New York City, 1974. NYPD's 13th Precinct, Manhattan South Patrol Borough. Avuncular detective Captain Frank McNeil (Dan Frazer) has a big, loud, bald problem on his hands: Lieutenant Theodopolous "Theo" Kojak (Telly Savalas). In a frenetic borough in the busiest city in the world, where violent, persistent crime can range from rape to sniper fire to mad bombers to diamond heists, McNeil is lucky to have as resolute a crime fighter as Kojak on his team...but look out when Theo blows his cool, baby, because you might just find yourself on the end of a withering put-down and accompanying sarcastic sneer. Sartorially resplendent Kojak may not observe all the niceties of protocol when it comes to his $240-a-week-after-taxes job, but he gets the job done, you dig? He's cynical, and contemptuous, and generally pissed off at everything...but he's also surprisingly understanding and even sympathetic to the junkies, whores, stoolies, and other damaged people he encounters in his pressure-cooker occupation. The most frequent targets of his affectionate put-downs are the members of his squad: tough, James Caan-like hothead Detective Bobby Crocker (Kevin Dobson); fuzzy, slightly befuddled Detective Stavros (George "Demosthenes" Savalas), and anonymous filler detectives Saperstein and Rizzo (Mark Russell and Vince Conti).
I went back and re-read my review for season 2 of Kojak (you can read that review here)...and I'm not sure there's much more I can add to my fairly long assessment of this important cop series. So I won't cover the same ground again about the show's elevated aesthetics or Savalas' one-of-a-kind, iconic performance. Obviously, it helps, too, that the producers didn't fiddle with the show this third season; its structure and cast seem pretty much the same, while the writing, direction, and performances are, as expected, superior. Let's just dig into this season's best offerings. The 2-part season opener, A Question of Answers, is a remarkably dense offering―one of the series' best―with a sour, cynical, knowing Sidney Lumet-worthy scope to its involved story of an individual's destruction at the hands of a compromised, pressuring law enforcement community. When ambitious, corner-cutting Federal Prosecutor Brubaker (Jerry Orbach) sees a chance to use small businessman-turned-petty-crook Lee Curtin (Eli Wallach) as a stoolie against murdering loan shark Joel Adrian (Michael V. Gazzo), Kojak knows that Curtin will eventually become "disposable" once he's no longer needed. Scripted by Albert Ruben ("You're pullin' my chain, baby―just watch out you don't get flushed down the toilet," Kojak jabs) and directed with gritty steadiness by Jerry London, A Question of Answers builds to a genuinely tragic ending. Facilitated by some great NYC location work and a superlative cast which includes F. Murray Abraham and Jennifer Warren (and particularly the always letter-perfect Wallach here as a failed father), the episode is suffused with mid-70s angst over corrupt government officials in bed with the Mafia, well-meaning cops who have to hold their noses when cutting deals with criminals, and average joes, trying to keep their heads above water, getting squeezed to death in the middle of it all. My Brother, My Enemy further expands Kojak's character, specifically his tough-but-fair-minded pursuit of the truth, regardless of who's at fault...even if it's a cop. When rookie detective Rick Daly (Sylvester Stallone, right on the cusp of Rocky...and excellent, as always) is involved in a rooftop shooting where an innocent kid is killed, it's up to Kojak to solve the mystery. This fast-paced, crackling whodunit cleverly sets up the viewer to see Internal Affairs Captain Nolan (Frank Aletter) as the bad guy who wants to bust well-meaning cops, until Kojak makes sure we understand he's not against Nolan and what he's trying to do: Kojak wants the truth, no matter what (SPOILER and importantly, the story doesn't chicken out in the end. Fired Stallone lied about killing the kid, and Kojak coldly rejects any mitigating excuses: "You're no good! That's the end of the story.")
Sweeter Than Life involves Kojak directly in America's drug abuse problem: his nephew, Johnny (Michael Mullins), is a junkie who commits a crime to support his drug habit. Neville Brand has a good turn here as a former hype who now helps kids kick. Secret Snow, Deadly Snow is a solid Columbo-like puzzler featuring Soap's Robert Mandan as a high-class doctor involved in the drug trade (there's a nice, smart-assed bit by Raymond Singer as coroner Dr. Moscowitz that I wished the producers had expanded into a semi-regular presence on the show―he has a funny, snappy chemistry with Savalas). Life, Liberation and the Pursuit of Death, an interesting Leopold and Loeb take-off featuring William Katt and Jim Borrelli as cold, calculating psych students who treat their prosecution for murder like a science experiment, may rile the feminists out there when harried professional Joanna Miles discovers she can't have it all as she's gas-lighted by the murders (Kojak calls her malaise "the price of liberation"). Eugene Roche has a terrific turn in Out of the Frying Pan... as a busted-down cop who's at the end of his rope, both professionally and personally (quite a few of the stories this season seem to focus on middle-aged men realizing their lives are played out), while director Telly Savalas gets a good performance (what else?) from star Telly Savalas in the terrific Over the Water. Reminiscent of the later Cop Land, Kojak rousts a lout in a New Jersey bar and soon discovers the town is run by the mob and a corrupt police chief. One might question mob boss Titos Vandis' willingness to help Kojak nail his son Michael Cristofer, but it's an entertaining episode, with Telly in top bad-ass form.
Roger Robinson, so good in the original Kojak pilot film, The Marcus-Nelson Murders, returns as the focus of The Nicest Guys on the Block, delivering another believable, low-key performance as Detective Gil Weaver, who is tortured by having to set-up and betray his high school buddy, Richie (James A. Watson, Jr.). I'm not sure why Robinson faded away in Kojak; as much as I enjoy Kevin Dobson's bouncy, energetic Crocker, sparks fly when Savalas and Robinson are in a scene together. A morally complicated episode, with nothing tied up too neatly at the end (I love empathetic-but-pragmatic Kojak telling Weaver it's always hard when someone dies..."but what do you want me to say?"), The Nicest Guys on the Block is one of the season's best. ...As is No Immunity for Murder, a dense little blackmail scheme headed up by Robert Alda, with a particularly grisly (for 1975) ending. I love the Kojak episodes like this one that give us a detailed look into unfamiliar criminal activities like bunco scams. And while you're at it...check out Kojak's hilarious "pizza warmer" here. Speaking of hilarious, A Long Way from Time Square sees Kojak leaving the big city for the big desert as he tries to track down a runaway mob witness. An invigorating change of locale for the series, this episode is just this side of being played strictly for laughs, crammed with everything from Kojak blowing bubbles in a five and dime, to a John Wayne-type barroom brawl (which Telly comically sits out), to 70s geriatric pop culture icon Judith Lowry drawing down on some baddies with a shotgun, to a character actually referencing the episode's obvious inspiration, Bad Day at Black Rock, to a cowboys-and-Indians finale with cars instead of horses. One of my favorite Kojak episodes.
A House of Prayer, a Den of Thieves, set in Las Vegas and featuring very little Kojak (I'm betting high-roller Savalas was at the crap tables...), seems more like a proposed pilot for Vincent Gardenia's Detective Vince LaGuardia's character, rather than a straight Kojak episode. Regular series writer Gene R. Kearney scripted the beautifully-designed How Cruel the Frost, How Bright the Stars, a multi-storied Christmas episode that sees among other events, Kojak getting romantic with future Beyond the Poseidon Adventure co-star, Veronica Hamel (as much as I love Kojak's grit...I wish they could have let Savalas have more scenes like those with the beautiful Hamel―he's very effective in those quiet, romantic scenes). I'm a fan of Forrest Tucker when he's playing it for laughs, but he doesn't quite come across in the otherwise excellent On the Edge, where he plays a burnt-out detective trying to go out on a high note (Savalas has a nice final moment where it looks like he's contemplating the perhaps inevitable same fate for himself). A Wind from Corsica features yet another Kojak storyline that focuses on an immigrant's difficulty in resolving old world and American cultures, while The Frame has a good, angry turn from Savalas when Kojak is set-up by a punk crook. Deadly Innocence, scripted by Sean Baine, has a solid Greek tragedy undercurrent to its tale of a father (Tige Andrews) who sacrifices one dutiful son to avenge the crippling of his beloved younger son. Both Sides of the Law is another complicated, Columbo-worthy entry scripted by Gene R. Kearney (that could have worked nicely as a proposed pilot for David Opatoshu's wily criminal/investigator Dr. Anton Valentine), filled with twists and turns as Kojak matches wits with his old mentor and teacher. Finally, my favorite episode this season―one of the series' best―Bad Dude, starring Rosie Grier in yet another episode that could have had pilot potential, is flat-out 70s blaxploitation hilarity (scripted by Joseph N. Gores), with normally good actor Bill Duke turning in a memorably bad performance as whispering pimp Sylk. Kojak gets called, "Super Honk," before he grins to Duke, "When I put the lovin' arms on you, baby, you won't be out till you look like Uncle Remus." A funky soundtrack and lots of jive turkey background players make this one a must-see for fans of the blaxploitation genre.
Kojak's third season, for the 1975-1976 broadcasting year, would be its last in the vaunted Nielsen Top Thirty, landing at a healthy-but-still-declining 20th for the year (down six places from its sophomore season's 14th ranking...which was down seven from its first season's 7th place). Clearly, the ratings' trend wasn't encouraging, but CBS, sticking to its guns, continued to leave Kojak as its 9:00pm Sunday night anchor―a mismatched night and show if there ever was one. Poorly-rated immediate lead-in Cher, at 8:00pm, didn't help matters, until CBS, in desperation, reunited their expensive variety show/rock star with her ex-husband Sonny Bono for the midseason déjà vu replacement, The Sonny and Cher Show, which, largely due to the curiosity factor, scored a decent-but-unremarkable 23rd for the year. But nothing could stop ABC's juggernaut family-friendly series at 8:00pm, The Six Million Dollar Man (9th for the year), and combined with Kojak's direct competition at 9:00pm, The ABC Sunday Night Movie (13th), Kojak suffered significant audience erosion (NBC fared even worse: its fading mystery anthology wheel, The NBC Sunday Mystery Movie, with Columbo, McCloud, McMillan and Wife, and Tony Curtis' McCoy, was knocked out of the Top Thirty altogether). CBS' refusal to move Kojak for its fourth season would spell even worse results for the 1976-1977 season....
DISC 1
A Question of Answers, Part 1
An unjustly imprisoned man hopes to clear his name by helping Kojak trap the loan shark who framed him.
A Question of Answers, Part 2
To clear his name, a man helps Kojak take down a loan shark.
My Brother, My Enemy
Kojak must overcome outside influences in order to protect a detective who accidentally shot a boy.
Sweeter Than Life
Kojak's nephew must go "cold turkey" before he ends up like his friend who overdosed.
DISC 2
Be Careful What You Pray For
Crocker lectures female students on rape at a local Catholic school while two Puerto Rican brothers kill a priest during a truck heist.
Secret Snow, Deadly Snow
Kojak is determined to nail a big-time drug dealer who shot a plastic surgeon, even though the man was already dead from what they initially believed to be natural causes.
Life, Liberation And the Pursuit of Death
A fragile-minded woman who witnesses a body being dumped into the harbor becomes the victim of psychological manipulation by the perpetrator when he seeks to eliminate her from the picture.
Out of the Frying Pan
A veteran cop who is battling alcoholism and demotion after being held responsible for the shooting death of a friend impedes Kojak's murder investigation as he tries to clear his name and win back his shield.
DISC 3
Over the Water
A mobster's son puts out a contract on Kojak's life after he breaks up a barroom brawl.
The Nicest Guys on the Block
A colleague of Kojak's, Detective Weaver, discovers that a former high school buddy is now involved in fencing a million dollars' worth of stolen diamonds.
No Immunity for Murder
Refusing to believe that a prostitute and her partner are responsible for a bookkeeper's murder, Kojak runs afoul of the FBI when he tries to investigate further.
A Long Way From Time Square
Kojak and Crocker travel to Cory, Nevada, to pick up a witness, but they encounter trouble in town.
DISC 4
Money Back Guarantee
A murdered cop and a wealthy young woman put Kojak on the trail of a car-theft ring in which the victims appear to cooperate with the thieves.
A House of Prayer, A Den of Thieves
An old colleague calls from Las Vegas to say he has captured a counterfeiter Kojak has been looking for, but the elderly man is murdered before Kojak can bring him back to New York.
How Cruel the Frost, How Bright the Stars
In this Christmas episode, Stavros helps a woman find her desperate boyfriend while Kojak tries to find out why a man shot at a woman in a local bar.
The Forgotten Room
Kojak doubts a young man is guilty in the murder of a prostitute, even though the circumstantial evidence points to him.
DISC 5
On the Edge
Kojak is concerned that a fellow detective's obsessive work habits are endangering both his home life and his career.
A Wind From Corsica
Kojak must prevent a man from killing the person who framed his recently deceased brother.
Bad Dude
A private detective recently arrived from the West Coast puzzles Kojak when he appears to be deliberately making himself a killer's next target.
The Frame
A hood claims that Kojak accepted a bribe.
DISC 6
Deadly Innocence
Kojak investigates the hit-and-run death of a police chemist and uncovers a frame-up.
Justice Deferred
The discovery of a skeleton at a demolition site reopens an 18-year-old murder case.
Both Sides of the Law
Kojak competes with a world-famous criminologist to recover five priceless Rembrandt drawings.
A Grave Too Soon
Kojak tries to find the parties responsible for the murder of an undercover cop.
The DVD:
The Video:
Again, the full-screen, 1.33:1 video transfers for Kojak: Season Three are quite good: solid, correctly-valued color, a sharpish image, good contrast for the most part, and few screen blemishes.
The Audio:
The Dolby Digital English mono audio soundtrack is re-recorded at a decent level, with little fluctuation and minimal hiss. No close-captions or subtitles of any language are available.
The Extras:
There are more snippets of those new interviews shot with cast and crew members of Kojak (along with some of Savalas' relatives); they run 12:00 and they're quite informative.
Final Thoughts:
Smart, complex, electrifying at times, particularly when Telly Savalas is on a roll. Despite the fall in ratings, Kojak: Season Three showed no signs of its quality falling off: the stories are dense and morally ambiguous, the direction sharp and fast, and the performances invariably excellent. I'm highly, highly recommending Kojak: Season Three.
---
Paul Mavis is an internationally published film and television historian, a member of the Online Film Critics Society, and the author of The Espionage Filmography.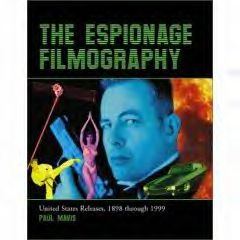 ---
C O N T E N T

---
V I D E O

---
A U D I O

---
E X T R A S

---
R E P L A Y

---
A D V I C E
Highly Recommended
---
E - M A I L
this review to a friend
Sponsored Links
Sponsored Links