Kino // Unrated // February 7, 2012
List Price: $24.95 [Buy now and save at Amazon]
---
Beautifully-performed first version of this familiar story...and it looks quite dishy in this new transfer. Kino Classics, under their The Selznick Collection label, has released A Star is Born, the 1937 Oscar-winner starring Janet Gaynor, Fredric March, Adolphe Menjou, May Robson, Andy Devine, and Lionel Stander. Labeled as an "authorized" edition from producer David O. Selznick's estate, this transfer of A Star is Born (long in the public domain and released countless times from varyingly compromised prints) has been mastered in HD (that's "mastered," not "remastered") from an original nitrate 35mm Technicolor® print that was preserved at the George Eastman House Motion Picture Department. It isn't flawless by any means, but it looks better than any other version I've seen of this bona fide classic Hollywood film. An original trailer, some stills, and a rare, silent wardrobe test are included as bonuses.
North Dakota farm girl Esther Victoria Blodgett (Janet Gaynor) dreams of becoming an actress and going to Hollywood, possibly to meet her idol, movie matinee star Norman Maine (Fredric March). She gets little encouragement from her uncle or aunt (J.C. Nugent, Clara Bandick), but pioneer woman Grandmother Lettie Blodgett (May Robson), who knows a thing or two about grabbing what you want out of life, convinces Esther to pursue her dream on Granny's dime...with the understanding, though, that one pays for one's dreams not with money but with heartache. Esther goes to Hollywood, and naively thinks she can walk right into a studio and get, at the very least, extra work. But after a month of beating the pavement, she's no closer to appearing in front of the cameras. Her friend at her boarding house, aspiring assistant director Danny McGuire (Andy Devine), can't get her a job acting, but he can get her a one-night gig as a waitress at a swank Hollywood party, where a lot of bigwigs are going to show. They aren't interested in her imitations of famous actresses, but drunk Norman Maine is interested in Esther, and he takes her out. Smitten with her innocence and beauty, Norman convinces his studio head, Oliver Niles (Adolphe Menjou), to film a screen test for Esther, which she passes. She's signed with Oliver, and gets a small part, but when Norman's latest costume epic needs a leading lady, Norman pushes for Esther to appear with him. When the picture is released, a star is born. Unfortunately, as Esther, now monikered as "Vicki Lester," rockets to fame, her husband Norman's career, marred by alcoholism and unreliability, crashes and burns.
I try hard not to compare a movie with any sequels and remakes, or vice versa (or with their literary inspirations), because every aesthetic experience should be unique and not beholden to another separate entity. But it's quite difficult to do that for this original version of A Star is Born, particularly since its first remake, the 1954 Judy Garland masterpiece from director George Cukor, has grown in reputation so much since its restoration some years back (no need to mention Streisand's completely idiotic version...or Clint Eastwood's upcoming Beyonce remake, I fear, either). I adore George Cukor's epic widescreen re-telling of this story, as much for its scope as for the celebrated musical numbers and the sensational performances. But although this 1937 version is perhaps a little facile when it comes to actually showing how Esther makes it in Hollywood (Cukor had the time to show Garland's travails and subsequent film work), it's no less effective than Cukor's during its beautifully sad, romantic scenes, exquisitely performed by Gaynor and March.
If this version of A Star is Born avoids showing how difficult it is for Esther to break through Hollywood, or showing her at work once she does "make it," it does have something Cukor's version lacks―a bracketing moral that lays it out for all those dreamers in the audience who wished to go to Hollywood: everyone pays. The scenes with Gaynor and Robson are beautifully-wrought, emotional moments that showcase the sad steel in the story's spine. Granny tells Esther that dreamers and doers are two entirely different entities, and that Esther has a right to cause her own heartbreak...a heartbreak that is almost inevitable if she pursues her dreams with determination (while also offering that a coward who takes the easy route and who fails to strive, suffers a far worse fate). This almost Puritanical attitude of self-determination, echoed verbatim by kind, sensible, worldly Oliver, and again at the end when grieving Esther is told by Granny to quit whining about the bargain she made, gives this version of A Star is Born a gravity of purpose that's solely within Esther's own will (Cukor's version instead substitutes a hyperbolic, even delirious-at-times romanticism between Esther and Norman that drives their manic relationship).
What always surprises me about this version of A Star is Born is the expert mix of humor and pathos and almost unbearable tenderness that director William Wellman brings to the screen, a tenderness that isn't mawkish, and one that you don't normally associate with the later films of rough-n-tumble "Wild Bill" Wellman. If Wellman bullied Gaynor or March as he was supposedly want to do with his actors, it doesn't seem to show here (or else it worked spectacularly). Wellman's treatment of certain scenes can only be described as "delicate," an odd descriptive word for the man who would later bring such he-man adventures as Beau Geste, Buffalo Bill, The Story of G.I. Joe, Battleground, Across the Wide Missouri, Island in the Sky, The High and the Mighty, and Track of the Cat. Granny's small, sad goodbye wave to Esther at the train depot to Auld Lang Syne, or Gaynor's exquisitely expressive face, half-obscured by March's shadow, flooding with conflicting emotions as she hears him tell her she's beautiful for the first time, or March looking out over the lights of Hollywood with Gaynor, the sudden, painful fatalism of his doomed relationship with her just breaking over him, or the gentle joy (and barely-exploited slapstick) of their camper honeymoon, or the heartbreaking final moment for March as he asks for one last look at Gaynor before he commits suicide (March was never better)―all of these moments are handled by Wellman with a quiet compassion that's remarkable for its restraint, and effectiveness.
Of course, with scripters like Algonquin Roundtable alumnus Dorothy Parker and her husband Alan Campbell, along with Robert Carson (Wellman's Beau Geste and The Light That Failed, as well as Western Union) and other kibitzers including producer David O. Selznick, Ben Hecht, Ring Lardner, Jr., and Budd Schulberg, A Star is Born wasn't going to stay just dewy soft and romantic; there's an acidic coarseness to it, disguised by Selznick's typically opulent, careful production values, that effectively counterbalances (and sometimes curdles) any attempt by the viewer to fall blindly into the movie's central romanticism. When Esther finally does talk at length with Norman, she frankly admits she's disappointed in him (he comically drops a dinner plate at such honesty). She also turns his proposal of marriage down flat, until he lists his numerous faults and promises to reform. When Norman and Esther elope instead of submitting to an elaborate, grotesque studio-arranged ceremony, engineered by long-suffering cynic, press agent Matt Libby (Lionel Stander), Libby's bile for the two stars is unrestrained: "There go a couple of rats I raised from mice," he growls. At the moment of Vicki's greatest triumph―her appearance as Best Actress at the Academy Awards ceremony―Norman's drunken appearance and accidental slap to her face turns her 1 in 100,000 chance of such a celebration, into one of abject humiliation.
When Wellman gives March one of the greatest send-offs in screen history―a suicidal walk into the ocean, the setting sun beckoning terribly (a shot Cukor outright stole for his remake)―it's immediately followed by Stander delivering two truly sick jokes about drunken Norman's pathetic death ("First drink of water he had in 20 years, and he had to get it by accident," and "How do you wire congratulations to the Pacific Ocean?", both of which get a big laugh from Stander's bartender). That callous scene is followed by Norman's chaotic, mad funeral (supposedly inspired by Irving Thalberg's final send-off), where zealous fans jockey to hurl insensitive epitaphs at the increasingly hysterical Gaynor ("Don't you cry, dearie, he wasn't so much!"). No wonder someone felt the need to include morally upright Granny's assertion to the listening radio audience at Esther's premiere that she was going to stay in Hollywood, no doubt as a sop to the company town that doesn't exactly come off as the earlier title card states: "Hollywood!...the beckoning El Dorado...Metropolis of Make-Believe in the California Hills." Perhaps that's what makes Gaynor's final famous line so memorably emotional; we've seen the final cruel third of the movie where Norman's humiliation, decline and death ultimately mean nothing to the town he helped make famous; how appropriate, then, that the one woman who truly loved him, who was willing to give up her own dreams for, would honor him by stating, "Hello, everybody―this is Mrs. Norman Maine." (achingly delivered by the superb, delicate Gaynor). Such are the moments of true movie magic..."magic," however, that Wellman and Parker et al perversely won't let us enjoy as genuine: once Gaynor fades out, our hearts in our throats, Wellman displays a screen card with the very scene we just watched, spelled out from the script, jarring us out of the movie experience with cruel self-reflexiveness. We're watching a movie, after all, they seem to be saying. Make-believe―not reality.
The DVD:
The Video:
The back of the DVD case states A Star is Born's transfer comes from an original nitrate 35mm Technicolor® print that was preserved at the George Eastman House Motion Picture Department―not, I gather, from the original 3 strip Technicolor® negatives (according to a reader email I received, those original 3 strip negs do exist at Warner's). Therefore, the quality of the color representation is dependant on how well the print was stored (and I would imagine, how often it was used). I'm certainly no expert on Technicolor®, but this particular print looks quite good compared to all the dark, murky public domain copies I've seen of A Star is Born. Colors are close to correct at times, although color shifting does occur from time to time. The print itself does have minor damage here and there (some frames are noticeably missing during the end of the boxing match scene), with expected scratches and dirt. I don't think this print has been transferred and digitally remastered, just transferred. Still...it looks quite good, considering.
The Audio:
The English split mono is adequate; again, the original source material has noticeable hiss, which hasn't been remixed out. No close-captions or subtitles.
The Extras:
A few seconds of color wardrobe test footage is included, along with an original color trailer for A Star is Born, as well as some stills.
Final Thoughts:
Simply, beautifully performed. He-man director William Wellman directs his exquisitely skilled performers with a delicate tenderness you might not expect, while stars Gaynor and March give the performances of their careers. As acidic and curdled as it is romantic and tragic, the 1937 version of A Star is Born is still a bona fide masterpiece, and this "official" transfer looks about as good as the movie is going to look (without major digital restoration). On content alone (not to mention the improved image), I'm giving Kino Classic's new transfer of A Star is Born our highest award here at DVDTalk: the DVD Talk Collector Series rating.
---
Paul Mavis is an internationally published film and television historian, a member of the Online Film Critics Society, and the author of The Espionage Filmography.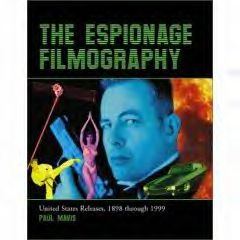 ---
C O N T E N T

---
V I D E O

---
A U D I O

---
E X T R A S

---
R E P L A Y

---
A D V I C E
DVD Talk Collector Series
---
E - M A I L
this review to a friend
Sponsored Links
Sponsored Links