Kojak: The Complete Movie Collection
List Price: $34.93 [Buy now and save at Amazon]
---
Excellent made-for-TV movie fare. Shout! Factory shows why it's the best releasing company out there for vintage TV programs with Kojak: The Complete Movie Collection, a 4-disc, 8-movie collection that gathers together not only 1973's The Marcus-Nelson Murders, the original CBS pilot for Telly Savalas' iconic Kojak series, but also the two post-series Kojak made-for-TV CBS titles (1985's Kojak: The Belarus File and 1987's Kojak: The Price of Justice), as well as the five Kojak movies produced for the 1989 - 1990 reboot on The ABC Mystery Movie anthology series: Ariana, Fatal Flaw, Flowers for Matty, It's Always Something and None So Blind. A nicely-produced tribute to Telly Savalas and Kojak is included as a welcome bonus. Let's look briefly at the collection.
Kojak: The Complete Movie Collection opens with what many Kojak fans dismayed of ever seeing again: the superlative 1973 TV movie, The Marcus-Nelson Murders, that served as the Kojak series' pilot. Written by Abby Mann (Judgment at Nuremberg), and based somewhat loosely on the infamous "Career Girls Murders" case used in the ground-breaking Miranda Supreme Court decision, The Marcus-Nelson Murders opens with the brutal slaying of two young women living in a Manhattan apartment, disturbingly shot from the killer's P.O.V., and proceeds to the long, tortured investigation and prosecution of suspect Lewis Humes (Gene Woodbury), a black Brooklyn youth with developmental disabilities who is railroaded into a false confession by racist cops. Manhattan police detective Lt. Theo Kojak (Telly Savalas) knows that the facts of the case and Humes' supposed confession don't add up, but it's next to impossible for him to stop the wheels of "justice" once they're in motion...particularly when so many promotions and citations and political elections are on the line.
I clearly remember watching The Marcus-Nelson Murders as a kid, scared first by that ominous opening narration (whenever they said, "The following story is based on fact," it freaked me out because TV was supposed to be made-up), and then by that unnerving murder sequence, disturbingly staged by ace director Joseph Sargent (who directed his bona fide masterpiece, The Taking of Pelham One Two Three that same year), shot from the killer's P.O.V. as the second victim screams, "Don't you touch me!" over and over again. Watching it today, I was struck by the noir elements Mann and Sargent were able to inject into the gritty French Connection-like framework, with Savalas' perfectly-delivered, fatalistic narration coming straight out of the legacy of Lang and Preminger ("It's interesting how matter-of-fact death can become," and "It was as if we were all sleepwalkers, watching a terrible pageant nobody cared about anymore."). Savalas' portrayal of Kojak isn't nearly as flip and delightfully smart-assed as it would become in the series proper; here, he's calm, slightly menacing, and always very, very smart. Mann puts independent, insubordinate Kojak (a fictional character inspired in part by several real-life cops that worked on the "Career Girls Murders" case) through an emotional trajectory that sees him first disbelieving that those "Brooklyn hick" detectives solved his case, to becoming more and more disillusioned with the criminal justice system as a whole, until he himself becomes a "stoolie" for the press ("I don't want to do it. I was expecting someone else to do it...but no one is,"), SPOILER eventually crossing over the line into the racist cops' territory when, out of frustration, he almost beats up the real murderer, white cat burglar and junkie Teddy (an excellent Marjoe Gortner). Even the brief romance Mann gives Kojak with former flame Lorraine Gary stays true to Mann's depressing view of life here: he picks her up at the market one day; they re-connect on a significant emotional level; she picks up on the fact that work will always come first for him; and she splits. No drawn-out theatrics. It's over just as quickly as it started, without her being mentioned again in the story.
Importantly, The Marcus-Nelson Murders plays fair with the racial politics that are involved here, as well. The racist cops who set up Humes are given no extenuating circumstances (although we see Kojak succumb to the same instincts of police brutality when he's frustrated with Teddy's lack of cooperation), but neither are there any given to charismatic drug dealer Bobby Martin (the flat-out brilliant Roger Robinson). Mann has fun setting up the audience to identify and sympathize with the likeable Bobby, showing the dichotomy of pimp/pusher/murderer Bobby, living in squalor, teaching his young son in a loving way proper English and good manners...before Kojak kicks the unfailing polite Bobby out of his chair, repulsed by his actions ("You're so polite...you make me sick!" Kojak sneers at the stunned Bobby lying on the floor). Robinson's mesmerizing performance here is a standout in a uniformly excellent cast of familiar faces, including Jose Ferrer, Ned Beatty, the sleazy Allen Garfield (playing a "good" guy-as-bad guy as only he could), William Watson, Val Bisoglio, Chita Rivera, Bruce Kirby, Robert Walden, Robert Fields, Lloyd Gough, and John Sylvester White. Sergent's use of authentic New York locales is remarkable―just as gritty and unrelenting as anything in The French Connection―and the pacing of his scenes in the precinct houses and courtrooms is methodical and relentless. A completely gripping made-for-TV movie―one of the best of the decade.
With the ratings' success of the award-winning The Marcus-Nelson Murders (both director Sargent and writer Mann would win Emmys), CBS put Kojak on the fast track for a series start in the fall of 1973, where on Wednesday nights it became the 7th most-watched show of the 1973-1974 season. Unfortunately, CBS couldn't leave well-enough alone for the 1974-1975 season, and used the break-out cop series as counter-programming in an ill-fitting Sunday night timeslot against NBC's popular The NBC Sunday Mystery Movie. As a result, Kojak dropped steadily each year in the ratings, and was cancelled in the spring of 1978. By 1984, when CBS was skewing successfully to older viewers with big hits like Dallas, Simon & Simon, Knots Landing, Falcon Crest, and Murder, She Wrote, a nostalgic made-for-TV movie return for Theo Kojak seemed like a good fit for the network, as well as for the still-iconic star, whose post-Kojak projects like Beyond the Poseidon Adventure, Cannonball Run II, and Escape to Athena, had been lacking in critical and popular appeal.
Premiering in February of 1985, Kojak: The Belarus File saw a noticeably older-looking, slower-acting 61-year-old Telly Savalas jettisoning much of his trademark "Kojak" mannerisms―the gleeful wisecracks, the menacing, provocative energy―to move through a combination murder mystery/international intrigue plot that played well enough for fans just happy to see his return. Directed by Robert Markowitz and scripted by producer Albert Ruben (The Seven-Ups, the excellent made-for-TV movie, Foster and Laurie), from a novel by John Loftus (in which Kojak is not a character), Kojak: The Belarus File may not hold very many surprises for viewers with its familiar WWII concentration camp/smuggled Nazi agents subplot, but the mix of urban action and government spy shenanigans is a good platform for the introduction of the Kojak character. Location work is particularly strong here (why do New York cop movies seem to work better when they're shot in the winter?), and the cast is appropriately heavyweight, with Max Von Sydow lending gravitas as the lead suspect, and Suzanne Pleshette still good despite the token nature of her character (they never should have let her say Telly's trademark, "Who loves ya, baby?", though). As for Telly, he gets in one or two moments where the old Kojak comes through―I particularly liked when he slapped away a Marine's hand with a, "Naughty, naughty," before taunting with, "Peek-a-boo," when showing his badge―but this Kojak is far more reserved, far more watchful than the explosive, playful Kojak of old...and that may throw loyal fans of the series.
With Kojak: The Belarus File generating decent if not spectacular ratings, CBS went ahead with another Kojak made-for-TV movie in 1987: Kojak: The Price of Justice. Written again by producer Albert Ruben and directed this time by Alan Metzger (The Equalizer series and the terrific made-for-TV thriller, The China Lake Murders), Kojak: The Price of Justice jettisons international intrigue and returns Kojak to a more straightforward murder investigation story. Kojak, now promoted to command of his own investigation squad, has a horrific crime on his hands: the murder of two young boys, aged 3 and 5. The prime suspect is their mother, Kitty (Kate Nelligan), whose unemotional response to the killings intrigues the curious Kojak...as well as her connections to bigwig political figures and mobsters, like newspaper owner Aubrey Dubose (Jack Thompson) and gangster Marsucci (Jeffrey De Munn). Based on The Investigation by celebrated crime novelist Dorothy Uhnak (a memorable made-for-TV movie of her novel, Law and Order, was made in 1975 with Darren McGavin), Kojak: The Price of Justice is another narrative that didn't originally include the Kojak character, but here, it's a better fit. There's more for Kojak to do than in the previous Kojak: The Belarus File. "Let into the club," as he puts it, Kojak is moving up in the department, a double-edged sword that gives him more freedom of action...if it doesn't piss-off his superiors or the wealthy and influential people he's investigating. When Kojak is offered the Chief of Detectives promotion if he gets the prosecutor an indictment by election-time, the backroom politics involved with career men at his level becomes clear. Savalas gets to emote a bit more in this movie, whether he's tearing-up over the discovery of the two slain boys, or quietly romancing the enigmatic Nelligan (who's excellent, as always, as is the rest of the high-powered cast). The story's resolution is rather shocking (supposedly based loosely on a real case), and Savalas manages a satisfying wrap-up of disillusionment (with his personal life) and satisfaction (with solving the case). An improvement over the first Kojak made-for-TV movie.
At the start of the 1988-1989 season, when ABC could only point to big comedy hits like Rosanne, Who's the Boss?, Anything But Love, Growing Pains, and of course, Monday Night Football for Nielsen Top Twenty success, a decision was made to try and beef-up their offerings of other genres, including bringing back the anthology wheel of rotating mystery series that NBC had scored with back in the 1970s with the popular The NBC Sunday Mystery Movie. The writers' strike at the beginning of the season delayed ABC's much-anticipated return of Peter Falk's Columbo within this new anthology format, appropriately monikered The ABC Saturday Mystery Movie, which didn't debut until February, 1989. Along with Columbo, The ABC Saturday Mystery Movie featured big-screen star Burt Reynolds' rather humbling return to TV with B.L. Stryker, and Gideon Oliver, starring Oscar-winner Louis Gossett, Jr. Ratings were so-so (The ABC Saturday Mystery Movie just managed to crack the Nielsen Top Thirty, tying with once-mighty Dallas for 29th), with the alternating Columbo movies proving to be by far the most popular segments. So for the 1989-1990 season, the Gideon Oliver movies were dropped, Burt stayed put, and two new elements were added: Christine Cromwell, with the gorgeous Jaclyn Smith, and Telly Savalas as Kojak. With four rotating series vying for the same timeslot, only five Kojak movies were produced and aired before The ABC Saturday Mystery Movie was cancelled in the spring of 1990 (only Peter Falk's Columbo would live on, with 14 more one-off movies produced in the following years).
In Ariana, Kojak, still head of his own NYPD Major Crimes squad, finds himself caring for a young Greek girl (Liliana Komorowska) who has mysteriously arrived in New York City without her parents. When the circumstances of her appearance, coinciding with Kojak's unusual interest, raises doubts with Kojak's new subordinate―wealthy, arrogant Detective Winston Blake (Andre Braugher)―Kojak not only has to deal with Blake's suspicions but the murderous machinations of mobster Edson Saunders (Hector Elizondo). Directed by Paul Krasny (Mannix, Centennial) and written by Maurice Hurley (Miami Vice, Star Trek: The Next Generation), Ariana is most noteworthy for introducing Braugher's Detective Blake character into the Kojak canon, rather than for its mostly familiar storyline of a bait-and-switch kidnapping involving a mobster longing to see his child. During the original Kojak run, Kevin Dobson's high-spirited, hard-assed, Jimmy Caan-like Crocker was an effective sidekick for Savalas to bounce shtick off of, something Savalas didn't have in his two CBS TV movies. Here, the sneering, quick-to-angered, intelligent Blake is a perfect foil for a more-matured, mellowed Kojak's savvy maneuvering. Scenes with Braugher and Savalas have a nice feeling of crackle and tension to them, giving Ariana and the rest of these ABC outings a considerable lift whenever they're on-screen together. Location work is excellent, as expected, and the supporting cast of New York stage actors is equally fine. A solid start for the new series.
In Fatal Flaw, Kojak is stuck with a dilettante novice, Detective Conrad St. John (Steven Weber), a rich kid whose father knows the Police Commissioner. Not at all happy with this would-be cop thrust upon him, Kojak pushes him off onto Blake while he tries to sort out the murder of a famous author who was married to Kojak's old flame, Carolyn Payton (Angie Dickinson). Directed by Richard Compton (the classic Macon County Line, Run, Angel, Run!, the great Jan and Dean TV movie, Deadman's Curve), Fatal Flaw is a little saggy in the middle when the script can't quite jell the two subplots of Dickinson's murdered husband and Weber's efforts to prove himself a good cop to the contemptuous Savalas. Still, it's an okay effort if only to see Savalas further loosening up, sparking effortlessly with a willing Dickinson, and throwing out more and more funny asides, just like the old days (Savalas is great when he deadpans to an overzealous Weber, "Hey, John, I said, 'Get him,' not, 'Kill yourself.'"). The mystery itself isn't too hard to figure out, nor who the murderer turns out to be (just look at the order of the credits), but director Compton keeps things moving along at a good clip, and that's enough for Savalas to keep amusing us with his sharpened performance.
Flowers for Matty, directed by Paul Krasny and scripted by Peyton Webb, tells the rather intriguing story of Garret Fitzsimmons (Donald Moffat), a wealthy businessman of Irish descent who becomes embroiled in a nefarious plot by Irish rebels to buy and sell illegal arms. His daughter, Molly (Glynnis O'Connor), strikes up a strange, quasi-romantic friendship with Kojak, while assassin Sands (Richard Lynch) tidies up some loose ends with a corrupt law enforcement connection. Utilizing a solid cast that includes pros like Barbara Barrie and Tom Atkins (even the fab Kitty Carlisle pops in for a cameo), director Krasny keeps us guessing with the twisty, complicated plot that involves art theft, murder, corruption, and the slightly strange relationship that develops between O'Connor and Savalas (O'Connor is good at making us wonder if her character is infatuated with Telly romantically...or using him as part of the plot). Lots of balls in the air on this one...and well-juggled by pro Krasny. A solid, effective mystery.
Director Richard Compton is back for It's Always Something, a superior outing that sees the return of Kevin Dobson as Bobby Crocker. Moving on up in the world both personally and professionally, the cocksure Crocker not only is primed to be the next District Attorney for NYC, he's also marrying the daughter of wealthy department store magnate Darren McGavin. There's only one problem: it seems that McGavin may have connections to a Columbian drug cartel, and that cartel wants to send a message to the interfering Kojak...through Blake, who's set up for murder. A relatively complex financial mystery wrapped around an equally intriguing murder investigation, It's Always Something grabs the loyal Kojak viewer from the start, in no small part because of Dobson's return. In a superlative sequence at the start of the movie, Savalas, Dobson and Braugher have a tense lunch together as prosecutor Dobson lays it out why increasingly infuriated Braugher's past associations have jeopardized an important case. Braugher and Dobson exchange tough-guy talk with each other (great antagonistic chemistry between the two), while beautifully underplayed Savalas just sits there impassively and watches them, throwing an amused smile over to some nosey diners who are listening in on the argument, and stealing the scene right out from under Dobson and Braugher. This is the way this revamped Kojak series should have played from the start: smart, angry, and bristling with good writing and performances. Again, the location work is top-notch, and you can clearly see Savalas enjoying Dobson's return...although who the hell let Savalas ditch his trademark fedora for that asinine black French beret, for christ's sake?
In None So Blind, Kojak is investigating the assassination of an auditor in an Italian restaurant owned by mobster Tony Salducci's (Jerry Orbach) brother-in-law. Not only does Kojak have to protect the only witness to the crime―tough-talking Angelina (Marica Gay Harden, terrific here)―he has to figure out how wheelchair-bound businessman Gideon Hogarth (Rip Torn) is involved, and where his sexy, IRS-cheating young wife, Michele (Margaret Whitton) fits in, too. It's no coincidence in None So Blind, co-written by Kojak creator Jack Laird, that the old Telly Savalas-as-Kojak is back: hip, smart-assed, and playful. This movie seemed to come closest of all the TV efforts to approximate the best elements of the original series: a hard-edged, violent storyline, a great cast with variously shaded characters, and best of all, a delightfully-engaged Savalas. Director Alan Metzger obviously encouraged Savalas to play it up and improvise here because scene after scene, we see Savalas staying loose and trying to inject small bits into his delivery and performance. Whether he's sneering and making fun of a dangerous mobster, looking incredulously at the bald head of a man who just called him "Baldy," sneezing on a new car and absent-mindedly wiping down the paint job, or zinging a stupid question about where he's been with, "I was getting a haircut―can't you tell?", Savalas is back as Kojak here, and he's marvelous right straight through. What a shame, then, that ABC couldn't have seen fit to continue making more Kojak stand-alones as they did with Columbo―Telly certainly seemed game right up to the end.
The DVD:
The Video:
The Marcus-Nelson Murders, Kojak: The Belarus File and Kojak: The Price of Justice, are presented in their original full-frame, 1.33:1 ratios. The images are sharp (a few scratches on Marcus here and there), their color is solid, and no compression issues to speak of here. The ABC Mystery Movie's Ariana, Fatal Flaw, Flowers for Matty, It's Always Something and None So Blind are presented in super-sharp anamophically-enhanced, 1.78:1 widescreen transfers, with bright, color-rich pictures. All-in-all: terrific presentations.
The Audio:
The English 2.0 stereo audio tracks for all the Kojak movies here sound crisp and clean, with little or no hiss. No close captions or subtitles.
The Extras:
There's a most-welcome 31 minute featurette that salutes Kojak and more specifically Telly, with all the major players in the series (sans Braugher) giving their warm, loving recollections of Savalas. Nice.
Final Thoughts:
If Kojak: The Complete Movie Collection only contained The Marcus-Nelson Murders if would be one of the best releases this year for vintage TV lovers. So the inclusion of the remaining seven Kojak made-for-TV movies―ranging from good to excellent―is a terrific find for fans of Telly and the original series. I'm highly, highly recommending Kojak: The Complete Movie Collection.
---
Paul Mavis is an internationally published film and television historian, a member of the Online Film Critics Society, and the author of The Espionage Filmography.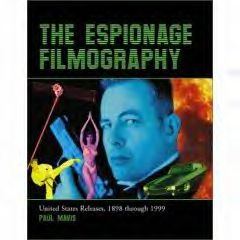 ---
C O N T E N T

---
V I D E O

---
A U D I O

---
E X T R A S

---
R E P L A Y

---
A D V I C E
Highly Recommended
---
E - M A I L
this review to a friend
Sponsored Links
Sponsored Links