Bonanza: The Official Fourth Season, Vol. 2
List Price: $58.98 [Buy now and save at Amazon]
---
The Ponderosa stands tall. CBS DVD and Paramount continue their terrific, extras-filled releases of the 1960's most successful TV series with Bonanza: The Official Fourth Season, Volume 2, a four-disc, 16-episode collection of the iconic TV Western, starring Lorne Greene, Pernell Roberts, Dan Blocker, Michael Landon, and a host of superlative guest stars. Representing the series' 1962-1963 season, Bonanza: The Official Fourth Season, Volume 2 continues' the series' strong showing in meticulously produced drama, action, and comedy anthology episodes―with writing, direction, and performances this good, no wonder Bonanza ran for 14 highly successful years. CBS and Paramount, not stinting on the bonuses for these beautifully restored transfers, comes up with another load of extras for the fans, including commentary tracks and cool behind-the-scenes stills of the show in action. Absolutely necessary viewing for TV Western and drama anthology fans.
It's the late 1850s, and gold and silver fever are sweeping through the hills and valleys of the celebrated Comstock Load. Virginia City, Nevada, sitting right on top of those millions of dollars' worth of ore, is bustling with miners, settlers, businessmen, rustlers, con artists, and killers. And butting right up against Virginia City is the massive Ponderosa ranch, a thousand-square mile New World Eden filled to the brim with pine and beef. Overseeing this operation is voice-of-God Ben Cartwright (Lorne Greene), the thrice-widowed land baron who watches over his spread as fiercely―and as tenderly―as he does his three grown sons. Eldest, Adam Cartwright (Pernell Roberts), is the most serious of the three siblings, and the one who works most directly under Ben in running the Ponderosa. His mother the daughter of a New England sea captain, Adam was schooled back East as an architect and engineer. Middle son Eric "Hoss" Cartwright (Dan Blocker) gets his massive physique from his mother, a six-foot tall Swede who reportedly could punch like a mule. Hoss, who may seem rather dim or naïve at times when he's not killing a bear with only his hands or knocking down a tree, is in reality quite sensitive to his surroundings and to the sufferings of others. Finally, Little Joe Cartwright (Michael Landon), the youngest son, gets his smoldering dark looks and equally tempestuous nature from his beautiful half-Creole mother, whom Ben met during a trip to New Orleans' French Quarter. Little Joe is certainly the most reckless of the clan, relying on his charm and his fast fists to both get him into trouble, and out of it again...especially if there's a lady involved. Constantly patrolling their land to keep opportunists at bay, the Cartwrights inevitably get involved week after week in the troubles of others, who look to the Cartwrights as one of the few stabilizing forces in the wild and wooly excesses of the Old West.
In my four reviews for Bonanza's first two seasons (I unfortunately wasn't assigned the third season), I wrote extensively about the series' inception, its production, and the aesthetic and thematic framework underpinning the show's construction. So I'll try not to cover the same ground in this review...although it's next to impossible not to when Bonanza's forte―compelling drama anthology stories within a Western framework, expertly produced and performed―is so consistently, even routinely, on display here, week after week, season after season. As I wrote in my first volume review for this fourth season, I found it interesting that producer David Dortort would risk altering the show's successful formula by introducing a major potential shake-up in the season opener, The First Born, when Barry Coe was floated as a possible fourth brother on the Ponderosa. What caught my attention in this second volume of episodes from that season is how many of them are what I would describe as "meat and potatoes" outings: entertaining, well-done, to be sure, and solid...but less notable next to many episodes from the first half of the season. Entries like Mirror of a Man, where Ron Hayes overacts as twin brothers (one evil, what else), or Saga of Whizzer McGee, with George Brenlin doing yeoman work as a pint-sized hustler who wants Jeanne Bal (the maudlin, overplayed finale ruins it), or Thunder Man, where dynamiter Simon Oakland (again, overacting) flips out and starts killing women with soft, silky hair on the Ponderosa―all of these episodes display the usual, expected Bonanza sheen and polish...but sans the Western context, they could be found on any drama anthology.
Even some of the solo cast member episodes seem to fall into this safe, secure, and not very challenging dynamic. In The Actress, Michael Landon certainly seems to be enjoying bussing the delectable Pat Crowley (as she confirms in her delightful commentary track), but it's a relatively weak, overly familiar storyline about an aspiring singer that really only works due to Crowley's charm. I thought Bonanza would be immune to network television's single most favorite malady―temporary amnesia―but A Stranger Passed This Way finds Hoss knocked out cold by bandits before he's taken in by Dutch settlers Robert Emhardt and Signe Hasso, who want the clueless Hoss as a substitute for their dead son. Blocker is effective, as usual, in his low-key scenes, but the amnesia angle always comes off as exactly what it is: a gimmick. Pernell Roberts should have shined in My Brother's Keeper, but his glum, distracted performance detracts from what should have been a natural for the sophisticated, fish-out-of-water character: the promise of going back East with Carolyn Kearney (with whom Roberts has zero chemistry). At least Lorne Greene gets exactly the right tone for Marie, My Love, a flashback origin story for Joe's mother, Marie DeMarigny. Greene cuts a convincingly dashing figure (Greene's overly-theatrical bearing here is just right), but the notion that Joe's fiery Cajun mother we've all heard referenced is in reality the cold, icy, implacable Felicia Farr, is too much to take (the same thing happened in Wilder's Kiss Me, Stupid). That's almost half the episodes for this second half of the season that, true, work...but not at the level we've come to expect from Bonanza.
Along with these Cartwright-centric episodes, one of the recurring themes that marks so many Bonanza episodes―the notion that the men of the Ponderosa, being better educated, more refined culturally, more democratic and fair-minded than others in the West, are uniquely qualified to help desperate people in need―takes center stage in this second volume of episodes. The Last Haircut, written by Charles Lang and directed by William Claxton, finds Little Joe desperately fighting his own urge to break the law and gun down cold-blooded murderer Perry Lopez, while trying to instill in little Rafael Lopez the notion that the law has to take care of his father's killer (the ending here is sensational and bizarre: for revenge, they shave the psychotically vain Lopez bald, humiliating him in front of the pitiless townsfolk who stare with contempt at the whimpering, cowering Lopez). In A Woman Lost, it's up to Ben to rehabilitate drunken, fallen (and sexy as hell) Ruta Lee, by having her live "the right way" at the Ponderosa. In the marvelous The Way of Aaron, written by Raphael D. Blau, Jewish peddler Ludwig Donath must break the Sabbath laws and kill his attackers...but it takes Adam to assure him that what he did was correct in this New World that "accepts all cultures" (was this the first time many Americans actually saw this religious ceremony performed?). Ironically, in Little Man...Ten Feet Tall, Italian immigrant Ross Martin, escaping the violence of his homeland's vendetta society, must learn to fight again at the prodding of the Cartwrights, after they help him gain a footing in the West when no one else would. In Five Into the Wind, it takes Little Joe's guts and savvy ethics to help suss out the killer in his group of desert-stranded traveling companions (the cast here is first-rate―Mario Alcalde, Kathleen Crowley, Dabbs Greer―with terrific character actor Kelly Thordsen a standout). And finally, The Boss finds powerful landowner Ben Cartwright―and his incorruptible moral code―the only thing standing between the cowardly storeowners and shopkeepers in town, and Jimmy Hoffa ruthless, unscrupulous transportation mogul Carroll O'Connor, who wants to bleed them dry (both figuratively and literally).
Interestingly, the three stand-out episodes in this second volume of fourth season episodes are comedies, two of which can stand as series-best entries. Rich Man, Poor Man has that funny little nebbish John Fiedler becoming ensnared in an ever-escalating series of catastrophes as first Little Joe and then Hoss try to help him marry Flo Sundstrom (a nice twist on the usual theme of the Cartwrights being able to solve any problem). Even better is The Hayburner, written by Alex Sharp, a deliciously sly, understated bit of comedic flim-flam that finds the boys suspiciously holding back information from each other as they try and use each other to better themselves in deals involving a race horse, a prized rifle, and a new saddle. Director William Claxton manages to elicit some unusually laid-back, scheming, and very funny performances from the lead actors...but then they'd have to be on their toes with scene-stealers like William Demarest, Ellen Corby, and the delightful Percy Helton in the background. Best of all, Any Friend of Walter's, a thoroughly bizarre little cartoon scripted by Lois Hire and directed by John Florea, finds Hoss holed up with squirrelly Arthur Hunnicutt in a remote cabin as the Three Stooges―Steve Brodie, Vic Werber, and James Luisi―try and smoke them out for the gold they know Hunnicutt is hiding. Hunnicutt spends the entire episode telling a dazed Hoss that his forever-sleeping dog Walter calls all the shots, while the knuckleheaded robbers periodically erupt in nonsensical infighting as they're continually bested by...um...Walter. Florea shoots this like a Warner Bros.' Looney Tune, with the gunmen popping up from behind boulders like jack-in-the-boxes, creating an air of surreal whimsy that's utterly delightful (when Florea ends the episode with a dollied-in close-up of lazy-bones Walter laying half out of his jail cot, smiling, you understand what it means to wrap up an episode perfectly).
Bonanza dropped a bit in the ratings for this 1962-1963 season, going from the second to the fourth most-watched network show in the country. Firmly entrenched in its Sunday 9:00pm timeslot, Bonanza's lead-ins, the new flop Ensign Pulver, followed by slightly dropping Walt Disney's Wonderful World of Color and faded Car 54, Where Are You? helped a little...but classy, low-rated lead-out DuPont Show of the Week may have been a bit of a drag against powerhouse Candid Camera over on CBS. Bonanza's direct competition, The Real McCoys on CBS, took a big hit against the Ponderosa, going from 14th the previous season to out of the Nielsen Top 30 altogether, while The ABC Sunday Night Movie was years away from being its usual solid ratings winner. Bonanza would bounce back in a big way over the next four years....
The DVD:
The Video:
Excellent. The full-screen, 1.33:1 color transfers for Bonanza: The Official Fourth Season, Volumes 1 & 2 look amazing, with rich, deep color, minimal grain and picture noise, and a sharp, sharp image. I know these look better than they ever did back when they were first broadcast.
The Audio:
The Dolby Digital English split mono audio tracks have been cleaned up and re-corded with little if any hiss and at a vigorous level. English subtitles are available.
The Extras:
No other long-running TV series on DVD (in my memory, at least) has sustained the level of buyer-enticing extras as have these CBS/Paramount Bonanza releases. On disc one, original NBC bumpers and tags are included on the first and third episode, with photo galleries for the second and fourth. There's a sweet Chevy Monza Spyder advert on The Last Haircut featuring Michael Landon. The Hayburner has an audio commentary track with Bonanza expert Andrew J. Klyde (he always has tons of interesting info on his tracks), while The Actress features a commentary track from none other than Pat Crowley (she's terrific here). Disc two has bumpers and a sweet Hoss-hosted Chevy promo on the first episode, with photo galleries for the third and fourth. Disc three has photo galleries on the second and fourth episodes (check out those shots of Pernell Roberts without his rug), while disc four has galleries on the third and fourth episodes. Terrific.
Final Thoughts:
It ran that long for a reason: it was one of the best drama anthologies of the 1960s. Bonanza: The Official Fourth Season, Volumes 1 & 2's second volume may not have as many knockouts as the first set...but these episodes still hold up quite well (with The Hayburner and Any Friend of Walter's worth the price of this volume alone). Taken as a two volume set, I'm giving Bonanza: The Official Fourth Season, Volumes 1 & 2 our highest ranking here at DVDTalk: the DVD Talk Collector Series award.
---
Paul Mavis is an internationally published film and television historian, a member of the Online Film Critics Society, and the author of The Espionage Filmography.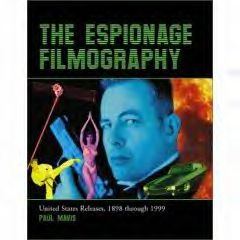 ---
C O N T E N T

---
V I D E O

---
A U D I O

---
E X T R A S

---
R E P L A Y

---
A D V I C E
DVD Talk Collector Series
---
E - M A I L
this review to a friend
Sponsored Links
Sponsored Links