List Price: $49.99 [Buy now and save at Amazon]
---
"There's a definite taste for gore in all of this."
Midsomer is back on track...more or less. Acorn has released Midsomer Murders: Set 22, the four-disc, four episode collection of the long-running international smash hit murder mystery's 14th season (or "series" in BritTV-speak). The four episodes, which originally aired in the U.K. during the spring and summer of 2011, are The Sleeper Under the Hill, The Night of the Stag, A Sacred Trust, and A Rare Bird. With capable Neil Dudgeon now comfortably headlining the series as DCI John Barnaby (with able support from Jason Hughes...but not for long), it looks like the producers are trying to steer the series back to basics, fashioning the cozy English village mystery format with a decidedly gruesome, blackly humorous bent--and it's all the more welcome for that effort. A bonus interview with Dudgeon, Hughes and some of the Midsomer crew accompany these razor-sharp widescreen transfers.
Having reviewed fifteen (!) previous sets of Midsomer Murders episodes, I can assure you that if you're not familiar with the series, don't feel that you can't begin watching the show, even this late in the game (please click here, if you wish to read my previous reviews for background). Each mystery is essentially "stand alone," so newcomers are more than welcome--particularly now that a new main character is anchoring the show. Not to spend too much time on recapping the series for the fourteenth time, but to briefly acquaint new readers with the basic set-up, Midsomer Murders details the bizarrely continuous mayhem (which nobody notices or cares to comment on) that afflicts rural, affluent (and wholly fictitious) Midsomer County, England. Bodies drop like flies--and in the most appalling ways--and now it's up to Detective Chief Inspector John Barnaby (Neil Dudgeon) of the Causton Criminal Investigation Department, to clean up the mess. John Barnaby is aided in his inquiries by Detective Sergeant Ben Jones (Jason Hughes), an inquisitive, competent copper who offers an oftentimes wry, slightly baffled compliment to Barnaby's low-key detective skills (as well as snarky comments about his new boss' degree in psychology). Lending a hand with vital forensic data is newcomer Dr. Kate Wilding (Tamzin Malleson), the Causton Police's lead pathologist, while we're offered glimpses of Barnaby's home life with his lovely wife, Sarah Barnaby (Fiona Dolman), the new head at Causton Comprehensive School, and their inquisitive, sometimes willful, terrier dog, Sykes.
THE SLEEPER UNDER THE HILL
Slimcase synopsis: "Barnaby and Jones investigate a seemingly supernatural murder after local farmer Alex Preston is found dead in the middle of a stone circle in Midsomer Mow. The detectives determine that Preston had drawn the ire of a group of Druids who practiced their religion on his land, but was it enough to drive a high priest to murder?"
A more-than-solid return to form for the series (after the first few wobbly outings with Dudgeon in the previous set), The Sleeper Under the Hill, written by David Lawrence and directed by Nick Laughland, creates a suitably Hammer-esque feel, with the possibility of witchcraft, blood sacrifice, and mystical ley lines married to an oft-repeated Midsomer theme: an "outsider" has bought some land and what they plan on doing with that land, causes someone to turn murderous. Naturally, according to Midsomer's dyspeptic worldview, the story turns out to be grounded in a decidedly less supernatural context than we might expect, considering the enjoyably conventional witchy trappings: the villain(s) are all too human in their deadly, earthbound venality. The final resolution is even better, coming out of left field, with a particularly strong showing by Dudgeon in his final smack-down of the killer (s). If the kills aren't particularly inventive, they're at least bloody in their enthusiasm, while the comedy bits are nicely placed throughout the rapid cross-cutting (when Ben's excuse for not hearing a cell call from a menaced Barnaby is that he was in a bar with a loud folk rock band, John replies, "You were more at risk than me."). New cast member Tamzin Malleson debuts here as Dr. Kate Wilding...but frankly she's a pretty bore. Naturally the producers go the thoroughly expected route and make her no-nonsense and predictably sassy, rather than surprising us by doing something different--this is Midsomer Murders, after all: can't she be as eccentric as the victims/killers? On the plus side...I'm really starting to enjoy Dudgeon more and more here, with his avuncular demeanor and ready smile masking a sardonic, mischievous outlook.
THE NIGHT OF THE STAG
Slimcase synopsis: "The denizens of Midsomer Abbas have a fondness for home-brewing. Their preferred draft happens to be an illegally produced cider powerful enough to earn the nickname 'The Beast.' After a government inspector turns up dead in a vat of cider, Barnaby and Jones discover that the murderer has more to hide than bootleg brews."
Written by Nicholas Martin and directed by Simon Langton, it's not terribly difficult in The Night of the Stag to see shades of The Wicker Man (we even have kids around a maypole for the opening credits). An insular community, suspicious of strangers, illegally preserving ancient, pagan rites--this one, "The Stag," involves the ages-old necessity of isolated communities swapping sexual favors to avoid in-breeding--culminating in the death (?) of a government official...or policeman...who gets in the way of tradition. What's so amusing about The Night of the Stag, however, is how matter-of-factly it treats the same set-up that The Wicker Man made so terrifying. The uncontrollable pagan wantons that populate The Night of the Stag are either pedestrian drunken louts or wishful-thinking, aging libertines who, when faced with the prosaic reality of their modern-day play-acting, either go back home with their tail between their legs, or press on, fully aware that what they're doing has nothing to do with preserving an outdated, unnecessary rite...but everything to do with sating yet another boring Saturday night (I love the drunk guy throwing up during the arduous uphill climb to the other town). Again, Dudgeon does well with the amusing asides here (he's more animated than his staid predecessor, John Nettles), including a funny bit about using a dead rat to help ferment the cider (...when a dead man floats around in the vat), as well as the more enigmatic interludes with the various town suspects (great cast for this one, including Warren Clarke, Bernard Lloyd, Greg Hicks, Denise Black, Stephen Marcus, Patrick Ryecart, and Richard Hawley). A good kill in this one for fans keeping track: broken neck via tree shaker.
A SACRED TRUST
Slimcase synopsis: "After a vandal smashes a stained-glass window at Midsomer Priory, the insular community refuses the detectives' help. But after one of their own is murdered, they're forced to open the nunnery's door to investigators, who realize that a nun may be hiding something from her past."
Easily the least of the offerings in this 22nd set, A Sacred Trust, written by Rachel Cuperman and Sally Griffiths, and directed by Renny Rye, is a woefully thin "mystery" with very little mystery to it--even for this bumbling amateur sleuth. Midsomer and "religion" have never gotten along, so it's no surprise in this tale of nuns and murder in a priory that the writers make a point of having Dr. Wilding, a former student of the sisters, flatly state that they made her who she is today: a rationalist and an atheist. Of course, her smug comment goes out unchallenged and unopposed (unlike the myriad of religious fanatics over the years that have been lampooned and skewered on the series), so we get where the writers are coming from here (and don't write to me, your atheist-who-prays-he's-wrong reviewer; U.K. television is largely a poisonous well of secular contempt for the Christian religion...and quiet as a mouse on others). Even worse than the obvious Christian bashing is the outright ridiculous denouement of this so-called mystery, an unbelievable resolution based on a character's fleeting glance recalling the memory of a father reflected in a son's face decades before--a rather desperate plot device that's more "hail Mary" than Hail Mary, and one that will have you either laughing in derision, or simply shaking your head in resignation. A sorry outing for this set.
A RARE BIRD
Slimcase synopsis: "A sighting of the rare blue-crested hoopoe causes tensions in the Midsomer-in-the-Marsh Ornithological Society. When the society's president is discovered dead in the marsh, the detectives must determine whether the murderer's motives were of the feathered variety--or far more sinister."
More like two separate Midsomer stories that never mesh, A Rare Bird should have stuck with the delightfully daffy backstabbings and squabblings of the jealous, obsessed birdwatchers of Midsomer-in-the-Marsh Ornithological Society, and skipped altogether the ridiculous central story of the Russian ballerina and the killer obsessed with Swan Lake. The former is just the kind of satirical material the series used to excel at: taking a bastion of quirky English countryside behavior... and perversely celebrating it by goofing on it unmercifully (the scene where one birder sneezes and sends all the birds away is hilarious). The latter, however, is both tired and forced, never believably integrated with the birder subplot, nor particularly compelling in its own right (you could even make a case for a third wildcard subplot here that goes nowhere: the neighboring farmer looking to drain his swamp, which enrages the murder victim). A few of the comedy scenes work, mostly with Sykes the dog, but maybe they should look for another canine performer; he's cute, alright, but he's not...natural. He's always petrified in one spot, obviously looking at his trainer just off-camera, as he's put through his stiff paces (check out Lassie or Benji--you'd never know a trainer was cueing them). If I have to endure cutesy-pie dog tricks on Midsomer Murders, get a dog who can charm me doing them.
The DVD:
The Video:
As always, Acorn's transfers for Midsomer Murders never miss: they're superlative. The anamorphically enhanced, 1.78:1 widescreen transfers for Midsomer Murders: Set 22 look, as always, very good: crisp, sharp images with nicely balanced color and no compression issues whatsoever. The image is remarkably bright and clean.
The Audio:
The Dolby Digital English 2.0 stereo mixes for Midsomer Murders: Set 22 are more than adequate for these largely dialogue-driven mysteries. Discreet left-right directionality, with solid recording levels. English subtitles are included
The Extras:
A new (2011) interview with Dudgeon, Hughes, and some of the tech crew regulars for the series, is included here, running a little over 34 minutes (Dudgeon's pretty funny).
Final Thoughts:
Two hits, two misses. I'm enjoying Neil Dudgeon far more than I thought I would when he took over for John Nettles, and at least for the first two entries in this collection, it felt like Midsomer was getting back on bloody track. We'll see, though, after those last two poor outings.... Splitting the differences, I'm recommending Midsomer Murders: Set 22.
---
Paul Mavis is an internationally published movie and television historian, a member of the Online Film Critics Society, and the author of The Espionage Filmography.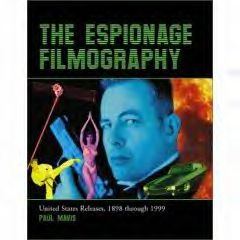 ---
C O N T E N T

---
V I D E O

---
A U D I O

---
E X T R A S

---
R E P L A Y

---
A D V I C E
Recommended
---
E - M A I L
this review to a friend
Sponsored Links
Sponsored Links