List Price: $39.99 [Buy now and save at Amazon]
---
Smashing trio of Midsomers, one of which is a very special treat for Hammer horror fans. Acorn has released Midsomer Murders: Set 23, the three disc, three episode collection of the long-running, international smash hit murder mystery's 15th season (or more accurately "series" in BritTV-speak). The three episodes, which originally aired in the U.K. in the winter and spring of 2012, are The Dark Rider, Murder of Innocence, and Death and the Divas. Headliner Neil Dudgeon as DCI John Barnaby really seems to be getting into the Midsomer groove, clearly enjoying himself on-screen at this early point in his tenure, and getting lots of laughs interacting with his sexy wife, Fiona Dolman, and his wry copper sidekick, Jason Hughes. As for these three mysteries, they're twisty, deliciously dark and nasty outings, with Death and the Divas a most welcome sojourn into Hammer horror pastiche. An informative, funny episode commentary track with Dudgeon on Rider, and a behind-the-scenes doc on Divas, are sweet bonuses for these razor-sharp widescreen transfers.
Having reviewed nineteen (!) previous sets of Midsomer Murders episodes, I can assure you that if you're not familiar with the series, don't feel that you can't begin watching the show, even this late in the game (please click here, if you wish to read my previous reviews for background). Each mystery is essentially "stand alone," so newcomers are more than welcome--particularly now that a new main character is anchoring the show. Not to spend too much time on recapping the series for the twentieth time, but to briefly acquaint new readers with the basic set-up, Midsomer Murders details the bizarrely continuous mayhem (which nobody notices or cares to comment on) that afflicts rural, affluent (and wholly fictitious) Midsomer County, England. Bodies drop like flies--and in the most appalling ways--and now it's up to Detective Chief Inspector John Barnaby (Neil Dudgeon) of the Causton Criminal Investigation Department, to clean up the mess. John Barnaby is aided in his inquiries by Detective Sergeant Ben Jones (Jason Hughes), an inquisitive, competent copper who offers an oftentimes wry, slightly baffled compliment to Barnaby's low-key detective skills (as well as snarky comments about his new boss' degree in psychology). Lending a hand with vital forensic data is newcomer Dr. Kate Wilding (Tamzin Malleson), the Causton Police's lead pathologist (and another snippy wiseass), while we're offered glimpses of Barnaby's home life with his sexy wife, Sarah Barnaby (Fiona Dolman), the new head at Causton Comprehensive School, and their adorable terrier dog, Sykes.

---
THE DARK RIDER
Slimcase synopsis: "As two prominent families plan a reenactment of a Civil War battle between their ancestors, the aristocratic DeQuettevilles are haunted by a headless horseman, rumored to foretell the death of those who see him. Barnaby and Jones delve into historical rivalries and family feuds to expose the phantom rider and end the trail of carnage."
The Dark Rider opens with a typically outrageous, amusing Midsomer kill: during an electrical storm, a headless horseman thunders up to the spectacular Hertfordshire Knebworth House, dramatically points at his victim, Murray Melvin (blink and you'll miss him here, lamentably), and rides off as a terrified Melvin suffers a heart attack and falls off a parapet. Wonderful. Written by series' regular, Michael Aitkens, The Dark Rider trots out quite a few of the expected thematic threads and plot motivators you'll find in a classic Midsomer episode: the nationalistic snobbery of the British aristocracy (the DeQuetteville elders' contempt for "colonial" Kerry Fox); the suggestion that that aristocracy--particularly the men--is inbred and weak...or downright crazy (Eleanor Bron contemptuously states only the DeQuetteville women have "balls"); the notion that the long-treasured traditions of country life are threatened by the relentless march of soulless modernity (Bron snaps, "They wouldn't dare!" when it's warned that their annual battle reenactment could be shut down by Britain's dreaded "bleedin' 'Elf and Safety"); a deadly rivalry, rooted in Britain's bloody past, between two neighboring clans, with land rights at the center of the dispute (the bet for the "Long Meadow"); and of course, failed marriages and frustrated, illicit relationships, filled with contemptuous, depressed, and sometimes murderous, mates (we even get the usual long-secret bastard offspring here). Some silly stuff here, all centered around the disturbed Simon character (it's bad enough Aitkens' has copper Barnaby calmly let a crazed Simon hold a knife to his throat, but when he has Simon suddenly find his speech again at the end of the episode, it's laughable melodrama). However, those are minor missteps in this carefully constructed mystery that sports an excellent dual performance from James Callis (Battlestar Galactica, Bridget Jones), a funny bit with Dolman's Sarah losing all control of moderating the battle reenactment, and two memorably over-the-top kills: death by swinging log, and a massive gargoyle smashing a victim's head (a particularly funny/sick shot...the kind we have come to expect in the better Midsomers).
---
MURDER OF INNOCENCE
Slimcase synopsis: "When convicted murderer Grady Felton returns to Midsomer after his incarceration for killing a young boy--Jones' first murder case--the whole town is set on edge. Felton seems to be out for revenge when his lawyer dies suspiciously, but he has a solid alibi. Then Felton himself is targeted. As the death toll mounts, can Barnaby and Jones discover the truth behind the killings?"
There's an agreeably dark, foreboding tone to this Midsomer tale of past crimes and long-simmering murderous vengeance. Scripted by Elizabeth-Anne Wheal, Murder of Innocence takes a familiar set-up'a convicted murderer returning to the small village scene of his crimes...where dead bodies almost immediately begin to pile up--and weaves together (most ingeniously) three solid subplots. Of course, the primary one is the murder mystery itself, which, although certainly entertaining, is less effective than the other two plot elements. The murders are thoroughly routine, and rather dull--death by surprise injection--while a denouement that depends on gimmicky, unbelievable plastic surgery plot mechanics and dodgy logistics, can't help but go slightly awry (the least palatable aspect of Murder of Innocence should have been its most obviously Midsomerian: don't jerk our chains with the promise of a spectacularly gory death via joined circuit cables...and then gyp us of that privilege by not going ahead with it). Much better is the lightly humorous subplot of a leery John avoiding working out for his upcoming qualifying physical for the police force (shades of Tom Barnaby's aversion to exercise), which brings in nicely a crucial plot point involving an amorous suitor eyeing up dishy Sarah Barnaby. Best of all, the subplot involving Ben's love life--a complicated matter with firefighter Georgia Mackenzie that also sheds light on his work (?) relationship with coroner Kate--is well drawn against his growing fear over his own safety as he realizes he's a target, as well, for the murderer (there are some fascinating shots of Barnaby regarding Jones rather quizzically as Ben's focus on his police duties becomes increasingly frazzled: is John worried about Ben...or is he entertaining unspoken thoughts that Ben might be more directly involved in the crimes?). Some nice camerawork here from director Renny Rye, including a ghostly CCTV shot that snaps you out of the usual glossy Midsomer reverie, and an amusing P.O.V. from a hoover that's right back in step with the show's perverse humor (the sweeper finds a dead body). Menacing, deep-voiced Jack Pierce is quite good as the "wronged" Grady Felton.
---
DEATH AND THE DIVAS
Slimcase synopsis: "A journalist writing a book about two sisters--one a Hollywood superstar, the other a failed actress--is murdered while watching a cult horror film starring one of them. As Midsomer Langley's film festival kicks off, more deaths follow, each imitating the sisters' horror films. The detectives dig up family secrets and bitter resentments as they race to prevent the killer's encore."
A delightful parody--with a deadly serious subtext--of those beloved Hammer horror outings, Death and the Divas is must-viewing for fans of those movies just for the chance to see Captain Kronos -- Vampire Hunter icons John Carson and Caroline Munro step into some droll Hammer replicas. Cleverly written by Rachel Cuperman and Sally Griffiths, and directed with knowing over-ripeness by Nick Laughland, Death and the Divas's highlights certainly are those fictional clips of 60s horror flicks that Barnaby watches to divine clues about the very "reel" copycat murders taking place in Midsomer Langley (Laughland has these sequences amusingly cropped to 2.35:1 "HammerScope"). The mystery itself and its solution aren't too surprising (I don't know why, but there's a fuzzy Christie Mirror Crack'd feel to it). However, its insistence on staging the real-life horror of the murderer's final assault in a quintessential Hammer-like setting--the bowels of a church--with as little "Hammer glamour" as is humanly possible, is an exceedingly effective anti-romantic slap that wakes you up to the story's truly tragic elements. Dame Harriet Walter makes the smart choice of not overdoing the potentially campy elements of her Hollywood superstar character (she has a Hammer link, as well, being Christopher Lee's niece, apparently), while Sinead Cusack is beautifully modulated in a tough role (as far as I'm concerned, she has horror cred, too, when she co-starred with Peter Sellers in one of the creepiest-yet-oddly-romantic "horror" films, if you will: the unforgettable Hoffman). One of the best Neil Dudgeon Midsomers so far, ranking up there with the better offerings of the entire series.

---
The DVDs:

The Video: As always, Acorn's transfers for Midsomer Murders never miss: they're superlative. The anamorphically enhanced, 1.78:1 widescreen transfers for Midsomer Murders: Set 23 look, as always, very good: crisp, sharp images with nicely balanced color and no compression issues whatsoever. The image is remarkably bright and clean.

The Audio:
The Dolby Digital English 2.0 stereo mixes for Midsomer Murders: Set 23 are more than adequate for these largely dialogue-driven mysteries. Discreet left-right directionality, with solid recording levels. English subtitles are included.

The Extras:
There's a highly informative commentary track for The Dark Rider featuring director Alex Pillai and star Neil Dudgeon (crammed with production detail, and quite amusing, too). As well, there's a documentary (15:41) about the making of Death and the Divas, that gives some good behind-the-scenes looks at how the episode was carefully crafted. Very nice.

Final Thoughts:
Three terrific entries for Neil Dudgeon's tenure as the star of Midsomer Murders, with Death and the Divas a series' best. Achieving an increasingly polished, lighthearted tone to his portrayal of John Barnaby, Dudgeon navigates these three episodes with an assuredness that bodes well for future outings. I'm highly recommending Midsomer Murders: Set 23.
---
Paul Mavis is an internationally published movie and television historian, a member of the Online Film Critics Society, and the author of The Espionage Filmography.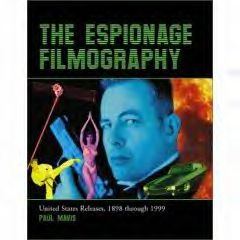 ---
C O N T E N T

---
V I D E O

---
A U D I O

---
E X T R A S

---
R E P L A Y

---
A D V I C E
Highly Recommended
---
E - M A I L
this review to a friend
Sponsored Links
Sponsored Links