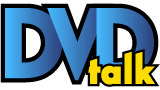 Other // Unrated // January 30, 2015
List Price: Unknown [Buy now and save at Fandango]
---




The romantic comedy genre is one that rarely explores new ground, as the majority of filmmakers follow the same plot beats that have been created long ago. However, the genre's primary issue is that the characters usually come without very much charm. If the audience isn't able to connect with the romantic interests on screen, how are we expected to be engaged in their story? Fortunately, this isn't an issue for writer/director Sean Mullin's Amira & Sam. This is a feature film that explores more than love, but it provides a sociopolitical conversation that is hardly brought into discussion in such a well-composed fashion that manages to be both warmheartedly funny and dramatically raw.



After returning from serving in the U.S. Army, Sam (Martin Starr) has returned home in order to get a job, establish his own life, and pursue his dream of being a stand-up comedian. He develops an unlikely romance with Amira (Dina Shihabi), who is faced with the possibility of deportation back to Iraq. It's up to Sam to keep her safe until her uncle returns home, but their relationship continues to become more complex than anticipated.



When we're first introduced to Sam and Amira, they both find themselves pressured and disrespected in different ways. Sam is unfulfilled by his work as a security guard in a hotel lobby, while Amira has resorted to selling bootleg DVDs on street corners. However, there's a lot more to these characters than what meets the eye. Sam is a tremendously likable role, who is faced with wanting to uphold his integrity in a world that proves to be vicious in its promotion of self-interest. This is highlighted by a relevant sub-plot of aiding his cousin, Charlie (Paul Wesley), with closing a rather large business deal on Wall Street. Sam's clash with society, and within himself, is both fascinating and satisfyingly dramatic. Meanwhile, Amira has her own hopes and dreams of living in America, and creating a better life for herself. A tragic loss has scarred her forever, causing her to have a negative opinion of soldiers. The more that they continue to learn about each other, they begin to enjoy one another's company. While the romance itself is fairly predictable, the genuine nature of the characters is what makes Amira & Sam stand out from the crowd.



However, Mullin is clearly using this opportunity to do more than enchant the audience with its romance, as he also incorporates commentary on culture, politics, and prejudice. He points to America's flawed immigration policies in a more obvious way with the use of the evolving plot. Meanwhile, the comedy is primarily utilized when discussing culture. Both Sam and Amira feel out of touch when it comes to modern society in the United States. Amira displays this when attempting to use specific slang that doesn't quite come off as she intends for it to. Sam encounters a similar situation when standing in an elevator on Wall Street with two men in full suits, who are typing away on their smartphones, as Sam awkwardly checks his flip-phone. The comedy is smart and tremendously well-placed. When the film decides to take a more serious tone, the prejudice is primarily expressed through the reactions to Amira's wearing of the hijab, coming from both Muslims and non-Muslims. The misconceptions about women in Islam presented are unfortunately true, but Mullin handles the scenes with great elegance and respect. While it remains a bit subtle, Amira's response to such discrimination ultimately feels inspiring and powerful.



This isn't only a motion picture about love and immigration, but commentary on the capitalist structure certainly has its place here. This can be found within the sub-plot involved with Charlie, and while it may seem disconnected, Mullin successfully connects all of the loose ends. However, this is certainly the most underwhelming segment to be found in Amira & Sam. The scenes with Sam and Charlie simply aren't very impactful, although the message found at the end makes this portion of the picture worth it. The final act proves to be inspiring and successful, as the drama and comedy intertwine into a message about fighting to pursue the dreams that are important to us. If you aren't left feeling somewhat emotionally moved by the end, then you have a heart of stone.



Even with a capable screenplay from Sean Mullin, this is a film that would fall apart without convincing performances from its leads. Fortunately, the film comes with an excellent cast. Martin Starr is utterly convincing and likable as Sam. He truly becomes the character, as he delivers a career-best performance in this role. Dina Shihabi is transfixing as Amira. This might be her feature film debut, but she has proven that she's a rising star that's sure to shine bright. This is an infectious performance that truly draws us into the picture. The chemistry between Starr and Shihabi is stellar.



Romantic comedies rarely have as much depth as Amira & Sam when it comes to character and social commentary. While it doesn't necessarily explore new ground in the genre when it comes to plot beats, writer/director Sean Mullin has crafted a pair of tremendously convincing characters that will surely resonate with audiences. Martin Starr and Dina Shihabi successfully deliver these roles in an equally stunning fashion. The material is both charming and sociopolitically stimulating. Those who are searching for a couple of characters to fall in love with have found something worth checking out. Amira & Sam is a surefire way to your heart. Recommended.




Sponsored Links
Sponsored Links