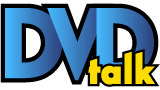 List Price: Unknown [Buy now and save at Fandango]
---




The term "apocalypse" can be linked to a variety of different genres, as it can refer to numerous explanations, depending upon the filmmaker's vision. Some describe it as being caused by nuclear explosions, while others go as far as to claim that it will be an alien invasion. A variety of people have different perspectives on this matter, which is why moviegoers are introduced to so many post-apocalyptic features. Many zombie flicks bring us a society that is on the brink of collapse, so the idea to bring an alien invasion to the big screen isn't too unexpected. Visual effects supervisor Jabbar Raisani is making his feature debut as a writer/director with co-writer Blake Clifton with the film Alien Outpost, which places audiences in one version of a post-apocalyptic world.



A documentary crew follows an elite units of soldiers to the Middle East in the wake of an alien invasion. Each one of them are provided with firearms within "Outpost 37," as every individual within the base is expected to be able to fight within a moment's notice. Even with the militaries around the world at work, these aliens referred to as "Heavies," remain at large. Every human must work together, if they hope to kill the remaining number of Heavies on the planet, and secure the human existence.



Similar to other mockumentaries, Alien Outpost communicates the majority of its information through its subjects, and with the use of title cards. While the film relies a bit too much on the use of the latter, the former is utilized rather well. While this is certainly a sci-fi action thriller, it uses the brotherhood found within this outpost as a way for audiences to connect with those who will ultimately come face-to-face with the Heavies. Before the film really kicks into gear, Raisani and Clifton's screenplay creates genuine connections between several of the soldiers and the audience. We truly begin to feel for them, as they speak about what's left of their loved ones, and what they want to do after the operation is completed. Alien Outpost focuses on humanity for a good majority of the picture, as these men are willing to die for their planet. It's no longer just about fighting for one's country, but for the human species. However, not everybody is on their side. Locals in the area launch their own attacks, with only a few select individuals who are willing to help the soldiers with whatever they need. The political nature of this taking place in the Middle East oozes from all corners of the screen, as it becomes abundantly clear that Heavies aren't the only concern that these soldiers have. They must maintain the best relationship possible with the locals, but it appears to be an impossible task.



When the action introduces itself, it's exposed in a way similar to real war documentaries, such as Restrepo. Since it's constantly filmed from the one or two perspectives of the documentarians, we never get a very good look at the enemies, whether they're human or extraterrestrial. Rather, we witness more of the destruction that it causes upon the soldiers that have been deployed to this particular outpost. Alien Outpost places focus on the strategy of combat, and the firepower that they have access to. As far as weaponry technology goes, it has evolved in order to fight these Heavies. These aliens have gotten their name, due to their incredibly thick armor that normal bullets aren't able to pierce. However, technology has provided these soldiers with a new type of bullet that can. These new pieces of ammunition are called "reds." Even though the film mentions how the outposts are underfunded, the technology appears to be under-utilized. Raisani and Clifton don't take this opportunity to add a unique dimension to the film, which could have potentially contributed to the action elements of the feature.



The third act is when the action truly kicks into overdrive. As the soldiers continue to uncover intriguing clues regarding the Heavies, their mission continues to become more dangerous. Unfortunately, what should have been an epic conclusion doesn't entirely deliver, as it ultimately feels a bit underwhelming. There are certainly some good bits of action here, but it feels as if it's over before it has really gotten the chance to get started. Given the hefty nature of this mission, the climax should feel much bigger than the rest of the film. Not that the material isn't good, but there should be more there for audiences to sink their teeth into. Nevertheless, Alien Outpost remains to be a fairly decent suspenseful venture into the science fiction world. The pacing is tight and smooth, and the characters prove to be more than soldier "stand-ins," as they continue to feel like real humans that are fighting for the survival of the planet and the human species, and are willing to sacrifice their lives for others.



Alien Outpost just wouldn't be an action science fiction adventure without the special effects. Director Jabbar Raisani has delivered a mixed bag of visuals. Some of the explosions aren't entirely convincing, although the gun battles are rather impactful with a rather strong audio track within a worthwhile environment. Your opinion on the character designs for the Heavies will largely depend upon what type of aliens you prefer. However, Raisani uses the designs here rather well by providing them with an intimidating nature that makes them feel genuinely threatening. With the exception of a few questionable effects, this is a film that successfully utilizes the visual design to its advantage.



Alien Outpost is a mockumentary that mixes elements of District 9 with various war documentaries out there. The post-apocalyptic film category is unquestionably saturated, but that doesn't stop filmmakers from making them enjoyable. Writer/director Jabbar Raisani and co-writer Blake Clifton don't explore any new ground here, but it remains to be a satisfyingly suspenseful action sci-fi apocalyptic tale. However, the third act could have been utilized further in order to capitalize on the excitement that has been built up. Regardless, the pacing is tight and smooth. Alien Outpost isn't groundbreaking, but it makes for an amusing hour and a half. Rent it.




Sponsored Links
Sponsored Links